Best Spanish Football Clubs
The Top Ten
1
Barcelona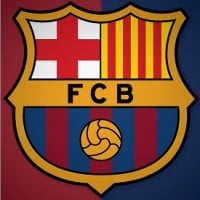 Futbol Club Barcelona, also known as Barcelona and familiarly as Barça, is a professional football club, based in Barcelona, Catalonia, Spain.
Barcelona is simply the best team in this Spanish league, also the best among all teams in the world! I really admire their teamwork, when it comes to quick passing and setting up attacks... They play as if there were 10 extra players in their squad! Messi, Xavi, Villa, Puyol, etc are players who can't be described by words... TERRIFIC PLAYERS! Barca always the best!
Barcelona is the best, you should no this haters! They don't make faults like real madrid all the time.. And they don't think they r the best like athletico you know!
Barcelona focuses on the game... I watch all their matches and they r the best! Barcelona is the best and they always beat the rest! And this is coming from a girl who would do anything for them.
Barcelona is simply the best, you have Xavi, Iniesta, Messi, Neymar and Pedro! The defenders are also great, there's Abidal, Pique, Mascherano, Puyol and Dani Alves! Fabregas and Sergio Busquets are excellent, Valdes is simply great. And I think Barcelona would be better if David Villa stayed.
This is simply the best team in this league and aggressive. It always comes up and goes to the top 3 list. It has Messi, occasionally the best player in la liga and the player were Xavi, Villa and Puyol. Those are the only people I know from Barcelona
2
Real Madrid

Real Madrid Club de Fútbol, commonly known as Real Madrid, or simply as Real, is a professional football club based in Madrid, Spain.
Real Madrid is the best. They have team spirit, they work hard, inspire others, and they play well. Real Madrid has several camps all over the world, so that they can teach kids how to play football. This is by far the best football team in Spain, and they have the best players as well. Sergio Ramos, Cristiano Ronaldo, Casemiro, Nacho, Modric... This is hands down the best team in Spain, if not the world.
I think Barcelona is better than madrid because we have great players that are determined and not KAHKE ( Ronaldo ). And also Barcelona has one of the best players in the world, Messi. but for madrid they think Ronaldo is but that's wrong because not just about the looks or how they play its about if their determined and nice and has good sportsmanship.
Real Madrid are the best team in the World at the moment they are the best they have strong players world class players like CR7, Ozil, Di Maria, Kaka, Calsilas and those types. They have kicked 107 goals this season and are equal with the all time record set by real madrid in 1989/1990. Real Madrid have won the most European cups, La liga and more HALA MADRID
Real Madrid are the best team in the world. They have the best players in the world. They have had class players like David Beckham, Iker Casillias, Ricardo Kaka, Mesut Ozil, Cristiano Ronaldo, Zidane and many more.. They have one the la liga 32 times! They are just awesome. Nobody is better than them.
3
Sevilla
Although they've never won the La Liga, they've managed to be incredibly competitive in Europe, defeating Europa teams such as Tottenham, Wolfsburg, and Fiorentina despite not having much financial flexibility.
Sevilla are a team that have thrived on efficiency, good management and team work to succeed. This is a side with no big stars yet they have consistently punched above their weight.
Sevilla is a team that dominates Europe beating more expensive teams such as Tottenham and Fiorentia to always win the Europa. Such a shame they don't have more money.
Sevilla has won la liga in 1945/46. And Sevilla fc has the best and craziest fans in all of Spain
4
Valencia
Best counter attacking football played by any Spanish Club... They just play so beautiful that I can't say... They don't play monotonous game like barca... And ugly like madrid... We just play football...!
They play wonderfully with such artistry, and they also have some good players, especially their strikers (Soldado, Jonas). I think they won the UCL at one point, too.
They have great players. I really like their strikers Soldado and Jonas. And whoever put Juventus here is an idiot.
They play simply and beautiful football. They have good Spanish players like soldado and the brasilian jonas.
5 Cádiz CF
6 Granada CF
7
Atletico Madrid

Club Atlético de Madrid, SAD, commonly known as Atlético Madrid, or simply as Atlético or Atleti, is a Spanish professional football club based in Madrid, that plays in La Liga. The club play their home games at the Wanda Metropolitano, which has a capacity of 68,000.
Will be among the Giants of the world in the coming years.
My favourite La Liga team since last three years..
Should be 2nd.Much better than Barcelona
Atletico Madrid will rule La Liga
8 Xerez CD
9
Malaga
Malaga is a very resilient club despite having the nickname Los Boquerones ( A sardine like fish) that has won had success in the UCL, despite like every Spanish club but Barca and Real, not having much money...
I have seen Malaga play and they are almost as good as Real madrid the gaps getting closer they should be at least 4th if not higher
10 CD Manchego Ciudad Real
The Contenders
11
Deportivo de La Coruña
Real Club Deportivo de la Coruña is one of the only 9 Spanish teams that acually won La Liga. Depor also has 2 Spanish cups (one versus real madrid won in the Bernabeu the day of thecentenary of their centenary) and 3 Spanish Supercups.

Apart from that, it's one of the Spanish teams that get further in the Champions league (semifinals).
One of the world best teams in the late 90's
They should be 7
Missing SuperDepor!
12
Athletic Bilbao
Never relegated. 8 La Liga titles, 24 Copa Del Rey titles and 2 Super Copa titles. Only playing with Basques.
Should be above Valencia, Valencia were relegated 85-86 season. Bilbao was never relegated.
Athletic club really is more than just a football club
The best supporters in Spain
13
Villarreal
The fact is a true story is not an option for me I have to go back and tell them they are so much better than real mardrid
14
Osasuna
Great team with passionate fans and a great stadium
15
Real Betis
It is Waaayy better than sevilla in my opinion. I think it should be fourth and yes Atletico, Barca and Madrid are better but Betis is better then every other team in spain. And I might be wrong Because I am 9.
Best team in Spain best fans by far
They play pass Osasuna
Is the best because the supporters never let the team alone, it's a religion and the must traditional team in spain
16
Real Sociedad
Best yeah best carlos vela.
They should be on 5th place
17 Levante
18
Celta de Vigo

The BEST team in the world
Celta Forever!
19
SD Eibar
Small club with big ambition
Good club the best!.
20
Zaragoza
One of the teams with most history in Spain
21 Getafe CF
22 Sporting de Gijon
23 Real Racing Club de Santande
24
Espanyol
They have the best players like these: Thievy Bifouma and Christian Stuani. Basically they should be top 1st like they're the best of them all including Barcelona and Real Madrid. They are top best ok. Top best
25 Girona
PSearch List