Top 10 Best German Football Players
Germany is home to some of the most talented and celebrated football players in the world. With a rich history of success in both domestic and international competitions, German footballers have consistently showcased their exceptional skills, determination, and passion for the game.

From legendary players who have made significant contributions to the sport's history, to rising talents who continue to make a name for themselves on the global stage, German football is brimming with extraordinary athletes. These players have not only made their country proud, but they have also inspired future generations of footballers to push the boundaries of what's possible on the field.

As you explore this list, you'll find a diverse range of talent, including goalkeepers with cat-like reflexes, defenders who act as impenetrable walls, midfielders with the vision and precision to control the game, and forwards who leave spectators in awe with their goal-scoring abilities. Each of these players has their own unique strengths, making it all the more difficult to choose who should rise to the top of the list.

The Top Ten

1 Franz Beckenbauer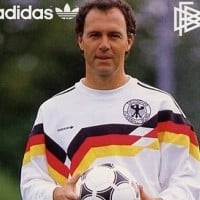 Franz Anton Beckenbauer (born 11 September 1945) is a German former professional footballer and manager. Early in his playing career he was nicknamed Der Kaiser because of his elegant style, dominance and leadership on the field, and also as his first name "Franz" is reminiscent of the Austrian emperors. He is widely regarded to be one of the greatest players in the history of the sport. A versatile player who started out as a midfielder, Beckenbauer made his name as a central defender. He is often credited as having invented the role of the modern sweeper (libero).
I love gerd muller and every other German. But der kaiser is indeed the best.
Kaiser Franz is without doubt one of the best players of all time.
Did you even see his long passes? those put world class playmaking legends on shame
Beckenbauer is definitely no. 1
2
Gerd Müller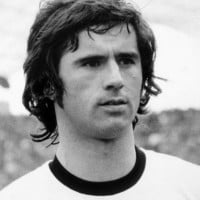 One of the greatest scorers in football history.
The 'bomber' netted 1,461 goals in his career (more than Pele in less games) and won all the tophies (team and personal as top scorer) in all the tournaments he took part (both with Bayern M. and the National team). As far as I know he is the only one who managed to do so.
Gerd muller scored 14 goals and I believe he is an amazing dribbler.
3
Karl-Heinz Rummenigge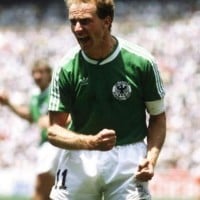 Was the best of the best
4
Oliver Kahn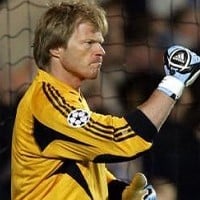 Oliver Rolf Kahn is a German former football goalkeeper. He started his career in the Karlsruher SC Junior team in 1975. Twelve years later, Kahn made his debut match in the professional squad.
5
Manuel Neuer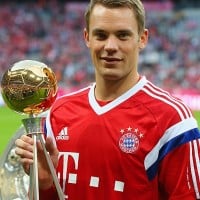 Manuel Peter Neuer is a German professional footballer who plays as a goalkeeper for Bayern Munich and the Germany national team.
6
Miroslav Klose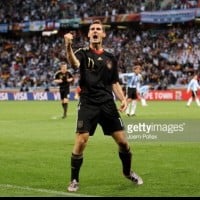 Miroslav Josef Klose is a German professional footballer who last played as a striker for Serie A club Lazio.
Miroslav klose is simply the best player that Germany has ever seen. As a debut in 2002 he scored a hat-rick in the most professional and talented way ever. He will and always be my absolute most favorite footballer and also the reason for me to be a fan of the die mannchaft!
The best. Just the best. Full stop.
7
Lothar Matthäus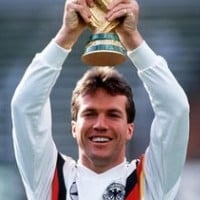 Best german player ever
He is just phenomenal
Should be top 3
8
Bastian Schweinsteiger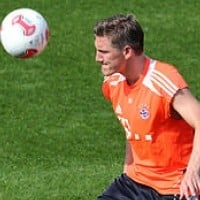 Bastian Schweinsteiger is a retired German professional footballer who usually played as a central midfielder.
The king of football
Best player ever
9
Mesut Özil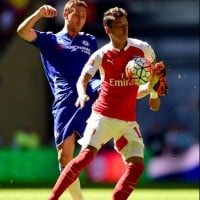 Mesut Özil is a German professional footballer who plays as an attacking midfielder for Süper Lig club Fenerbahçe. Nicknamed "The Assist King", Özil is known for his technical skills, creativity, agility, and finesse.
Ozil is the only player that has come closer to filling zidane's shoes. By the end of the career, he will become one of the greatest footballers ever.
Shame he was forced out of the team by a couple of old bags who had no understanding of his caliber and no respect for his personal background.
He is a talented player of all time and push Germany forward a lot .
This guy is great he plays on Arsenal for a reason!
10
Michael Ballack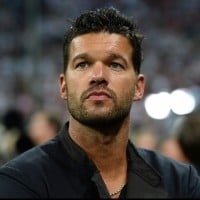 The Contenders
11
Marco Reus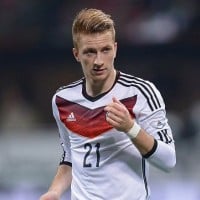 Marco Reus (born 31 May 1989) is a German professional footballer who plays for German national team and captains German Bundesliga team Borussia Dortmund.
Best individual German player of all time!
12
Thomas Müller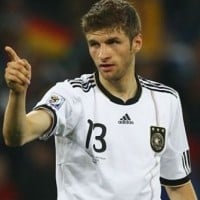 Thomas Müller is a German professional footballer who plays for Bayern Munich and the Germany national team.
I think most thomas muller is world's most underrated footballer ever. And he is one of best German footballer ever.
Thomas muller is the most underrated footballer of all time. To date he has 104 goals for Bayern Munich and 38 goals for Germany
How is mueller 21?! @#
13
Toni Kroos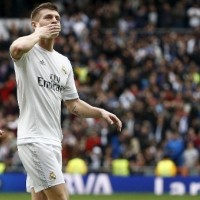 Toni Kroos is a German professional footballer who plays as a midfielder for Spanish club Real Madrid and the German national team. He plays mainly as a central midfielder, but has also been deployed as a deep-lying playmaker in his career. Known for his vision, passing, creativity, crossing and set-piece ability, Kroos is widely regarded as one of the best midfielders in the world.
Amazing obviously the best you can see it when you watch the game he just stands out!
Be is awesome! The best mid
14
Jürgen Klinsmann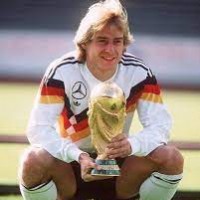 15
Uwe Seeler
The second greater scorer of the German football.Great player of 50s-60s.
16
Lukas Podolski
He is truly underrated!
17
Fritz Walter
Where is Fritz Walter on this list? Hopefully this is an oversight.
Selected by FIFA as the best German player of 20th century (except Beckenbauer who was in the selection comitte).
18 Helmut Rahn
19
Philipp Lahm
Best today! Can play midfield and defense. great at crossing; he got 18 assists from it this season. best!
20 Rudi Völler
21 Leroy Sane
22
Sepp Maier
One of the 5 best goalkeepers of the 20th century.
23 Paul Breitner
24
Jerome Boateng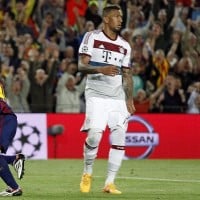 25
Adolf Jäger
Adolf Jäger was a German amateur striker. He played football between 1907 and 1932. According to German sources he netted a total of at least 2,000 goals in about 700 matches.
He was the first German football icon with international recognition and 18 caps for the German national side (all amateur at the time) with 11 goals.
PSearch List