Top 10 Most Intelligent Football (Soccer) Players
Swedish researchers have concluded that professional footballers are considerably more intelligent than they are given credit for.

In 2013, Paul McVeigh published a book entitled 'The Stupid Footballer is Dead: Insights into the Mind of a Professional Footballer' delving into the demand for sharp and speedy thinking required on the pitch from a modern soccer player.

But 30 years before this book, Sócrates proved that there was such thing as a brainy soccer player.

The Top Ten

1 Diego Maradona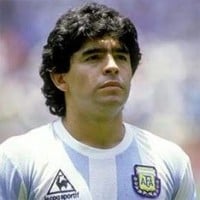 Diego Armando Maradona (October 30, 1960 - November 25, 2020) was an Argentine professional footballer. Widely regarded as one of the greatest players in the history of the sport, he was one of the two joint winners of the FIFA Player of the 20th Century award. Maradona was given the nickname "El Pibe ...read more.
2
Luka Modrić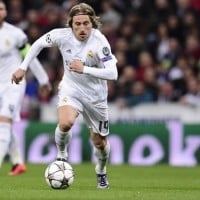 Luka Modrić is a Croatian footballer who plays for Spanish club Real Madrid and the Croatia national team.
Brilliant coordination...So...The best captain... Plays the role of a defender, midfielder and striker ... He is the best footballer... bcs football is not a one man show... It is a joint effort... team matters... So... Hats off to the best team maker... I am not so well aware of football data... Yet I was attracted by his game... Yes.. Certainly he is awesome... Intelligent... as I always felt about him... In fact I wanted to check what I feel was worldly admitted... That is why I searched.. Who plays most intelligently...it was a cooling effect to know that my captain is the best... and now I feel proud about myself... I am an intelligent viewer.. able to make my own conclusions... Not just howling with the crowd...
3
Sócrates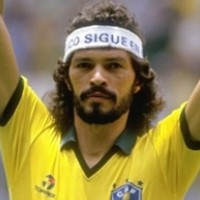 A Brazilian player, nicknamed "Doctor Socrates" for his doctorate in medicine and his political and socio-economic knowledge. He co-founded a political movement named the Corinthians Democracy.
He is the only player in the world who finished medical school while playing soccer and also was one of the few who practiced it after leaving the football world.
You can learn more about his intellectual capacity from my list "Top 10 Interesting Facts About The Football (Soccer) Player Sócrates".
4
Frank Lampard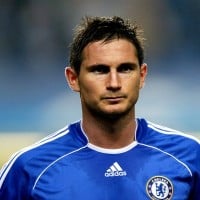 Frank Lampard is a famous and controversial Chelsea player (UK), known as "The Professor" by his teammates.

Mensa, the association of smart people, tested Frank Lampard in 2009 and he scored one of the highest marks ever recorded (his IQ was over 150).

His GCSE exams were mindblowing, too - he scored maximum points by obtaining only A's, including an A in Latin.

The Chelsea doctor also tested Frank and he scored the highest point the firm ever recorded.

Ironically, Lampard had many appearances in the media for foolish acts where he was doing something immoral, wrong or illegal. Does smartness come with some bad sides?
You are genuine
5
Shaka Hislop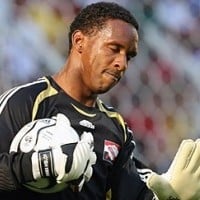 Neil Shaka Hislop is a former football goalkeeper. The majority of his career was spent in the top division in England where he was a part of the Newcastle United team which finished second in the Premier League for two successive seasons under Kevin Keegan's first tenure.
He's a former Newcastle United goalkeeper.
Shaka Hislop took smartness to another level and began his career by earning a scholarship to play soccer at Howard University in the U.S. He obtained a degree in Mechanical Engineering and then joined NASA as an intern for a while. Not many footballers can say they worked for NASA, but Shaka Hislop can.
Currently he's known for his blog work for The Guardian and his analytical work for ESPN as a soccer commentator.
So, from Trinidad and Tobago to Howard to The Premier League (UK), and to The Guardian and ESPN.
He is also one of only two non-British members, alongside Pele, to be inducted into the PFA's Roll of Honor.
6
Yuto Nagatomo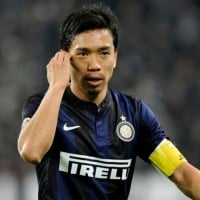 He has a Bachelor in Economics and he has also written two books.
7
Dennis Bergkamp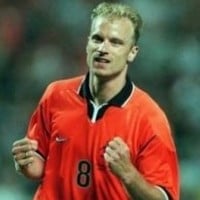 Dennis Nicolaas Maria Bergkamp is a Dutch former professional footballer, who is the assistant manager to Frank de Boer at Ajax.
He is miles ahead of his peers in the brains department. Maybe he was perceived as a shady player back in the day because he was able to use his wits. While playing for Arsenal, Bergkamp earned himself a degree in Medical Engineering at the University of Bath. He is currently an assistant manager for Frank de Boer at Ajax.
Behind every kick of the ball there has to be a thought.
Dennis Bergkamp
8
Clarke Carlisle
Clarke James Carlisle is an English former professional footballer who played as a defender and was chairman of the Professional Footballers' Association.
He won the "Britain's Brainiest Footballer" in 2002 - a contest where soccer players test their intelligence and respond to different questions from mathematics, English and general knowledge.

He obtained 10 A grades at the GCSE exams. Carlisle also obtained a degree in Professional Sports Writing and Broadcasting from Staffordshire University.
9
Johan Cruyff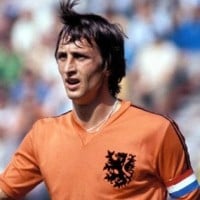 Hendrik Johannes "Johan" Cruijff (25 April 1947 – 24 March 2016) was a Dutch professional football player and coach. As a player, he won the Ballon d'Or three times, in 1971, 1973, and 1974. Cruyff was a proponent of the football philosophy known as Total Football explored by Rinus Michels, and is ...read more.
He's on this this list for his noticeable intelligence and innovation on the pitch.
10
Juan Mata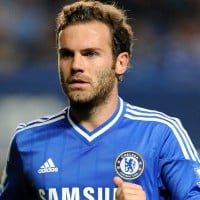 Juan Manuel Mata García is a Spanish professional footballer who plays as a midfielder for Premier League club Manchester United and the Spain national team.
Juan Mata is an intelligent and articulate Spanish player and it shows in his playmaker's style of play. He has a degree in journalism and when he was transferred to Chelsea, he embarked upon several distance learning courses, including a Sports Science degree, Physical Education and Marketing.
When asked by The Independent about his unusual view towards education, he intelligently replied:
"I don't think football and studying are mutually exclusive. I am focused on my career but like to enjoy other things, like study for example."
The Contenders
11
David Wetherall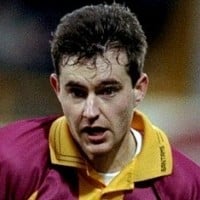 David Wetherall is an English former footballer who played as a central defender, finishing his playing career with Bradford City at the end of the 2007–08 season.
The former English and Bradford City central defender, David has a first-class honors degree in Chemistry from Sheffield University.
12
Lionel Messi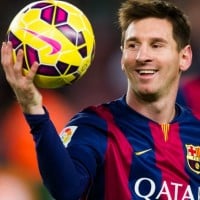 Lionel Andrés "Leo" Messi (born 24 June 1987) is an Argentine professional footballer who plays as a forward for Spanish club Barcelona. He is also known as one of the greatest football players of all time. He was born in Rosario, Argentina on June 24th, 1987.
Messi is incredible, phenomenal!. No footballer can ever compare with him. He is the most intelligent player, never losing control of himself despite great skills. He beats all his rivals but keeps his emotions and pride in control. He is just in another level of intelligence!
I think he is one of the smartest player of all time. And possibly the greatest of all time when he wins world cup in 2022 Qatar.
He makes defenders fools
Makes me speechless
13
Cristiano Ronaldo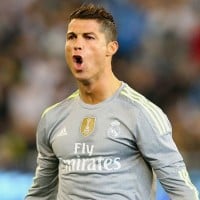 Cristiano Ronaldo dos Santos Aveiro (born 5 February 1985) is a Portuguese professional footballer who plays as a forward for Serie A club Juventus and captains the Portugal national team.
He is better than messi. He never gives up not matter what happens
Healthy care player
He is the smartest
Smart and sexy
14
Barry Horne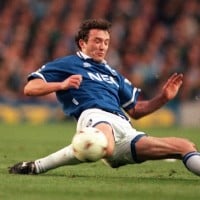 Barry Horne is a Welsh former professional footballer, former chairman of the Professional Footballers' Association and sports television pundit.
Former Welsh professional and Everton footballer, Barry Horne has a first-class degree in Chemistry from the University of Liverpool. Barry is presently teaching chemistry and physics at Kings School in Chester, and is also the football director there.
15
Ronaldinho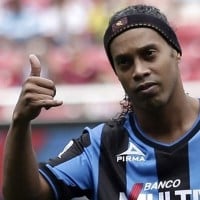 Ronaldo de Assis Moreira (born 21 March 1980), commonly known as Ronaldinho Gaúcho or simply Ronaldinho, is a Brazilian former professional footballer and current ambassador for Barcelona. He played mostly as an attacking midfielder, but was also deployed as a winger. Often considered one of the best players of his generation and regarded by many as one of the greatest of all time, Ronaldinho won two FIFA World Player of the Year awards and a Ballon d'Or. A global icon of the sport, he was renowned for his technical skills, creativity and dribbling ability, as well as his use of tricks, feints, overhead kicks, no-look passes and accuracy from free-kicks.
He's very talented. Also intelligent. I heard he invented many new skills.
16
Xavi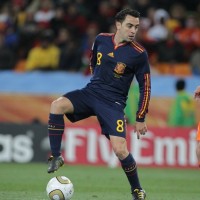 Xavier "Xavi" Hernández Creus is a Spanish professional footballer who plays as a central midfielder for Qatari club Al Sadd SC.
17
Thomas Müller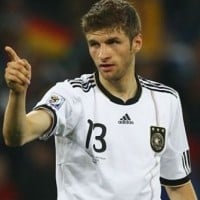 Thomas Müller is a German professional footballer who plays for Bayern Munich and the Germany national team.
He makes plays that no one else would think to do. He always seems to be in the right position and is very knowledgeable about the game. He always knows where he is on the pitch and it shows with his performances in the box.
18
Andrea Pirlo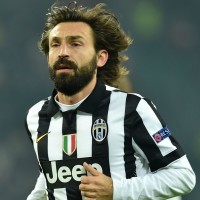 19
Neymar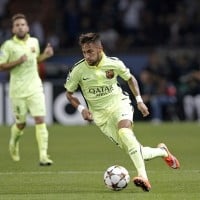 Neymar da Silva Santos Júnior, born 5 February 1992, commonly known as Neymar or Neymar Jr., is a Brazilian professional footballer who plays for Ligue 1 club Paris Saint Germain (PSG) and the Brazil national team as a forward or winger, and is also the captain of the national team. Neymar was born on 5th February 1992 in Sao Paulo of Brazil. He started playing international matches at the age of 17. Neymar salary is 9.18 million Euro. As a result, his net worth is about $75 million.
Most skill full and technical player.
Intelligent football player
20
Pele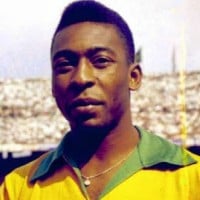 Edson Arantes do Nascimento, known as "Pelé", was a Brazilian professional footballer who played as a forward. In 1999 he was named Athlete of the Century by the International Olympic Committee and was included in the Time list of the 100 most important people of the 20th century. In 2000, Pelé was voted World Player of the Century by the International Federation of Football History & Statistics (IFFHS), and was one of the two joint winners of the FIFA Player of the Century.
21
Knud Lundberg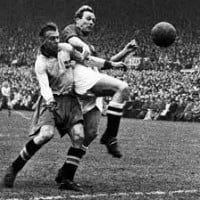 22
Riyad Mahrez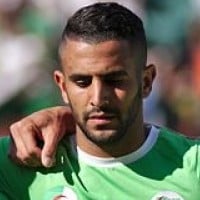 Riyad Mahrez is a professional footballer who plays for English club Leicester City and the Algerian national team as a winger.
23
Manuel Neuer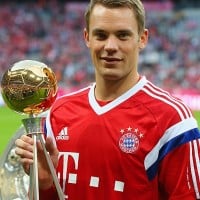 Manuel Peter Neuer is a German professional footballer who plays as a goalkeeper for Bayern Munich and the Germany national team.
Don't give up minded
24
Aaron Ramsey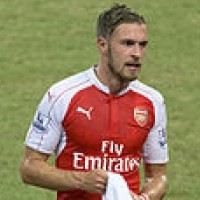 Aaron James Ramsey is a Welsh professional footballer who plays as a midfielder for Premier League club Arsenal and the Wales national team.
25
Steven Gerrard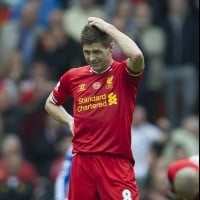 Steven George Gerrard (born 30 May 1980) is an English professional football manager and former Liverpool player who currently manages Scottish Premiership club Rangers.
PSearch List