Teams Most Likely to Win Premier League 2013-2014
The Top Ten
1
Chelsea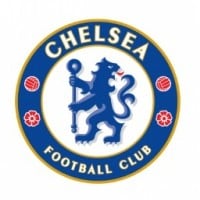 Chelsea Football Club is a professional football club in London, England, that competes in the Premier League. Founded in 1905, the club's home ground since then has been Stamford Bridge. Chelsea won the First Division title in 1955, followed by various cup competitions between 1965 and 1971.
With United and City losing their managers and replacing them with some seriously under par tacticians the door has been thrown wide open for other top teams like Chelsea, Arsenal and Tottenham who have been waiting in the shadows of the Manchester clubs for the last few years. With the huge funds Abramovich available and the return of the undoubtedly talented 'Special One' my money is on Chelsea.
With a new manager, new playing styles, Manchester United players are still struggling to adapt and this can clearly be seen in matches. On the other hand, Chelsea has Mourinho, who once coached one of the top team in the world, Real Madrid. With experience, I'm sure he will bring them up to the top of the league.
We don't only have a good team for this 2013-2014 campaing, We have a team for a whole generation. So it would surprised me if we win also the next incoming leagues. And even its even better that Mourinho is the one who is moulding this team of great Youngsters. Its about time to see how everything develops.
After beating man city at the bridge in november I knew exactly who would win the premier league. Then today has just proved that after the 6-0 win again at home against Arsenal! It's a blue season, champions league and all! CHAMPIONS OF Europe CHELSEA!
2
Liverpool
Liverpool will win the league if they put their minds to it. Brendan Rodgers has made the side into a quality team. He got mignolet, ibe, toure, aspas, alberto, coutinho and sturridge for bargains. Unlike Kenny Daglish who spent 39.5 million on Andy Carroll. And all those 7 players he bought for just over that likes of money. If he keeps working the team like this Brendan Rodgers could be the new Shankley. With the likes of Sturridge and Mignolet in form and Suarez coming back in another few games they could make Champions League Football and win The Top Flight. Come on The Reds, Bring back The Golden Years!
Liverpool have no chance.
Brendan Rodgers made a huge mistake!
They sold luis suarez!
Look how good he played in the world cup.
Agenst England vs Uruguay Suarez scored all the goals!
If they didn't have him they would of lost.
It's a little like liverpool without him there nothing
I guarantee they will finish badder this year that last year

Rumors: Striker Divock Origi, 19, is on his way to the United States to seal a £10m move to Liverpool - but will remain at Lille for another season

Liverpool boss Brendan Rodgers wants to sign Arsenal target, right-back Javier Manquillo, 20, on a season-long loan from Atletico Madrid.

Verton are close to signing 18-year-old midfielder Brendan Galloway from MK Dons, while the League One club's fellow midfielder Dele Alli, 18, is being linked with Liverpool
If LIverpool beat Chelsea then they have a most definite chance of Winning the league. It really helped when Man City drew 2-2 with crystal palace. If Liverpool play the way they did in the previous game against man city against the following teams we have to play then we will be one of the most feared teams in the world! We are sure to make the champions league and let's hope we make it 6 champions league trophys Brendan Rogers could well be the new shankly COYR YNWA
We have some difficult games ahead with Man City, and Chelsea amongst them, but if we win each remaining game now until the end then Liverpool can lift the title! Brendan Rodgers has the potential to be regarded as the new Shankly, and whilst I watch our boys in red pound through each game with style, I can now just as I did as a little boy- feel proud to be a Liverpool fan! YNWA, and RIP to the 96.
3
Arsenal

Arsenal Football Club is a professional football club based in Islington, London, England, that plays in the Premier League, the top flight of English football.
Arsenal have the best coach/manager in AW. Not many teams if any at all could afford to part ways with Cesc, Nasri, Alex, and still manage a top four finish. Clearly AW did this almost single handedly. Arsenal are blessed with the most honest, game reading and master tactician of both 2o and 21 centuries. Bayern Munich won UEFA but lost 2-0 to Arsenal, if you think Arsenal will not win the League, do it at your own peril. Mark you, I am not an arsenal fan but they will be the deadliest force this season. This will be the only season in five years in which they have not parted ways with their season's star player. Every season a star player emerges out of ARSENAL. If Robin had stayed, Arsenal would have won the championship, so is Cesc.
There are and for that matter have been only two managers in the EPL: Arsene Wenger and the rest. This preseason, he is the one pointing to a star player to be bought in the EPL and the rest of the top three teams take their net worth to buy that player. We saw this with H. G from Madrid, after A. W showed interest, all top three want him, he went for Suarez, they are after him, he switched for Wayne, they are following suit. He is at the moment a master and an insciber of top players. Even if he fails to to land a hand on any of those three players; watch these spaces, in January 2014, he will have created a star player with his current crop at Arsenal who all top three EPL clubs will be chasing. I am sure by now it is open secret that if any player wants to be considered seriously by EPL top three, he can just ask Wenger to say that he wants him at Arsenal and shortly afterwards the top three will be chasing that player with cats and dogs
In all competitive games since February Arsenal have lost once, the defense looks solid, the midfield was already amazing and now they have added Ozil to it, easily making it the best midfield in the prem.
Having players such as Ramsey, Wilshere, Rosicky, Carzola and Ozil setting up chances I could score 20 plus goals a season.
Not to forget that Arteta, Ox, Podolski and Diaby to return too.
Arsenal now play like a proper team & I don't see any other club in premier league can produce what Arsenal has done this year so far. Therefore Arsenal definitely will deserve at the top of the Premier league & eventually will win it in style in the summer. Go gunners!
4
Manchester City

Manchester City Football Club, commonly known as City, is a football club in Manchester, England. Founded in 1880 as St. Mark's, it became Ardwick Association Football Club in 1887 and Manchester City in 1894.
The next two fixtures for man city is easy, they could overtake the blues and liverpool by two points. While Man city has two easier matches, both the blues and liverpool would have a high possibility to lose one of their next to matches.
They have 3 easy matches to go, and that would give them a total of 86 points. Liverpool have two matches to go as well, so their maximum points to win is also 86, but Man City have a better goal difference. That was from a Man United fan...
Best team in the league, best players in the league.

Combine the elements of strength, skill and will... And you can succeed in anything, and the almighty sky blues of Manchester City have this in abundance.
Now we have a manager that knows how to handle the players and the difficult ones have now departed... Bring it on
5
Manchester United

Manchester United Football Club is a professional football club based in Old Trafford, Greater Manchester, England, that competes in the Premier League, the top flight of English football.
Manchester United has a team spirit and character. They are committed to their work. Both managers and the players are always determined to make a difference in each season and they are always at it. Manchester United always stand tall among teams in England and around the globe.
I greed that Manchester Untied will win this season 2013/14 BPL cup because of the tactic they have applied recent and also the season is very early although they are not on table than they are coming up soon as they are in 5th position after 11 games played.
Unlike other teams UTD only need to tweak their team... As well all of the players will want to prove themselves to the new coach and the coach will try to prove himself worthy of the UTD mantle
I think man utd will win the bpl cause they keep wining games and improving now and as sir Alex said "man utd are the only Club that can win the league coming from behind! "
6
Tottenham
Expect shaky start will players gel but this season is wide open
Come on Tottenham, it's about time we won something!
Tottenham are way better than liverpool
2013/2014... Spurs The Champions
7
Everton

Everton Football Club is a football club in Liverpool, England, that competes in the Premier League, the top flight of English football. The club have competed in the top division for a record 114 seasons, missing the top division only four times since The Football League was created in 1888.
Not gonna finish in top 6 or 7 now which is good seeing I am a Liverpool fan
Good Team in the world
8
Swansea
Looking forward to the Europa campaign! Squad looks like it has strength in depth to cope with the extra games as well. Some good signings already made. Only one or two more players needed before a good season gets on its way. Top 8 next season!
9
Newcastle United

Newcastle United Football Club is an English professional association football club based in Newcastle upon Tyne, that plays in the Premier League, the top tier of English football.
10
Southampton
Yeah, it is a no brainer... Man. City or Chelsea!
Best team in prem
It's a no brainer.
The Contenders
11
West Bromwich Albion
Oh sorry I just woke up!
12
Fulham

Fulham Football Club is a professional association football club based in Fulham, West London, England. Founded in 1879, they currently compete in the Premier League, the top tier of English football, following their promotion from the EFL Championship in the 2017–18 season.
13 West Ham
14 Derby County
15 Milton Keynes Dons
16
Aston Villa

Will do much better than last year - top half finish.
17
Cardiff City
Swansea may have beaten us to getting here but we will beat them to champions!
Malky is gonna buy completely the right players. Watch this space!
18
Wigan Athletic
Wigan will be 21st in 2014...
19 Sunderland
20
Burton Albion

Aren't in the premier league
21 Luton
22 Hull
23 Stoke
24 Norwich City
25
Crystal Palace

Crystal Palace Football Club is an English professional football club based in South Norwood, London, that plays in the Premier League, the highest tier in English football.
The potters are gonna win it
PSearch List