Best UK Football Clubs
This is my list of top football clubs in the UK (may include Scotland, Wales, Northern Ireland and England).

The Top Ten

1 Liverpool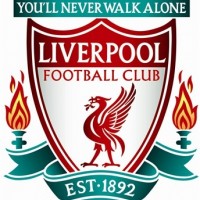 Liverpool Football Club is a Premier League association football club based in Liverpool, Merseyside, England.
Most passionate fans, they sing the best songs, the city is a city of music and football like no other city in the world. Liverpool are the best football club in the world and this will become clearer to all over these next years and decades. You'll never walk alone X
Liverpool have the most amazing "football educated" fans in GB if not the world. Anfield atmosphere- is there anything else like it in the world? If you're not a Liverpool fan then it's your loss!
I like liverpool they're are not the same thing but they have accepted that they are not going to win every match.
The Reds...history is still in the making...this coming season will be an even more successful one!
2
Manchester United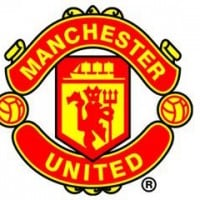 Manchester United Football Club is a professional football club based in Old Trafford, Greater Manchester, England, that competes in the Premier League, the top flight of English football.
Has ruled English football ever since Alex Ferguson took over Manchester united pretty obvious choice isn't it, 20 league titles.
Manchester United has the best attackers in the Premier league (van Persie, Rooney). Also the gaolkeeper (De Gea) made to the spanish national team.
Most fans world wide, most domestic league titles... it's the biggest club in the world
Greatest team ever
3
Manchester City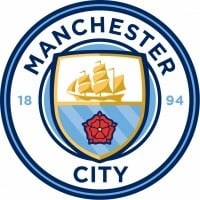 Manchester City Football Club, commonly known as City, is a football club in Manchester, England. Founded in 1880 as St. Mark's, it became Ardwick Association Football Club in 1887 and Manchester City in 1894.
Should be number 1. Everyone knows this cub as City. All other clubs with city in their name are known as their town name eg Leicester City are known as Leicester etc. There's only 1 City!
A team that used to have lots of ups and downs but now thanks to the new owners they can basically buy anyone in the world.
Best club in world
Best team ever
4
Chelsea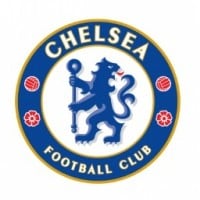 Chelsea Football Club is a professional football club in London, England, that competes in the Premier League. Founded in 1905, the club's home ground since then has been Stamford Bridge. Chelsea won the First Division title in 1955, followed by various cup competitions between 1965 and 1971.
Under the Jose Mourinho beaten Manchester united to premier league title. He is now returning for the 2013/14 season.
Should be top should be top why is it not top?
Chelsea has had a lot of trophies some old some new, yeah they are having a rough time but it's only the beginning they'll pick it back up again
100% Chelsea, they will even get better with the talented youth and even better players still on injury list. It's absolutely ridiculous having Man U rated number 2.
5
Arsenal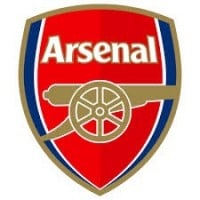 Arsenal Football Club is a professional football club based in Islington, London, England, that plays in the Premier League, the top flight of English football.
Doesn't matter that they haven't won trophies recently they've played beautiful exciting football. They will soon! Unlike ANY other club, they've been in Champion's League for the past 17 years. They are not the plaything of some megarich fat cat. They have achieved all this at a net cost of just £9M over ten years and that includes a brand new stadium.
If all management ran their clubs like Arsenal then we could really say the Premiership is the best League in the world. No chopping & changing managers every five minutes. No overspending & going bust. Great stadium and fantastic football.
Had to come in the top 5 but couldn't put them in the top three as they've not won anything for ages.
Arsenal to be first
6
Tottenham Hotspurs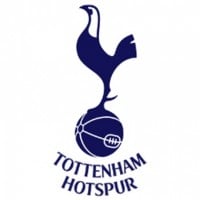 Tottenham Hotspur Football Club, commonly referred to as Spurs, is an English football club located in Tottenham, Haringey, London, that competes in the Premier League.
Ok so looking through comments for other teams especially Arsenal, people keep talking about history and past achievements. Lemme break it to you. WE ARE TALKING ABOUT NOW. So based on that looking back just a couple years Tottenham beat Arsenal, as simple as that. Tottenham have better: youth programs, squad depth, starting 11, defending, midfielding, attacking (maybe) and play. People talk about Tottenham being bad because they don't spend a lot of money. Well look where we are beating Chelsea, Arsenal and United without spending a penny this season. Tottenham are a prime example of developing the squad. I could keep going but this comment is kinda long so this is where I'm going to stop.
Thanks to very special player o Gareth bale they are playing above expectations
7
Celtic
Best team with bigger support worldwide than most clubs. Should focus on improving Scottish league and national team rather than concerning too much about joining the EPL. Model on Ajax which have been fantastic this season. Forget England top 6 clubs. They are money driven only. Matt. LA
Set up to raise money for starving Irish immigrants. One of the first to have coloured players. Have always been multidenominational. Celtic are an institution, not just a football club. Hail Hail
They have won the Scottish league many times including this and last season even beating Barcelona in the champions league.
They have a massive world wide support, I would have loved to have seen Celtic and Rangers become part of the English league ( before anybody states the players are rubbish all the money is down south and it wouldn't take long to change)
8
Everton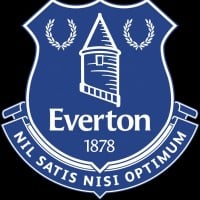 Everton Football Club is a football club in Liverpool, England, that competes in the Premier League, the top flight of English football. The club have competed in the top division for a record 114 seasons, missing the top division only four times since The Football League was created in 1888.
David Moyes (now man united manager) has turned them it a much better club.
Everton, a wonderful football club with great supporters a hopefully one day they will be challenging in the champions league
9
Newcastle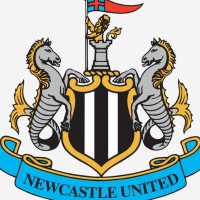 Newcastle United Football Club is an English professional association football club based in Newcastle upon Tyne, that plays in the Premier League, the top tier of English football.
Alan pardew had a great last season almost getting a champions league place but this just avoided relegation.
10
Leeds United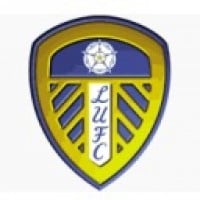 Leeds United Football Club is a professional association football club in Leeds, West Yorkshire, England.
Obvious sleeping giant, one game away from being a top 4 team, and were Already a top 6. Winning that semi final against Valencia probably could have been enough financially I do not think we had to win the final and so began the Leeds curse or getting close but falling short. Again this season I believe we beat both derby and villa twice. Not sure about the others but Leeds were the most attractive going forward. Now with bielsa allowed to bring in some players we will finish top by maybe a record breaking points in the leagues history, which I think wolves hold. MOT
We are Leeds we are proud!
We all love Leeds
The Contenders
11
Wolverhampton Wanderers
On the way back. Why, as a professional footballer, would you not want to play your football at Wolves. Can you honestly think of a better place to be and play your football? Great owners, great manager, great back room team, great 'team' on the pitch, great history, great supporters and soon to be top six. Watch out you other 'big' football clubs Wolves are coming after you.
12
West Ham United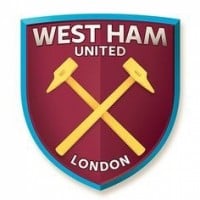 West Ham United Football Club is a professional football club based in Stratford, East London, England, that competes in the Premier League, England's top tier of football.
13
Aston Villa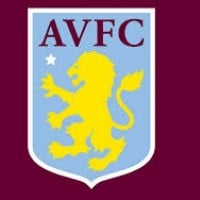 An actually fun team to watch with history a good ground and lots more to offer
14
Swansea City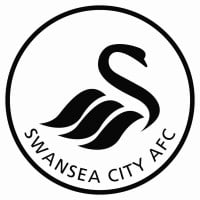 Having had a great last to season I have decided to put them in the top 10
15
Rangers
Can't understand comments about other clubs, liverpool best ever premier league team? Never one it! Manchester United most successful club in the world? Wrong again, rangers have won the league more times then anyother team, fact...
Follow follow till I die
16
Norwich
Family club play really nice football and not in debt fantastic club
17
Lincoln City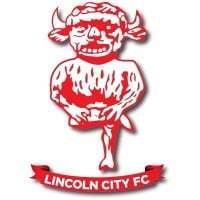 18
Luton Town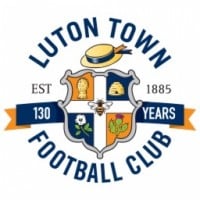 19
Leicester City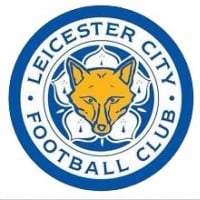 20
Millwall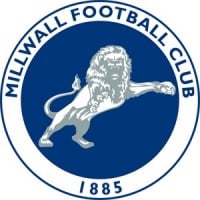 Millwall FC is a professional association football club based in Bermondsey, South East London, England.
21
Nottingham Forest
2 European cups
22
Crystal Palace FC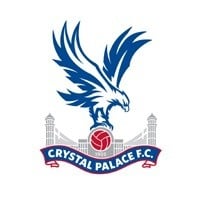 Crystal Palace Football Club is an English professional football club based in South Norwood, London, that plays in the Premier League, the highest tier in English football.
23 West Bromwich Albion
24
Portsmouth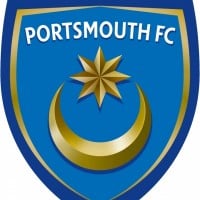 Portsmouth Football Club is a professional association football club in Portsmouth, Hampshire, England, UK which plays in EFL League One, the third tier of English football, following their promotion as EFL League Two champions in the 2016–17 EFL League Two season.
25
Southampton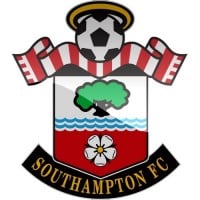 PSearch List