Top Ten Teams to Win the 2019 NCAA Tournament
So, with recruiting happening, I decided to pick the best teams of next season

The Top Ten

Duke Blue Devils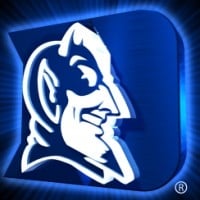 Not having Zion could be an issue
Edit: Zion is back as if he never got injured. All of a sudden they're looking to be the team to beat
They recruited the top 3 recruits in the country, so considering most players are one-and dones, they probably have the best chance to win the tourney
Kentucky Wildcats

They have the capability to get it done
Four Five-Star recruits. Need I say more?
North Carolina Tar Heels

2 Five star recruits
Gonzaga Bulldogs

The Gonzaga Bulldogs are the intercollegiate athletic teams representing Gonzaga University, located in Spokane, Washington, United States.
I don't know they could but at the same time they play in a weak excuse of a conference and couldn't even win the tournament. If someone plays them the same way St Mary did in the WCC championship then they're finished
Tennessee Volunteers

The Tennessee Volunteers is a college football program that represents the University of Tennessee, located in Knoxville, Tennessee. As of 2019, the Volunteers have won 838 games, and six national titles (most recently in 1998). They have never won a Heisman trophy and are under second year head coach ...read more.
Houston Cougars

Kansas Jayhawks

The Kansas Jayhawks, commonly referred to as KU, are the teams of the athletic department at the University of Kansas. They are currently a member of the Big 12 Conference
Tons of injuries this year. Also, why do so many people go to Kansas for basketball. The state is literally the most boring place in America.
2 Five star recruits
It really depends which KU team shows up. We either beat up on other teams or get beat up by other teams there's no in between. I'm saying anything past the sweet 16 is a miracle
Michigan State Spartans

Vanderbilt Commodores

They had a great recruiting season, getting two five star recruits and a one four star recruit
Utah State Aggies

The Contenders
Oregon Ducks

The Oregon Ducks are the athletic teams that represent the University of Oregon, a public flagship research university located in Eugene, Oregon.
Didn't expect them to make it but they stole the PAC 12 Bid so who knows how they will do
They got Bol Bol and Louis King, so they should be pretty good for the season
Syracuse Orange

They, like always get to the sweet sixteen. Plus some good recruits they got a shot
Nevada Wolf Pack

LSU Tigers

2 Five star recruits
Seton Hall Pirates

Marquette Golden Eagles

Maryland Terrapins

Got a 5 star recruit plus some 4 stars
Florida Gators

The Florida Gators are the intercollegiate sports teams that represent the University of Florida located in Gainesville, Florida.
Texas Tech Red Raiders

Texas Tech is the absolute greatest college basketball team ever!
This is who I want to win. I remember a time when they were in the basement of the Big 12 and now they're good.
Villanova Wildcats

They got momentum from winning the NCAA tourney, plus a five star recruit, so they do have a shot
Nope they're losing in an early round
Indiana Hoosiers

Ranked #22 and moving up
Lol no they're NIT bound
Virginia Cavaliers

The Virginia Cavaliers football team represents the University of Virginia in the sport of American football. The Cavaliers compete in the Football Bowl Subdivision of the National Collegiate Athletic Association and the Coastal Division of the Atlantic Coast Conference.
Gonna get revenge after losing to a 16 seed last year.
I don't trust them.
West Virginia Mountaineers

Lol no they're probably not even NIT bound
Virginia Tech Hokies

Auburn Tigers

The Auburn Tigers football program represents Auburn University in the sport of American college football.
Honestly they got screwed by the refs