Top Ten Things Lucretia Hates Other People Like
Other list was music, this is just other things in general.
The Top Ten
1
Hip Hop Music
I hate hip hop too A lot! - Kevinsidis
I hate nearly ALL modern rap music as well. not so much with old school Hip hop though. - SpectralOwl
2
School
I don't think many people like school - SpectralOwl
I hate too but it's important! - Sugarcubecorner
Would you prefer imagination over knowledge? - Kevinsidis I
@Skullkid yes and the two opposing sides between imagination and knowledge that's what started a philosophical conflict of which one is superior and I respect your opinion,but I need Lucretia's response:Would you prefer imagination over knowledge- Kevinsidis
3 Meat
4 TV
5
Pop music
I agree, I'm not an elitist but I just hate the genre mostly.
6
Cats
I quite like the species of cats because of the Schrodinger cat experiment 😈- Kevinsidis
7
Facebook
Me too and I hate social media but this prone website I delightly enjoy the most- Kevinsidis
8
Small Dogs
@Lucretia thank you but I'm cynophobia too and I will say quite about small dogs but I respect your very distinctive opinion/see Sop gee ecstasy- Kevinsidis
Are you cynophobia or what? - Kevinsidis
9 Ranch Dressing
10
Fox News
The most dishonest News Source of all time, and the anti-sjws call out CNN constantly for being dishonest. As dishonest as the CNN might be, it's not nearly as bad as Fox news. - RogerWatersfan1999
The Contenders
11
Common sense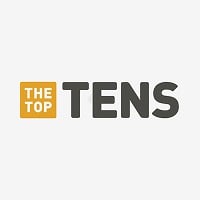 She OBVIOUSLY hates common sense. Because she had none. - Hermione_Granger220
12 Dignity
13 Her Own Country
BAdd New Item
Related Lists
Best Lists by the User Lucretia

Top Ten Political Figures Lucretia Admires
Top Ten Interesting Facts About the Top Tens User Lucretia
Top Ten Reasons to Have the Same Political Views as Lucretia
List Stats
13 listings
356 days old

Error Reporting
See a factual error in these listings? Report it
here
.