Top Ten Anime Characters
Vote on who you think are the best anime characters in the anime world.
The Top Ten
1
L - Death Note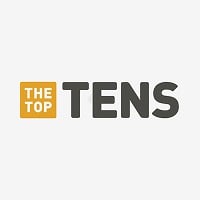 L Lawliet, exclusively known by the mononym L, is a fictional character in the manga series Death Note, created by Tsugumi Ohba and Takeshi Obata.
L: Greatest Detective of all! He owns every1... He is extraordinary!
L > Light. That is all there is to it.
L is dynamic, interesting, developed and a top rate character. I fell in love with the character design from the start of the series. He is intellegent, funny, direct, and a wonderful liar.
Death Note made two of the greatest characters in the history of anime but you and I clearly know that L stands out among those two. The other one I'm talking about is obviously Light Yagami. L is so lovable as a character. Everything he ever says or does is so unlike any other character of person. He's himself. He's so awesome. He deducts cases what otherwise a general sleuth would take a year to solve in just a week. He's also the mastermind when it comes to observation. And he's got amazing psychological knowledge although he's not very social. If there's any creation that can stand up to Sherlock Holmes for the 'Best Fictional Sleuth', its most definitely gonna be L. The series got a little messed up when L died though.. I wish he lived on and solved the case himself. Anyways, even in the span of 20 episodes, L got to be number 1 on this list and that's satisfactory. He's deserving of it anyway. And yeah, you can't spell the words love or life without L and without L, the world is ...more - SytachiRed
468 Comments
2
Edward Elric - Full Metal Alchemist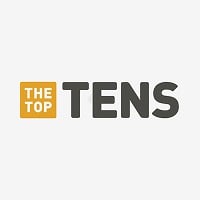 Edward Elric, commonly nicknamed Ed, is a fictional character and the protagonist of the Fullmetal Alchemist manga series and its adaptations created by Hiromu Arakawa.
Edward Elric is without a doubt, one of my favorite fictional character within the anime world. He's the epitome of inspirational and respect in my opinion. Edward is a character with many flaws, but that's what makes him so much more phenomenal and relatable. He feels all the things humans are suppose to; love, pity, anger, guilt, sadness, etc. You just NAME it.

Even though in the surface, Edward can seem like a hot tempered young teenager, he has incredible depth to his character and he goes through SO much and endures through so many perils and grows from it. Character development is immense with Ed. He has a dark past, a very tragic one, from which his insecurities and guilt comes from. But from this, he also gains strength and determination to take responsibility for his actions.

He makes mistakes, but he's not afraid to stand his ground and deal with the consequences.

Ed is also one of the most compassionate characters I've seen, with one of the strongest ...more
You explained Elric in the best possible way. That's an awesome comment. - SytachiRed
Edward Elric is awesome- definitely one of my most favorite anime characters in anime. To me, Ed represents love, caring, inspiration, and loyalty. His many flaws add to his character a lot; in fact, if it weren't for these flaws, Ed wouldn't be someone you could relate to. But in reality, you could easily imagine how Ed would feel at the moment because he feels all the emotions humans feel.

When you first meet Ed, he can seem irritable, hot tempered, and easily angered. But as you delve deep into his past, you can see that he has gone through a LOT, and then you come to realize that these flaws are what make him human. His tragic and gloomy past is actually the fuel for his determination and strength to take responsibility for his mistakes. Also, he is not the kind of person to run away from his problems. Ed will face the consequences for whatever he has done; the thought of doing otherwise has never crossed his mind.

In addition to this, Ed is one of the most devoted ...more
Phenomenal character. Despite his attitude and insecurity towards his height, his loyalty to his friends is amazing. Always looking to redeem himself, and devoted to his cause. Ed definitely deserves to be on this list.
He's by far the best, most hottest, badass alchemist in the world of anime. I mean, he's so kind and considerate, even if he is stubborn sometimes. And he's adorable when he's mad.
146 Comments
3
Son Goku - Dragon Ball Z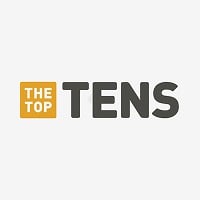 Son Goku is a fictional character and main protagonist of the Dragon Ball manga series created by Akira Toriyama. He is based on Sun Wukong, a main character in the classic Chinese novel Journey to the West. Goku is introduced in Dragon Ball chapter #1 Bulma and Son Goku, originally published in Japan's ...read more.
Goku will be 4 ever the greatest anime character ever written. This anime is what made shonen anime on the spotlight across the world. Though I should tell that Vegeta deserve at least half of the credit for Goku/Dragon Ball Z's success. Without vegeta's brilliant characterization DBX would have be a mediocre anime.
I would vote on Goku & Vegeta as the No. 1 Character of all time... Or should I say Gojeta...
Goku moves faster than light itself and he did that in the frieza saga, when he was after frieza he travelled half way across the planet in a second that planet was namek wich is stated to be as big as earth. So if he can do that in normal form in frieza saga just imagine him in ssj3 wich multiplies his base power by 400 (that is stated as well in the manga)... Goku was able to do many heavy lifting in the series like training in 100x normal gravity and pushing mountains aside and when he was training with king kai he lifted 40tons in base form, now multiplie that by 400 to obtain the ssj3 full power... There are many epic characters in anime but no one is as overpowered as goku... If you put STTGL against goku, goku would win and heres why sttgl can't crush a planet as far as we know it can just walk on the energy of the galaxie so goku only has to do a instant transmission to the core of sttgl energy which is simon and then a punch would do it... Naruto can't even touch goku and ...more
I always disagree about Goku being number one, he should be number 2, Simon and Gurren Lagann are the real winners and Goku is a feeble comparison. - nelsonerica
No way if somebody has to be number 1 its without a shadow of a doubt got to be the prince of saiyans Vegeta his pride his strength and his attitude along with his clever tactics have to make him number 1 P. S and people always seem to forget that vegeta has saved goku's life just as much as goku has saved vegeta's and if vegeta wasn't around cell would have won buu would have won and android 18 and 19 would have killed everyone, not to mention cooler as well.
Goku is actually cleverer than Vegeta. Vegeta is quite witty on his own right, but he has made pretty dumb mistakes due to how arrogant and cocky he is. Without Vegeta, Cell wouldn't have ascended to Perfect Form and no-one would have needed his help to defeat him, and without Vegeta Buu wouldn't have awakened. He so far only helped with problems that he has created himself. Goku is much cooler than Vegeta, since he's powerful but humble about his powers, doesn't whine whenever he finds someone stronger than him but works hard to get better instead, has a calm, rational mind, and is more action than words. He's kind and nice but is still a total badass - Rraamm
Perhaps not the best, but definitely the most iconic
410 Comments
4
Vegeta - Dragon Ball Z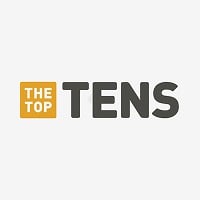 Vegeta is an anime fictional character from the anime series, Dragon Ball Z, created by Akira Toriyama.
Come on you can't get any more badass than Vegeta. First an evil sadist to one of the good guys in the Anime. He is the best.
Vegeta started out as this psychopathic manic and he actually creeped me out with his evil laugh, expressions and ways. And when we find out about trunks" well let's just say that it had been quite shocking.
But on a more serious note, Vegeta is definitely one of the best anime characters I have ever seen,.. Actually, one of best characters including every other kind of animation.
The journey that Vegeta makes is a long one.
He had been tank by Frieza and repeatedly humiliated. He was abused and his race destroyed. He had Bren forced to grow up in very compromising conditions.
Naturally he turned out the way he had been introduced in the series.
But the way he slowly came over to the good side, found love and raised a family all the while retaining his cold, aloof sarcastic characteristics all shows what an amazing and diverse character he is" he didn't turn goody good like Goku was and had always Been.
Thank God that cheesiness didn't exist.
His ...more
Now I can't say that I've watched hundreds of animes to compare, but realistically speaking, Vegeta has to be one of the most complex characters I've so far encountered in anime. His journey and character development are truly remarkable. Starting with the genocidal freak from the beginning of the series - who can't blame him, having seen nothing but horrors and destruction for a large part of his life (including the destruction of his own race and home planet)- to the hero that has become human enough to raise a family.

Maybe the reason why people like Vegeta so much is that his complexity make him one of the most human (and interesting...in a strange way) characters in the series...strong enough to withstand all the horrors under Frieza's reign, but never strong enough to surpass Goku; prefers to be alone, but always seems to be around; he is feared, but respected; he is insanely proud, yet he recognized him being second best to Goku; he has inner demons, but he doesn't let ...more
Vegeta, the prince of all saiyans, is the best character of all time. He can push himself to the limit and further because he will not settle for second best. When freiza took him as a child his father and a whole army died trying to get him back because he is just that important. He never gives up and is always ready for a new challenge. He holds onto his pride because he knows he is awesome, and taunts his victims because he is not afraid to show it. He always has a witty comeback like " I did lots of push-ups and sit-ups and drank plenty of juice. " HA! So if you don't like Vegeta tell me, has a hater like you ever experienced true fear?
149 Comments
5
Naruto Uzumaki - Naruto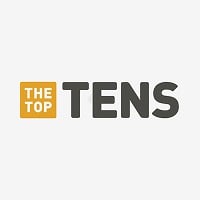 Naruto Uzumaki is a fictional character in the anime and manga franchise Naruto, created by Masashi Kishimoto.
Once a failure
Now a leader,
Must I say more?
Giving up is not an option
His faith is what I adore
Silly and Funny, different is a fact
The one who will always stand out
Yet looking back
He still had the time to smile
Everyone loves the way he would act.

I wrote this poem when I 7 or 8 years old because my teacher wanted us to make a hero. I didn't know what he would be like so I thought of Naruto. He's not the smartest person ever but he's able to live with the fact that he's different but still able to do amazing things.


What a beautiful poem. If it weren't for Naruto, you might running out of idea.
I salute him with my whole heart cause no one can find such an amazing and strong willed, lovable person as him. Though he is foolish sometimes I understand it is cause he feels lonely and wants to fulfill his empty heart with some joy. All through what he is gone through and still not losing hop and fight on with the will of fire making enemies into friends, turning each person to love him, making him acceptable to everyone, protecting with his life, working hard to fulfill every ones wishes just to make them happy, bearing everything on his shoulders ad not asking anything in return, and just giving hoe to others, this guy just made me realize the importance of family, friends, teachers, and all other villagers who in the world has courage to do that! If a person like him would be alive the world would seem more beautiful, enjoyable, lovable, exciting for me to live with a smile on my face and I will look forward for my life and be very happy that I lived in a world with such ...more
Love his fighting spirit a bit of comedy some times, it will some theme make you cry "SOMETIMES" and most of all, the story is just amazing! Try to save his friends!
Brilliantly written character
346 Comments
6
Monkey D. Luffy - One Piece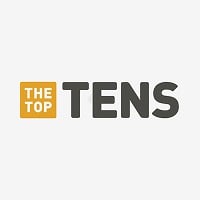 Monkey D. "Straw Hat" Luffy is a fictional character and the protagonist of the One Piece manga franchise created by Eiichiro Oda.
He sure is one of the coolest characters with the most stupid personality.. His instincts and ambitions are so simple; meat, becoming the pirate king, protecting his nakama.. I think that stupidity is what makes him my favorite character.. Aww.. Almost forgot to mention his epic cry.. "kaizoukuou ni ore wa naru! "
He is a very amazing character all around. Contrary to what most perceive he is actually highly intelligent. He is great at solving problems and has used his rubber ability to maximum scientific capacity so much so that it impresses his enimies and no one else would have thought of it. His " stupidity" is really just a first impression from his simpleminded outlook, he doesn't like to over complicate things and always works with a purpose. Smoker once said that Luffy likes to "play dumb" but is actually a lot smarter than most think. He has great instincts and is a brilliant judge of character. He has overwhelming strength and a heart of gold that loves and forgives just about anyone, not to mention nerves of steel and a calmness that makes it so he rarely gets mad at anything. He also can come across as quite sarcastic when u pay attention, he likes to point out the dim witted things that others say back at them in a very goofy manor. Unlike most pirates he is very nice and does ...more
YEAH MEN I LIKE HIS RUBBER HANDS AND HAS A VERY GOOD role in their story with his crew, nami, zoro, etc. He can do enything with his crew so I therefore conclude that one piece luffy is the greatest character for me in anime
Luffy strongest goku loose
206 Comments
7
Spike Spiegel - Cowboy Bebop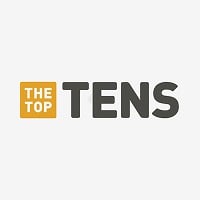 "I'm just watching a bad dream I never wake up from..."
NUMBER 1 ALL THE WAY. Spike is the epitome of cool but NOT in a cliche way. A clever, laidback badass with a human side and mysterious past..One would think that he's a cliche but he's NOT, he's just awesome. Even though he's a smartass, he's skilled fighter and a tragic hero too. His character isn't too perfect to the point that its unrealistic because he has his share of flaws. Unlike so many cool, intelligent guys in animes, Spike is believable and has a unique personality. Even a little philosophical.
You're gonna carry that weight
fans will get it
"I love the type of woman who can kick my ass". - TheSilverEncarnation
23 Comments
8
Levi Ackerman - Attack on Titan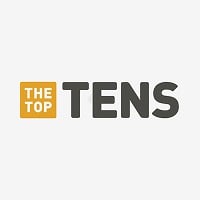 Levi Ackerman is a fictional character in the manga and anime series Attack on Titan, also known as Shingeki no Kyojin in Japanese, created by Hajime Isayama. He accompanies the main protagonists in the second half of season 1. His most notable feature is being "Humanity's strongest".
So badass and nasty to everyone but cares deeply about his comrades. Got a sad life really but that adds to his fascinating character and personality.
Such a fascinating character. A total ass to everyone but it's clear that he deeply cares for his comrades and the rest of humanity.
The most badass character in the show...enough said
It's already pretty surprising that a secondary characters has more personality than the main protagonist; but when that same secondary character teaches the main protagonists, that's something that makes you amazing.

He is also pretty wise at points in the anime, no matter how cold he is. He has seen reality the most compared to anybody, and has stared at death itself. Definitely part of top 10.
207 Comments
9
Himura Kenshin - Rurouni Kenshin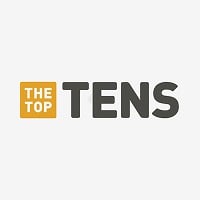 Himura Kenshin, known as Kenshin Himura in the English-language anime dubs, is a fictional character and protagonist of the Rurouni Kenshin manga created by Nobuhiro Watsuki.
Well in many anime sites Himura gets to be in the top 10 and sometimes even the 1st, so it is a surprise to see that he is not 1 of the top 10.

Well Kenshin is different from other anime characters, he doesn't have super abilities like many in the top 10, but his agility and his speed makes him 1 of the strongest anime characters.

Another thing is that he has a sad past which is filled in blood and sorrow but the kenshin that we know is a strong guy that hides behind a childish weak face and that is the thing that I like in him, he is not an idiot that fights whenever he find a chance and even if he get hit or insulted by other people, he doesn't show any sign of any strength because he knows that strong people do not show their strength by using their muscles.

Even when he fights, he doesn't kill any of his enemies and that shows his true strength (well his true strength lies withen his Battusai's form XP).
Based on real life events and characters, this story is one that I have cherished sine my childhood. Every character is memorable, the world created is logical & complete, and the author/artist is a regular person (with amazing talent) you can really warm up to.

The drawings are consistent, rarely cheap and simple, and the balance between text and image makes for a very enjoyable read.

Definitely the best I have ever seen and read. And re-read.
Enough said...
Probably not many people heard the show or name.The character main character is is amazing this guy is also the manslayer and he's really really really cool killed thousands of people second of all he has is pretty cool and she can handle her own. Third of all this guy has save thousands of people. Save the world well maybe but he save Japan twice and that just shows you that this guy and you don't want to mess with or piss hem off I know like Dragon Ball son Goku is on top right now but if you watch this show and kenshin you would change your mind
19 Comments
10
Itachi Uchiha - Naruto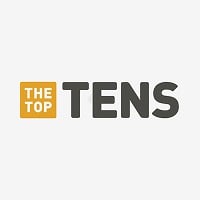 Itachi Uchiha is a fictional character in the Naruto manga and anime series created by Masashi Kishimoto.
Being number 43 is an injustice (if this was WWE The Shield would be all over that)
His character is BRILLIANTLY written and I would not be told otherwise if I were to say that he is the Snape of Naruto. The anime hasn't gone as deep or far into his character as the manga yet but if or when it does... There is something wrong with the world if he isn't #1
Before you read this.. Beware of spoilers. Now... lemme start by saying Itachi's a hero hidden in the dark. He shows that no matter what, you need to move ahead and stop feeding on people's praise and what they think of you. I think he's a brilliant creation. I don't know for the majority out there but he's certainly the best anime character ever crafted and a perfect role model for many. He defended his village at the cost of his fame and pleasure. He knew he was gonna have a tough time but went on with it anyway. He did everything for the greater good and he loved his brother to the very end. Even after death, when being reanimated, he still wants to protect the village and everybody in it and he's the biggest reason why the war turned in favor of the Allied Shinobi. He's got a class of his own although he's got haters. He's the most mature, most deserving of all Shinobi but still considers himself inferior to everyone. That's called humility people.. His love was true to the very ...more - SytachiRed
One of my favorite characters in anime, because he has such a deep storyline... He is portrayed as the villain who slaughtered his clan, but in reality, his actions were made to protect the village that he so loved. And for most of the anime, Itachi's brother, Sasuke, hated Itachi, for what he did, but then he figured out why he did it all, and how his brother loved him... It's just such a deep story... Itachi also has some very distinct character traits, and his personality and story is shrouded in mystery, and it's just so amazing seeing his character being revealed through the anime... Itachi is just so awesome
Itachi deserves higher. He is the most badass character in Naruto and he has a great character development that makes you say wow. I feel ashamed for people who chose to vote for his whiny, stupid and useless little brother that would even be an insult to emos and FUN FACT, Sasuke was added to the manga after Kishimoto's editor threatened him to drop the manga if he didn't add this Sasuke his daughter had drawn. He is this bad. Itachi on the other hand just needed a few cameos, story arcs where he was just mentioned by name and 2 story arcs throughout all the manga in order to be this badass (and the arcs were short) when Sasuke was in every damn arc trying to do something and utterly failing only to get another power boost from Kishimoto who can't ditch him out of the story anymore.
233 Comments
The Newcomers
?
Emma - The Promised Neverland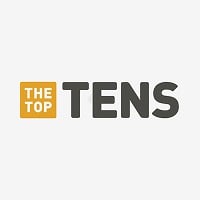 ?
Zenitsu Agatsuma - Demon Slayer
His lightning power make him really cool
He will sleep on u
The Contenders
11
Kakashi Hatake - Naruto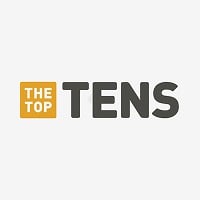 Kakashi Hatake is a fictional character in the Naruto manga and anime series created by Masashi Kishimoto.
Must be in top 3 at least. He is my favourite character of all time. There is no other character that has been written so practically.
He had a very dark and depressing childhood which made him cold natured. But he dealt with his ordeals and was able to realise and rectify his mistakes. These traits make him more realistic a character than anyone else.
Many people like Itachi's character more than Kakashi's. In fact I like him too but in my opinion Kakashi is better because he is so realistic.
Also I have to mention this one scene where he is trying to pacify sasuke and sasuke says that if he killed everyone that kakashi cared about then he would understand sasuke's pain and kakashi just smile and replies that it would be too late as everyone he cared about is already dead. It is these little personality traits that make me think Kakashi would have been a far better protagonist than Naruto.
The mysterious teacher, brother and father figure, with a shadowy past. Makes him an ideal shadowdy yet brilliant character in the series
Kakashi Hatake it definitely my favourite anime character. He definitely has an extremely sad childhood, which in itself is an excellent trait in any character, but it's the anticipation that makes it exciting. From about half way through Naruto his past has been questioned and hinted at, just enough to get fans excited about it, but not enough that they're tired with it. Pieces of it are shown in Naruto Shippuden episodes, but even after it's reveled people from his past come back (in some of the biggest plot twists and potential spoilers of the series).
He has a fairly neutral personality, which makes the moments when he shows emotion that much more intense. Despite being a more serious main character than all but Sasuke, he has a lot of funny moments, and he's extremely loyal. He has lots of character flaws and highlights, but most of them aren't as obvious as with other characters. You need to dig to find them.
Also, he can summon a pug.
Kakashi is the best my most favorite anime even though he is a p sometimes but I don't care I'm a fan
93 Comments
12
Ichigo Kurosaki - Bleach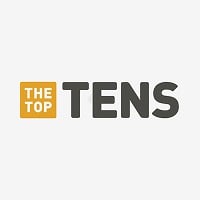 Ichigo Kurosaki is a fictional character in the Bleach manga series and its adaptations created by Tite Kubo.
He is one of the most sympathic anime characters ever, even though he can be an ass. He fights to protect, it's just impossible not to root for him. He is incredibly strong and has a valid reason to be. He is human, Shinigami and hollow at the same time and pretty much caries the faith of the world, but you'll never hear him complain. He is pretty funny too, his interactions with other characters like Rukia, Toushiro, Renji and Byakuya never fail to amuse me. And next to all that, he's damn handsome. Ichigo for the win
He is awesome and he is always there to rescue his friends no matter what, the one thing I love about him is that he doesn't bother about the rules and regulations, he just does what he believes in.
Okay Ichigo is one of the sweetest anime guys out there! He is kind and compasionate and will always look out for his friends. He constantly makes sure to live up to his name. Ichigo- to protect. He is a huge threat to his enemies and the fate of the world usually rests on his shoulders. Ichigo is labled by adults as a delinquent and by punks as a target- all because the color of his hair. But do you know what he does, he shows those teacher that he isn't a delinquent and he kicks the asses of those who pick a fight with him or any of his friends. From travling to the Soul Society to stop Rukia's execution, to fighting off the Bounts, to rescueing Orihime from Hueco Mundo, all the way down to fighting in wars between spiritual beings that he doesn't really have a choice in and never complaining, he does what he knows is right. He is willing to sacrifice himself and fight to the very last breath for the people that are counting on him, and shows mercy to his enemies. Not to metion that ...more
Good choice but would have preferred Hitsugaya - JustJake27
111 Comments
13
InuYasha - InuYasha
InuYasha is one of my favorite Anime of all time. He is a cool character and his development over the course of the anime was excellent.
The name InuYasha is probably one of the most iconic figures in all of anime/manga. The Queen of Anime, Rumiko Takahashi outdid herself once again in this tale full with adventure, romance, and comedy. Let's leave it at this if you do not like InuYasha then you are clearly not a true fan of anime. - anthonybecerra831
I love InuYasha so much
He is so hot and cute specially his dog ears
And I wish I can live with InuYasha
Inuyasha is sometimes idiot. Especially, when he leaves Kagome to after Kikyo. But I really like this anime. I love this anime. And that crazy, amazing, dumb, hilarious, tragic, and cute love triangle between Kikyo, Inuyasha, and Kagome, and plus Koga! Inuyasha deserves to be part of the top 10. Some says that this anime is good but as they gone far, it gets boring. Well, I think none of any episodes was boring and I don't regret watching it. Just watch it! And all of your doubts and questions will be solved! :))
22 Comments
14
Lelouch Lamperouge - Code Geass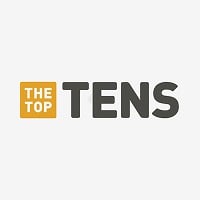 Lelouch Lamperouge, whose real name is Lelouch vi Britannia, is the title character and protagonist of the Sunrise anime series Code Geass: Lelouch of the Rebellion.
Lelouch should be at least top 3 on this list. He is an exceptionally good character. I mean, he is so smart and the way he carries such a great weight on his shoulders is amazing. You just can't predict lelouch's next moves nor can you stop being amazed by it. There are a lot of amazing anime characters out there, but lelouch is just on another level. - WindyHill
very intelligent and unpredictable... handsome... of course.. hehe...

Lelouch. Where to even begin? A brilliant strategist. An awe-inspiring leader. Incredibly determined and devoted to his cause. Lelouch is both an amazing friend and a master of deception and lies. He is melodramatic, charming, and charismatic. He's got the best evil grin and wicked psychotic laugh. He is the murderer of hundreds of thousands of innocent people, becoming the most despised tyrant on the planet, yet he is still the sweetest, most considerate, caring brother in the whole entire world.

Although he is far from perfect, he makes mistakes because he is still human; and he certainly has some screw-ups of massive proportions (season 1, episode 22, anyone? ). However, these flaws only serve to strengthen his character as he becomes all the more relatable, dealing with unbelievable amounts of regret, pain, guilt, and responsibility.

And the ending of Code Geass? Beautiful. Heartbreaking. Exquisite. Indescribably, utterly, completely damn awesome.

ALL HAIL ...more
He is a character written correctly. His death with so tragic, but amazing at the same time. Be honest, it made you feel amazed at the good ending but empty inside after.
110 Comments
15
Yagami Light - Death Note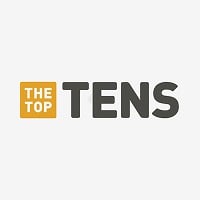 Throughout the whole of death note I tried to convince myself I hated him. I couldn't. Light is the insanity inside us, convincing yourself what he believed his wrong is so hard! I ended up loving him, more than L, more than every single character in the anime.I new he was doomed from the start but I cried all the same. He was the first 'bad guy' I could finally relate to.
absolute legend... fun fact! I once watched the whole series of death note in one day - 14 hours
LIGHT best anime character so what if he's delusional he was a cynical, charming, brilliant, coniving bastard which made me love him
He was Awesome!
98 Comments
16
Eren Jaeger - Attack On Titan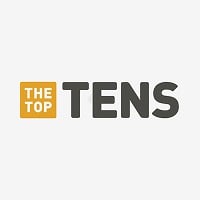 Eren Yeager, spelled Eren Jaeger in the Funimation dub, is a fictional character appearing as the protagonist from the manga series Attack on Titan by Hajime Isayama.
Eren is relatable, loyal, passionate, and goes into crazy rages that are often portrayed as psycho.

Plus, he has the most amazing eyes...
2nd best Attack on Titan character - ElSherlock
I love Eren! Unlike DBZ, Naruto, and other god-mode protagonists, Eren felt very real. In other words, he's human! He has his flaws, and he's not afraid to show it. He feels EMOTION, and whether it hurts him or makes him stronger, that's what makes him a better character than most of these contenders. Seriously, Kirito? Unrealistic, boring, god-mode Kirito is above him? Come on everyone, let's make this list better!
I'm sorry, but I think Eren AND Kirito are both great characters! Still, they've definitely earned their ways into the top 20! - ModernSpongeBobSucks
I love him... I really just simply do
48 Comments
17
Simon - Gurren Lagann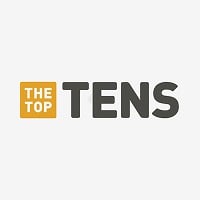 Simon is a fictional character in the anime series Gurren Lagann, known in Japan as Tengen Toppa Gurren Lagann, animated by Gainax and co-produced by Aniplex and Konami. It was also directed by Hiroyuki Imaishi and written by veteran playwright Kazuki Nakashima.
Kamina was his hero and Simon took what he taught him by heart. - UltraSaiyan419
He pressed on even after losing his most beloved bro, even after losing nia and some of his friends, but he kept on fighting, even after having that emotional breakdown after losing kamina. Reminds me a little of shinji ikari. Naruto or any of that bleach shot can't even compare.
He has to be one of the BEST anime characters of all time in my opinion.. he used his drill to pierce the heavens, and went through so much, from a little boy with a drill to a guy that everyone knows, he is definitely an amazing guy
If more people watched this anime it would be number one like it should be most inspirational character ever!
8 Comments
18
Kirito - Sword Art Online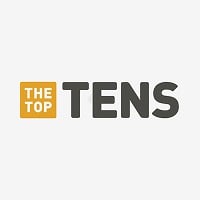 Kazuto Kirigaya is a fictional character who appears in the Sword Art Online series of light novels by Reki Kawahara.
Okay, if someone had the right to call Eren better than Kirito just because he thinks Kirito is boring, one can argue Eren is just as generic as well. Besides, at least Kirito actually wants to protect those he loves rather than straight out kill someone. Eren may be caring as well, but Eren is basically a hothead in contrast to Kirito's cool, calm, and collected personality where Kirito is able to hold his temper a bit more than Eren. And this is coming from someone who used to like Eren more until he watched Sword Art Online and got to see Kirito's character and grow to love it more than Eren's character. Plus, Eren was basically turned into more of a Titan-hating idiot than a caring character in the Junior High spin-off.
Hell no this sucks
Just my type >///<
Best Sword Art Online character - ElSherlock
113 Comments
19
Rin Okumura - Blue Exorcist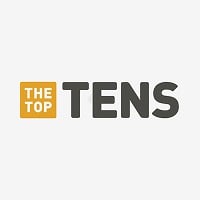 Rin Okumura is a fictional character in the manga and anime series Blue Exorcist created by Kazue Kato. He's known for being the son of satan and trying to kill him. He is the main Protagonist in Blue Exorcist. His notable feature is the blue sword in which he draws when in trouble
Even though he is the son of satin, if is a lovably kind character who is willing to put others before him. We can learn a thing or two from him.
Rin has such an amazing personality. I say this as a viewer, not as a fangirl. Despite being the son of Satan, being called a demon, and hated, he is optimistic, funny, and charming. It was such fun to watch him develop through the anime and manga.
Hell yeah
Rin is my absolute favorite anime character of all time. He's funny and much like a real fifteen year old (I have quite a few Rins in my own school), but at the same time can get serious and downright heroic. He embodies strength and wanting to protect other people and it's difficult not to love the diverse characters and interesting theme of the anime itself. Rin for the win!
19 Comments
20
Yusuke Urameshi - Yu Yu Hakusho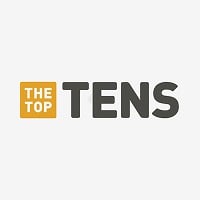 Love me some urameshi. they stay leaving him out of lists for some reason
SPIRIT GUN!
Without question Yusuke is the best anime character, he has a very short temper and isn't scared to get violent with anybody, but he makes up for it for being funny, nice, and one of the strongest fighters in anime history. - lukestheman4
Yusuke is a strong human with an S CLASS demon blood no matter how strong the opponent maybe he overcomes it with a strong win therefore no demons can stand before him
14 Comments
21
Yoko Kurama - YuYu Hakusho
best ever
Kurama is actually powerful with his brains and his foxy form.
Most intelligent character of all time. Inspiration of the nine-tails demon in naruto series and Kurapika of Hunter x hunter. Amazing different personalities from being rude to funny.
Wow having Yusuke at 20, Hiei at 21 and kurama at 24 proves that this is the best team, even though these 3 should be in the top 15 or top 10
7 Comments
22
Trunks - Dragon Ball Z/Gt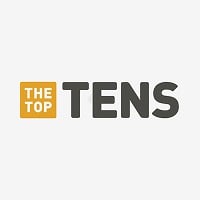 Trunks is an anime fictional character from the anime series, Dragon Ball Z, created by Akira Toriyama.
He's rubbish compared to the badass yet cute and adorable as well as powerful and strategic and talented AND formidable Goten!
Keep dreaming. Trunks is the badass between then two. He's cuter and smarter, too. Goten does nothing but follow Trunks around like a lost puppy. - SupaSaiyanSwagga
He's really handsome and in his kid form he's very cute. I like the idea of his friendship with Goten, one of my all-time cute characters! Also his voice both in his kid form and adult form is really cool! - TheSonicFanGirl
Awesome and strong and has a very important role in dbz
Future Trunks - Awesome, hot, really PERfect voice (English not Japanese) and was awesome!
GT Trunks - Wimp, spoiled, completely ruined my perspective of him
5 Comments
23
Killua Zoldyck - Hunter X Hunter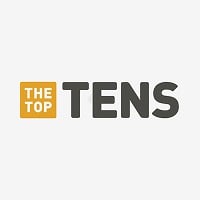 Killua is just awesome. He overcame his dark past and has reformed into a good hearted, funny and loyal hero. That said, he's still perfectly capable of flipping his 'kill-switch' and kicking the arse of anyone who dares to hurt his friends.
How is Killua lower than Kirito? - fiftythousandtoes
No matter how much time I see Killua on these kinda list, I'll vote him. Here's a reason: At 6th grade (preschool), my friends are always talking about animes, at the time I don't know why they love it so much. I already read mangas, but at the time I don't watch anime. Then, one day at 7th grade, I bought a magazine that gives Hunter x Hunter manga as a bonus. At first, I thought "this manga is for boy, boy stuff", something like that. Then, I started reading cause it looks interesting. Then, I find it interesting, so I search and bought the other copies of the series. At some point, I find Killua so cute, I'm addicted to him so much, you won't believe me. Then I searched and found out that HxH has an anime, I have to watch it. I watched it, finished it and I LOVE it (still until now :3), and I watched other animes like Kuroshitsuji (also one of my first anime, loved it), etc. Now, I'm an anime otaku, I still read manga as well. I'm so glad I find this world, anime world, ...more
Killua is almost my favorite anime character of all time. He had such a tragic past, but overcame it and is now such a happy, funny, heartful, and beloved character. Not to mention, he is a very skilled hero! He is also very loyal and kind towards Gon and his other friends. I honestly haven't watched Hunter X Hunter yet, but I definitely will! I also love how he is protective and caring for his friends and will kill whoever hurts them. This character is very likable and is amazing!
76 Comments
24
Konno Yuuki - Sword Art Online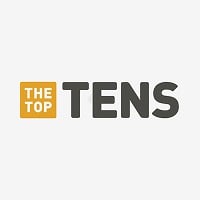 Yuuki Konno is a fictional character who appears in the Sword Art Online series of light novels by Reki Kawahara.
She never gave up, even when there seemed to be no hope she kept fighting
Most developed character in SAO. - guccigangkid69
Wow literally best girl and not to mention strongest. 18 and Erza what a joke there weak in mental and in character development I mean this is easily the best character and you put losers over this wow you really need barins that don't make you look like a person who fell of a cliff and died
So adorable and caring character she is so strong and doesn't give up easily. She is my inspiration to to my best.
11 Comments
25
Yugi / Yami - Yu-gi-oh
SO HOT!
YUGI
He is super caring, and would literally do ANYTHING to save... well... anyone! Right there with Naruto, Natsu, Eren, and so many other great characters!
The best hair ever
13 Comments
26
Vash the Stampede - Trigun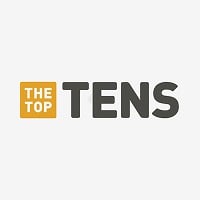 Vash the Stampede, also simply referred as Vash, is the main protagonist and the titular character of Trigun, an anime and manga series created by Yasuhiro Nightow.
Spike is probably a better character than he is, but I still like Vash. Yes, he cries a bit too much and he can be too much of a pacifist, but despite some of his annoying moments, I still like him. He is my husbando like Spike. He's funny, he can be tough and stand up to people. He is also very compassionate and sensitive. - Pinkarray
He is actually deeper than most people think him to be, also Doughnuts and Love and Peace. He is a walking contradiction
All I can say is he is the greatest character of all time
Someone who is both funny and a badass.
2 Comments
27
Roy Mustang - FullMetal Alchemist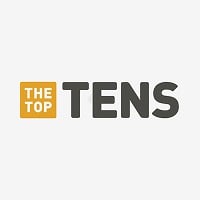 Roy Mustang is a fictional character from the Fullmetal Alchemist manga series and its adaptations created by Hiromu Arakawa.
Have you seen this guy? The flame alchemist was amazing! Watch Fullmetal Alchemist: Brotherhood and witness the savagery that was his fight against Lust and later, Envy. A strong, but intelligent and sometimes funny character as well. Loved Mustang
Why is Roy not in the top 10 already? He has so much development and amazing moments where he's funny and very serious! - TheDarkOne_221b
He's too low, should be at least top 10, he's so badass!
Flame alchemist, Roy ' Mustang. He may not look like much but he's just as badass as those on top the list. Without him the elric brothers would've failed to reach their goal not to mention, this guy totally kicks ass.
12 Comments
28
Kurapika - Hunter X Hunter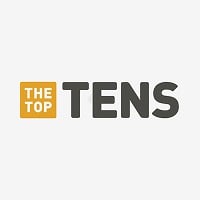 Kurapika should be higher than this, the guy is awesome, super smart, and risking his life just to perish the spiders and I respect him for that
This anime brought such amazing side characters I've never seen done so well in other anime. Kurapika story of revenge gets my blood pumping and can't help root for him. He starts from a nice determined boy into a vengeful man. He knows being soft hearted won't let him achieve his goals and I admire him for that.
Kurapika is an extremely well written character, who despite being an avenger, is kind at heart and hates unnecessary killing. He is badass and has a brilliant mind. He has a dark past, but hasn't become unreasonable because of it (Unlike some Uchiha Sasuke...)
I like his intelligence and strategic skills mixed with sarcasm and an overall kind heart. Usually the smart badass characters aren't sweet and caring, so this was positively unique. I also love how he started off as just a weak quick-witted teenager and became an incredibly strong force to reckon with with great character development. I love watching characters grow, and Kurapika is no exception. His backstory with Pairo and the Phantom Troupe was very well done and utterly heartbreaking. His voice actress in the 2011 remake is great with emotion, and I capture his character so well that I laugh and cry with him. He's absolutely my favorite character in anime.
16 Comments
29
Armin Arlert - Attack On Titan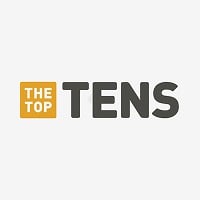 Armin Arlert is a fictional character in the manga and anime series Attack on Titan, also known as Shingeki no Kyojin in Japanese, created by Hajime Isayama. He accompanies the Protagonist Eren Jaeger. He is mostly known for his smart and quick witted mind. His notable feature is wanting to explore ...read more.
I love him so much.
Armin Arlert may be seen as a weakling, but in fact, he is stronger than you all think.

Have you ever heard of the quotation that sometimes, strength has to bow to wisdom?

That's what it means.

It may not be seen directly, buf Armin doesn't know that his strategies and plans saved many lives. If not for his little hesitation to pull the trigger, Jean would've died in the manga. If not for him calling up Hannes, Eren and Mikasa would be eaten along with their mom. If not for his theory on Annie as the Titan, many lives will be taken away by the Female Titan. If not for his manipulation on Berthtoldt, their mission would've failed and Eren would still be kidnapped. If not for his quick thinking and strategical mind, the squads wouldn't be able to refill their gas and kill the remaining Titans.

Basically, he was always the boy behind the operation.

His personality is also highly relatable. He's nice, sweet, friendly and caring, but there is something ...more
Armin is an amazing character who deserves to be a bit higher. He may think lowly of himself, but he managed to snap Eren back to his senses once. Armin is also very smart and can probably get perfect scores if you gave him a test!
Armin is strong in both mind and strength. At first he might not seem like the most durable person, but throughout the series, he shows great acts of courage and determination, putting lots of things on the line for his friends, Mikasa and Eren. He even risks his life for Eren! If facing a huge bunch of government trained 'assassins' isn't enough to be awesome, I don't know what is. Like Eren and Mikasa, Armin is surely a character I'll never forget!
20 Comments
30
Guts - Berserk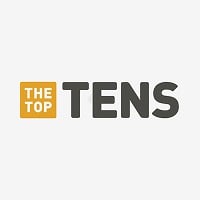 Man literally too angry too die.
"If you ever see God, tell him to go to hell! " -Guts

"Humans are weak... But we want to live... Even if we're wounded... Or tortured... We feel the pain..." -Guts
This man is literally the embodiment of wrath, Lets not forget that he cut his own arm off (with a broken sword) to save his friend
"If you're always worried about crushing the ants beneath you... you won't be able to walk." -Guts He's a badass killing machine, yet he still says things like a philosopher.
8 Comments
31
Yato - Noragami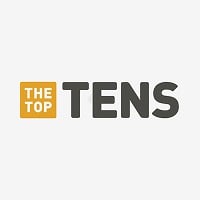 IF HE WAS A REAL GOD, I WOULD DEVOTE MY LIFE FOR HIM
Yato's mischievous personality just makes him a very likeable character. He is also extremely relatable since he hides the fact that he is very caring under a mask of mischievousness.
Yato needs to be higher. Like really badly.
Who doesn't love the Delivery God of Calamity?
36 Comments
32
Saber - Fate/Stay Night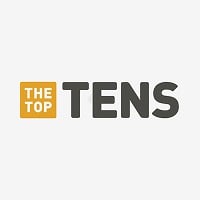 Saber is a fictional character from the Japanese visual novel and anime series Fate/stay night by Type-Moon and its prequel, Fate/Zero, by Type-Moon and nitroplus. She is the the Saber-class Servant of Kiritsugu Emiya during the Fourth Holy Grail War in Fate/Zero and the Saber-class Servant of Shirou ...read more.
Strong girls rule. Girls are very strong. They suffer menses, menses cramps, pregnancy pain and operation and sex pain and they still fight and Rock the world. Boys have no such problems.
My favourite in Fate. She's beautiful, kind yet a total badass. She's the most powerful servant ever, the most loyal person in the world, and deserving of the title 'King of the Knights'. - Goku02
Saber is strong, steadfast, and honorable...She is one of the strongest female anime characters
Saber deserves more love, she's awesome
3 Comments
33
Roronoa Zoro - One Piece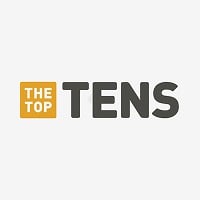 Roronoa Zoro, nicknamed "Pirate Hunter" Zoro, is a fictional character in the One Piece franchise created by Eiichiro Oda.
He is just. AMAZING. I'm not only talking about skill. He acts like an idiot, but when he gets serious, you can tell he knows what the hell he's talking about. He is funny and silly to those he holds dear, and treats everyone of any gender, race, or species, the same. Not only that, but his devotion to his captain is one you don't see from any other member of the crew. Even though (I believe) he is just as strong as Luffy, the level of respect he has for him, alongside the level of respect he has for anyone who deserves it, is an extremely appealing characteristic that makes Roronoa Zoro incomparable to any other character around.
So far down? Disappointed at people. - Dragonsuper619
Best anime character
He's badass, as anyone can tell.
He's incredibly strong.
He doesn't even use a Devil Fruit.
He has a scar over his eye just to add to his badassery, if that's a word. If it isn't Zoro made it one.
57 Comments
34
Rintarou Okabe - Steins;Gate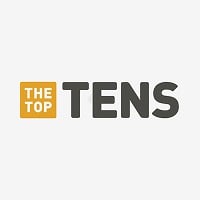 This anime was filled with emotion, and he contributed greatly
Love him so much - he's brilliant - Randomanimeness
A mad scientist who it enjoyable by constantly making quirky jokes while maintaining a amusing facade of madness. Not only are the surface characteristics enjoyable and amusing, his motives are relatable and thoroughly thought out. The depth of his characterization and the amount of personal development he undergoes though the series easily put him on my top ten list high rankers.
Hey have u ever seen the anime! he is the best!
8 Comments
35
Saitama - One Punch Man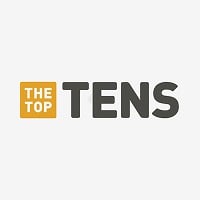 Saitama is the main protagonist of the webcomic and anime series One Punch Man, who could easily destroy a continent with one punch. He is bored with his extreme power. He is registered with the Heroes Association as a C-Class Superhero and is tasked to defend Z-City against Mysterious Beings.
More like one look man - eyeeatsniperz
He should at least be in the Top 10 - ONEPUUUUNCH
Saitama may not be the strongest anime character, but the comedy makes the 30 second fights with fragile enemies not boring. Then there's Boros who gave Saitama a run for his money once. can't wait until Season 2. Maybe even in Season 3 some villain could stalemate Saitama which would be pretty cool.
Why isn't he #1?
27 Comments
36
Mikasa Ackerman - Attack on Titan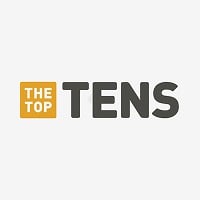 Mikasa Ackerman is a fictional character in the manga and anime series Attack on Titan, also known as Shingeki no Kyojin in Japanese, created by Hajime Isayama. She accompanies the main protagonist Eren Jaeger. Her most notable feature is the red scarf that she wears. She is one of the most strongest ...read more.
She is the best and is a badass and cute and can take down mostly everyone that above her on the list. she deserves top 5
35? Seriously? Mikasa deserves to be in top 10 somehow, she is kind, beautiful, sweet and a total badass,what more do you need? - Crystalsnow
Mikasa is cool, badass, and totally great!
38th really? Mikasa is one of the most badass females in anime. She could destroy characters like Yuuki Asuna, Eren Jaeger, Gasai Yuno, and a bunch others. She would definitely hold her own against other badasses such as Levi Ackerman, Naruto, Edward Elric, and Kirito. She deserves top 5
I know you think Mikasa is some badass female but no. I agree, she's amazing but she can't stand up against Naruto as you stated in your comment. In fact, she can't defeat a lot of the characters you've listed. Try to be more realistic next time. - Hanah_Ant
24 Comments
37
Izuku Midoriya - My Hero Academia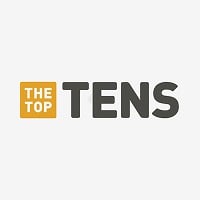 Izuku Midoriya is the spitting image of a true hero as interesting protagonist. He feels inferior to those around him because he was apart of a minority. He had overcome so many obstacles. I aspire to be like Midoriya.
I was looking and looking and saw "Izuku" And I screamed and my dogs barked lol this should be higher...!
Izuku Midoriya: the fanboy cinnamon roll of the anime world. He's hard-working, stubborn, caring, and dorky. what more could you ask for
Deku should be in top ten he is kind, lovable, determined and he never gives up on his dreams and is willing to risk he's own life to save others.
18 Comments
38
Hiei - Yu Yu Hakusho
"Like they said in the dark tournament. "Short things do come in kick ass packages. "
Yes Hiei should be higher on the list, almost no one is faster than him with a sword
Yusuke at 20 and Hiei at 21? These two dudes deserve to be in the top 10. Both badasses in their own way
Let us all pray to our Edge Lord. May he move fast and be short proudly. May he rebel against society, while being on Earth of his own will. Try to Destroy us all but give up once it gets tough. Amen
8 Comments
39
Death the Kid - Soul Eater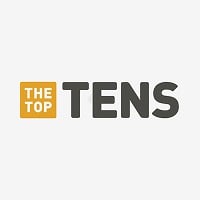 #SoulEater4Life
Death the kid is by far my favorite character in an anime! His compulsions are hilarious, such as his love of symmetry and his calm yet serious demeanor makes him seem like a total boss. CAUSE HE IS!
best boi
YES - Amaimon
36 Comments
40
Sebastian Michaelis - Black Butler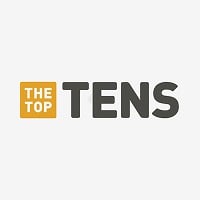 Very cool, cunning, (can't actually describe him using words) He deserves to be higher than this
Best Demon ever! He should be at least a little higher
He should be 1
So needs be higher - Randomanimeness
56 Comments
41
Bardock - Dragon Ball Z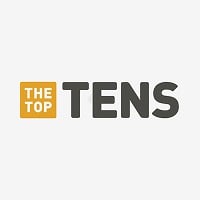 Bardock is an anime fictional character from the anime series, Dragon Ball Z, created by Akira Toriyama.
He should be higher. Though getting little screentime, he showed great determination and will, making him far better than most of the characters in DBZ. - TheDarkOne_221b
He proves how badass he is when he attempts to kill Frieza even though he does lose. I love this guy.
42
Gilgamesh - Fate/Stay Night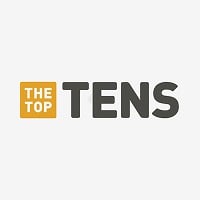 Gilgamesh is a fictional character from the Japanese visual novel and anime series Fate/stay night by Type-Moon. He is the Archer-class servant of Tokiomi Tohsaka and a secondary antagonist during the Fourth Holy Grail War in Fate/Zero. He reprises his role as a secondary antagonist during the Fifth ...read more.
First of all, if Izaya Orihara was on the list, why wasn't Gilgamesh on this list to begin with? He's an amazing villain! He is a badass narcissist taking the title of the King of Heroes above all heroes even though he isn't one himself! He was really prominent in the Unlimited Blade Works route and this guy is so strong that he won't take you seriously unless you can hold him off long enough! Hey, at least I'm not adding Jiemma from Fairy Tail! That guy sucks, but this Heroic Spirit rules! - ModernSpongeBobSucks
If you haven't seen Gilgamesh's interesting character and personality yet, you HAVE to watch Fate/Zero and Fate/stay night: Unlimited Blade Works. He's a very awesome arrogant villain who deserves a lot of praise as an antagonist like Frieza and Cell from Dragon Ball Z. - ModernSpongeBobSucks
Ok, I kinda hate this guy because you know he's like evil and messed up in the head (he tried to summon the grail for himself twice, also he killed ilya) plus he looks like a total with his hair down and those gay ass clothes. But of course gotta respect the fact that he is indeed the king of heroes, the first hero and the king of uruk (king of assh oles). He may have had all the phantasms in his treasury but still shiro actually beats this guys ass he cut his hand! And also Saber dismembered this guy like twice in shiro's grail war and kiritsugus grail war. So yeah... that's about it... that's it I'm done
But he's still a good character, am I right? Come on, I know he's evil and all, but he's supposed to be a villain, you know. An awesome villain in my opinion. - ModernSpongeBobSucks
43
Sanji - One Piece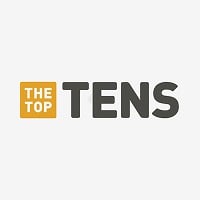 Vinsmoke Sanji, most commonly known by his moniker "Black Leg" Sanji, is a fictional character in the One Piece franchise created by Eiichiro Oda. He is the cook of the Straw Hat Pirates, as well as the former sous chef of the Baratie. He is also the third son of the Vinsmoke Family, thus making him ...read more.
Sanji is a whole package, needs to be higher
Hot? Yes
Smart? Yes
Strong? Yes
Kind? Yes
Gentle? Yes
Cool? Yes
Badass? Yes
Handsome? Yes
Loyal? Yes - smill
He is what makes OP the best anime.
Just love his character
Sanji definitely deserves to be higher, but I already noticed that what the latest development in the manga, he gets higher and higher on every list. He is number 175 as I'm writing this. Probably higher by the time most of you will read this...
9 Comments
44
Gaara - Naruto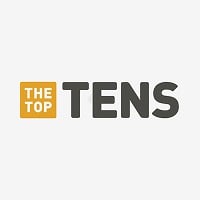 Gaara is a fictional character in the Naruto manga and anime series created by Masashi Kishimoto. He is the jinchuuriki of the one-tailed shukaku and can control sand that is stored in his gourd.
I LOVE GAARA! He is my second favorite in naruto. Kakashi is my first, but I love gaara so much. His story is so sad, I love it when the bad guys turn good
Best naruto character. you can't change my mind
SECOND PLACE! HE SHOULD BE IN SECOND PLACE! - eyeeatsniperz
The only vibe I ever got from this guy was "Wow, this guy is scary." but I eventually came to realize that Gaara is one of those badass characters who go through those kind of transformations. - UltraSaiyan419
27 Comments
45
Asuna - Sword Art Online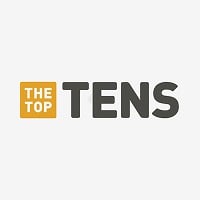 Asuna is the best
Oh shut up haters! Asuna is one of my favorite female SAO characters from Sword Art Online. She shows both sides of women as being strong and independent and kind and sensitive. If you don't like her, vote for someone else instead! Thank you! - ModernSpongeBobSucks
Although Mikasa may beat Asuna in badassery, Asuna actually shows personality in the show. Not only does she care for Kirito, but also to Yui, Kirito's friends, and most importantly, Yuuki Konno. Asuna can be happy, sad, angry, and have her own personality of her own. May not have as much muscle power as Mikasa, but Asuna definitely is prevalent in personality. It was so touching how she interacted with Yuuki from the beginning to the end of the Mother's Rosario arc. Asuna definitely deserves the love for not just her love for her friends, Kirito, Yui, and Yuuki, but the struggles she faces and how she manages to still live on despite how hard they are.
No, put her off the list! I absolutely hate her - Crystalsnow
16 Comments
46
Bulma - Dragon Ball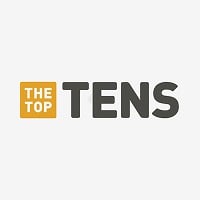 Bulma is a fictional character in the Dragon Ball manga series created by Akira Toriyama. Bulma is the most significant female character in the series.
Bulma is one of the most important DBZ characters, right below Vegeta and Goku. Dragonball series are made for guys so the female characters don't get equal treatment as the dudes do but Bulma gets treated the best out of all of them (even more than some of even the male characters) because she's the brain of the show. She's the beautiful genius that the heros can count on, the supportive wife Vegeta can depend on, and loving mom of Trunks.
This character was my dad's childhood crush
Bulma is a very original character and she is propably one of the first female anime characters she is also very rich and has big boobs
Deserves higher and where is Android 18
1 Comment
47
Homura Akemi - Puella Magi Madoka Magica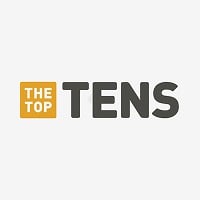 Homura Akemi is a fictional character from the 2011 anime series Puella Magi Madoka Magica and its related media.
She's my second favorite character in the series (#1 goes to Sayaka) she's a very complex character, and even though her actions in Rebellion were questionable, she does everything she does for Madoka's happiness. I love it!
Definitely deserves higher than 48
Homura Akemi should get a way more higher place than 54 if you know what I mean she should of got under Naruto he is so like never give up it helps me to never ever give up she I learn from her to protect your friend no matter if pain gets you
Homura is more than just your average emo magical girl. Not only is she one of the most badass and interesting characters from Puella Magi Madoka Magica, but her whole backstory and relationship with Madoka truly surprised me and proved to be quite a well-written plot twist and the most shocking one out of all them in the entire anime series. Homura is a brilliantly well-done character. I always felt like she was more of the main protagonist of the anime series rather than Madoka. - ModernSpongeBobSucks
5 Comments
48
Android 18 - Dragon Ball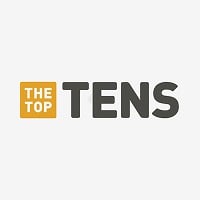 She is a boss. She is the strongest female character in anime history. People think of her as just a cyborg, but she was once human, and is the very best anime character. She is blonde, beautiful, sexy, strong, awesome, and THE BEST ANIME CHARACTER EVER.
Such a badass! I bet she will kick asses of most of the anime girls, except erza and vados - Crystalsnow
She should be higher on the list she is a badass
She can beat everyone on this list. She can kick Sebastian's ass. She can kill grey full buster
49
Ken Kaneki - Tokyo Ghoul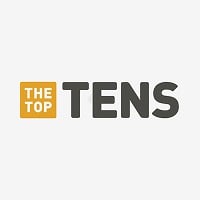 Kaneki is my favorite anime character if all time he should be number one in my opinion L is actually garbage and his anime doesn't even make sense...no one has a real connection to kaneki and that's why he's misunderstood but I do
How isn't he at the top? He is absolutely badass and undergoes so many changes and ordeals that makes us feel for him. I really love this guy. - Eleanora
HAIL THE ONE EYED KING
Without a doubt my favorite anime character of all time. And I have seen many animes. I'll just assume the ONLY reason he is not number one on this list is because it's slightly newer and people may not have seen it yet!
44 Comments
50
Sōsuke Aizen - Bleach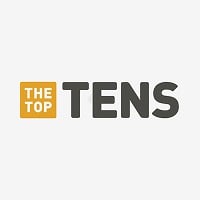 Aizen is the coolest I mean come on, the guy has plans for his plans, he is invincible and his smirk on his face tells you how smart and evil he is
Managed to stay an awesome villain for 170 or so episodes. Which is crazy.
Aizen at no 80... Screw this list... He shiuld be at the top 5
Best of the best.
Great antagonist
Cool and cunning
Insanely strong
Extremely sexy
Got the royalty in his blood
Kept the series on the top and threw downhill after leaving.
Had a dark past... So he deserves to be bleach's greatest character. So evryone vote for aizeb.
PSearch List
Related Lists

Most Annoying Anime / Manga Characters

Strongest Anime Characters of All Time

Best Characters In the Anime Fairy Tail

Top Ten Most Beautiful Female Anime Characters

Hottest Female Anime Characters of All Time
List Stats
32,000 votes
972 listings
10 years, 314 days old

Top Remixes (216)

1. Himura Kenshin - Rurouni Kenshin
2. Simon - Gurren Lagann
3. Yoko Kurama - YuYu Hakusho

Tylo9001

1. Izaya Orihara - Durarara!!
2. Tatsuma Hiyuu - Tokyo Majin
3. Saber - Fate/Stay Night

cardbeybrawl777

1. Yato - Noragami
2. Konno Yuuki - Sword Art Online
3. Rin Okumura - Blue Exorcist

OtakuYato
View All 216
Error Reporting
See a factual error in these listings? Report it
here
.