Top Ten Anime Characters
The Contenders: Page 13
241 Nefeltari Vivi - One Piece
242
Majin Buu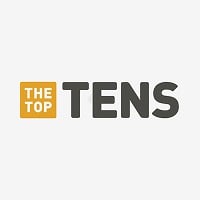 ...read more.
243
Iroh - Avatar: The Last Airbender
He is the only one we love to win over a 'Hetalia' Character, Unfortunately We don't like THAT much. We just like his powers. Some of our critiques have a MAJOR crush on him.
Wisest, character of all anime. I wish I had an uncle llike him.
244 Ban Midou - Get Backers
245 Senji Kiyomasa - Deadman Wonderland
246
Zarbon - Dragon Ball Z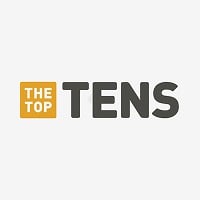 Zarbon is an amazing villain because he had the best fight scene against Vegeta, ruthlessly pummeling him. He also was the Commander General of Frieza's entire army and slaughtered many under his command before meeting a grisly end himself. He has the ability to transform into a reptilian beast and uses his beauty as a clever camouflage for his demonic form. Zarbon is the beauty and the beast personified in one excellent villain and is a very successful plot device for Vegeta's story.
Zarbon has an excellent persona and villainous attitude. He's also got a great design and he's a morally complex character overall when it comes to both his elegant form and his monstrous deadly form. Aside from the fact that he serves Frieza with utmost loyalty, he's also one of the most brutal tacticians and military commanders in the entire universe.
Zarbon was the one member of Frieza's forces who had the most accomplishments and major role and deserves way more credit for toppling Vegeta and suggesting the eradication of the Saiyan race as well as maintaining a level-headed and calm demeanor all the while.
It's great how Zarbon suggested and set up the Saiyan planet to get wiped out by his Master Frieza and continued to serve loyally until the brutal end.
V 1 Comment
247
Asuka Langley Soryu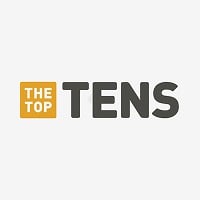 very attractive, sexy, cute and confident girl that fights for her beliefs. she is attracted to shinji ikari and she even kisses him in ep 15 but denies it - ronluna
She is half german and half japanese with great knowledge about technique.
248
Grell Sutcliff - Kuroshitsuji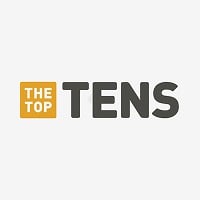 Sometimes Black Butler can be quite stoic/depressing/serious, but when Grell shows up in the episode, he just ends up lighting the whole mood and making the situation funny. Plus, he has a awesome death scythe!
I like how I've seen grell twice on this list
Such a charming character
He's perverted yet very funny
He has a huge crush on Sebastian as well
He is a grim reaper and his death sythe is a chainsaw
He loves the color red and loves death as well
I can't belive he is in 123, how is that possible?!
V 1 Comment
249
Toshiro Hitsugaya - Bleach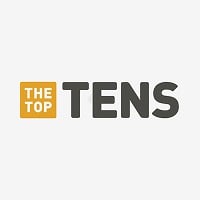 Best character ever he is smart and powerful and has an amazing personality
Toshiro should be higher up the list! #66 is way to low a level for one of the best bleach characters!
Why hitsugaya is 72 he deserve a good number like 15 he is from the best captains
Well I wouldn't call him the best character, he sure is a cutie!
V 3 Comments
251
Rock Lee - Naruto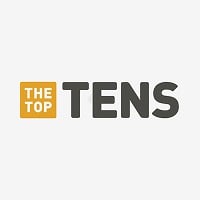 Maybe not the best.. But definitely needs a mention. He fought his way to the top just by hardwork and determination which makes him according to me one of the best in the series
Rock Lee is one of the coolest characters of all time, and basically the whole reason I watch Naruto
I disagree. I like him more than L and Light... And any other anime character
He should be in the top 10 anime characters! Lee is really incredible,he is a top ranked ninja without knowing nin jutsu.RocK Lee is a very popular in Google images
252
Envy - Fullmetal Alchemist
Don't look down on envy, you worms
The Palm tree always wins lmao
I think Envy is a guy because according to Villains Wiki, Envy is called a "he", and he looks like a guy.
253 Matt - Death Note
254
Meruem - Hunter x Hunter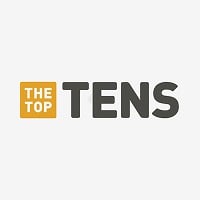 In what world is Kirito in the top 15 but Meruem isn't even in the top 250 - izayaorihara
Why is he so low?
Meruem should honestly be at #1.
L from Death Note was my favorite anime character for 3 years until I watched Hunter x Hunter.
The only reason he's so low, is Hunter x Hunter isn't as popular as it should be, AND you have to watch almost all of Hunter x Hunter before he even shows up.
255
Alois Trancy - Black Butler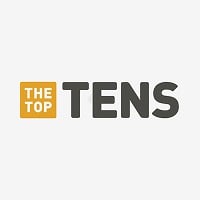 Not my #1 but still is my favorite little psychopath.
Just how much more perfect can you get?
How is he 207? He is for sure (sorry Ciel) the funniest character in the show, who doesn't love smexy bipolar, crazy psychopaths? Although Ciel is for sure the best anime/manga character ever, that doesn't mean Alois should be 207.
Oh my god he's so beautiful ily alois - nao
V 6 Comments
256
Ranma Saotome - Ranma 1/2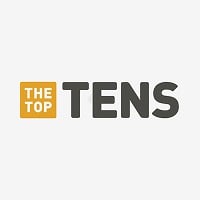 He is aewsome
257 Clare - Claymore
258
Ryuko Matoi - Kill La Kill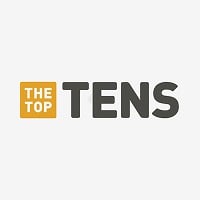 Why no number 1? Just look at her! She looks like a stripper! A quote from the show "You were all badass and dressed up like a hooker! "
I actually really like her.
She's so badass
so coool
V 2 Comments
259
Satsuki Kiryuin - Kill la Kill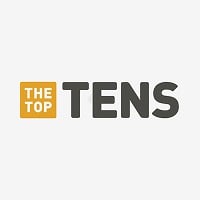 MOMMY WITH NICE EYEBROWS
573?! THIS IS A DISGRACE.

SATSUKI KIRYUIN IS THE BEST CHARACTER IN ALL OF ANIME AS A MEDIUM.

FEAR IS FREEDOM. CONTRADICTION IS TRUTH, THOSE ARE THE FACTS OF THIS WORLD.

AND YOU WILL ALL BOW DOWN TO THE GREAT SATSUKI KIRUIN, YOU PGS IN HUMAN CLOTHING! - Lollipopz
260
Yuki Kuran - Vampire Knight
She is the star of the animation. Gives the action, romance and etc.

PSearch List
Recommended Lists
Related Lists

Strongest Anime Characters of All Time

Top Ten Anime/Manga Characters

Most Annoying Anime / Manga Characters

Best Characters In the Anime Fairy Tail

Strongest Female Anime/Manga Characters
List Stats
22,000 votes
806 listings
8 years, 346 days old

Top Remixes (177)

1. Himura Kenshin - Rurouni Kenshin
2. Simon - Gurren Lagann
3. Yoko Kurama - YuYu Hakusho

Tylo9001

1. Izaya Orihara - Durarara!!
2. Tatsuma Hiyuu - Tokyo Majin
3. Saber - Fate/Stay Night

cardbeybrawl777

1. Levi Ackerman - Attack on Titan
2. L - Death Note
3. Eren Jaeger - Attack On Titan

Liampro7
View All 177
Posts
Error Reporting
See a factual error in these listings? Report it
here
.