Top Ten Nintendo Characters
preachinpreach
The Top Ten
1
Link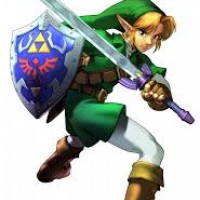 Link refers to several different incarnations of the same protagonist of Nintendo's The Legend of Zelda series.
Okay so link is better than mario in several ways one is that unlike mario or any of the Nintendo characters link actually ages in the gaming franchise.

Well not exactly aging but there are different aged links with there own set of games. You can't honestly say you like seeing the same middle aged plumber for the last almost 30 years. Also who would you prefer playing as
A sort of elf soldier with a pure motive to go through various dungeons and forest etc. Or a plumber who for some reason not only saves a princess through the same platform but also who knows why go kart races plays several crazy sports and all this other crazy stuff with annoying characters. Speaking of characters of the legend of zelda are unlike mario fun to interact with-ish throughout the games. Mario birdo a I don't even know, characters that have racial stereotypes and stupid morons like waluigi wario etc.
Whoa whoa, slow down there. If you seen Yoshi's island, in theory, baby Mario IS the present day Mario. - Nick-brick8
Link deserves the top spot. I honestly expected mario to make the top because he's more popular but character's like Link and Samus are better and deeper
Link my top favorite character legend of zelda is a good game and he my favorite to use in smash bros - trains45
Can travel through time, destroy the moon, defeat darkness itself,
(about 32 times)
178 Comments
2
Mario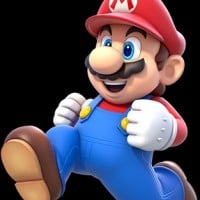 Mario is the main character in the Mario Bros. Franchise, who was created by the creative director and video game designer at Nintendo of Japan, Shigeru Miyamoto. Mario has appeared in almost every Mario Game, including spinoff series, as a playable character, with few exceptions including New Super ...read more.
Mario deserves it. Even if he's overrated, he is an Italian developed by Japanese who speaks English and looks like a Mexican. That's a lot of world heritage. He has been in games since 1981 and has had amazing titles like Super Mario Bros. 3, Super Mario World, Super Mario Land, Super Mario 64, Super Mario Galaxy, and Super Mario Sunshine. WOW. In addition to that he's a fighter, golfer, partyer, doctor, and construction worker. Also, Mario was Nintendo's first recognizable video game character and is the most famous, popular, and well known video game character of all time. Mario's main color is red, and that's color better than green. Link's game are harder and more unique, but Mario stops at nothing to save Peach. He traversed the Mushroom Kingdom in Super Mario Bros., went through 15 worlds like volcanoes, the sky, deeserts, mountains, and even a snowy land to save her, and went across the entire galaxy and several different planets to save Peach and the galaxy. HE'S THE BEST! ...more - bubbles1111
Mario is Underrated, Don't believe me? Find some Defences for the Mario is Mental Theory and for Luigi - ToadF1
He may be overrated, but he is the first Nintendo character ever existed so is Donkey Kong, and Pauline. That is the time when Nintendo got popular for the first time. I think Mario might be underrated because Luigi got more attention. I'm not saying Luigi's a bad character though, they're both great characters!
Yeah we know that Link has a more challenging gameplay with a deep storyline which changes but the gameplay is pretty much the same throughout (adventure, fighting)

At least Mario has a variety of games (NOT JUST SAVING THE PRINCESS) For example RPG in paper Mario, Racing in Mario Kart, Sports in Mario tennis, Golf, Baseball, Strikers, Sportsmix, Partying in Mario Party, Platforming in Galaxy and Sunshine
While most people generally push Mario to the corner and write him off as a "vanilla protagonist" or a "Jack of all trades character", I believe Mario is actually quite special. Constantly demonstrating feats of Super human strength and acrobatic prowess, Mario is the ideal platforming character and quite the brawler on top of that. What he lacks in speed he makes up for in strength, being capable of picking up a ENTIRE CASTLE or swinging Bowser around by his tail.

Not to mention Mario's sheer level of determination and bravery is something to be admired, Mario has traveled all across the globe and beyond to save Princess Peach from the clutches of the evil king Bowser... on a near weekly bases. This man has guts too, he's brave to enter Bowser's Dark Matter Plant despite the high risk of being DISINTEGRATED BY DARK MATTER. (If Mario does fall into the dark matter, the death animation is the stuff of nightmares... yet he is still willing to enter the plant ...more - NintendoFan364
182 Comments
3
Kirby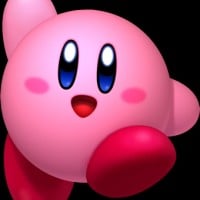 Kirby is a fictional character and the protagonist of the Kirby series of video games owned by Nintendo and HAL Laboratory. His first game was created in 1992, and the pink puffball has made his way into the hearts of fans of all ages.
By far, one of the cutest video game characters I've ever laid my eyes on. Not to mention how metal he is- to just swallow his enemies whole and turn them into projectiles.
He deserves on the list for his overpower...and his friendly personality and cute appearance!
He may be just a little pink blob with feet and a face, but he's a force to be reckoned with. He EATS HIS ENEMIES. WHOLE. HE SUCKS THEM IN AND SWALLOWS THEM AND ABSORBS THEIR ABILITIES. You have to respect that.
So cute!
132 Comments
4
Yoshi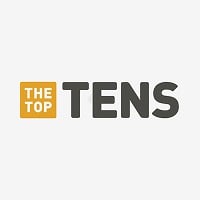 Yoshi, once romanized as Yossy, is a fictional anthropomorphic dinosaur who appears in video games published by Nintendo. He is most known for his appearances in the Yoshi and Mario franchises.
Yoshi is my personal favorite when it comes to Nintendo characters. Even though he is often overshadowed by Mario in many Mario games, he could clearly beat Mario in a fight? Think about it, have you ever seen Yoshi die in NSMBW, NSMBU, or for that matter, any game with Mario and Luigi as the main protagonists? Sure, he can fall, making him out of the level, or go into lava, or run off Mario's back when Mario would normally get hit by an enemy when Mario is riding him, but you never hear him falling to his death like you hear Mario, plus the fact that he can fly, and when he falls into lava, he doesn't seem like he is in pain at all, unlike if Mario even touches lava once. It seems like Yoshi is simply tired being Mario's insignificant helper only to get forgotten, and he just wants to go in the lava or fall to get away from Mario, while not even taking a single scratch. Also, did I mention that his boots are able to let him stand on spikes without getting hurt, and they seem to be ...more
Yoshi is a cool character I use him in mario kart sometimes - trains45
Yoshi's great. He's helpful, quite powerful and a bit cute - ZombieRush
The best He s the best there will ever be
78 Comments
5
Samus Aran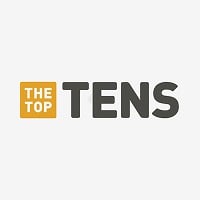 Samus Aran is the protagonist of the Metroid science fiction action-adventure game series by Nintendo.
Some of the best games ever made in her series
Samus should go more higher because her games are at the level of Link and Mario and she have one of the greatest stories of all the Nintendo characters. Come on she at least have to be at top 3!
Super awesome character that kicks butt. It doesn't matter what the situation is, she will probably defeat anyone
One of the first Woman Protagonists ever made for a video game, has a deep background with her rival, and probably one the strongest characters in the nintendo universe with a few u and down games. Her games even created their own genre of video games with "Castlevania": "Metrovania"
57 Comments
6
Luigi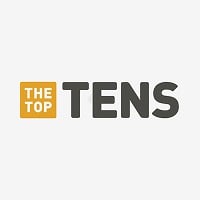 Luigi is a fictional character featured in video games and related media released by Nintendo. Created by prominent game designer Shigeru Miyamoto, Luigi is portrayed as the slightly younger but taller fraternal twin brother of Nintendo's mascot Mario, and appears in many games throughout the Mario ...read more.
He is amazing
Who? I only know green Mario - ZSC1323
Luigi is sooo much better than all then all the smash brothers
I love green!
58 Comments
7
Donkey Kong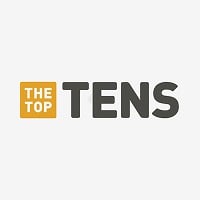 Donkey Kong is an arcade game released by Nintendo in 1981. It is an early example of the platform game genre, as the gameplay focuses on maneuvering the main character across a series of platforms while dodging and jumping over obstacles.
Donkey kong rocks(unlike Kirby)
Banana Slamma!
Consistently cool with awesome abilities and who doesn't like kicking butt as a gorilla with a tie?
He sure stars in some pretty cool games like Donkey kong country, Donkey Kong Jungle Beat, and Donkey Kong counrty returns. Not to mention he can be pretty funny - Spongehouse
25 Comments
8
Fox McCloud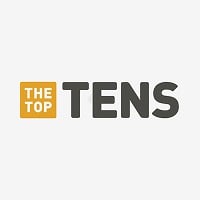 Fox McCLoud is an anthropomorphic fox who first appeared in Star Fox for the Super NES in 1993, the son of James McCloud who perished during a mission and the leader of the new Star Fox team along with Peppy Hare former member of the original Star Fox team, Falco Lombardi and Slippy Toad as they the ...read more.
Best character ever but how come Andross is not on the list!
He's my Smash Bros Main and I Love the games he's in.
This fox is the coolest fox to ever exist - Spongehouse
Fox has always been one of my favorite characters, and he has kicked ass for a long time and he kinda reminds me of Luke Skywalker. Plus he's a fox from space that can fly a space ship
23 Comments
9
Pikachu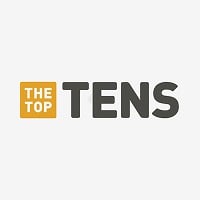 Pikachu are a species of Pokémon, fictional creatures that appear in an assortment of video games, animated television shows and movies, trading card games, and comic books licensed by The Pokémon Company, a Japanese corporation.
Pikachu is the best Nintendo character
Should've been in 2nd or 4th, he's a good boy. - starryrcad
My first game was pokemon
Number 1
42 Comments
10
Princess Zelda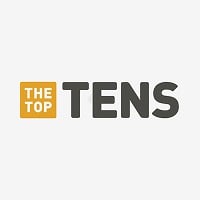 Princess Zelda is a fictional character in Nintendo's The Legend of Zelda video game series, created by Shigeru Miyamoto and introduced in its original entry in 1986.
Zelda is really strong and you don't want to mess with her. Unlike peach, Zelda is tricky and has fire, arrows, mind powers, love spells, teleport, light powers, and can turn into her ego, Sheik, (a ninja that is sneaky). Don't tell me Peach is stronger than that. The only reason she won death battle was cheating by using that mega strike power that Mario also has that he could've defeated Sonic with.
Way better than peach she does not just get kidnapped. She can help link in most of his battles against ganon. Unlike peach who just goes help me Mario. She is powerful as we'll she was able to help link turn ganondorf to stone in wind waker and both link and Zelda were only like 11. She is awesome defiantly best video game princess of all time
The only secondary character on this list besides Luigi! And there's a reason for that. Unlike most princesses, she's a badass. She can double as a ninja, she is smart, considerate, and cute, to be honest. She'll fend for herself, as shown in The Wand of Gamelon and Zelda's Adventure. #3 under Link and Luigi.
OVERRATED - Spongehouse
16 Comments
The Contenders
11
Captain Falcon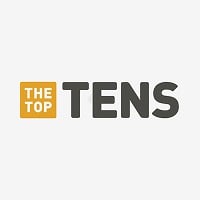 Douglas Jay Falcon, known commonly as Captain Falcon, is a playable character in the racing video game series F-Zero.
Has not had a game over a decade...! I don't know
Forget What I Said About Captain Falcon(And Other Nintendo Characters in General)
Show me ya moves
FALCON PUNCH! - Poke_Mon
17 Comments
12
Meta Knight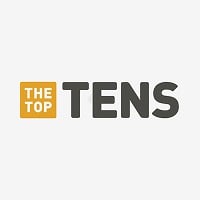 Meta Knight is a fictional character from the Kirby series of video games owned by Nintendo and HAL Laboratory. He is one of Kirby's rivals, but occasionally teams up with the pink puffball to defeat a common enemy. Meta Knight is known for his powerful slashing attacks and flight in the Super Smash ...read more.
Great character needs to be higher
Meta knight, even by the fact of being one of the most misterious characters from any nintendo game, he's also one of the coolest ones too, being like a cooler and darker version of kirby, even by the fact from not being as powerful as kirby, losing many confronts with him, but meta knight is still a character who is always seeking for great challenges, and he also have he's own aircraft called halberd and he's own crew of mercenaries, he was never really bad, but he's still the most misterious and cool character from every kirby game.
I love Meta Knight! - Katildalover93
"meta knight da bess"
21 Comments
13
Bowser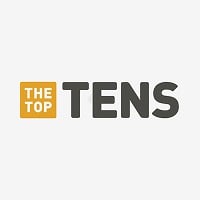 Bowser is the main antagonist of the Mario Bros. Franchise. From kidnapping Princess Peach to simply destroying a fun game between Mario and Friends in the Mario Party spinoff series, this king of the Koopas has set up a certain hatred towards himself amongst the large cast of Mario Characters. He first ...read more.
I don't understand why he is so underrateted...now real talk...without Bowser, Mario wouldn't be Mario today...Bowser is an interessant character...however, he is the evil...so he acts like bad guy for others...but I love him
Bowsette should be #1
There is already a Bowser. - Maddox121
Without Bowser, Mario games wouldn't have a castly adventure.
14
Jigglypuff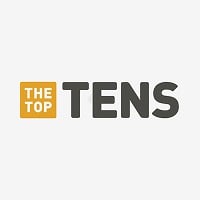 Jigglypuff, known in Japan as Purin, is a Pokémon species in Nintendo and Game Freak's Pokémon franchise.
Jigglypuff is a boy?
Ever since I got Juggled in SSBB, I stuck with her. Why do people hate her so much? She's cute, like Shy Guy, she's puffy, like Kirby, and PINK my favorite color. The only time I don't like her is in the anime, where she draws on everyone's face when they sleep.
No just no but I don't mind him but there are way better Nintendo characters than him
I don't like jigglypuff it just he is not good at all.
2 Comments
15
Pit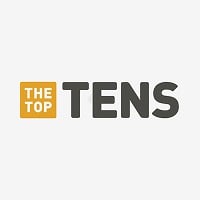 Pit is a fictional character and the protagonist of the Kid Icarus series, first appearing in Kid Icarus for the Nintendo Entertainment System in 1986 and later appearing in Kid Icarus: Of Myths and Monsters for the Game Boy in 1991.
I NEVER LEARNED HOW TO READ!
He's like, Samus, Link, and Mario combined! And he's cute and friendly like Kirby too! It's hard not to love this guy, especially with him cracking jokes and being optimistic all the time! And I agree with the former comment, he would be the best character for Link to team up with. THAT, would be a game I would buy!
Pit is a strong character. He has vast collection of weapons to beat down powerful other characters. He should even team up with Link. With their power and courage together they can beat almost anyone!
He's adorable, funny, optimistic, and a great protagonist! Kid Icarus is so underrated.
34 Comments
16
Wario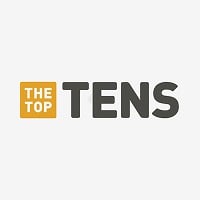 Wario is a character in Nintendo's Mario series who was originally designed as an antagonist to Mario. His motives are driven by greed and he will take the side of whoever will give him the most pay. Although he may seem like just a mean man with no heart, he does have a very tragic past.
He is very funny and fart lots. he is my smash main and he beats people up
Bruh what you doing wario #1
Wario is extremly underrated! He so deserves to be in the top ten - Spongehouse
Top 10 Greatest Wario Games

Top 1: Wario Land: Super Mario Land 3. Over 10/10 stars.

Top 2: Super Smash Bros. Brawl. 10/10 stars.

Top 3: Wario Blast! Featuring Bomberman. 9.8/10 stars.

Top 4: Virtual Boy Wario Land. 9.7/10 stars.

Top 5: Wario World. 9.4/10 stars.

Top 6: Wario Land III. 9.3/10 stars.

Top 7: Wario Land II. 9.2/10 stars.

Top 8: Wario Land: Shake It! 9.1/10 stars.

Top 9: Game & Wario. 9.0/10 stars.

Top 10: WarioWare: Smooth Moves. 8.8/10.
12 Comments
17
Toad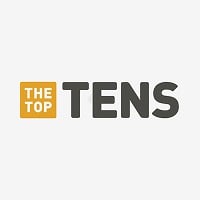 Toad, known in Japan as Kinopio, is a major character in the Mario Bros. franchise. He assists Princess Peach in the Mushroom Kingdom and will do whatever it takes to help her. He first appeared in the classic game, Super Mario Bros. after being kidnapped by Bowser and his minions. Since then he has ...read more.
Toad is cool character in mario I remember really liking toad when I was little - trains45
He is actually kind of annoying in my opinion - Spongehouse
An adorable and cute mushroom citizen that who helps heroes. He is amazingly nice as you could see him. See so helpful, full of friends who awaits him to help them too. Not because his little his weak, no. He's strong and clearly loyal to his friends. I think this the one who could be the winner that is my opinion, thank you
Toad is the BEST character ever! He needs to be playable in more games! Nintendo is dropping the ball on this!
12 Comments
18
Lucas
Great Character that's good in all Smash Bros. Games
How the eff is Lanky Kong above a 13 year old kid who has PTS? A kid who's family is dead? A kid who saw his twin suicide? Being the way he suicided? This list...
Once a poor kid who had witnessed tragedy first hand, this boy with amazing abilities easily becomes one of the most badass characters of his development company.
He had a terrible life and all you people should feel bad for him!
7 Comments
19
Ness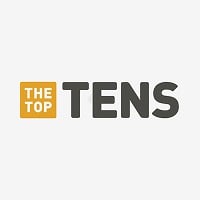 I love this series, Also Ness saved the world and you give him 19th place
I love earthbound WHEN IS MOTHER 3?
Ness is just the kind of guy I would feel safe around. Every victory makes him stronger and in the original games he has some deadly moves like paralysis. most of his moves in ssb are actually Paula's or Poo's so shouldn't they be added to this list too instead of these non-Nintendo character's?
Why is he so low?
22 Comments
20
King Bowser Koopa
Without Bowser, Mario would be nothing more than a 40 year old bachelor plumber.
Bowser is the most POWERFUL villain of all time...
I can name better by Nintendo such as a brain-eating amoeba (Metroid), a pterodactyl (Ripley), God of Underworld (Hades from Kid Icarus) and the root of evil itself: Giygas. - shawnmccaul22
How is this example of a classic villain behind his Jacko son? Come on, Bowser was the one that messed Mario all these times. Come on, TheTopTens users! Vote for an excellent representation of a good villain!
He is AWESOME! This guy needs more respect and should have a game where he beats Mario!
6 Comments
21
Waluigi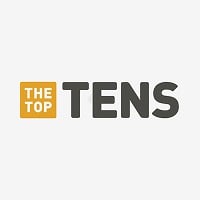 Waluigi is a lanky self-centered, brusque young lad as he is considered evil and the main rival of Luigi. Waluigi is shown causing local havoc in most games he appears in alongside his partner Wario. Waluigi is not instinctively evil or the antagonist (not counting DDR), as a matter of fact, he shows ...read more.
Waluigi is cool that be cool if nintendo added him in smash in the next dlc - trains45
Wah 4 smash - PopplioDaGamer05
NEEDS TO BE HIGHER! WAH!
wah
25 Comments
22
Mewtwo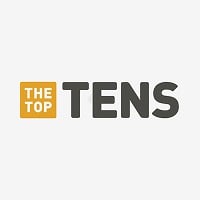 Mewtwo is a fictional creature from Nintendo and Game Freak's Pokémon media franchise. It was created by Dr. Fuji in an attempt to clone Mew.
Just furry ganondorf - Fat_Turtle_Gamez
What the duck? Mario the plumber is number 2? Yoshi is number 4? Princess peachi is number 18? What the shock is happening? Seriously why the rock Mewtwo is not in the top 10?
23
Princess Peach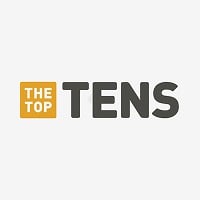 Princess Peach is a major character in the Mario Bros. Franchise. She is the lead female of the The Mario franchise. She is usually the character who needs saved in most Mario Games, but also has appeared as a playable character in the Main-Series Mario Games, including Super Mario 3D World, Super Mario ...read more.
Peach is still annoying, but not as much as her baby
Love peach!
She sucks in my opinion - Spongehouse
Princess Peach is pretty awesome! I think that she makes Princess Zelda look boring! So what I'm saying is that Peach is awesome and Zelda is lame. So everyone who doesn't like Peach can go to hell!
1 Comment
24
King Boo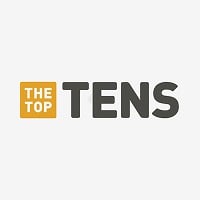 King Boo is the leader of all the Boos, and the main antagonist in both Luigi's Mansion and Luigi's Mansion: Dark Moon.
Yeah! King boo is cool! I wish he could be in supersmash - Spongehouse
King Boo Is So Cool and Scary and Cute. He Is The Best Character In The Whole Mario Series and Without Him There'll Be A No Game Of Mario. He Is The Boss Of The Lifetime and The Best Nintendo Character Of All Time
He's epic! Boos are my favorite nintendo thing!
King Boo could be voiced by will.I. am!
5 Comments
25
Bowser Jr.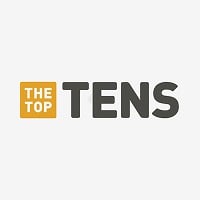 Bowser Jr., or sometimes simply Jr., is a video game character who appears in Nintendo's Mario franchise as the secondary antagonist. He is the youngest son of the series' primary antagonist, Bowser.
Dude, Bowser JR kicks butts! Your momma knows this too bro!
So cute and evil at the same time its not his fault he was told the wrong things
Bowser Jr. is the main star of SuperMarioLogan on Youtube - drakkhen91
He should defiantly be higher - Spongehouse
2 Comments
26
Mr. Game & Watch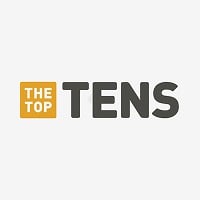 I like it. It was created in 1980. It's so old
HE KICKS AAS
They totally should make a remake - Poke_Mon
This guy is a legend. A 2-D, monochrome, bell-ringing legend. - ShuhBanggg
9 Comments
27
Little Mac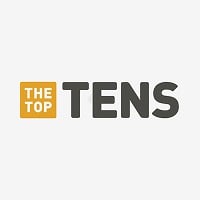 the goat
He is the best of all the games, he has taught kids to go on in their goals despite not being the biggest and strongest.
He is by far one of the best Nintendo characters of all time.
I love little mac. He's my favourite
2 Comments
28
Ash Ketchum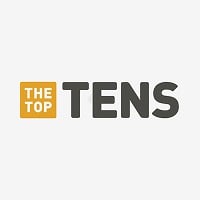 Ash Ketchum, known as Satoshi in Japan, is a fictional character in the Pokémon franchise owned by Nintendo. Ash is training to be a Pokemon Master, with his buddy Pikachu. Ash tries to stop the evil Team Rocket from stealing his Pikachu.
Best charater ever
Was amazing in the first 3/4 series of Pokemon! Plus he's much better than most of the characters listed above E. G Bowser, Bowser Jr. Birdo, Naruto and King Dedede
Come on! You all know that you loved Pokemon as a child! You clearly want them to go on the top! Ash is one of the best Ninty characters I know since he clearly shows what the true meaning of friendship is!
Uh, guys? I think Kirby has something to say about your comments.
7 Comments
29
Pauline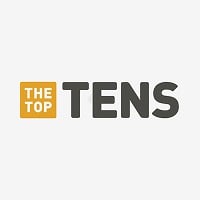 Pauline, also known as Daniella Verducci, is the original damsel-in-distress whom Mario must rescue from the eponymous ape in the original Donkey Kong.
Worst spirit ever - PopplioDaGamer05
love her
She should be a princess. Rosalina and pauline builds their kingdoms. Their dresses are not too babyish. Pauline resembles the 1900s and brings it back and she looks like Scarlet from a board game Clue
Pauline is a nice character that I think should be in more games.
3 Comments
30
Koopa Troopa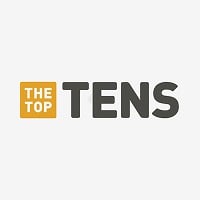 Koopa Troopas, or just simply Koopas, known in Japan as Nokonoko, are a fictional race of turtle or tortoise-like creatures from the Mario series, as well as its sister Yoshi series.
Nah, Dry Bones is better.
Koopa awesome bro
for sure
Great choice and unbelievably underrated even though he has a range of different forms appears everywhere and has a really cool design
2 Comments
31
Birdo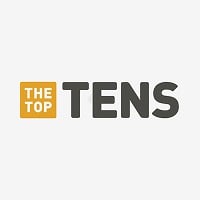 Birdo is a dinosaur that is well known for her (or his) confused Gender. It was originally stated that Birdo was a male who believed he was a female, but this was changed in later games. Birdo is commonly referred to as a girl, however, they are in a relationship with Yoshi. Birdo first appeared in ...read more.
I can see why Yoshi and Birdo date. Yoshi doesn't do anything besides hiding in a eggshell and fluttering. Unlike Birdo who actually appeared on the Super Mario Super Show as Granny Birdo's baby. Granny Birdo is weird, but Birdo tries to use a big nose to protect everyone, without Birdo, most characters would end up blind and definitely like Shy Guy. Also, Birdo helped Shy Guy and Yoshi communicate. Yoshi and Shy Guy are still mortal enemies and got friendly by Birdo.
Without Birdo, Yoshi Park would be a decrease of power especially with blind and definitely shy guys and babies, and Yoshi wouldn't be a captain or a main character and Yoshi is like the best with Birdo around.
If Yoshi's on the list, why not Birdo? Besides what's the difference other than skin color and gender?
32
King Dedede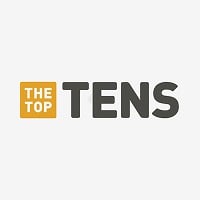 King Dedede is a fictional character and the primary antagonist of the Kirby series of video games owned by Nintendo and HAL Laboratory.
Make this guy #1, There is no way birdo and koopa troopa are better than this guy seriously this vote ratio is so terrible. - ShadowDedede
HE is TRUE waifu material. - Fat_Turtle_Gamez
I love Dedede, my favourite Nintendo character ever and video game character overall!

His hammer is amazing, also his theme song and powers and abilites, and besides, he's the original bad guy in Kirby, though he's NOT A VILLAIN.
King Dedede is love, King Dedede is life
8 Comments
33
Skull Kid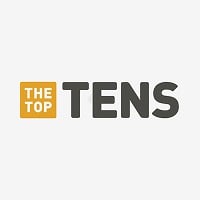 This guy has such a sad story and deserves more recognition.
34
Palutena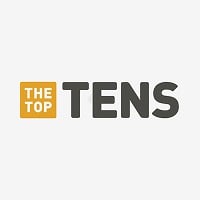 Palutena is a character from Kid Icarus (1987), Kid Icarus: Of Myths and Monsters (1991), and Kid Icarus: Uprising (2012). She is also a playable character in Super Smash Brothers for 3DS and WiiU (2014), and in Super Smash Brothers: Ultimate (2018). She is the goddess of light and ruler of Angel Land, ...read more.
Why is she not higher - JustJake27
Yes she's in smash now!
35
Lucina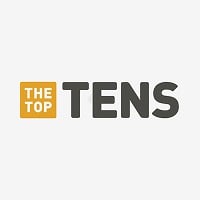 Lucina is one of the main characters in Fire Emblem Awakening, as well as a fighter in Super Smash Bros. Her most notable feature is her love for her father.
You want a good strong female character? You want this gal. Trust me
Honestly, I haven't played any Fire Emblem games. However, all I know is that she's a badass princess (I think), has beautiful hair, wields a sword, and grew up without her dad (I think). If the info's wrong, sorry, Fire Emblem fans, but overall, she just seems awesome.
She is very cool, and surprisingly a good feminist icon, too. (Aside from being female and having long hair, Lucina isn't too different from Marth design-wise)
36
Waddle Dee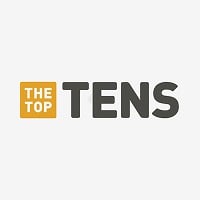 The cutest Kirby character ever
Man waddle dee may be week but since he's got a spear and a bandanna he kicks ass! Why isn't he even lower than 50?
37
Toadette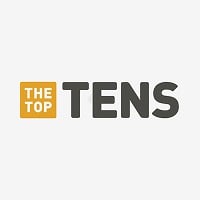 Toadette is a character in the Mario series. She is a female Toad who first appeared in the Nintendo GameCube video game Mario Kart: Double Dash.
Toadette is a cool character as well, I use her sometimes in mario kart - trains45
It's toadette guys just look at her. She's my go to for mario party, always play as her in any Mario game that she's in and just look at her design come on she should way up on the list - Eeveemations
38 Eirika
39
Starfy
Starfy is cool and is not a kirby rip off
Start is love starry is life
Starfy is a beast.
Starfy is sooo awesome
40
Robin
One of the best things Nintendo has birthed
41
Pichu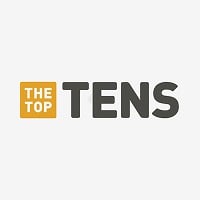 Pichu, known in Japan as the same name, is a Pokémon species in Nintendo and Game Freak's Pokémon franchise.
42
Lyn
My first ever game was Fire Emblem the Blazing Blade, great character, deserves to rank higher
43
Ike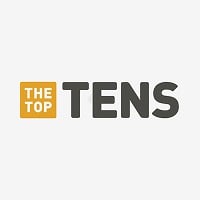 Ike is the main character in the video game Fire Emblem: Path of Radiance for the Nintendo GameCube and one of the main characters of Fire Emblem: Radiant Dawn for the Wii.
Thanks to Ike and Marth and Roy being smash bros. I am now a HUGE fire emblem fan
Even though he is not among the most popular, he is definitely among the most powerful canonically.
I agree, he is pretty awesome. Plus, it's nice to see a non-noble hero/protagonist for a change.
Mega man sonic bomberman is not Nintendo - realcritic
4 Comments
44
Chrom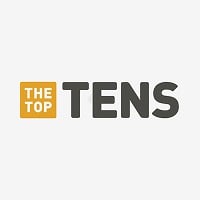 He's in smash ultimate heck yeah!
Y you NO IN SMASH BROS!?
45
Hades (Kid Icarus Uprising)
Shame we'll have to wait a decade for a new Kid Icarus game... Loved this guy
"When freaky aliens give you lemons, make freaky alien lemonade." - PeterG99
46
Jody Summer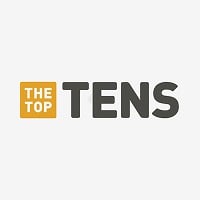 47
Inkling Girl (Splatoon)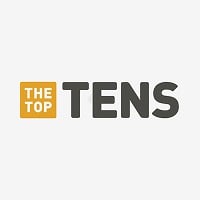 The second best Nintendo character. Also the most adorable one.
She's sooo cute
I like their fangs. I also think they are cute.
48
Toon Link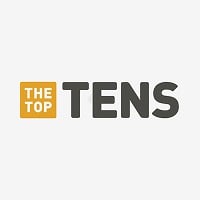 Toon link is cool character in smash maybe not as good as young link but he cool - trains45
Dumb - ShadowDedede
I love Zelda series.
Dumb - Spongehouse
3 Comments
49 Hero/Heroine (Magical Starsign)
50
Ganondorf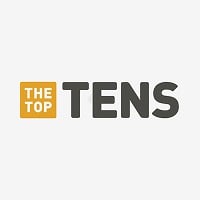 Ganon (Referred to as Ganondorf in human form) is a fictional character and the central antagonist of Nintendo's Legend of Zelda series. He is a power-hungry Gerudo who possesses the Triforce of Power and aims to conquer Hyrule with the remaining Triforce parts.
My smash bros main
Well he is one of the best villains in history along with my most favourite characters in Nintendo, plus his backstory in 'the wind waker'was one of the saddest I've ever seen! Ganondorf fans unite!
He's way creepier than Bowser. Bowser is just... well... ROOOAR!
PSearch List
Related Lists

Top 10 Hottest Female Nintendo Characters

Top Ten Most Iconic Nintendo Characters

Most Annoying Nintendo Characters

Most Forgotten Nintendo Characters

Top Ten Nintendo Characters We Love to Bash
List StatsCreated 17 Sep 2007
5,000 votes
214 listings
12 years, 69 days old

Top Remixes (53)

1. Mario
2. Link
3. Kirby

NintendoTopTens

1. Mario
2. Link
3. Samus Aran

bubbles1111

1. Luigi
2. Samus Aran
3. Mario

games
View All 53
Posts
Eclipsmon
Error Reporting
See a factual error in these listings? Report it
here
.