Worst Disney Channel Shows of 2012
The Contenders: Page 2
21
Gravity Falls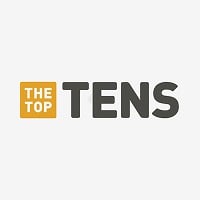 Gravity Falls is an American animated television series produced by Disney Television Animation that first aired on Disney Channel, and then on Disney XD from June 15, 2012 to February 15, 2016. The series follows the adventures of Dipper Pines and his twin sister Mabel in the fictional town of Gravity ...read more.
Man why is this even here I love gravity falls its like the only good Disney show ever
I love gravity falls its hilarious.
How are toddler shows better than Gravity Falls? HOW? Gravity Falls should be LEAST hated on this list!
Love this show.Maybe a bit intense for some kids but I find it entertaining as an adult.I love good cartoons.
V 14 Comments
22
Sonny a With a Chance
I'm not a big fan of Demi Lovato, but let's state the truth here... THIS SHOW SUCKED!
Sonny Never Stood A Chance.
This show is ok and a little funny
23
My Babysitter's a Vampire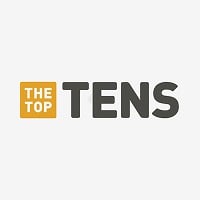 My Babysitter's a Vampire is a Canadian comedy horror television movie starring Vanessa Morgan and Matthew Knight.
All you people that think this show is bad you are SO wrong Vanessa morgan and the rest of the cast is amazing and hilarious and sometimes a little scary but this show is amazing and I have no idea why this show was canceled because it was the best show ever to air I love it and I wish they'd show the episodes because right now its 10/28/15 and they have only showed the movie not any actual episdoes :(
If you would please read this, you will realize how bad this show is. Here's Why? :

It's a LIVE-ACTION show made by TELETOON in CANADA! It's not a Disney Channel original show. Good God! No!
My Sister's a Witch.
24
Pair of Kings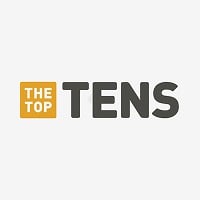 Pair of Kings is an American television sitcom that originally aired on the cable channel Disney XD from September 10, 2010 to February 18, 2013. The sitcom's target audience was teenagers.
This is the dumbest show EVER! The acting is hideous and the story plots are worse.
I love this show so much it is amazing you never know what is going to happen next
So dumb.Anyone liking this must be nuts! Its stupid,unbelievable,everything about it is dumb!
25
Timmy Time
Timmy time shouldn't be allowed any more! The show doesn't make any sence. And I don't know what the characters are saying. Really. I don't speak there language.
Timmy Time is the best. You are one person and frankly too old for shows like this. Unless you're 3 and 4 you won't understand it. Then other shows you've listed are for teenagers, not 11 year old so basically your list is of no value no offense.
This is okay. This show involves Timmy from Shaun the sheep and his preschool adventures. It is bad but not too bad but decent.
What is Timmy Time?
I thought this was on Nick Jr.
V 1 Comment
26
Wander Over Yonder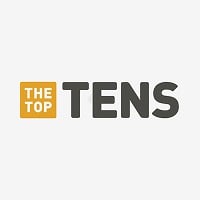 ...read more.
First of all, the theme song kills my ears practically every time I listen to it! Wander is a really dumb alien with a snobby best friend. He is considered a hero for being annoying, dumb, and klutzy. This teaches kids a bad lesson. Now that I think about, all new Disney shows are teaching kids really bad lessons. I really hope that someone reads this and takes it down. It makes me have no hope for future generations. Please, if you are part of Disney in any way, LISTEN TO THIS ONE ' REQUEST
Watched the first episode and it just sucks so much! I wish Wander over Yander was not even going to be in Disney Channel. He always cares about people and loves everyone including strangers
This was made in August 2013, if I recall. this is on the wrong list. - Gamecubesarecool193
I like this show.Lord Hater as the bad guy.Love the character's!
27
I Didn't Do It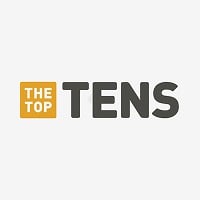 This show was not made in 2012
Okay I don't get it if they are the 5 best friends inthe would what about me and my BFF we are more funner then you
28
Sofia the First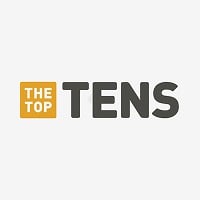 Sofia the First is an American computer-animated television series that features a commoner joining the royal family as a princess.
I hate sofia she's a brat that cares about other too much I bet if someone hated her she'd kill herself so they'd be happy! also another thing that bugs me is her dress and everyone clothing! why don't they ever change it? do they wash it every single day? do they have more than one?
Sofia the first is a good show it teaches kids good lessons. Sofia helps every body
I totally agree also I think that they get better at drwaing the characters somehow and they make it look better I don't know how to describe it but they just do
Love it, but they changed how it looks on the T.V. , the first few episode of series are always better than the whole show. Who agrees?
29
Rated A for Awesome
What the heck is this show
This show is amazing I love it and everything!
Terrible plot for each episode!
V 1 Comment
30
Lab Rats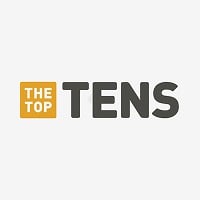 Lab Rats, also known as Lab Rats: Bionic Island for the fourth season, is an American television sitcom that premiered on February 27, 2012, on Disney XD, and aired through February 3, 2016. The series was created by Chris Peterson and Bryan Moore and produced by It's a Laugh Productions for Disney ...read more.
Honestly, I think the show is okay. But it's really not anything special. Mediocre, if you ask me. All of the characters have their fair share of disgusting qualities, and I find it very hard to look past. Kelli Berglund... At first, I thought she was okay but now I don't think I could hate anyone more than her. SHE CAN'T ACT! FACE THE TRUTH!
I love this show everyone I know love this so shut up about this show so don't watch it!?!
Why is this on the list?! Yall are those people that like austin and ally stop being brats cause I want to smack you right cross the head and your parents should whip your booties you better watch this show or you will pay - garnet01
No wonder teenagers are dumb these days!
V 7 Comments
31
Kickin' It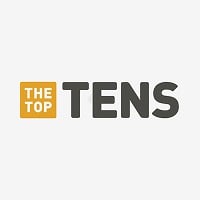 Kickin' It is an American martial arts-inspired comedy television series that originally aired on Disney XD from June 13, 2011 to March 25, 2015. Created and executive produced by Jim O'Doherty, the series is rated TV-Y7 and follows the karate instructor at an under-performing martial arts academy, ...read more.
Bad plot, Bad acting, Bad special effects, Bad choriogifing (sorry, I can't spell) Bad everything, and so far, I think Kim is the best character, mostly because she's a girl and I'm a girl. And Olivia Holt is awesome! And what's up with all shows having one girl character?
I love this show! I don't know what you people are talking about!
This show is horrible, karate is way overused and every time jack wins the fight. It's too predictable:( they need to take this show off Disney Channel
This show was great!
V 5 Comments
32
Zig and Sharko
Super offensive to women everywhere!
V 3 Comments
33
The Looney Tunes Show
Looney Tunes is an American animated series of comedy short films produced by Warner Bros. from 1930 to 1969 during the golden age of American animation, alongside its sister series Merrie Melodies.
I know it not disney but they jacked up the old lonely tuned
People are dumb becues this isen't Cartoon Network go to Cartoon Network and tipe it in noob
V 1 Comment
34
The Suite Life On Deck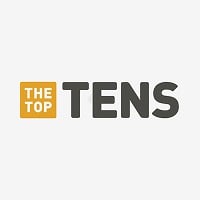 The Suite Life on Deck is an American sitcom that aired on Disney Channel from September 26, 2008 to May 6, 2011. It is a sequel/spin-off of the Disney Channel Original Series The Suite Life of Zack & Cody.
This show sucks. The original is better because they have all of the original cast. They decided to bring some moron named woody in and replaced Ashley Tisdale with Debby Ryan.
Me and my family loved watching the show together it was amusing and a great family show
This show is terrible why because it sucks like carp hate it
35
Sheriff Callie's Wild West
I've seen a few episodes but I can tell you this... It is stupid and these 3 stupid animals are always repeating what someone said in the same stupid tone every time! its stupid and I hate it everyone looks weird
36 Upin & Ipin
BAdd New Item
Recommended Lists
Related Lists

Best Disney Channel Shows (2011 - 2012)

Best Disney Channel Shows

Top Ten Least Funny Shows From Nick, Cartoon Network, and Disney Channel

Top Ten Underrated Shows From Nick, Cartoon Network, Disney Channel, and the Hub

Best Shows from Nick, Cartoon Network, and Disney Channel
List Stats
900 votes
36 listings
5 years, 136 days old

Top Remixes (7)

1. Shake It Up
2. Crash & Bernstein
3. A.N.T. Farm

LoveCat12

1. Good Luck Charlie
2. So Random
3. Dance-A-Lot Robot

Kayley6893

1. Shake It Up
2. A.N.T. Farm
3. Good Luck Charlie

Bluestar242
View All 7
Posts
Error Reporting
See a factual error in these listings? Report it
here
.