Top Ten Worst Fictional Canon Couples
Mariosprincessesfan
Canon is when it is what the author actually wrote (as in not fan-made/what actually happened). So what is the worst couple you believe was made real?
The Top Ten
1
Sasuke & Sakura (Naruto)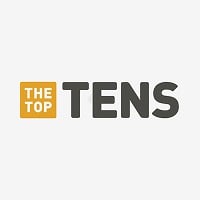 This was always one sided and in a very awkward way. They never had anything in common. Even after Sasuke went rogue, Sakura was still irrationally infatuated with him. Sakura also never fully appreciated what a great guy Naruto was and all of the sacrifices he made on her behalf. (Not that I support NaruSaku, because I very much don't) I have so many problems with the fact that this became canon. It's almost like Sakura's weird stalking was finally rewarded.
He abandoned her and their daughter, rejects and refuse to kiss her, also tried to kill her a lot of times. He promised that would go back to marry her but never returned, so sakura chased him, got pregnant, and gave birth in the enemy hideout cause she didn't want to stay away from him.
Offensive couple with domestic abuse - uoi
YES! It's so satisfying to see sasusaku be in first place for so many reasons. Sakura is so obsessed with Sasuke that's it's literally not normal. She chased after a guy who called her annoying multiple times, tried to kill her TWICE, and has never shown any interest in her. He even left her and his child for over 10 years; I don't see a single good thing about thing about this couple.
V 19 Comments
2
Edward & Bella (Twilight series)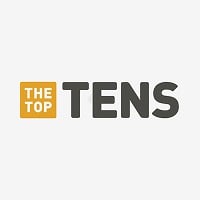 How the hell is this only #9? For crap's sake, "Still a better love story than Twilight" is a common phase now! The worst romance ever, which sets a terrible standard for all readers, glorifies abuse and provides absolutely no real connection between the inanimate twits that pass for characters. No one should be voting for anything from Harry Potter or Avatar as being worse than Bella and Edward unless they've never read Twilight.
The most stupid canon ever
Edward and Bella is lower than Harry and Ginny?
Come on people. I don't even LIKE twighlight and even I know that this couple SUCKS. Edward just stalks the girl and she doesn't do ANYTHING to help the relationship at all.
V 8 Comments
3
Harry & Ginny (Harry Potter Series)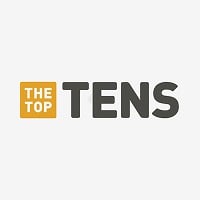 Harry just randomly started liking her and fantasizing about her and they didn't really show how it would be a good relationship. - Mariosprincessesfan
I never liked this. Ginny would be better with Luna or Neville. Maybe even Dean. I've never seen anyone I thought Harry should fall in live with. Moaning Myrtle? I really have no idea. - FavoriteFightingFrenchman
There are reasons why it's hard to like them as a canon couple, right?
They were cringeworthy to watch in the films. They weren't much better in the books either in my opinion. Ginny became a Mary Sue in between books 5 and 6 and before that she had no real personality besides being shy around Harry. Can't believe JKR had the hero of the story marry his fangirl.
V 10 Comments
4
Aang & Katara (The Last Airbender)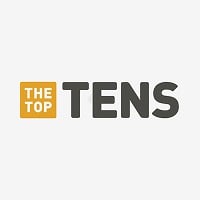 The last kiss, or should I say make out, was rushed. I mean she was confused last time they kissed and it was so obvious it kinda became annoying. I wished they added little moments here and there than it being an overload of a 12 year old and 14 year old in a WAR having a confusing romance. Damn, that was a long rant.
This was a little awkward just because Katara was older and taller, but that's about it. Otherwise it was fine. After all, the little guy should win sometimes, right? Besides, there were other canon ships in Avatar that were truly awful! For example, why is this #6 and Korrasami didn't even make the list? But at least Zuko/Mai and Korra/Mako made it to the list.
This is just such a weird pairing. I don't know why Aang likes Katara, she seems very unlikable. - ClicheUsername69
People who like kataang are the kind of people who wanted Brexit
V 8 Comments
5
Mako & Korra (Legend of Korra S1)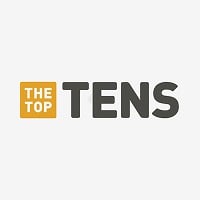 Since LoK was supposed to be 1 season I'm counting this, and it was canon at one point so...

Anyways, they started out consistently fighting, not saying much to each other. Than SUDDENLY Mako goes ape over Korra when she was kidnapped when he was PERFECTLY calm when HIS ONLY BROTHER gets kidnapped. Afterwords they're all lovey-dovey. - Mariosprincessesfan
Mako is an idiot, he doesn't deserve either Korra or Asami - TwilightKitsune
All they did was argue :/
I don't like kataang, but come on, this joke of a couple should at least be above it.
V 3 Comments
6
Ichigo & Orihime (Bleach)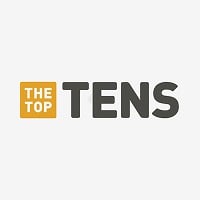 I dunno, I just don't see the relationship properly developed at all. They have their moments, but it was always butchered by something else (mostly, by Ichigo who usually looks at something more important). Guess I'm not used to the Hero's significant other not being so significant after all.
Be mad charlie
Ship of hoes
inbreeding
V 9 Comments
7
Ash & Serena (Pokemon the Series x Y)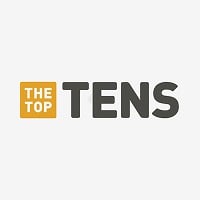 Kill Serena with fire! - FrozenHatingPokefan
That image is more than enough to make me hate both of them. On the bright side, at least the image is when Serena didn't have her stupid haircut. - ModernSpongeBobSucks
It's only half canon on Serena's side
Serena's too clingy! - RisingMoon
V 6 Comments
8
Craig & Tweek (South Park)
Creek is hate, Creek is dead. Hate and dead also fit to the show really well, and not just due to Creek.
This couple ruined South Park for me.
This couple is cancer, unlike Garrison & Slave which is more deserved.
I support every gay pairing EXCEPTED THIS ONE!
V 4 Comments
9
Zuko & Mai (The Last Airbender)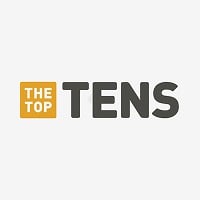 They got together so randomly. Ya so what when Zuko or Mai was like FIVE YEARS OLD he/she crushed on him/her. That was when they where kids.

Not only that, they fought consistently and didn't see each others side. It's no wonder they broke up constantly. - Mariosprincessesfan
I find their relationship toxic like crud. ick! - wariolady
Mai came out 8f nowhere in order to be Zuko's love interest.Meh!
Most items on this list(this one is a perfect example) don't deserve to be on the list
10 Oliver & Felicity (Arrow)
The Newcomers
? Kai & Skylor (Ninjago)
?
Plankton & Karen (Spongebob SquarePants)
It is weird that a living creature married a robot with a female voice. And the sea creatures in the cartoon say squidward is a pathetic loser look at this loser here (plankton).
The Contenders
11
Goku & Chi Chi (Dragon Ball Z)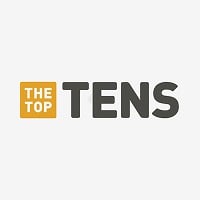 How did she even get pregnant with Gohan let alone Goten?
Goku didn't even understand what he was saying when he agreed to marry her. They don't seem to see eye to eye on anything, and Goku seems to mostly anger chi chi than he ever gave her joy. Their relationship... just saddens me when I see them together. I mean, chi chi was at one point so upset at Goku, she didn't give a f that he was in a horrible state that he could die. Even if it is for 'comedy' I don't see how they are a 'happily married' couple... At all.
12 Ana & Christian (Fifty Shades of Grey)
13
Kazuma and Ayano (Kaze no Stigma)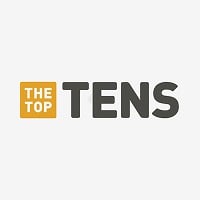 Agh Ayano for the MAJORITY of the anime complains about him, whines, is useless, and just complains. Why would Kazuma want to be with her? Later on they just forced the idea that 'they r perfect 4 each other! 1! ' for no reason, when Kazuma showed little to no interest in her and Ayano was just a whinny brat around him. - Mariosprincessesfan
14
Remus Lupin & Nymphadora Tonks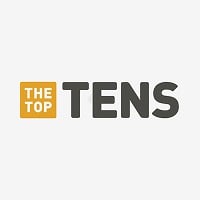 Out of nowhere, no real point to it (no, there was no real reason for them to have a baby either since the offspring didn't DO anything and the "Harry's godson" factor wasn't played up that much), what had been an awesome strong female was reduced to a weepy schoolgirl with a sudden insatiable crush, and clearly the other half's heart wasn't in it.
I kind of hoped that with the new book/play that this relationship would now have some valid reason for happening, that the kid everyone loves and defends so much actually had a significant purpose besides Harry claiming he'd be so much a better godfather than his own. Nope, had just as much purpose in "Cursed Child" as in the series proper i.e. none whatsoever. Tell me again why I should love this pairing and that baby.
It was just like:
Look, a new character! Let's shipp it! Wait... But with who? I got an idea! Let's put the names of the single characters in pieces of paper and then what is it she will be with. ~pick piece of paper~. Remus Lupin. Okay then...
15
Finn & Flame Princess (Adventure Time)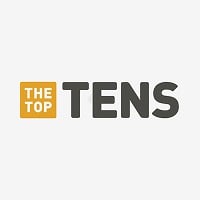 They where awful when they where dating and only got together at love at first sight. Lame. All Finn did is lust over her while he rarely cared about her feelings. Not surprising she broke up with him. - Mariosprincessesfan
Yes, I dislike that couple. Their fans are bunch of idiots. - 05yusuf09
16
Knuckles & Rouge (Sonic)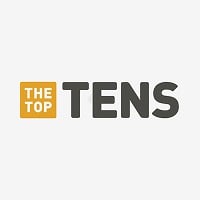 They're just rivals and nothing more. Yet dumb fans think that Rouge's "crush" on Knuckles makes them automatically a married couple when they're not. She is just flirty and wants the Master Emerald.
Do we even have to bring up Sonic shippings? Wait, are they even fictional canon? You know what, I'm just gonna stop since this might lead to me sounding like a rabid Sonic fan who tries to look for what's canon and not canon. - ModernSpongeBobSucks
Everyone knows Rouge belongs with Shadow.
Knuxouge sucks... - TwilightKitsune
V 3 Comments
17
Inuyasha & Kikyo (Inuyasha)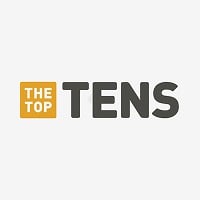 Kikyo, the woman responsible for sealing InuYasha to a tree, still stalks and wants to be with him... what kind of logic is that? - ModernSpongeBobSucks
They did not trust each other at all.
And Kikyo wants to drag Inuyasha to the hell.
Great couple indeed.
Like inuyasha is all innocent? He stole the sacred jewel that kikyo was responsible for for himself. Why would kikyo let him get away? Inuyasha still wanted to be with her to, even when she sealed him to a tree (and was dead). They felt betrayed since kikyo thought inuyasha attacked her (wounds in which caused her death) & told her that he was never interested in her & was just tricking her. There was no way both kikyo & inuyasha could've known they where tricked besides the bs 'powerz of love! 1! 1! 1! 11! ' and once both found out it was all naraku & origomo doing, they both instantly forgave each other.

She doesn't even stalk him. Most the time she is doing her own thing & collecting the jewel shards on her own when the group bumps into her.

And it's not really better than inukag, since kagome is supposed to be a replacement for kagome. & stringing along 3 guys at once, forcing inuyasha to have no other feelings for other girls while she plays around with other guys, ...more
/sigh
This is only hated because of whinny inukag fans. Kikyo treated inuyasha with more respect than bitchome can ever comprehend.

Naraku got them both killed because origomo wanted them sepperated because he wanted kikyo & naraku wanted the shicon Jewel. Both where really hurt that they did that to each other. Of course they didn't do that to each other. But they had no way of knowing till 50 years later. That does not mean they did not trust each other though. If they didn't, l
Kikyo wouldn't have agreed to use the shard to change inuyasha into a human & inuyasha wouldn't agree to it to do it for her. Nor would he go to HELL for her.

The whinny bratty is the one that didn't trust inuyasha or puts his feelings of consideration of him at all. Inuyasha wanted to go to hell with her. Go & cry about that, inukag fans. Kagome was a controlling shellfish that she threw a fit because inuyasha still loved her even though he wasn't dating kagome. And her having to say ...more
18
Severus Snape & Lily Evans (Potter)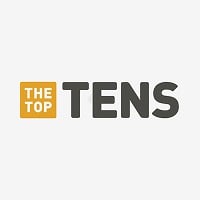 "He loved her his entire, sad, lonely life! " Which isn't cute, sweet, or romantic-- it's creepy! And no they did not "truly care about each other", he was willing to let both James AND Harry die so she'd be "available" again and only "died protecting her son" out of sudden years too late remorse. Not to mention he made a "sad, lonely life" out of obsessing over her instead of may be doing something else with that life. So no, those who don't think this is such a cute, great, wonderful couple aren't "MONSTERS".
Everyone acts like Snape's love for Lily suddenly made him a good guy. Wrong! It only proved that he still had a creepy obsession over a dead chick.
I like Snape but his romance with Lily is disgusting. He was very hateful towards Lily. If you're wondering why she chose James and not Snape...James apologized and through character development went from a bratty teenager to the love of Lily's life who actually cares for her - FavoriteFightingFrenchman
I just want to destroy every bit of merchandise showing a doe or Snape himself emblazoned with "Always".
V 6 Comments
19
Zane & P.I.X.A.L. (Ninjago)
Two robots in a codependent, Twilightesque romance. Lovely. It's so bad it's almost funny. Almost. Thanks for neutering my favorite Ninjago character, Lego. /sarcasm - eventer51314
20
Rainbow Dash & Soarin (My Little Pony Friendship Is Magic)
Who put this here? Thought Rainbow Dash and Soarin were friends. I'm guessing some fans hate this ship just because they want Rainbow Dash to be with Sonic, which is so wrong because Dash never met Sonic, let alone they're from different franchises and did not even appear in a crossover game or two together. At least Rainbow Dash and Soarin know each other and are from the same series.
This isn't exactly canon. - RiverClanRocks
This isn't even canon.
Lol wut
PSearch List
Recommended Lists
Related Lists

Most Overrated Fictional Couples
Top Ten Fictional Couples That Love Each Other the Most
Best Real and Fictional Couples of All Time
Top Ten Celebrity or Fictional Couples
List StatsUpdated 21 Aug 2017
800 votes
87 listings
2 years, 90 days old

Top Remixes (21)

1. Spencer & Maeve (Criminal Minds)
2. Severus Snape & Lily Evans (Potter)
3. Remus Lupin & Nymphadora Tonks
1MissedtheBrightside

1. Severus Snape & Lily Evans (Potter)
2. Tony DiNozzo & Ziva David (NCIS)
3. Remus Lupin & Nymphadora Tonks
NobodySpeaks4Any1ButThmslvs

1. Remus Lupin & Nymphadora Tonks
2. Severus Snape & Lily Evans (Potter)
3. Chrom & Sumia (Fire Emblem Awakening)
iamthegobletoffireemblem13
View All 21
Posts
Error Reporting
See a factual error in these listings? Report it
here
.