Top Ten Worst Fictional Canon Couples
Mariosprincessesfan
Canon is when it is what the author actually wrote (as in not fan-made/what actually happened). So what is the worst couple you believe was made real?
The Top Ten
1
Sasuke & Sakura (Naruto)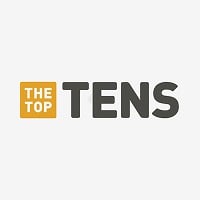 This was always one sided and in a very awkward way. They never had anything in common. Even after Sasuke went rogue, Sakura was still irrationally infatuated with him. Sakura also never fully appreciated what a great guy Naruto was and all of the sacrifices he made on her behalf. (Not that I support NaruSaku, because I very much don't) I have so many problems with the fact that this became canon. It's almost like Sakura's weird stalking was finally rewarded.
He abandoned her and their daughter, rejects and refuse to kiss her, also tried to kill her a lot of times. He promised that would go back to marry her but never returned, so sakura chased him, got pregnant, and gave birth in the enemy hideout cause she didn't want to stay away from him.
Never showed any interest in her besides getting to tolerate her more/see her as a friend, and they tried to kill each other. All this time as Sakura crushed on him it stopped her from fully growing up in my opinion, and Sakura would've been fine with Lee. - Mariosprincessesfan
Yes this even worse than Twilight
V 23 Comments
2
Edward & Bella (Twilight series)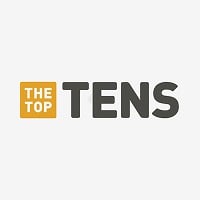 How the hell is this only #9? For crap's sake, "Still a better love story than Twilight" is a common phase now! The worst romance ever, which sets a terrible standard for all readers, glorifies abuse and provides absolutely no real connection between the inanimate twits that pass for characters. No one should be voting for anything from Harry Potter or Avatar as being worse than Bella and Edward unless they've never read Twilight.
Edward and Bella is lower than Harry and Ginny?
The most stupid canon ever
God, I can't decide what's worse: Sasuke and Sakura, Ash and Serena, or Bella and Edward. At least the first two ships aren't abusive and/or pedophilia.
V 9 Comments
3
Harry & Ginny (Harry Potter Series)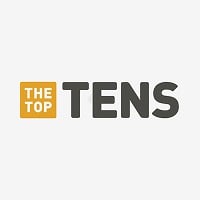 Harry just randomly started liking her and fantasizing about her and they didn't really show how it would be a good relationship. - Mariosprincessesfan
I never liked this. Ginny would be better with Luna or Neville. Maybe even Dean. I've never seen anyone I thought Harry should fall in live with. Moaning Myrtle? I really have no idea. - FavoriteFightingFrenchman
There are reasons why it's hard to like them as a canon couple, right?
Admit it, JKR is amazing at writing novels but not so much on romance.It literally came out of nowhere, Ginny was shy girl to Mary Sue, and it isn't even romantic AT ALL.Ginny should go with Neville...Harry would take a while.Here are my ships(not too good either, I'm not spot-on expert):
-Harry and Hermione
-Ginny and Neville
-Draco and Luna(BENG ROGUE AND EVIL HERE)
-Ron and...?
-Scorpius and Rose
Sorry Hinny shippers...I just don't feel hot romance between the two.
V 12 Comments
4
Mako & Korra (Legend of Korra S1)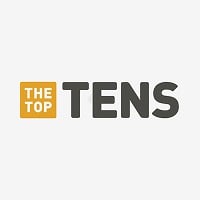 Since LoK was supposed to be 1 season I'm counting this, and it was canon at one point so...

Anyways, they started out consistently fighting, not saying much to each other. Than SUDDENLY Mako goes ape over Korra when she was kidnapped when he was PERFECTLY calm when HIS ONLY BROTHER gets kidnapped. Afterwords they're all lovey-dovey. - Mariosprincessesfan
Mako is an idiot, he doesn't deserve either Korra or Asami - TwilightKitsune
All they did was argue :/
I think they were even worse in Season 2.
V 4 Comments
5
Craig & Tweek (South Park)
No, no and no. Tweek and Craig were out of characters in Tweek x Craig. Also, Put it Down has seriously exaggerated their relationship, which make them cliche. Stan and Wendy never acted like that when they were together, and honestly, that wasn't that bad, because that would also be a cliche couple if they were like that.
I just don't see any potential in this ship. It's just two boys forced to be together by these annoying draws. Plus, even if we have to collect them in the game, I even saw in a video Craig can be charmed by a raisin girl... So he is NOT gay!
Creek is hate, Creek is dead. Hate and dead also fit to the show really well, and not just due to Creek.
Not only, this "couple" ruined them, making them stereotypical and out of character, but also, goodbye the good ol' gay jokes we have here.
V 13 Comments
6
Ash & Serena (Pokemon the Series x Y)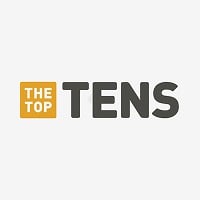 Kill Serena with fire! - FrozenHatingPokefan
That image is more than enough to make me hate both of them. On the bright side, at least the image is when Serena didn't have her stupid haircut. - ModernSpongeBobSucks
Yeah I chose that picture because of what it represents. It shows Serena's arrogance and Ash's inability to understand the female gender lol. - RoseRedFlower
It's only half canon on Serena's side
KILL IT! KILL IT WITH FIRE!
V 7 Comments
7
Ichigo & Orihime (Bleach)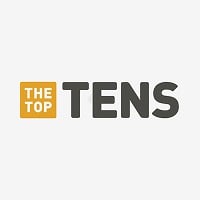 I dunno, I just don't see the relationship properly developed at all. They have their moments, but it was always butchered by something else (mostly, by Ichigo who usually looks at something more important). Guess I'm not used to the Hero's significant other not being so significant after all.
This ship is hated in Japan for a reason.
Be mad charlie
U butthurt ichiruki fans are hilarious. Whining that your creepy disgusting necrophiliac & pedophillic paring didn't happen.

I don't care for ichihime (I like uryuhime & chadgo), but this paring is fine. It was obvious since chapter 3 that it would be canon, & ichigo doesn't treat her meanly like you ichiruki shippers like to delusion yourself to believe. Get over it, & next time don't ship questionable disgusting parings.
V 11 Comments
8
Aang & Katara (The Last Airbender)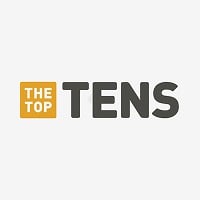 The last kiss, or should I say make out, was rushed. I mean she was confused last time they kissed and it was so obvious it kinda became annoying. I wished they added little moments here and there than it being an overload of a 12 year old and 14 year old in a WAR having a confusing romance. Damn, that was a long rant.
This was a little awkward just because Katara was older and taller, but that's about it. Otherwise it was fine. After all, the little guy should win sometimes, right? Besides, there were other canon ships in Avatar that were truly awful! For example, why is this #6 and Korrasami didn't even make the list? But at least Zuko/Mai and Korra/Mako made it to the list.
This is just such a weird pairing. I don't know why Aang likes Katara, she seems very unlikable. - ClicheUsername69
She was always more of a mother figure to him, it was so weird when they got together. It felt forced. Katara would've been better with Zuko, and Aang with Toph maybe. Zuko and Katara had a lot more in common. Aang forced himself on her not once, but twice, which is gross. And it's funny since the writers wanted Zutara, a lot of the fans did, and even the voice actors too. The only reason Kataang happened was because the two creators wanted it to happen. Just a dumb ship.
V 9 Comments
9
Zuko & Mai (The Last Airbender)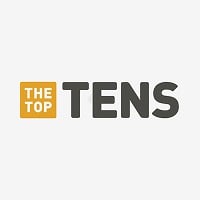 They got together so randomly. Ya so what when Zuko or Mai was like FIVE YEARS OLD he/she crushed on him/her. That was when they where kids.

Not only that, they fought consistently and didn't see each others side. It's no wonder they broke up constantly. - Mariosprincessesfan
I find their relationship toxic like crud. ick! - wariolady
Mai came out 8f nowhere in order to be Zuko's love interest.Meh!
Most items on this list(this one is a perfect example) don't deserve to be on the list
10
Kazuma and Ayano (Kaze no Stigma)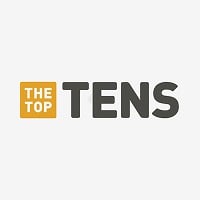 Agh Ayano for the MAJORITY of the anime complains about him, whines, is useless, and just complains. Why would Kazuma want to be with her? Later on they just forced the idea that 'they r perfect 4 each other! 1! ' for no reason, when Kazuma showed little to no interest in her and Ayano was just a whinny brat around him. - Mariosprincessesfan
The Newcomers
? Anastasia Steele & Christian Gray (50 Shades of Gray)
? Denna & Kvothe (Kingkiller Chronicles)
The Contenders
11
Finn & Flame Princess (Adventure Time)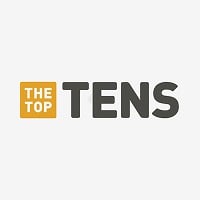 They where awful when they where dating and only got together at love at first sight. Lame. All Finn did is lust over her while he rarely cared about her feelings. Not surprising she broke up with him. - Mariosprincessesfan
Yes, I dislike that couple. Their fans are bunch of idiots. - 05yusuf09
12
Knuckles & Rouge (Sonic)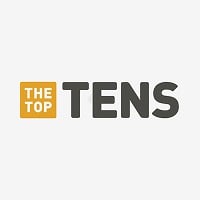 They're just rivals and nothing more. Yet dumb fans think that Rouge's "crush" on Knuckles makes them automatically a married couple when they're not. She is just flirty and wants the Master Emerald.
Do we even have to bring up Sonic shippings? Wait, are they even fictional canon? You know what, I'm just gonna stop since this might lead to me sounding like a rabid Sonic fan who tries to look for what's canon and not canon. - ModernSpongeBobSucks
Everyone knows Rouge belongs with Shadow.
Knuxouge sucks... - TwilightKitsune
V 3 Comments
13
Inuyasha & Kikyo (Inuyasha)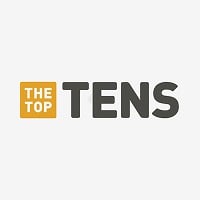 Kikyo, the woman responsible for sealing InuYasha to a tree, still stalks and wants to be with him... what kind of logic is that? - ModernSpongeBobSucks
They did not trust each other at all.
And Kikyo wants to drag Inuyasha to the hell.
Great couple indeed.
Like inuyasha is all innocent? He stole the sacred jewel that kikyo was responsible for for himself. Why would kikyo let him get away? Inuyasha still wanted to be with her to, even when she sealed him to a tree (and was dead). They felt betrayed since kikyo thought inuyasha attacked her (wounds in which caused her death) & told her that he was never interested in her & was just tricking her. There was no way both kikyo & inuyasha could've known they where tricked besides the bs 'powerz of love! 1! 1! 1! 11! ' and once both found out it was all naraku & origomo doing, they both instantly forgave each other.

She doesn't even stalk him. Most the time she is doing her own thing & collecting the jewel shards on her own when the group bumps into her.

And it's not really better than inukag, since kagome is supposed to be a replacement for kagome. & stringing along 3 guys at once, forcing inuyasha to have no other feelings for other girls while she plays around with other guys, ...more
/sigh
This is only hated because of whinny inukag fans. Kikyo treated inuyasha with more respect than bitchome can ever comprehend.

Naraku got them both killed because origomo wanted them sepperated because he wanted kikyo & naraku wanted the shicon Jewel. Both where really hurt that they did that to each other. Of course they didn't do that to each other. But they had no way of knowing till 50 years later. That does not mean they did not trust each other though. If they didn't, l
Kikyo wouldn't have agreed to use the shard to change inuyasha into a human & inuyasha wouldn't agree to it to do it for her. Nor would he go to HELL for her.

The whinny bratty is the one that didn't trust inuyasha or puts his feelings of consideration of him at all. Inuyasha wanted to go to hell with her. Go & cry about that, inukag fans. Kagome was a controlling shellfish that she threw a fit because inuyasha still loved her even though he wasn't dating kagome. And her having to say ...more
14 Oliver & Felicity (Arrow)
15
Goku & Chi Chi (Dragon Ball Z)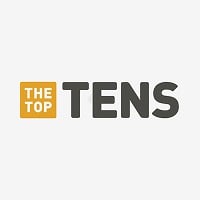 How did she even get pregnant with Gohan let alone Goten?
Goku didn't even understand what he was saying when he agreed to marry her. They don't seem to see eye to eye on anything, and Goku seems to mostly anger chi chi than he ever gave her joy. Their relationship... just saddens me when I see them together. I mean, chi chi was at one point so upset at Goku, she didn't give a f that he was in a horrible state that he could die. Even if it is for 'comedy' I don't see how they are a 'happily married' couple... At all.
16
Rainbow Dash & Soarin (My Little Pony Friendship Is Magic)
Who put this here? Thought Rainbow Dash and Soarin were friends. I'm guessing some fans hate this ship just because they want Rainbow Dash to be with Sonic, which is so wrong because Dash never met Sonic, let alone they're from different franchises and did not even appear in a crossover game or two together. At least Rainbow Dash and Soarin know each other and are from the same series.
This isn't exactly canon. - RiverClanRocks
This isn't even canon.
Lol wut
17
Cartman & Wendy (South Park)
Worst pairing in South Park. Wendy should date Stan more than this fata**
Nope Heiman is now the worst south park paring. this is a close second or third depending on Kyman
18
Cole & Nya (Ninjago)
Yeah, the stupid love triangle in season 3 turned ninjago into a crappy fan fiction in my opinion. Cole seems like he should be a lone wolf. Really, I think all the ninja except Jay should be loners. It's a Lego show for young boys who are not interested in girls. God! These writers tick me off!
This is the worst couple on Ninjago. Why does Cole pick her? Nya was better off single or with Jay.
I think the Overlord was just trying to break the team apart from within. (He was in Borg Towers after-all.)
I like to think that Cole really fought with Jay was because Jay was being jerk. And some moments just because Nya started to be weird. And maybe Overlord wanted to start chaos within ninja.
They could have solved their problems with talking, but because plot (-‸ლ)
V 1 Comment
19
Inuyasha & Kagome (Inuyasha)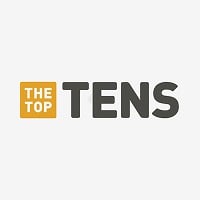 It's never ever even fair that Inuyasha and Kagome just had to be the only ones who can have the power to travel and pass through the well at all. Come on, anybody else also deserves to be able to have powers to pass and travel through the well too besides only just Inuyasha and Kagome, don't they? Yup. It would've been fairer and better if anybody else also deserves to be able to travel and pass through the well too besides only just Inuyasha and Kagome anyway.
I dislike this couple because of the love hate relationship between these/those two so I rather like Inuyasha and Kikyo mostly all because Kikyo is Inuyasha's first love interest. Everybody's on Kagome's side every time and every other time those two bicker like this/that. It's not fair. Love hate relationships are insufferable.
It wouldn't be so bad if Kagome hadn't been so abusive towards him with her sit commands she uses against him, I feel sorry for him because he has to be her punching bag whenever she gets angry at him, there are better ways to channel your anger than using it against a guy you like.
Typical big-name Rumiko Takahashi couples (Ranma and Akane, Inuyasha and Kagome) - Again, no chemistry. Watching them is like banging your head against the wall.
V 21 Comments
20
Vegeta & Bulma (Dragon Ball Z)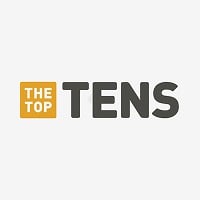 There really was no development with them. After they heard from Goku trunks was their child, bam! Not too long later, they are a couple without any explanation... Well, DBZ was always about the action anyways.
As with Goku and Chi Chi, it's a wonder they ever managed to conceive one child (Trunks) let alone two (Bra).
I hate bulma
PSearch List
Recommended Lists
Related Lists

Most Overrated Fictional Couples
Top Ten Fictional Couples That Love Each Other the Most
Top Ten Celebrity or Fictional Couples
Best Real and Fictional Couples of All Time
List Stats
1,000 votes
94 listings
2 years, 238 days old

Top Remixes (20)

1. Remus Lupin & Nymphadora Tonks
2. Severus Snape & Lily Evans (Potter)
3. Spencer & Maeve (Criminal Minds)
QnCls20132016

1. Spencer & Maeve (Criminal Minds)
2. Severus Snape & Lily Evans (Potter)
3. Remus Lupin & Nymphadora Tonks
1MissedtheBrightside

1. Severus Snape & Lily Evans (Potter)
2. Tony DiNozzo & Ziva David (NCIS)
3. Remus Lupin & Nymphadora Tonks
NobodySpeaks4Any1ButThmslvs
View All 20
Posts
Error Reporting
See a factual error in these listings? Report it
here
.