Top 10 Most Dangerous WWE Superstars
The Top Ten
1
Brock Lesnar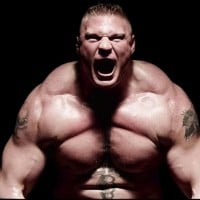 Brock Edward Lesnar is an American professional wrestler and former amateur wrestler, professional American football player, and mixed martial artist who is currently signed to WWE.
Brock Lesnar is a real Super Man of real life. Despite his size and weight, he's actually far above than other WWE superstars. Who can do shooting star press at nearly 300 lbs? You see Ryback, Batista are nearly 300 lbs, but you will never see the speed like Brock Lesnar. It's unfair to compare Brock Lesnar with any other superstar. All his titles won from University level upto date, I'd say wow. The power he have, amazing. I love to see Brock Lesnar fighting.
I am biggest fan of Sir Brock Lesnar. He is winner of King Of The Ring 2002. He is the winner of Royal Rumble 2003. He defeated Roman Reigns in Main Event of Wrestle Mania 34. He conquered Roman Reigns. He is the former youngest WWE World Heavyweight Champion. He is former UFC Heavyweight Champion, too. In Next Royal Rumble, he will defeat Roman Reigns as he defeated in Wrestle Mania 34. Brock Lesnar is the most dangerous WWE Wrestler. Brock Lesnar is the beast.
This is the most dangerous man in real life in wwe and also in the world. Everyone who stepped in the ring with him felt the pain and suffered at least one injury. Everyone who fought him suffered brutal beatings and injuries. You will love to see him his attitude because he brings new and unthinkable things and moves and...
The beast incarnate...The first player to attend the ring in 18mins upto wrestlmania(2years) still the highest paid wrestler in top 5 possition.. Anyway called as a Greatest athlete off all time, he's look like a monster.. If anybody fight with Brock, opponent player situation it can't be right any words... The Beast still holds the record in youngest wwe champion of all time history..he's weight 295lbs,hight 6'3 and energy look like cheetah, so that only all people's are called as fighting machine.
2
The Undertaker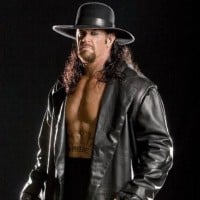 Mark William Calaway (born March 24, 1965), better known by his ring name The Undertaker, is an American semi-retired professional wrestler currently signed to WWE, where he has worked since 1990, making him the company's longest tenured in-ring performer . Calaway began his wrestling career with World Class Championship Wrestling (WCCW) in 1984 . After wrestling for World Championship Wrestling (WCW) as "Mean" Mark Callous from 1989 to 1990, he signed with the World Wrestling Federation (WWF, now WWE) in 1990 . Calaway is regarded as one of the greatest professional wrestlers of all time . ...read more.
He's near seven feet tall near three hundred pounds. He's exactly what a real WWE star looks like. He's a seven time WWE champ, 21 and 0 at Wrestlemania, and has never lost a match fairly. No one can say that he hasn't scared the living daylights out of 100% of his opponents. He's diabolical, dominating, scary and the best athlete WWE has EVER seen.
The most feared wrestler on the planet. Huge man moves like an Olympic athlete. In his prime unstoppable. Gonzales, Khali, Big Show, Hogan, Nash, Hall, Triple H, Batista, Sid Vicious, Papa Shango, Kamala have all fallen victim to the Undertakers wrath.
Damn! Watching his old matches I realized how powerful and strong this guy used to be. Most dangerous wrestler to have existed for 2 decades. Great respect for this Legend!
He was one of the great...Everyone was afraid of the Dead man and when his entry theme song rang everyone was excited to see The Phenom!
3
Roman Reigns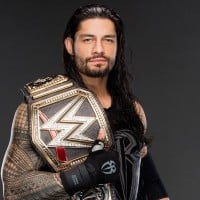 Leati Joseph "Joe" Anoa'i (Roman Reigns) was born on May 25, 1985. He is an American professional wrestler and former professional Canadian football player. He is currently signed to WWE, where he performs under ring name Roman Reigns. His finishing move is Spear and Moment of Silence. His signature move is Superman Punch. He is better known as the Powerhouse. He has won 2 WWE titles, one tag team championship as "the shield", the 2015 Royal Rumble and is a 7 time Slammy Awards winner. His Main Evented Wrestlemania for 3 years in a row since coming on the scene in WWE, and he is often considered to be the most hated babyface of all time.
He is the real samaon. He is the badass of the shield. He is the powerhouse. I love his every single move especially super man punch and spear. He deserve to be the WWE world heavyweight champion. Seth don't deserve to be the WWE heavyweight champion because he is the world's biggest sell out.
Roman reings is the greatest and strongest superstar in wwe ever seen. His ability to fight and ability to bear injuries, he is ever greatest wwe superstar. He beated brock lesnar and dean Ambrose in a triple threat match, so he is dangerous than brock lesnar and all wwe superstar.
He is the best in the world. He is the powerhouse and never lose his match. He is the real samaon and never back down. I love his every single move especially his super man punch. He is strong & powerful. I love him
He is AWESOME. He believes in FAIR and BIG fight. People like his fighting most. Actually he is king of big fighter and deserves for WWE heavyweight champion.
4
Randy Orton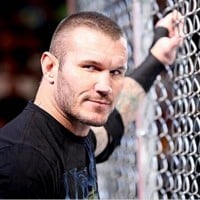 Randal Keith "Randy" Orton is an American professional wrestler and actor who is signed with WWE, where he is a member of the SmackDown brand. He is a 12-time world champion, having held the WWE World Championship eight times and the World Heavyweight Championship four times.
Randy Orton is intelligent wrestler. His style to change one move into another is awesome. First I hate randy when he was the part of the evolution and the authority. But now when he kicks seth's and authority's ass I love him
You could imagine...When he first joined WWE, his RKO was deadly that can destroy everyone except the Undertaker. He is getting weaker but...still deadly. At least he can win Seth Rollins, AJ Styles, Dean Ambrose, Finn Balor.
Smart and diabolical, his RKO will come outta nowhere and finish you off with a pin. Oh don't forget, his punt proves more deadly and he'll kick your brains out!
One of the best Superstars the average thing and can't wait for him to come back it's going to be good can't wait to see will be in front of my T.V. every night until I see him again he is my favorite
5
Stone Cold Steve Austin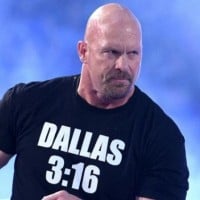 Steve Austin (born Steven James Anderson on December 18, 1964, later Steven James Williams), better known by his ring name "Stone Cold" Steve Austin, is an American actor, media personality, producer, and retired professional wrestler who is signed to a legends contract for WWE. ...read more.
If you smell what the rock is RIP rock RIP Brock Lesnar, RIP anyone in the way of Stone Cold Steve Austin! I will admit Steve isn't my favourite wrestler because that award goes to the dead man undertaker but for most dangerous Steve wins before you could say Steve Austin's broken skull challenge!
He punched Donald Trump in the stomach and I laughed so hard when he ranted on him, then wrestled on him. Donald Trump was easily defeated, never mess with Stone Cold.
He flipped and dropped triple h in a car upside down!
He is excellent player
6
Ryback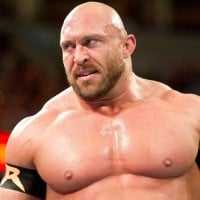 Ryback Allen Reeves is an American professional wrestler that performs in wrestling shows on the indy circuit. He is a former WWE superstar and Intercontinental Champion.
This killing machine will give you a beating of a lifetime and left you in a ring as a finished meal. FEED ME MORE!
He is undefeated by other players cheated more than once though but still is the best.
He is going best in WWE
Ryback best than al
7
Goldberg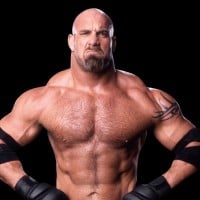 William Scott "Bill" Goldberg is an American actor, former professional football player, and semi-retired professional wrestler.
He has the power and guts to face Lesnar. He beat Lesnar twice, and WWE is scripted, which is why Goldberg lost to Lesnar at WrestleMania 33. He has gotten old, which is why WWE couldn't keep the WWE Universal Championship with him. He is more powerful than Brock. I will give you proof: have you seen Brock vs. Big Show? Brock couldn't properly execute the F5 on Big Show, but Goldberg vs. Big Show, Goldberg properly executed the Jackhammer on Show. In my personal opinion, I think Goldberg is more powerful, intelligent, dominant, and greater than other WWE superstars like John Cena, Brock Lesnar, Stone Cold, The Rock, The Undertaker, Roman Reigns, Kane, and all others.
Bill Goldberg is top and tough wrestler and he does not think about opponent but always fights to win. His will power is most stronger than any other wrestler. There is no doubt about it. There is no tough wrestler like Bill Goldberg in wrestling history.
I'm very angry because Roman is nothing he's a child. Every one know The the man gold berg is unbeatable he should be number 1.First see the matches of berg and then decide...
He is the most dangerous man in wwe history in my opinion and he's just unstoppable who's conquer the conqueror brock lesnar in survivor series 2016 in just 90 seconds.
8
Kane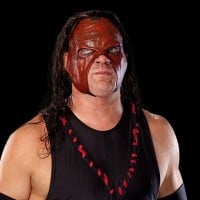 Glenn Thomas Jacobs is an American professional wrestler, insurer, and actor. He works for WWE, and is best known by his ring name Kane.
Whenever The Big Red Machine steps into the ring, he does only one thing, and that is destruction! He is the most dangerous wrestler ever to step into the ring. He is more dangerous than The Undertaker, Lesnar, Austin, etc., so he should be ranked number one. That's why Kane is the best, the greatest, and will be my favorite wrestler forever. I watch WWE just because of Kane. Kane for the Hall of Fame in 2018! Thank you, Kane.
Burns Jim Ross
Electrocuted Shane's testicles
Burns his brother
Broke Daniel Bryan's neck
destroyed every single superstar during the attitude era
can't be defeated through a clean match, except when someone runs into him and hits him with a chair
buried his brother...Twice
He was so dangerous that during 2003 Needs to be chain locked and guarded by police
SPLIT personality
50 years old already but look at his body. Still looks and performs as if he was 30 years old
Tombstones a priest
Tombstone linda mcmahon
Kane has very dangerous look and face he did not see who stand ahed him he think only to win...
He is brother of Undertaker.
9
Sheamus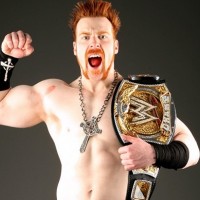 Stephen Farrelly is an Irish professional wrestler and actor. He is currently signed to the American professional wrestling promotion WWE, where he performs under the ring name Sheamus.
He is a cheater, loser and coward. he is nothing to compare for Roman reigns. he won the WWE world heavyweight championship because when Roman Reigns is tired and then he comes. But now Roman reigns is WWE world heavyweight champion
He has just finish his pint of Irish beer and he's gonna brogue kick your head off and use you as his head mount.
He is first in doing cheating.
He is cheater and duffer.
10
The Rock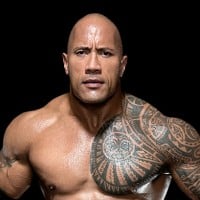 Dwayne Douglas Johnson, also known by his ring name The Rock, is an American and Canadian actor, producer and semi-retired professional wrestler, signed with WWE.
What! Rock is best player in WWE how can stand against any opponent any situation and can fight and win but game should be neat and clean
The rock is the best in the WWE you do not want to fight him he'll break all your BONES!
I like you are you my wrestler. I can't sleep without seeing you. in my dreams I see you the rock.I mean a wrestler who is my favourite.
Rock should be on top.. He is the best fighter ever seen in WWE history
The Contenders
11
John Cena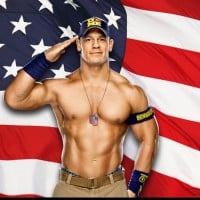 John Felix Anthony Cena Jr. (/ˈsiːnə/; born April 23, 1977) is an American professional wrestler, rapper, actor, and reality television show host signed to WWE, where he is assigned to the SmackDown brand. ...read more.
I think that John Cena is the most dangerous man in WWE. He is such a guy who always fights like a real fighter.Nobody is able to defeat him.The anger of him can be seen in each and every match that he fights against any WWE star.
In general we can say that he is the world's best WWE superstar.
I'm the biggest fan of cena.
He is the best wrestler of all time and my favorite.
He should be in top 3 list.
I love him because of his style fight and he is respectful to refferi.
John Cena Is Really Best In The World. If He Gets Angry Then nobody can stop him.. He should be in 2nd Place after Brock
I think that John Cena should be at number 1 because he had defeated Brock lesnar at 2012 extreme rules...HE IS MY CHAMP
12
The Great Khali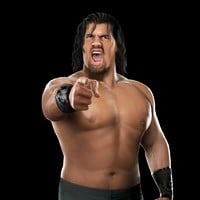 Dalip Singh Rana, better known by his ring name The Great Khali, is an Indian promoter, actor, powerlifter and professional wrestler best known for his time with WWE.
Khali is the great, powerful and most dangerous wrestler in the world. He is the only one who can defeat any wrestler
Giants look up to him he's so tall. he should of been a weather forecaster because the weather hits him 5 minutes before everybody else
He is a nice guy but he did accidentally kill a wrestler while he was training.
He is the best Giant wrestler of all time.
Far better than Andre the giant
13
Triple H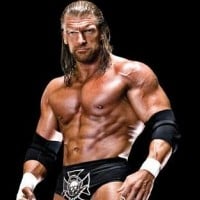 Paul Michael Levesque, better known by his ring name Triple H, is an American semi-retired professional wrestler, corporate executive, and actor.
Triple H and Brock Lesnar should switch places. Triple H will use a sledge hammer! Ok, so Brock Lesnar has 1 powerful submission hold. Triple H is The Game, The King of Kings! Triple H is VERY dangerous! He should be number one. He almost broke the Streak! I'm not saying he should have broke it, he came so close. He is dangerous!
What! The Game is one of the most talented and strongest wrestlers of all time. He has done so much for the WWE and he is a such a low rank? Come on guys, he was the best when he entered the ring. In other words, he was undefeated.
Triple H in his prime would always get the last laugh. During the Reign Of Terror, losses didn't matter cause he would always get the World Heavyweight Title back in the end.
He is very dangerous. He doesn't fight up to his potential when he is cool, but if some one makes him mad, he just kills the other guy, examples are hhh v undertaker w 27, and his matches against randy orton, and brock lesnar.
14
Batista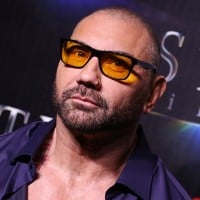 David Michael "Dave" Bautista Jr. is an American actor and former professional mixed martial artist and professional wrestler.
Batista in 2005 to 2006 has been pwi 1. He was the best wrestler in the company. He not only had a great variety of moves but his mic skills were amazing. He was real badass. He has defeated undertaker hhh john cena brock lesnar. He is the best heel and baddasss in wwe
Batista is known to everyone. He should return to WWE. He is the most popular WWE megastar ever.
Batista was Very Powerful, Strong and Dangerous Superstar... He Should Be in top 10
Batista is ever powerful superstar.
15
Chris Benoit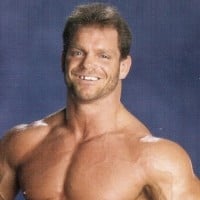 Christopher Michael Benoit was a Canadian professional wrestler. During his 22-year career, he worked for numerous promotions including the World Wrestling Federation/World Wrestling Entertainment (WWF/WWE), World Championship Wrestling (WCW), Extreme Championship Wrestling (ECW), and New Japan Pro-Wrestling (NJPW).
This guy murdered his family and then himself, whatever reason he had to do such a thing (drugs, disease, or general insanity whatever really), he is WITHOUT A DOUBT the most dangerous wrestler in known history.
He is not an actual jerk I'm sure he killed his family because he was probably insane. But that can't take away from the fact that he is one of the best wrestlers of all time.
I don't have any respect for him, period.
You guys do know what he did... Right?
16
JBL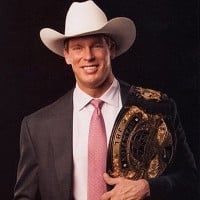 John Charles Layfield (born November 29, 1966), better known by the ring name Bradshaw or JBL, is an American retired professional wrestler and football player.
17
Dean Ambrose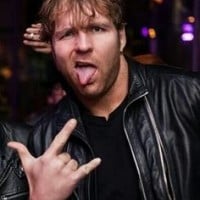 Jonathan "Jon" Good is an American professional wrestler and actor, signed to All Elite Wrestling (AEW) under the ring name Jon Moxley. He also makes appearances for New Japan Pro-Wrestling, where he won the IWGP United States Championship. He previously worked for WWE under the ring name Dean Ambrose, ...read more.
He is very crazy and so cute I love him his blue eyes are just amazing. When he smile I just get flat on him. I love him so much.
He is such a crazy and a good fighter he is such a strong man that he can fight to any one without fear.
He an best wrestler of WWE.
I liked his blue eyes.
He never cheat anyone in WWE.
His style is so different from others wrestler of WWE
He's a lunatic fringe. Lunatic basically equals to dangerous. You never know what he's going to do next.
18
The Big Show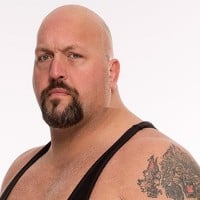 Paul Randall Wight, Jr. is an American professional wrestler and actor, better known by his ring name Big Show.
As for the world's largest athlete in WWE, his huge fist like a size of your magazine will knock the living hell outta you.
World's second biggest sell out because the first is seth rollins. He is not a giant. he is baseball baseball baseball
He's the world's largest athlete!
His wmd can beat anyone
19
Braun Strowman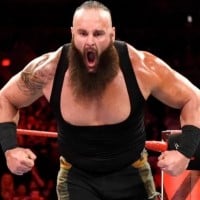 Adam Scherr is an American professional wrestler and former strongman. He is currently signed to WWE, where he performs under the ring name Braun Strowman. In WWE, he is a one-time Universal Champion, a one-time Intercontinental Champion, and a two-time Raw Tag Team Champion.
To they most dominate superstar to they most pathetic wanna been has been scumbag. Of the wwe universe and the wwe network

I challenge you to a fight I just thought that You've excepted my challenge. By picking up to by ton by to f heavy equipment.

You're nothing but a jacket up person who has no pulse at all maybe you can take that beard ft and just sell it t big show s he can grow butt hairs up his ass.
Brock Lesnar looks small compared to him. Braun also got Lesnar to his limits. Should be Universal Champion by now.
This guy beat Goldberg. He's really strong!
The monster among men
20
Mark Henry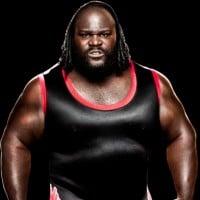 Mark Jerrold Henry is an American powerlifter, Olympic weightlifter, strongman, and professional wrestler who is currently signed to WWE.
Braun strowman beat him
Hey Mark Henry ain't seen you in a long time when you going back home did Robert how's your family
21
Alberto Del Rio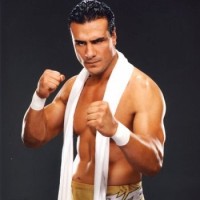 José Alberto Rodríguez best known as Alberto Del Rio is a Mexican professional wrestler and former mixed martial artist.  
The reason why ADR is dangerous is because of his arm breaker and his sneaky ring announcer.
22
Jerry Lawler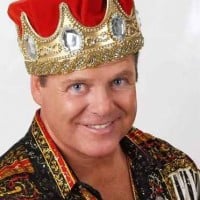 Jerry O'Neil Lawler, better known as Jerry "The King" Lawler, is an American semi-retired professional wrestler and color commentator. Prior to joining WWE in 1992 (then known as the World Wrestling Federation), he wrestled in numerous territories, winning numerous championships, including many World ...read more.
23
Seth Rollins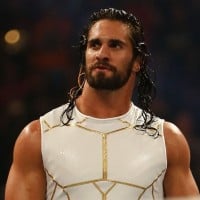 Colby Lopez is an American professional wrestler and actor who is signed to WWE under the ring name Seth Rollins. He is the Current Intercontinental Champion.
Everybody, stop being an assdragon and appreciate the wallaby for who he is. Obviously, Seth Rollins is the wallaby from Rocko's Modern Life, the show that everyone loved. Don't believe me? Look at the nose, the eyes, the-- HOLY COW, NOW THAT'S A WALLABY. If you don't know what Rocko looks like (shame on you), than look him up and see the staggering resemblance yourself. Guys, let's sign a petition to get Rocko back on his Nickelodeon show. He's decent in the WWE, but he needs redemption-- a new, modern life. Kevin Owens, who is obviously Heffer, also needs to part from Sparklecrotch and join Rocko for a new, modern life.
Wow! This guy makes me super mad because he can't win by himself! He Ius a cheater and total sell out!
Love or hate him but you can't ignore him. Seth is supermely talented super star in wwe I love to watch his actions
Seth is dangerous along with all the winning moves he gives..
24 Alexander Rusev
25
Mahabali Shera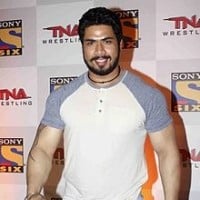 I like his action of enjoing on his entry music,... best of luck shera
He is real indian
PSearch List