Top Ten WWE Wrestlers with the Best Performance in the Men's 2020 Royal Rumble
The 2020 WWE Royal Rumble was a very good one, and I'm sure that it's still fresh in all of our minds. Out of 30 great wrestlers, which of them had the greatest performances and why? It had us hooked from the start, from Lesnar pummeling the first 12 competitors to the great final few minutes. Enjoy!

The Top Ten

1 Brock Lesnar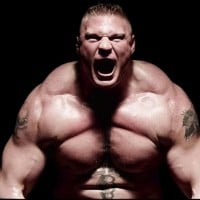 Brock Edward Lesnar is an American professional wrestler and former amateur wrestler, professional American football player, and mixed martial artist who is currently signed to WWE.
He wasn't even the winner, and yet he's easily the number one. He entered at number one and literally eliminated 13 men in a row, including three who teamed on him. He did amazing and only lost when he was so tired and sweaty from eliminating so many and the winner of the Royal Rumble came in, all fresh and ready to fight and beat him. But look at all the greats who Lesnar beat, virtually without a break. Elias, Rowan, Roode, Morrison, the great Mysterio, Big E, and Kingston, the last three all at once, Cesaro, Benjamin (after pretending to make an alliance), Nakamura (who won the royal rumble in 2018), MVP, Strowman, and Keith Lee.
2
Drew McIntyre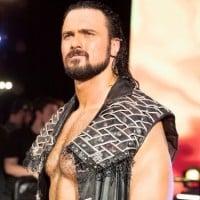 Andrew McLean Galloway IV is a Scottish professional wrestler currently signed to WWE, where he performs on Monday Night Raw under the ring name Drew McIntyre, where he is a two-time WWE Champion.
Drew McIntyre won the 2020 Royal Rumble. That alone puts him in a high spot, but no... that is not all McIntyre did. He eliminated Brock Lesnar after Lesnar took out 13 other men in a row easily, and then eliminated 5 other men (6 eliminations in total), who were Miz, Ricochet, Corbin, Rollins (after he eliminated three people in a row), and Reigns for the final elimination.
A well deserved win. From the time he eliminated Brock Lesnar, it was already set in stone that he'd great, and win!
3
Edge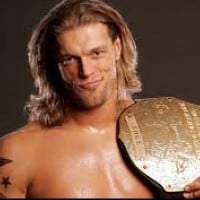 Adam Joseph Copeland is a Canadian actor and professional wrestler. He is currently signed to WWE, where he performs on the Smackdown brand under the ring name Edge.
His surprise return (at least I think it was a surprise) after a nine year retirement made everyone really happy, and he didn't put it to waste. He eliminated Orton, Anderson, and Styles, amazingly, and showed that he definitely still has it. He did awesome until Reigns finally defeated him when it came down to the final three.
4
Seth Rollins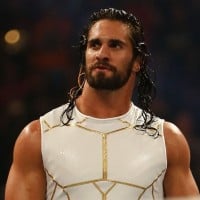 Colby Lopez is an American professional wrestler and actor who is signed to WWE under the ring name Seth Rollins. He is the Current Intercontinental Champion.
Seth Rollins, well, he was pretty good. He came in at #30, which means he had quite the advantage, and immediately eliminated three of the remaining 8 people, including some big names like Aliester Black and Samoa Joe. He was eliminated right after that, of course, but he definitely did good for the small amount of time he had in the ring.
5
Roman Reigns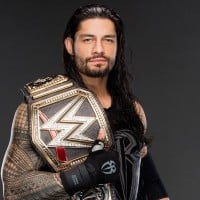 Leati Joseph "Joe" Anoa'i (Roman Reigns) was born on May 25, 1985. He is an American professional wrestler and former professional Canadian football player. He is currently signed to WWE, where he performs under ring name Roman Reigns. His finishing move is Spear and Moment of Silence. His signature move is Superman Punch. He is better known as the Powerhouse. He has won 2 WWE titles, one tag team championship as "the shield", the 2015 Royal Rumble and is a 7 time Slammy Awards winner. His Main Evented Wrestlemania for 3 years in a row since coming on the scene in WWE, and he is often considered to be the most hated babyface of all time.
I'll admit that Reigns did pretty good. He was the second last participant left in the match, he got multiple elims, and he showed some good wrestling, plus his Superman punch on Rollins, which answered Rollins' offer perfectly, was great. But I'll be honest with you. I don't love him as a wrestler. His performance is flawed, to say the least, and I feel that he always lasts long and even wins when he doesn't have amazing wrestling abilities. Don't get me wrong, he's a good wrestler, but not as good as many other wrestlers who could've won instead of him.
6
Randy Orton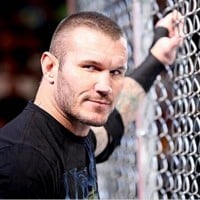 Randal Keith "Randy" Orton is an American professional wrestler and actor who is signed with WWE, where he is a member of the SmackDown brand. He is a 12-time world champion, having held the WWE World Championship eight times and the World Heavyweight Championship four times.
It's true that Orton did only eliminate one person in the Royal rumble, which is actually a lot when you think about Lesnar, McIntyre, Rollins and Edge hogging all the eliminations, but he did demonstrate some great wrestling abilities. He did some KOs, was one of the final four wrestlers still in the ring, and showed that the viper still had it.
7
Samoa Joe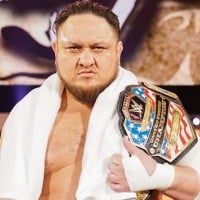 Nuufolau Joel "Joe" Seanoa, better known by his ring name Samoa Joe, is an American professional wrestler, currently signed to WWE and performing on NXT. He is most well known for his time in NXT, where he was a former two time NXT champion.
Samoa Joe didn't actually eliminate anyone, surprisingly, but he was one of the final six remaining people in the ring, and he demonstrated a lot of physical strength and power, showing off his famed "Coquina Clutch". I don't love him as a wrestler, but the fact remains that he is pretty good, and he performed greatly in the ring.
8
Keith Lee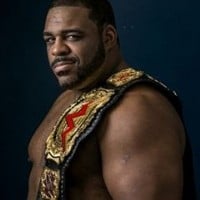 It's true that Keith Lee was one of the 13 men beaten by Brock Lesnar, but I'd say that he put up the biggest fight on his own. Lesnar even looked a little impressed when Lee entered the ring, calling him a "big boy" and they kinda just stared at each other for a little while before the fighting started, and while Lee was eventually eliminated he did knock Lesnar down and put up quite an impressive fight.
9
Rey Mysterio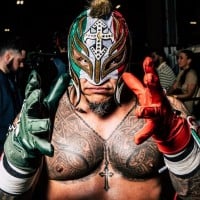 Óscar Gutiérrez, better known by the ring name Rey Mysterio, is a Mexican-American professional wrestler who currently works for WWE on the Smackdown brand.
It's true that he was another one of the many people to be brutally chucked out of the ring by Lesnar, and that even happened while he was teaming on Lesnar with two other people, but Mysterio still had an admirable performance. He showed some great athleticism proving that he still has it, and he personally impressed me a lot.
10
King Corbin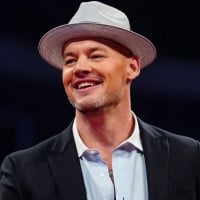 Thomas Pestock is an American professional wrestler and former professional football player. He is currently signed to WWE, where he performs on the SmackDown brand under the ring name Happy Corbin. Pestock signed with WWE in 2012 and was assigned to their developmental brand NXT. He debuted on the main roster at WrestleMania 32, winning the André the Giant Memorial Battle Royal. During his time on the main roster, he won the 2017 Money in the Bank men's ladder match and the WWE United States Championship. In 2018, he was appointed as the General Manager of Raw and starting a feud with Kurt Angle which culminated at WrestleMania 35, with Corbin defeating Angle in his retirement match. A few ...read more.
I decided to put him on here because he was one of only 7 participants to actually eliminate someone from the 2020 Royal Rumble. He eliminated Matt Riddle, but he was eliminated by MacIntyre right after that, so he only lasted a couple minutes. Still, being one out of seven people to eliminate someone is something good, isn't it?
BAdd New Item