Top 10 YouTubers Who "Died"
nelsonerica
When YouTubers gain views and subscribers, they become important, but when YouTubers quit their accounts or die of health problems, they are gone forever.
Here's a list of YouTubers who "died". Death falls into two definitions here, 1, passing away due to any health condition, and 2, quitting something important forever.
The Top Ten
1
Fred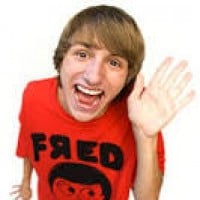 Tasteless humor, stupid haircut, and cheap humor. I know I repeated humor TWICE but it was needed.
Burn him to hell.
He was so annoying, but at least he left.
RIP fred
21 Comments
2
Caleb Logan
That is so sad
The youngest to die on YouTube, at only 13. R.I.P. :(
Caleb Logan, popular YouTuber, has died at 13, he gained fame as the oldest of 3 siblings, and later died.

Doctors have confirmed the cause of death to be hypertrophic cardiomyopathy, which hasn't been diagnosed, and he will be remembered forever. - nelsonerica
It's sad that some people die so young. - RiverClanRocks
12 Comments
3
Edd Gould
Rip
He was a British animator and artist who was known for being the founder of the media franchise Eddsworld, which focused on an internet flash animation series by the same name, of which he was the primary creator.

He died on March 25, 2012 of a 6 year battle with cancer. - nelsonerica
I miss Edd and Eddsworld
He actually did die, and the channel kept on going until a couple months
5 Comments
4
Yakiwchuk
Born in January 17, 1973, has died in January 30, 2015, his cause of death is unknown, but surely he will be missed, R.I.P. - nelsonerica
5
Talia Castellano
Talia was a CoverGirl and Internet star known for her YouTube channel "TaliaJoy18" that featured her unique makeup tutorials.

She inspired millions, and became a CoverGirl artist with the help of Ellen Degeneres.

But then on July 16, 2013, she died of a 6 1/2 year battle with neuroblastoma, a rare form of childhood cancer.

Ever since her death, fans have been signing a bucket list to her tribute event, and went on CureSearch for her tribute, we will all miss her forever, a sad day for YouTube. - nelsonerica
I'm not a girlie-girl but she will always be a role model of mine. - Cesium
6
Kingsley
He was a pop culture on YouTube, he made everyone learn more about YouTube.

But then in 2014, he announced that year would be his last year on YouTube, he told everyone that YouTube used to be a great site for everyone, but "now, YouTube's a business for most people, and there's just so much stupid **** going on behind the scenes, it's ridiculous.".

Yet his "goodbye" wasn't fit well for a finale, and in 2015 he hosted his series, "Drama King," on ClevverTV. - nelsonerica
7
Kevin Wu
His channel had over 3,000,000 subscribers who were extremely distressed when a year passed and he left.

While his account became inactive since 2013, he has been using more time to focus on his acting career. - nelsonerica
I really miss Kevjumba. A lot.
8
Essena O'Neill
She was an Austrailian vlogger and model, and her news about quitting social media went viral.

In "Why I REALLY Am Quitting Social Media.", she explained to 500,000 followers that "At 12 years old, I was miserable because of the numbers I saw on a screen and at 18… I was miserable as well, even when I had it all."

After having a meltdown with the online community, she launched her website, letsbegamechangers.com, and posts videos using Vimeo because, according to the blonde, it's "positive and value based ranking, not likes or followers or BS ads." - nelsonerica
9
PewDiePie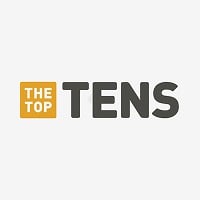 Felix Arvid Ulf Kjellberg (born October 24, 1989), better known by his online alias PewDiePie, is a Swedish web-based comedian video producer, and commentary channel. He is best known for his Let's Play commentaries and Vlogs on YouTube. He is known for being the most subscribed-to YouTuber on the website, ...read more.
His channel was dethroned by T-Series, a music company with more than 110Million subs in 2019.
Pewdiepie is still alive
I think he is really cool
Anyone who put it here hasn't seen enough of him, he made rumors about death, they aren't true, he's still alive and working on YouTube now.
19 Comments
10
Ray William Johnson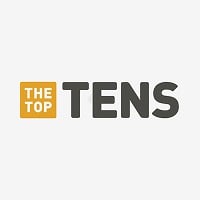 Ray William Johnson is an American actor, comedian, producer, director, writer and rapper, who is perhaps best known for his YouTube channel, Ray William Johnson, and his web series on that channel, Equals Three.
He was so boring!
I miss the =3 show
At 34 years old, he left YouTube, yet since he's still interested in the Internet, he's been keeping his hands full with all types of projects. - nelsonerica
Oh man, I used to watch his videos all the time. I went years without watching him, & it didn't really surprise me when I checked back on his YouTube channel & found that it wasn't very active. - Luxam
1 Comment
The Newcomers
?
Charles Trippy
He's still alive but stopped vlogging daily in 2019. He held the record for the most vlogs ever done every day without stopping, a whopping 3,653. He was worn & decided to move onto other things. A truly bittersweet end to a long historic achievement. No one else ever did what he did. R.I.P. daily vlogging. - SamanthaRosie
The Contenders
11
Dax Flame
Dax Flame had a wonderfully bizarre channel going for himself with tons of adoring fans, which is why no one quite understood why he just decided to up and leave YouTube one day. He randomly returned last year, showing off a new book of his and excited to share news of his appearance in 22 Jump Street. After following up with a couple of other videos, he pulled a Houdini and vanished yet again. - nelsonerica
12
Angry Grandpa
R.i.p. Agp You are in a better place now
It felt like he was my grandpa I watch the videos all the time he was so emurcher and silly and weird but that's why I loved and cared about him till the end of his Life.
RIP!
Rip Agp
13 Hannah Minx
14
Monty Oum
He was brilliant and died way before his time. He dropped out of high school and self taught himself how to animate in 3D. His first project was Haloid - an original fan animation that combines the Halo and Metroid series, followed by the Dead Fantasy series - a fan series that combines Final Fantasy and Dead or Alive characters in epic fights. He eventually had to put the series on hold when Rooster Teeth hired him to work on Red VS Blue, a popular web series. Later, he eventually created his own hugely successful original web series, RWBY.
15
brain4breakfast
RIP
Rest In Peace, you will be always the Best in the Polandball Community
Great youtuber. Really liked his contributions to the polandball community.
16
Annoying Orange
He is so annoying. What I mean by annoying is his voice... please stop making videos which this non living creature.
Um, he's still alive. I find most of these lists to be innacurate, especially the 'Top Ten Worst Kids Shows List' though there are SOME kids shows on it that suck. I saw Total Drama on that list and I'm like-What the heck?! TD isn't EVEN AIMED for kids! It's like, for teens! PG, fellers! Sesame Street I don't care about at all. I apologize if you like Sesame Street, but I personally think those puppets are creepy. Not as creepy as Teletubbies though.

The reason why lists like these are so inaccurate is because ANYONE can edit ANYTHING onto the list.
RIP Annoying orange...Not!
17
Ryan Hyga
He still makes videos on YouTube.
Lol he's not dead...
18
Christina Grimmie
Why did he even shoot her? He should have known that she doesn't love him, she's never even heard of him prior to the meet-and-greet! - Cesium
She was shot on June 10 during a concert, we'll never forget that day. - nelsonerica
HOW COULD SHE BE 20TH ON THIS LIST?! She has the voice of an angel, and some crazy fan found out that she had a boyfriend and decided to shoot her at her concert.
She should go MUCH HIGHER! She was the most amazing and beautiful YouTuber to inspire the world, and Kevin James shot her, He's EVIL and YouTube got struck for the FIRST TIME by TERROR!
3 Comments
19
Alex Day
How the hell is Failrace on this list? Please someone tell me how his channel is dead!?
There's another YouTuber named Alex day who's channel did die. Not failrace
20
Animeme
You know what forget about animeme it's a bad channel now - lincolnloudness
Yes I knew it
i hope animeme gets back
21 Geriatric1927
22
jacksepticeye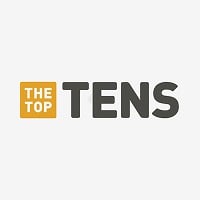 Seán William McLoughlin, better known by his online pseudonym Jacksepticeye, is an Irish YouTube personality, known primarily for his comedic Let's Play series and vlogs.
He makes videos on YouTube still
23
McJuggerNuggets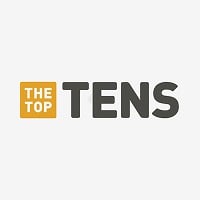 He was on YouTube until he left to go to Red Sun Entertainment.
24
Grant Thompson - The King of Random
We lost our favorite YouTuber! Grant Thompson the King of Random. He died in a paragliding accident. He was 39! RIP Grant 1980-2019.
25
Charles Ross
Someone now add Angry Grandpa.
26
TheQuxxn
She was amazing - DisneyQueen
27
Kitty0706
I always loved his videos
28
KSIOlajideBT
I think he is kind poppin
29 Japa
30 Rubberfruit
31 TheZachman18
32
Buffalax
This guy used to make Indian music videos with hilariously fake subtitles.
33
Google
Yeah Google... - lincolnloudness
34
Setosorcerer
Setosorcerer was Wiped out of my memory... - Aguythatpeopleignores
35
Pruane2forever
Best YouTuber. Left.
36 YoshiEatsWasabi
37
SkyDoesMinecraft
He has 12 million Subscribers but he barely gets half a million views. - Aguythatpeopleignores
38
JayStation
He just quit YouTube.
39 seinfeldspitstain
40
Twaimz
He returned, so he's still alive.
He disappeared from YouTube without telling anyone, also, he deactivated his social media and was never heard from again.
Think also about the death rumors of him.
41
Filthy Frank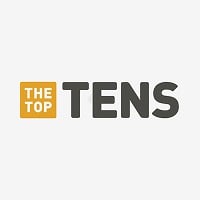 Whilst he didn't "die", he left us and it was a grave loss. All we have left is someone who posts decent sounding Post Malone-type music - AxelS
42
boxxybabee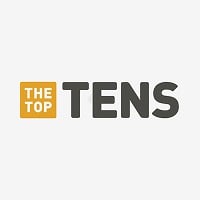 43
Meghan McCarthy
She quit after Christmas in 2018
44 splashdream15
45 Scott from Element Animation
46 Lui Calibre
47 Zyzz
48 joepassgaming
49 Fuziondroid
50 letsgameyourplay
PSearch List
Related Lists

Top Ten Musicians Who Died in Their 30s

Top Ten People Who Died Too Early

Musicians Who Died Without Reaching Their Peak

Top 10 Musicians Who Died Too Soon
List StatsCreated 25 May 2016
Updated 1 Sep 2019
400 votes
74 listings
3 years, 180 days old

Top Remixes
1. Fred
2. Caleb Logan
3. Yakiwchuk
nelsonerica
Error Reporting
See a factual error in these listings? Report it
here
.