Giant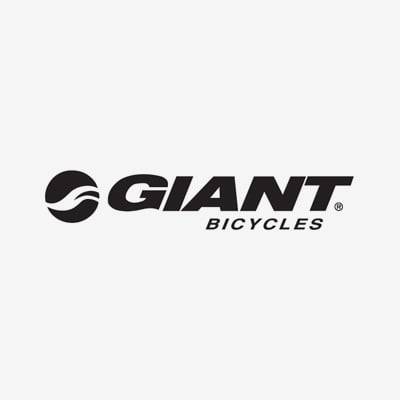 Uploaded by anonymous
Comments
Top
Newest
Just got the 2014 Giant Revel, and compared to my 2012 Revel, it takes my cycling to an Amazing level, I could never imagine. For the price of only R4999 I could not have asked for a more amazing piece of machine than this bike, smooth on the incline, and super fast on the descend, if you don't believe me, try out giant, there's no comparing... My first bike as a GT Avalanche 1.0, great bike, but giant's smooth feel, smooth acceleration, I just don't want to drive any other bike.
I'm 6.2" and am currently riding on a large giant reign 1 and it is amazing. It is super light, durable and agile. Not to mention that is probably one of the best all mountain/enduro bikes that doesn't drain your life savings. Trek, specialized (grumble grumble)
Have owned a Giant Mountain Bike since 1995, and have Never had any problems with it. Have ridden it in Michigan on Ski trails in the Spring and Summer, and I have suffered more than the bike ever did. Also have ridden it in light snow in the winter, and it is great. Yes, it was expensive, but am glad I spent the money. If I had purchased a less expensive bike, would have had to of replaced it at least once, if not more.
Giant makes great bikes. I have been riding an Anthem X for the past 2 years. The ride is incredible, very stable and plush but also stiff enough for racing. I am a huge fan of the Giant bikes, even their road bikes are incredibly nice.
Been riding for 20yrs now, on a giant for the last 14yrs. Riding a reign 1 now. From budget to top end giant is the best. Best frame quality and component to price ratio. Love my bike and I suggest you try one for yourself.
I relly like giant bikes because they are relly good, they don't need care, they are heavy duty, and most of all they are not that cheap and not too expensive I have seen giant bikes that have the same components as a Specialized and they cost less than a Specialized. So I really recommend a giant bike. Thanks
I have a giant boulder se and it is tough as nails I have ridden on many trails and done things that would destroy any other bike, and I haven't had to fix or replace anything except tightening up the brakes or replacing a blown tube. The bike also has amazing suspension and it is also very lightweight. Overall I love this bike and will never go to another brand.
Just bought my new XTC 29er 2. By far the best bang for the buck with some of the highest quality components already on bike. There is a reason why Giant is ranked number 1! I compared my Giant to equally priced Specialized and Trek and I got the best components on my Giant!
I got a entry level giant talon 27.5 4 and it is an amazing bike. Giant does great on all levels of bike. Giant bikes are worth a lot more than they cost. My talon is 700 dollars and is probably worth a 900 dollar trek or specialized
I'm 13 and got a giant defy road bike and a mountain. Bike but can trembler the name the road bike cost 1,400 great bike and mountain cost like 3,000 wroth it great bikes my fave
Dude my name is Eagleman and I will get a Glory 2,Stp Yukon, and I will become sponsored because I am such a good downhill biker but I can't do can can scorpion 360 flips of step up drops but soon I will learn. I have a fox shirt and sometimes I wear it when I mountain bike. The Ellsworth dare is also a cool bike. It has a spring rear shock.
Giant is my favorite bike maker because of its low cost and high quality.
I want to use giant forever.
Please vote giant.
If you are beginner, you should buy giant.

I have a Trek and Giant all mountain. Giant is the best for me, the performance, the feel, the ride and so much more. I wont replace my Giant All mountain Bike!
I love my giant many miles, much satisfaction. I intend to buy another giant soon. My boulder se has been a solid bicycle.
I own two Giant bike a Revel 1 29ER and a Talon 4 27.5, and both are a treat to ride, yet so different from each other. Very light weight, sturdy, robust and engaging to the rider. Giant All the way All day, everyday!
I realize giant frames are the best, weather its low or high end bikes, not to mention of its high quality components, the comfort of riding and most of all the head turning appeal of my giant revel!
Giant, oh what a bicycle brand having this kinds of specification do means a lot of money. So comfortable to ride, last time I was using trek and cube but giant is really awesome. karim, Bangladesh
I have a Giant Glory 01 DH, this is the best bike I have ever ridden. Smooth around corners and a very stable even whist going fast. I highly recommend this bike to anyone who wants a good quality bike.
The best bike I have ever had and ever will have I am taking cycling seriously when asked which bike do I want to use without a single moments notice I said giant
Great, A large selection of bikes from recreational to performance bikes at good prices. They look stunning and they have women versions. They're well built and well equipped. They are also very popular.
I have a " Giant Trance X3 2013 " And it is amazing! The forks are very smooth, the rear suspension works amazing going downhill, and on the climbs, it hardly goes down, which makes it so good! The gears are perfect also.
I bought a Trance 650B last December. I just can't put the right words to describe my feelings when I'm hitting the trails with my Trance. Excellent perhaps... Still not enough! Maybe I'm exaggerating, but its true, its an amazing bike!
Giant xtc frame is really very good
Amazing I got a new bike and its the best one I have ever bought it was £800 and I went down the Himalayas it survived the gear 4 is a bit dodgy now but amazing of what it can do well done to Giant!
Sick bikes, great for every ride!
Related Lists
Best Young the Giant Songs
Top Ten Fictional Giant Monsters and Robots
Top 10 Video Games That Are Basically a Giant Internet Meme
Top 10 Reasons Why James and the Giant Peach Is a Underrated Movie