Top 10 Best Monster High Dolls
1
Original Draculaura
So true! Draculaura should be in second.
She has the best face mold to customize!
She's so pretty! Just my style! So much detail! Best of the best!
She is so adorable!
2
Orignal Venus McFlytrap
She is one of my favorite dolls
She is abslotly gorg I <3 her she is amaz
3
Original Abbey Bominable
I hate monster high dolls! They make Abbey look SO ugly and too short!
She is so cool and has an okay dress
She is so cool I am searching every store for her I want her so badly especially the fluf it is so soft my friend has her aa.
Best doll. dem lips
4
Original Clawdeen Wolf
I love this Clawdeen! She is so detailed! It seems like Mattel isn't trying as hard to make the dolls detailed now - Draxulaura
Clawdeen is like a true friend and must be the main character she is so beautiful and great she is one of my favourite wolfs ever
I have it and I love her she has gorgeous style
She is me favorite
5
Original Lagoona Blue
Yes! Lagoona is so beautiful as a doll!
She is so beautiful! Best lagoona
She's the BEST better than words.
She is verry beautiful
6
Original Spectra Vondergeist
Best original design and clothing selection. Also, most intricate and appealing design in terms of skin tone and additional gothic look. Very original and unique interpretation of a ghost and spectre character in personification.
Yes, I wish I had a doll that is spectra. She is very pretty and I love her very much!
7
Scarah Screams
She's my favorite
8
13 Wishes Twyla
This doll isn't very good... I LOVE Twyla's character but her original doll is weird. Her clothes don't match whatsoever, and I feel like there's something weird about her face
This is the only doll I have and it is gorgeous and perfectly amazing
Tails is wow so cute and adorable! Message by Chloe Padilla
9 Original Rochelle Goyle
10
Original Cleo de Nile and Duece Box Set
Can't spell deuce! But yeah, awesome
I wish I had this pack of dolls but I already have a Cleo and I don't want another one.
Can't spell Cleo! But it's amazing
Oh my god, I need this. Why is it SO low!?
The Contenders
11 Frights, Camera, Action Elissabat
12
Gloom Beach Frankie Stein
She is so pretty she will be my first official monster high doll I love her so much
13 Jinafire Long
14
Catty Noir
This is one of the most beautiful dolls ever I love her
How is she not in top ten!
Great outfit, hair and story
15 Singing Popstar Ari Hauntington
16 Dawn of the Dance Cleo de Nile
17
Original Ghoulia Yelps
I LOVE LOVE LOVE THIS GHOULIA! MY FAVE GHOULIA I LOVE HER FACE AND HAIR AND OUTFIT
18 Dawn of the Dance Frankie Stein
19 Gloom Beach Clawdeen Wolf
20
13 Wishes Lagoona Blue
I LOVE her new design.
This doll is ugly
Her fish bowl is awesome
21
13 Wishes Gigi
She is stunning, especially if you take her hair down. Curl it, put it in a low side ponytail and braid an orange part of her hair and put the braid over the top of her head like a crown, it looks really good
How cool is she I mean I just love her hair I tried 2 do it in my hair laugh out loud didn't work out
I love Gigi she is the best doll ever
Beautiful doll, very unique
22 Skelita Calaveras
23
Howleen Wolf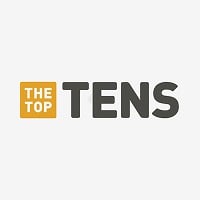 Howleen is awesome! My wish is-To be popular! -Howleen Wolf
24 Ghouls Night Out Rochelle Goyle
25
Scaris City of Frights Rochelle
She is so authentic and pretty
26
Original Toralei
I don't know but I luf toralei
27 Gloom Beach Draculaura
28
Ghouls Rule Frankie
I love her, really scary. Good work
29 Frights Camera's Action Clawdia
30
Frights Camera Action Honey Swamp
She is so awesome and her hair rocks!
31 13 Wishes Howleen
32 Frights, Camera, Action! Viperine
33
Original Nefera de Nile
This doll is so stunning! She looks so evil! She is taller then most dolls and has stunning blue hair that is in a ponytail and has an awesome outfit. I just love her!
34
Ghouls Getaway Elissabat
This dolls is so beautiful. Everything accent of her is gorgeous. Her shoes are these lovely bamboo, wooden carved patterns and her skirt and top are so cheerful and summery. She is an amazing dolls
35
Ghoul Spirit Spectra
This doll is so adorable and cute
36
Moanica D'kay
Monica is wicked. She is a zombie with a huge army. Even though she's a zombie she has chic clothing
37
Freak Du Chic Honey Swamp
Her face details were the best out of all the other cirus characters and her double afro purple hair against the bright turquoise skin is perfect. She is gorgeous with a creative edge.
38 Original Frankie Stein
39
C.A. Cupid
She is the most amazing doll ever I can't beleave she is moving to ever after high aa. I'm so mad she was cool I <3 her
40
13 Wishes Abbey
That doll is so pretty
41 Ghouls Rule Draculaura
42
Ghoul Spirit Frankie Stein
She has the best hair
43
13 Wishes Clawdeen Wolf
She's clearly the best Monster High doll EVER
44 Scaris City of Frights Draculaura
45
Bonita Femur
I like her clothes and wings- but her face if you look at it is dazzling. Her eyes are so large and vivid, her lips are curved and plump, her pink skin is like sweet candy on her and her hair is spectacularly long. it looks amazing on her and the colour streaks in it give her some originality. dot dead gorgeous
46 Amanita Nightshade
47
Clawdia Wolf
She can be socand
48 Invisi Billy
49 Original Gillington "Gil" Webber
50 Original Garrott Duroque
PSearch List