Top Best Monster High Dolls
The Top Ten
1
Original Clawdeen Wolf
I love this Clawdeen! She is so detailed! It seems like Mattel isn't trying as hard to make the dolls detailed now - Draxulaura
Clawdeen is like a true friend and must be the main character she is so beautiful and great she is one of my favourite wolfs ever
I have it and I love her she has gorgeous style
She is me favorite
V 1 Comment
2
Original Draculaura
So true! Draculaura should be in second.
She's so pretty! Just my style! So much detail! Best of the best!
V 1 Comment
3
Original Lagoona Blue
Yes! Lagoona is so beautiful as a doll!
She is so beautiful! Best lagoona
She's the BEST better than words.
V 1 Comment
4
Original Abbey Bominable
I hate monster high dolls! They make Abbey look SO ugly and too short!
She is so cool and has an okay dress
She is so cool I am searching every store for her I want her so badly especially the fluf it is so soft my friend has her aa.
Best doll. dem lips
V 1 Comment
6
13 Wishes Gigi
She is stunning, especially if you take her hair down. Curl it, put it in a low side ponytail and braid an orange part of her hair and put the braid over the top of her head like a crown, it looks really good
How cool is she I mean I just love her hair I tried 2 do it in my hair laugh out loud didn't work out
I love Gigi she is the best doll ever
Beautiful doll, very unique
8
Original Cleo de Nile and Duece Box Set
Can't spell deuce! But yeah, awesome
I wish I had this pack of dolls but I already have a Cleo and I don't want another one.
Can't spell Cleo! But it's amazing
You spelt deuce wrong! But yeah,really cool
V 1 Comment
9
13 Wishes Twyla
This doll isn't very good... I LOVE Twyla's character but her original doll is weird. Her clothes don't match whatsoever, and I feel like there's something weird about her face
This is the only doll I have and it is gorgeous and perfectly amazing
Tails is wow so cute and adorable! Message by Chloe Padilla
10
Gloom Beach Frankie Stein
She is so pretty she will be my first official monster high doll I love her so much
The Newcomers
?
Moanica D'kay
Monica is wicked. She is a zombie with a huge army. Even though she's a zombie she has chic clothing
The Contenders
11
Original Spectra Vondergeist
Best original design and clothing selection. Also, most intricate and appealing design in terms of skin tone and additional gothic look. Very original and unique interpretation of a ghost and spectre character in personification.
Yes, I wish I had a doll that is spectra. She is very pretty and I love her very much!
12 Dawn of the Dance Cleo de Nile
13 Dawn of the Dance Frankie Stein
14
Catty Noir
This is one of the most beautiful dolls ever I love her
V 1 Comment
15 Gloom Beach Clawdeen Wolf
17
Howleen Wolf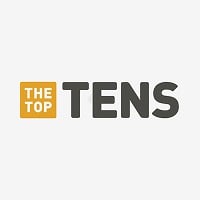 Howleen is awesome! My wish is-To be popular! -Howleen Wolf
18 Gloom Beach Draculaura
19 Scarah Screams
20 Ghouls Night Out Rochelle Goyle
BAdd New Item
Recommended Lists