Top 10 NBA Players of 2013
The Top TenXW
1
LeBron James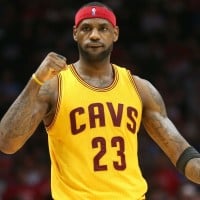 Lebron is an amazing ball player, I am a big Laker fan and I know that I should vote for Kobe but I think everyone could agree with me that Lebron is amazing. When Lebron played against the Chicago Bulls he made 32 points, 7 rebounds, and 3 assists compared to Kobes isn't considered the Lakers top performer anymore his thunder was stolen by Dwight Howard and Antawn Jamison. - directioner
King James is so good and he is young he will be better than MJ soon. Very big Strong, Great Athlete, Nice Size to get hole, Over Power Defenders, Can shoot Mid Range, Friendly on Court, Great Passer, Have Strong handles To Control Ball.
Your the best player and I want to become you.
7 rebounds is nothing loser
V19 Comments
2
Kevin Durant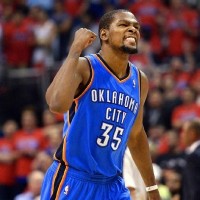 He is the best scorer in the league by a long shot. He manages to be the top scorer even with Russell Westbrook who averages 20 points a game, and Serge Ibaka who has become a dominant power forward.
Heck yea! Kevin durant needs to be first! LeBron can't score as good and easily and frequently as kevin durant. And he is beast. They only have 3 good players so no wonder they didn't make championships, russell was hurt too. Lebron has the perfect team but I admit he was extremely clutch in the playoffs. But not as clutch as durant could be GO OKC - theshowmaster225
What other bball player has own movie, an avidly called nickname, and the most popularity in the NBA. Who other than Kevin Durant. He also has cool shoes laugh out loud
I think kevin Durant is better than LeBron james
V10 Comments
3
Kobe Bryant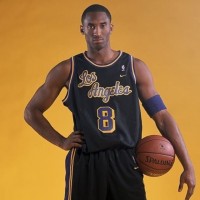 Kobe is the best I think its unfair to compare a 35 year old kobe to a prime LeBron even at 35 LeBron is not that much better then kobe I bet at 31 32 LeBron will still be good but no way near how kobe was at that age go black mamba
Kobe bryant is the best ever at his position sorry michael you are the best ever to play but kobe is the best at the position
Kobe Bryant is the best player in this time have accomplish far more then all these players on this list haters haters go Black mamba
Kobe is my favorite idol
V13 Comments
4
Derrick Rose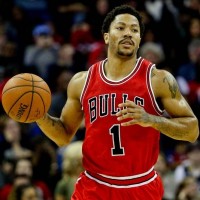 WOAH! What the hell is Rose doing at #7 he should be in the top 3
He's the best rookie of the year 3 times
Rose can shake lebron if he wanted to so what is he doing at number9?
He's better than kobe!
V8 Comments
5
Dwyane Wade
Wade is certainly ranked 4th he is one of the best all around players in the game and the best scorer in the NBA too.
He is way better than Kobe he is the best shooting guard in the league. He is the best driver in the league. Him along with LeBron James are the dynamic duo in the NBA. THEY ARE THE CHAMPS!
No way that the highly non factor Dwayne Wade should be 4. He sat out like 25 games and they WON most of them.. #Non-Superstar.. He is good, but not anywhere near the level of CHRIS PAUL, or James Harden... What kind of Superstar averages 20 and 4?! Not Kobe! Not Harden! Not Paul, Irving, Curry. Come on now.. He's NOT top 10. You want proof? Ask KD
He will be fourth soon
V7 Comments
6
Carmelo Anthony
Carmelo is hands down the best. But what makes him even better is the fact that he's a modest player and doesn't need to broadcast How good he is, the way LeBron does.
Carmelo is the best LeBron is the worst
Carmelo is in my books number 5 Chris Paul number 4 and kobe is number 3, that's just my opinion on this ranking system of the nba's top dogs
V5 Comments
7
Chris Paul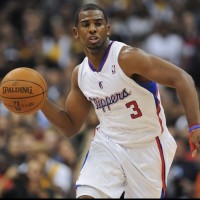 Paul's one of the best point guards in the league
Good player he know how to move that ball around
He gets more points and still gets assist
V1 Comment
8
Russell Westbrook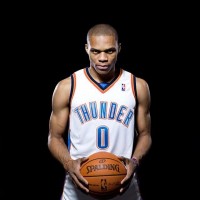 V1 Comment
9
James Harden
Has anyone seen the play when he went between the legs backwards and got an and 1 that has to be the most sick play of any rockets player of all-time
FEAR THE BEARD this guy needs to shave and go to play with the knicks but he can stay with houston
I love James Harden he should be the MVP I just love him. He is so smooth on the court I just love the way he play!
10
Blake Griffin
Man common at least top 5 with those double wind mills
He's the best player in his team.
The Contenders
11
Kyrie Irving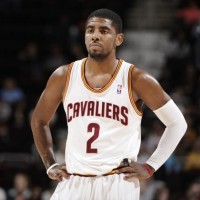 What a GUN! Keep going Kyrie you BEAST!
12Dwight Howard
13Rajon Rondo
14
Stephen Curry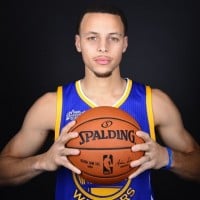 OK curry should be a top five or even three on this list. this is the best shooter in the NBA. And he dose it off the drible at the pg position. With chris paul handles and steve nash court vision best pg in the league
V3 Comments
15Kevin Love
16
Jeremy Lin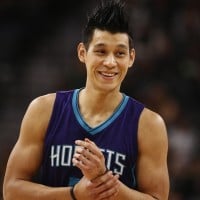 What is jeremy lin doing here he's not supposed to be at top20
17
Tim Duncan
How is tim duncan not in the top ten. He lead the spers to the nba finals and took miami to seven games. He is also one of the oldest players in the leage but still made the all nba first team enough said
V1 Comment
18Javale McGee
19John Wall
20Chandler Parsons
BAdd New Item
Related Lists

Top Ten NBA Players of the 2012-2013 Season

Best NBA Players of 2013-2014

Top 10 NBA Players to Look Out for 2013-2014

Best NBA Players of the 2013-2014 Season
List StatsUpdated 4 May 2016
300 votes
23 listings
3 years, 39 days old

Top Remixes (6)

1. LeBron James
2. Chris Paul
3. Kevin Durant
D-Wade3
1. LeBron James
2. Kevin Durant
3. Carmelo Anthony
dksa
1. LeBron James
2. Kevin Durant
3. Kyrie Irving
Ballinking6
View All 6
Posts
Error Reporting
See a factual error in these listings? Report it
here
.