Best Spongebob Squarepants Characters
The Top TenXW
1
Patrick Star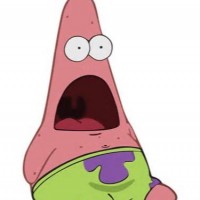 Patrick in the movie is absolute comic genius. Eg: At the trap ice cream stand surrounded by skeletons. Pat: Wait a minute... WAIT A MINUTE! SPONGEBOB! MAKE MINE CHOCOLATE! And Pat: Never mind the car, wheres the road (echo) road... Road... Road... Road... Cut to patrick repeating the word Road road road - TepigBoss
His dumbness is his success to being the funniest character - roblist
You Have to like patrick! He is stupid but He Makes The Show Funny. PATRICK REPRESENT! - lyere1
It depends. In the older seasons, he was comedy GOLD! But he did become the worst character in newer seasons.
V115 Comments
2
Squidward Tentacles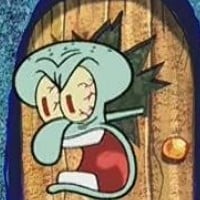 Even though Squidward's no longer my favorite in SpongeBob SquarePants, I still respect and like him because his personality is like mine in these ways.

1. He's uptight, sarcastic, cynical, moody, serious, mature, and ill-tempered.

2. He can't stand SpongeBob and Patrick due to their excessive mischief.

3. He hates Mr. Krabs for abusing him.

4. He can relate to Mrs. Puff due their hatred for that damn SpongeBob.

As I typed earlier, Squidward's being serious is one of the reasons that I like him. And I like serious character because I can relate to them. I don't like funny characters very much because they bug the hell out of me just as people who claim that Squidward is funny does. They're delusional if they think he's funny.

Since I'm similar to Squidward, I wish that I could beat the hell out outta Patrick 'n' SpongeBob because of how inconsiderate they are to that octopus. Why, I remember being antagonized by bullies who used humor as an ...more
Who could not like Squidward? He's awesome and funny sometimes, which makes up for his usually boring self
Although he sometimes is mean with Spongebob, without he the program would be bad. - rock2metal
He plays the clarinet like me! Plus he always has bad luck like me. I think both of us are cursed
V78 Comments
3
Spongebob Squarepants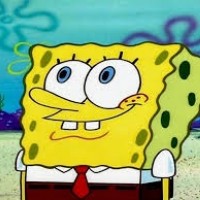 Spongebob is the star. Patrick is in only a little bit of episodes and if he was in every single one like Spongebob then who would have no material. Besides Patrick and Spongebob's dumbness is like almost the same thing.
You do know that Patrick showed in most of all the episodes, besides SpongeBob. - McKing1003
Who's name do they say 8 times in the theme song? SPONGEBOB'S!
Patrick should be #2 and Spongebob should be #1! But that's a good idea, they should give Patrick his own show.
SpongeBob is awesome he may be annoying but he's cool ya know
V61 Comments
4
Plankton
I think he is the best character too the show wouldn't be the same without him I like him not only because he's evil but also because of all the evil schemes he comes up with and it makes me wonder if he will successfully get the Formula and keep it for good and be more successful then Mr. Krabs with his restaurant and when I think about it its too bad the residents of Bikini Bottom including Plankton himself don't know about the internet I mean could you imagine if they did a episode in which plankton discovers the internet learns how to use it and tried to looks up the Krabby Patty Formula he already has his computer wife karen and he connected her to the internet with him being a genius he could easily get the Formula and that worked for him just imagine what Mr. Krabs reaction would be if he discovered plankton found a way to get the formula without him knowing sure him and spongebob would try to put a stop to it somehow but I don't think it would be easy

So yeah anyone who ...more
I love Sheldon J. Plankton he is hilarious and evil and he makes me want the Krusty Krab to shut down. I hope one day he does get the formula he deserves it he works so hard for that and Mr. Krabs is a jerk who wouldn't let his best friend share the least bit of credit for his success. I just wish he would give a bit more credit to Karen but other than that he is amazing. Squidward Quincy Tentacles is my second favorite and I love him to (hard decision) Squidward's hot! So is Plankton (he just needs more height)
He's funny and cool. Even he was shown to be rude in the beginning of a season, but at least he still have a heart to people unlike Mr. Krabs. As shows go on, he become more like a comic-relief and doesn't mind to steal Krabby Patty unlike the early season. I think in my opinion, Plankton is the only one who become good rather than all of characters in the new season
A booster seat hotdog
V22 Comments
5
Mr. Krabs
Mr Krabs is a cheap crab who owns the KrustyKrab rival of sled on plankton of the chum bucket and lives in. Anchor
A cheap stingy crab
He became the worst character because made Plankton try to commit suicide, and his greed may have even hypnotized the Nickelodeon workers to become greedy like him, so that they can make more money like him and never spend it.
He once drove Plankton to suicide.
V29 Comments
6
Gary the Snail
Gary is underestimated, he doesn't talk much, and blends in. That's why I enjoy him on the show.
Gary is great. Possibly the cutest thing under the sea.

Even though most his appearances are cameos, you'll need the tissues once he's gone (Have You Seen This Snail? )
I don't know about Gary. He seems to not enjoy SpongeBob's company that much. I can't tell because all he says is meow. - JHLover321
Snail is the only good character in SpongeBob.
V29 Comments
7
Sandy Cheeks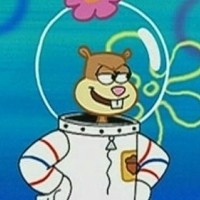 Sandy should be nearer to the top she is awesome and one of the most underrated cartoon characters, there more episodes with sandy in it and she's way better than mr. krabs, I hate him so much.
"SpongeBob's jumpier than a rattle snake in a pickle barrel! Wait... What?! "

Sandy's awesome.
Sandy is a Squirrel in a Astronaut suit and her house has a tree and some other things but no Water and Grass and she only takes off her Astronaut suit in her house and everybody that comes in her house puts an astronaut suit but filled with Water
She is so cool.
V18 Comments
8
The Flying Dutchman
The Flying Dutchman is the best. He embodies subtle hilarity and expresses slight tolerance for the annoying antics of the main characters. Plus, what would the show be without him? Not much different, actually. But there would be no perfume department, no fly of despair, no Davy Jones' locker, no motivational video about "the power within," no howling scene, and more. The Flying Dutchman added more potential for the show to actually be funny. - surgeonsanic
He's the coolest of these stupid people's opinion over al the green and purple wrestlers are the best you idiots
Squidward deserved it in the episode where his ship breaks"
But the only way we can get out is... THE PERFUME DEPARTMENT
V6 Comments
9
Mermaid Man and Barnacle Boy
Dude BATMAN voiced him! Mermaid Man is completely senile and Barnacle Boy is like the useless sidekick!
I love heroes. However, I liked them younger
Mermaid Man: In the power of...
(Lots of kids scream)
(Mermaid Man Snores) - lizard302
10
DoodleBob
He is a cool creative villain for SpongeBob, he should come back for more episodes
He may be in 1 episode, but he is hilarious!
Laugh at every word my man doodle says.
Cool evil creative SpongeBob
V9 Comments
The Contenders
11
Mrs Puff
Question: how does she have her job if she gets arrested almost every episode she's in
Mrs puff is funny and doesn't like SpongeBob
Just a Normal Fish
V5 Comments
12
Fred Rechid
Hey all you people, hey all you people, hey all you people won't you listen to me? I just hurt my leg. No ordinary pain, but pain that hurts really really badly. MY LEG!
That guy's awesome! He always gets hurt and no one ever sees him. I think in one of the episodes, they should show his appearance. I bet everybody including me wants to see him.
MY LEG! It just never gets old
Rev up those fryers, because I'm sure hungry for, HELP, HELP! MY LEG!
V11 Comments
13
Larry the Lobster
Larry is important too, you know! He actually debuted before Plankton.

"SpongeBob, you are so righteous. Will you sign my pants? "
Livin' like Larry. 'enough said.
I'm sorry! It was "SpongeBob, that was so righteous! "
Sandy makes him look weak, and pathetic.
V6 Comments
14Mermaid Man
15
Barnacle Boy
He looks like a human version of Squidward
16
Patchy the Pirate
I really like the patchy the Pirate! He's pretty much the best part of the show for me. (I like seeing him do cool stuff like being in a cave, going on a treasure hunt, And having a fit about SpongeBob)
He should be in the top 15. Not #23! Patchy is awesome! And he's really funny! Especially in the episodes Party Pooper Pants & Ugh! - lizard302
Even though he doesn't appear that much, he's still my favorite SpongeBob character
Somebody is really stupid they think burger beard was patchy
V7 Comments
17
Karen Valencia Plankton
Since when did Karen have a middle name?
The best computer in the sea

She's underwater, shouldn't she short out
18Squilliam Fancyson
19
Bubble Buddy
He is awesome and should be in more episodes.
One of the very few characters that is likeable.
Really no one voted this
I like his son
V6 Comments
20
Burger Beard
Watch the new SpongeBob movie
PSearch List
Related Lists

Funniest Spongebob Squarepants Characters

Top Ten Best SpongeBob SquarePants Characters In the Episode Band Geeks
Top Ten Cutest SpongeBob SquarePants Characters

Top Ten SpongeBob SquarePants Characters That Should Be the Main Character
List StatsUpdated 27 Nov 2015
1,000 votes
124 listings
6 years, 57 days old

Top Remixes (60)
1. Guy in the Shower (Tom Kenny)
2. Patchy the Pirate
3. Spongebob Squarepants
spongebob2
1. Bubble Buddy
2. Karen Valencia Plankton
3. DoodleBob
MasyMenos
1. Burger Beard
2. Mr. Krabs
3. Lord Royal Highness
Weasltown
View All 60
Posts
Error Reporting
See a factual error in these listings? Report it
here
.