Top 10 Rides at Walt Disney World that You'll Need to Fastpass
The Top Ten
1
Avatar Flight of Passage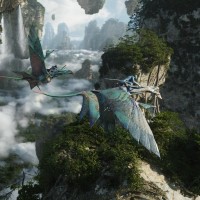 Why the hell are we talking about motion sickness?
I once Fastpassed this ride, and I still had to wait a little over an hour!
2
Frozen Ever After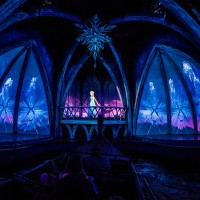 The lines for some of these are super long. Most are not worth it, this included.
At Epcot.Great for Frozen Fans and little girls.Is it scary? It may be scary for young ones because of the drop and the part where you go backwards.
3 Navi River Journey
4
Space Mountain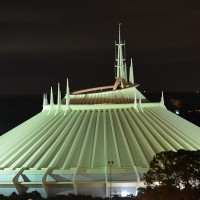 Space Mountain is the name of a space-themed indoor roller coaster attraction located at five of the Magic Kingdom-style Disney Parks.
At Magic Kingdom.Great for ages 8 and up.Is it scary? It won't make a good first ride for your kids if they don't like to sit alone.Also for people who are afraid of the dark or heights may need to skip this ride.
5
Expedition Everest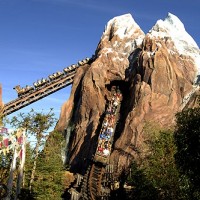 6
Rock n Roller Coaster Starring Aerosmith
At Disney Hollywood studios.Great for fans of Aerosmith or Trill seekers.Is it scary? Yes! It's very scary.You go 0 to 57 miles per. hour in 2.8 seconds into a dark building leading you threw 2 inversions and a corkscrew and many turns.It also has 900 speakers.
7
Toy Story Midway Mania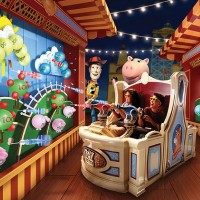 At Disney Hollywood studios.Great for fans of Toy Story and all ages.Is it scary? maybe if you're kid isn't use to 3D but, beside that No.
8
The Twilight Zone Tower of Terror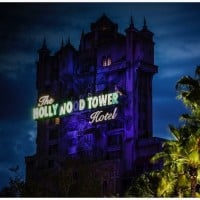 The Twilight Zone Tower of Terror, also known as Tower of Terror, is an accelerated drop tower dark ride located at Disney's Hollywood Studios, Tokyo DisneySea, Walt Disney Studios Park, and formerly located at Disney California Adventure Park. Except for the Tokyo DisneySea version, the attractions ...read more.
9
Test Track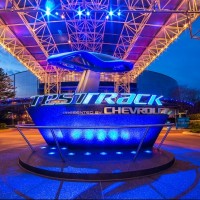 10 Peter pan flight
The Contenders
11
Splash Mountain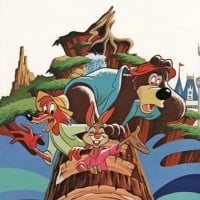 Splash Mountain is a log flume at Disneyland, Tokyo Disneyland, and formerly the Magic Kingdom at the Walt Disney World Resort, based on the characters, stories, and songs originally from the 1946 Disney film Song of the South until controversy & petitions regarding racial history since the George Floyd protests led to a retheming on the U.S. versions based on the 2009 film The Princess and the Frog.
From where I live, the nearest to me is at Disneyland in Critter Country whereas Disney World's is at Adventureland at Magic Kingdom. If you're scared of heights & drops then this'll scare you pretty big. It has a 52.5 foot drop at a 45 degree angle & the scenery & music leading to the drop is also enough to scare you whether or not you know that there's a big & steep drop coming. Good for cooling off though if you don't like being hot as it does make you wet though it contains bromine which, while safer than chlorine, is linked to cancers.
12
Big Thunder Mountain Railroad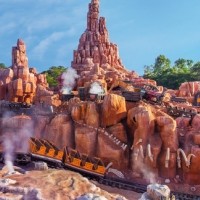 Big Thunder Mountain Railroad is a mine train roller coaster located in Frontierland at several Disneyland-style Disney Parks worldwide.
At Adventureland at Magic Kingdom, it's said to go 36 mph unlike Disneyland's which's 28 mph. I read it's not really scary unlike Disneyland's which has a part where they're about to "blow up the mountain" with dynamite (even though it never really blows up on the ride).
13
Peter Pan's Flight
This's already on the list, but I see you have better grammar for this item. It's not really scary unless you're even the least bit afraid of heights & the dark, but some of the other rides on the list put this to shame.
14
Slinky Dog Dash
I haven't been on it, but I have read it's scary for those afraid of heights and a bit of dropping.
Yet it's pretty high on the motion sickness factor for people.
Though it's extremely scary for those who can't take the heat as you have to wait a while in a mostly shadeless line with the Sun's rays beating down on you.
15
Star Tours: The Adventure Continues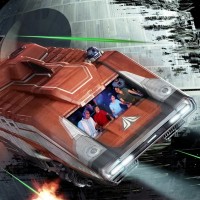 It's thrilling and scary for those prone to motion sickness.
16
Soarin' Around The World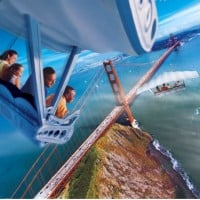 It's a ride that simulates hanggliding around the world, it's scary for those afraid of heights or prone to motion sickness.
BAdd New Item