Animes With the Greatest Soundtracks
The Top Ten
1
Death Note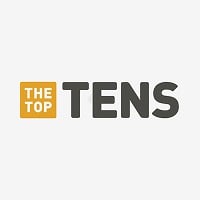 Death Note is a Japanese television drama series based on the manga series of the same name by Tsugumi Ohba and Takeshi Obata. The show is centered around Light Yagami a promising highschooler and aspiring detective with a strong sense of "justice".
Please bring this to no1 ASAP - Hoxton
My favorites were L and Mello's themes.
2
Cowboy Bebop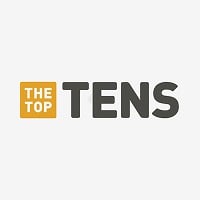 Cowboy Bebop is a 1998 anime television series animated by Sunrise featuring a production team led by director Shinichirō Watanabe, screenwriter Keiko Nobumoto, character designer Toshihiro Kawamoto, mechanical designer Kimitoshi Yamane, and composer Yoko Kanno.
Each episode had a theme that was consistent with the genre of music attached to it and the music played during the episode was fantastic. Also this show has the best opening song ever.
This peaple's are crazy, Why Cowboy Bebop is not in top?!
The seatbelts - Elilacky
3
Dragon Ball Z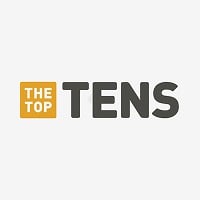 Dragon Ball Z is a Japanese anime television series produced by Toei Animation. Dragon Ball Z follows the adventures of Goku who, along with the Z Warriors, defends the Earth against evil. The action adventures are entertaining and reinforce the concept of good versus evil. Dragon Ball Z teaches valuable ...read more.
4
Naruto: Shippuden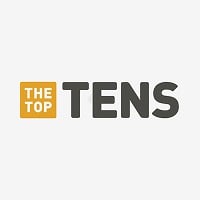 Naruto: Shippuden is the ongoing sequel to the original Naruto anime and covers the Naruto manga from volume twenty-eight on. The TV adaptation of Naruto: Shippuden debuted in Japan on February 15, 2007 on TV Tokyo. It is developed by Studio Pierrot and directed by Hayato Date.
This show has a kickass OST. My personal favorites are Flying Light, Heaven-Shaking Event, and Spin and Burst - Mcgillacuddy
Amazing ost, for me the best are fairy tail, Naruto, bleach, hxh, death note, fmab and the spirited away movie
Ikr naruto shippuden has such good OSTs. my favorite are despair, no home and the one that plays when minato saves kushina
5
Angel Beats!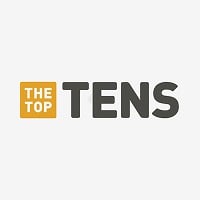 Angel Beats! is a 13-episode Japanese anime television series produced by P.A.Works and Aniplex and directed by Seiji Kishi.
6
Kill la Kill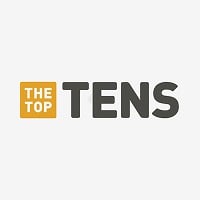 Kill la Kill is an anime television series produced by Trigger. In Kill la Kill, Ryuko Matoi transfers to a new high school in order to find her father's murderer.
7
Samurai Champloo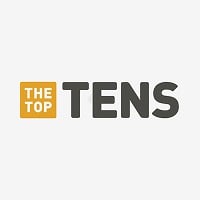 Samurai Champloo is a Japanese anime series developed by Manglobe. Samurai Champloo is set in an alternate version of Edo-era Japan with an anachronistic, predominantly hip hop, setting. It follows Mugen, an impudent and freedom-loving vagrant swordsman; Jin, a composed and stoic rōnin; and Fuu, a ...read more.
An amazing soundtrack for an amazing anime. Samurai Champloo is perfect.
8
Fullmetal Alchemist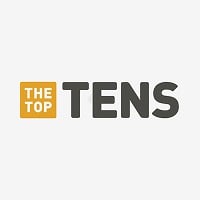 Fullmetal Alchemist is an anime series adapted from the manga of the same name by Hiromu Arakawa. It is about two brothers, Edward Elric and Alphonse Elric, trying to restore their bodies after failing at bringing their mother back to life. It aired in 2003 and was remade as Full Metal Alchemist Brotherhood ...read more.
I listen to the soundtrack while studying
9
Yu-Gi-Oh!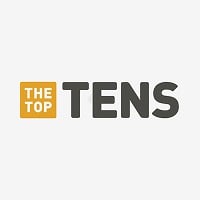 Yu-Gi-Oh! was aired from 2000 to 2004 in Japan, and 2002 to 2006 in the US. It continues where the Toei Anime Left off. When 10th grader Yugi Muto solves the Millenium Puzzle, Yami Yugi emerges, taking control of him to help his friends. In Duel Monsters, they mostly played children's card games because ...read more.
10
Fairy Tail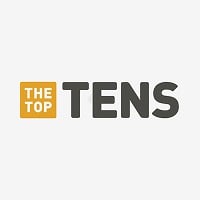 Fairy Tail is a manga franchise created by Hiro Mashima. The manga has been adapted into an anime series produced by A-1 Pictures and Satelight, which began broadcasting in Japan on October 12, 2009. Additionally, A-1 Pictures and Satelight have developed seven original video animations and an animated ...read more.
Fairy Tail always has the great opening & ending songs. this should be at least on top 3
It's Celtic rock really makes it stand out and make the music get you pumped up
Celtic rock for the win
Fairy Tail is the anime with the most amazing soundtracks I have ever heard! definition of epicness!
The Contenders
11
Soul Eater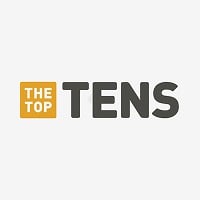 Soul Eater is an anime series directed by Takuya Igarashi and produced by Bones, Aniplex, Dentsu, Media Factory, and TV Tokyo, which adapts the Soul Eater manga written and illustrated by Atsushi Ohkubo.
12
Ghost in the Shell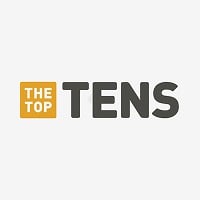 13
Attack on Titan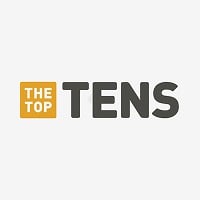 Attack on Titan, also known as Shingeki no Kyojin in Japanese, created by Hajime Isayama, is one of the most popular Japanese anime series to be released. It was first watched in Japan during 2013 and was dubbed in English to be watched in America in 2014. It is best known for its emotional moments, ...read more.
E.M.A. all day. One of the best songs I've ever heard - Mcgillacuddy
"Seid ihr das Essen? Nein, wir sind der Jaeger! " Can't get enough of that first intro. Seriously how is this not number one.
14
RWBY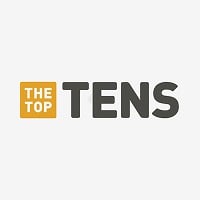 RWBY is an American 3D web series created by Monty Oum for Rooster Teeth. The show is set in the fictional world of Remnant, where young people train to become Huntsmen and Huntresses to protect their world from the creatures of Grimm.
15
Gurren Lagann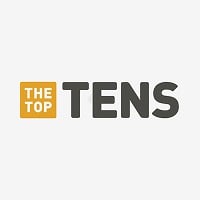 Gurren Lagann, known in Japan as Tengen Toppa Gurren Lagann, is an anime series animated by Gainax and co-produced by Aniplex and Konami. It was also directed by Hiroyuki Imaishi and written by veteran playwright Kazuki Nakashima.
16
Fullmetal Alchemist: Brotherhood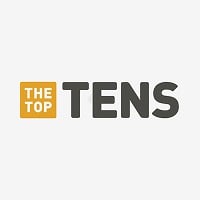 Fullmetal Alchemist: Brotherhood is an anime series adapted from the Fullmetal Alchemist manga by Hiromu Arakawa.
17
Bleach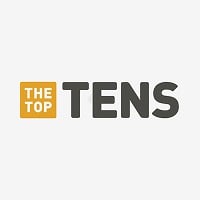 Bleach is a Japanese anime series based on Tite Kubo's manga of the same name. Bleach adapts the first 54 volumes of Tite Kubo's manga series of the same name. In addition, 4 anime-original arcs were broadcast in-between and during the adaptations of original arcs of the manga. ...read more.
I love the soundtrack of Bleach! Its more like rock and then a few strange tunes and sounds but all make up a great combination. The music is just perfect for an anime as great as Bleach. It breaks me down to see Bleach so low on this list. My favorite soundtrack is from the first OST - Precipice of Defeat. And I use these OSTs and the ones from Death Note as my study music and it helps me alright. And about this item being so low on this list.. I just looked up a couple of objective lists and both had Bleach in its top 2 for the anime with the greatest soundtrack which means we need to get this to the top ten. - SytachiRed
Definition of epic
18
Baccano!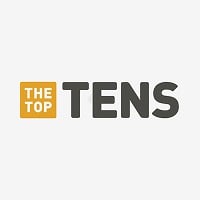 Baccano! (バッカーノ!), which Narita translates as 'stupid commotion', is Italian for 'ruckus'. An ongoing light novel series with over twenty volumes published, it takes place across three eras – the early 1700s, 1930s, and 2000s – and presents its story arcs in anachronistic fashion. Though ...read more.
19 Gungrave
20
Spirited Away
Hiyo Miyazaki is so good at the things he does - seerOfmind
21
Clannad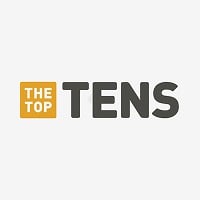 Clannad is the anime adaptation of the visual novel developed by KEY for Windows PCs in 2004, which was later ported to PlayStation consoles and the Xbox 360. The game was the best-selling PC game in 2004 and charted in national top 50 rankings several more times afterwards. Clannad has been adapted ...read more.
22
Code Geass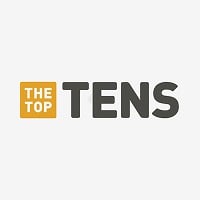 Code Geass: Lelouch of the Rebellion, often referred to as simply Code Geass, is a Japanese anime series created by Sunrise, directed by Gorō Taniguchi, and written by Ichirō Ōkouchi, with original character designs by manga authors Clamp.
23
FLCL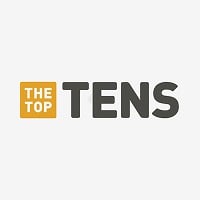 FLCL is an anime original video animation series written by Yōji Enokido, directed by Kazuya Tsurumaki and produced by the FLCL Production Committee, which consisted of Gainax, Production I.G, and King Records.
You got to be kidding me number 26?! The Sound track is so good the pillows is such and underrated band
24
One Piece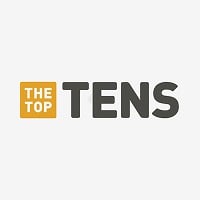 One Piece is a manga franchise created by Eiichiro Oda. The manga has been adapted into an original video animation (OVA) produced by Production I.G in 1998, and an anime series produced by Toei Animation, which began broadcasting in Japan in 1999 and has aired 851 episodes to date.
25
Sword Art Online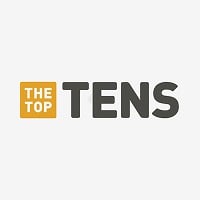 Sword Art Online is a series of Japanese light novels written by Reki Kawahara and illustrated by abec. In 2012, it received an anime adaptation produced by A-1 Pictures and the SAO Project, and is directed by Tomohiko Ito . The first season is divided into two arcs known as "Aincrad" and "Fairy Dance". ...read more.
I like its tracks but please give it to a pro like Yuka Kitamura - Hoxton
Ah, Swordland and Luminous Sword. I give my thanks to Yuki Kajiura for composing wonderful music for this wonderful anime. - ModernSpongeBobSucks
26
Eden of the East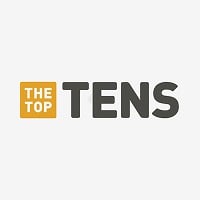 27
Tokyo Ghoul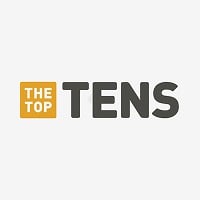 Tokyo Ghoul is a Japanese dark fantasy manga series written and illustrated by Sui Ishida. It was serialized in Shueisha's seinen manga magazine Weekly Young Jump between September 2011 and September 2014, and it has been collected in fourteen tankōbon volumes as of August 2014.
28
Berserk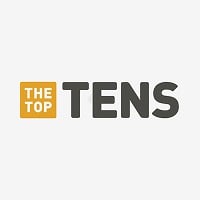 Berserk, also known as Sword-Wind Chronicle Berserk, is a Japanese anime television series that aired from 1997 to 1998. An adaptation of the manga Berserk, it comprises 25 half-hour episodes produced by Oriental Light and Magic and first aired on Nippon TV.
The soundtrack is beautifully emotional and badass epic where it need to be. Berserk is one of the best animes ever made. Can watch it over and over again.
29
Ergo Proxy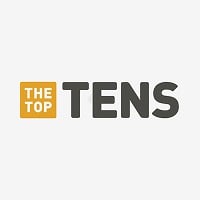 Ergo Proxy is a science fiction suspense anime television series, produced by Manglobe, directed by Shukō Murase and written by Dai Satō.
30 Kino's Journey
31
Darker Than Black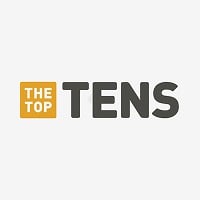 Darker than Black, known in Japan as Darker than Black: The Black Contractor, is an anime television series created, directed and written by Tensai Okamura and animated by Bones. In 2007, the 26 episode anime named Darker Than Black: The Black Contractor aired with a huge commercial success. It was ...read more.
32
Guilty Crown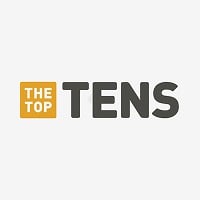 Guilty Crown is a 2011 Japanese anime television series produced by Production I.G which aired on Fuji TV's noitamina program block from October 2011. The story revolves around Shu Ouma, a high school boy who inadvertently obtains an ability called "Power of the King" that enables him to draw out items ...read more.
This anime didn't do so well in the story. I liked it, but not enough for me to obsess over it like I did with a few other anime. However, that soundtrack? Boy! It's a masterpiece! - listotaku17
33 Howl's Moving Castle
34
Hellsing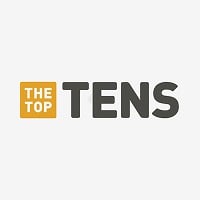 35
Boku no Hero Academia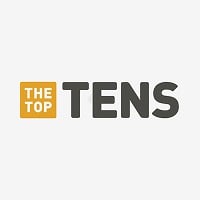 My Hero Academia is a superhero manga series written and illustrated by Kōhei Horikoshi. It has been serialized in Weekly Shōnen Jump since July 2014, and 20 volumes have been collected in tankōbon format.
Soundtrack hasn't been released yet, but just by listening to the music in the anime itself already let's me know that the OST is gonna be hella awesome - Mcgillacuddy
Two words: "Yuki Hayashi." Three more words: "You Say Run."
36
Puella Magi Madoka Magica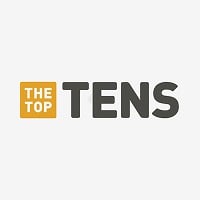 Puella Magi Madoka Magica is a 2011 Japanese anime television series produced by Shaft and Aniplex, directed by Akiyuki Shinbo, written by Gen Urobuchi, music by Yuki Kajiura, opening sang by ClariS, ending by Kalafina (sometimes by the seiyuus) and original characters by Ume Aoki. It also has 3 movies, ...read more.
37 Devilman Crybaby
38
Black Lagoon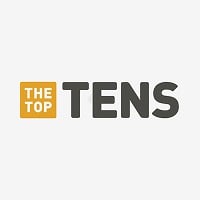 39
Claymore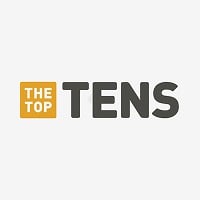 Claymore is a dark fantasy manga series written and illustrated by Norihiro Yagi. The series initially premiered in the now defunct Monthly Shōnen Jump in the May 2001 issue, but was moved to one of their sister magazines as the content was deemed too adult for Shōnen Jump's target demographic.
40
Mushishi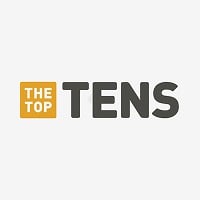 Mushishi is a manga series written and illustrated by Yuki Urushibara. It was serialized in Afternoon Seasons Zōkan from 1999 to 2002, and in Monthly Afternoon from December 2002 to August 2008. The individual chapters were collected and released into ten tankōbon volumes by Kodansha.
41
The Seven Deadly Sins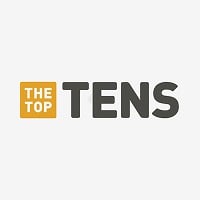 42
Blood Blockade Battlefront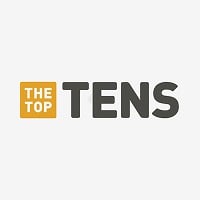 Blood Blockade Battlefront is a Japanese shōnen manga by Yasuhiro Nightow. It has been published bimonthly in the magazine Jump SQ19 from February to April 2009 and moved to Jump Square upon the former's ending.
This should be higher on the list. The soundtrack is amazing. It's got jazz, lo-fi esque music, and some beautiful ones. Give it a listen!
43 Akira
44 Redline
45
Black Butler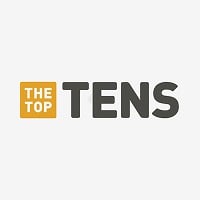 Black Butler is a Japanese anime television series produced by A-1 Pictures and premiered in October, 2008.
Umm.. Have you HEard THE OSTs'?
46 Basilisk
47 Noein: To Your Other Self
48
Hellsing Ultimate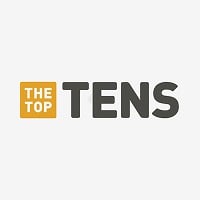 Hellsing is a Japanese manga series written and illustrated by Kouta Hirano. It chronicles the efforts of the mysterious and secret Hellsing Organization, as it combats vampires, ghouls, and other supernatural foes who threaten England.
49 Appleseed
50
The Prince of Tennis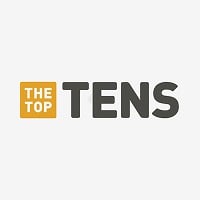 PSearch List
Related Lists

Animes With the Saddest Soundtracks

Top Ten Melodic Death Metal Songs that Deserve to Be Part of an Anime Soundtrack

Top Ten Djent Songs that Deserve to Be Part of an Anime Soundtrack
Best Anime Soundtrack Songs
List Stats
100 votes
58 listings
4 years, 240 days old

Top Remixes (4)

1. Angel Beats!
2. Kill la Kill
3. Death Note
RoseRedFlower

1. Dragon Ball Z
2. Death Note
3. Cowboy Bebop
htoutlaws2012

1. Death Note
2. Gurren Lagann
3. Fullmetal Alchemist
zxm
View All 4
Error Reporting
See a factual error in these listings? Report it
here
.