Top 10 Best Shoujo Anime of All Time
Vote for your favorite shoujo anime or add one you like!

The Top Ten

1 Kaichou Wa Maid-sama!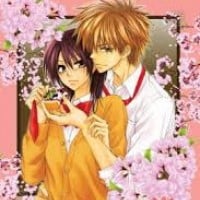 I loved Kaichou wa maid sama! It will always be my favorite anime of all time. It was funny, cute, and sweet. I love the story, the characters (especially Usui), and mostly the romance. There were so many cute scenes! It's just the best!
I expected it to be full of cheesy, stereotypical romance, but I fell in love with this anime halfway through the first episode. I always recommend this anime, it's filled with humour, romance, and fun fillers.
This was the first shoujo anime I've watched, and I've never felt the same way with others as I do for Maid-sama! I never got tired of watching it, and I hope they make a season two. It's never too late!
This is definitely my most loved anime! I really love how it had its humor, drama, love and many more at the same time. Though I was really hoping for a second season. I will always be waiting!
2
Ouran High School Host Club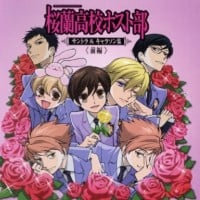 Ouran High School Host Club is a manga series by Bisco Hatori, serialized in Hakusensha's LaLa magazine between the September 2002 and November 2010 issues. The manga has been adapted into a series of audio dramas, an animated television series directed by Takuya Igarashi and produced by Bones, a Japanese ...read more.
The art is better than the manga, and there are lessons shown through the endearing cast at the end of every episode. What I love about Ouran is that it's not just about "a girl and some hot guys". Instead, it asks the viewer to look deeper beyond appearances and despite its cuteness and seemingly over the top moments, it never strays from its main themes. I think out of recent shoujo series, Ouran is the most well-made and classic. (Not to mention the music is just amazing. ) It has that extra something that you'd have to watch to find out.
Ouran has every element that is needed to make a classic series. The others on this list are good, but Ouran is widely known as the "gateway drug" for people who wouldn't normally touch shoujo anime with a ten foot pole. The fact that it can successfully appeal to such a wide audience is what makes it so good - plus the story, the music, the characters, the art, the voice acting and everything in between. This is an overall package kind of anime that you'll never get tired of watching.
I am shocked that this isn't number one. The art and animation are gorgeous and detailed. The music is classic. The characters are hilarious and memorable. I'm usually not a huge fan of slice of life type shows because they tend to all be very similar but Ouran is unique and keeps you at the edge of your seat (or falling over laughing). This series is gold.
I've seen a lot of anime, and a lot of the time, the female heroines are useless brats that get doted on. Not only does Ouran have an amazing protagonist, it has amazing messages and other characters you can't help but fall in love with. Although Haruhi was independent, she never yelled at Tamaki like your typical tsundere. All the characters were defined and unique.
3
Kamisama Hajimemashita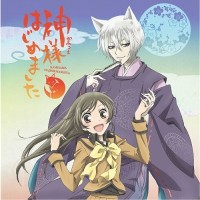 Kamisama Kiss (Japanese: 神様はじめました, Hepburn: Kamisama Hajimemashita, lit. "I Became a God", "God Began" or "Debut as a Deity") is a Japanese manga series written and illustrated by Julietta Suzuki and serialized by Hakusensha in the shōjo manga magazine Hana to Yume. The series is licensed for regional release in North America by Viz Media as part of their Shojo Beat imprint. An anime adaptation has been produced by TMS Entertainment and directed by Akitaro Daichi and began airing in October 2012. It has been streamed by Funimation Entertainment in North America. A second season was announced and premiered in January 2015.
The most unique plot when it comes to shoujo anime. It doesn't have annoying drama and they have the best soundtrack. Tomoe is also hot and Mizuki is the cutest sweetheart. The female lead isn't annoyingly weak like most shoujo leads. Must watch!
Every time I think about this show it reminds me just how complete and utterly perfect this show is.
The mangaka got everything so on point. Amazing and loveable main characters with an interesting, unique personalities, an intriguing storyline, Nanami and Tomoe's love story. Seriously there is so much spark and sexual tension between them that I am always sitting at the edge of my seat whenever something happens between them lol..It's so adorable and sweet
No wonder I keep going back to this
How can anyone not like this show? I mean Tomoe is just ughhh..*SQUEALS*...!
And I like how strong-willed, courageous and an amazing person Nanami is. While watching the show you can kinda understand why both characters like each other so much.
Their romantic moments are just so lovely and heartwarming. Whenever there is a Nanami x Tomoe moment my heart start beating so fast asdfhhgjkkl CAN'T GET ENOUGH OF THEM
Remains to be my favourite shoujo anime/manga of all times. Its classy, humorous with an equally amazing and captivating storyline. Truly a must-watch show!
"After watching both the sessions plus Manga, I can say without hesitation that this has to be the best Shojo anime ever. I have been looking for an Anime that was like Inuyasha all my life, and Kamisama surpassed all my expectations. It is perfect blend of Romance and comedy, with actually kissing sense. Simply too Kawaii for words. "
4
Special A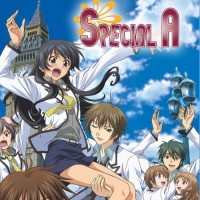 At first I stopped watching, because the art was (in my opinion) HORRID. Continued watching about a month later, and I wished it would have lasted longer. Great anime.
Funny, however extremely unrealistic at times and not to mention quite dull and repetitive.
This anime is funny but the art could be better.
The best shoujo anime in existence!
5
Say 'I Love You'
Well realistic when the main characters have no real issue to have a boyfriend and friends since the beginning while she rejected the whole humanity all her life... I don't think so. At least Sawako was just misunderstood but Mei make no sense to me
I loved this anime so much! The characters are very relatable, and it's quite a touching anime.
According to me it's an anime you must watch before you die. I love it,seriously it's my request to watch it because it's simply amazing!
The story is very realistic, it's something that happens in real life. Really cute.
6
Kimi Ni Todoke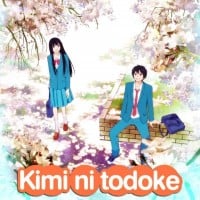 What makes this anime interesting is the fact that it deals perfectly with a combination of subjects that we all can relate to. Its interesting to watch the development in Sawako's character, see her gain friends and become more open and confident. She appears to be a creepy and scary girl when she's actually the sweetest person ever, it shows how people can be easily fooled with looks. The secondary characters also have interesting stories which enriches the anime and makes it more appealing.
I love that this anime is not entirely focused on the love of the two main characters. Others characters have interesting stories too, and it's also about friendship.
Sugoi! Kimi Ni Todoke is an awesome shoujo manga/anime that really dissect friendship and romance into such tasty bite sized goodies. Love the character development and great storyline.
One of the BEST high school mangas EVER! Full of love and friendship, it has it all. The way they mangaka carried out the supporting characters stories is also one of the BEST thing of the manga! You'd definitely fall in love with the characters...EVEN the ANTAGONISTS! Kimi ni todoke is one of my favorite mangas of all time
7
Skip Beat!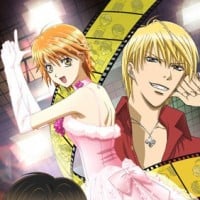 Why isn't this at the top? I love how the main character actually grows and changes and how the male leads aren't perfect. And I just find it hilarious how Kyoko renounces all love and decides to conquer the acting industry. And in the manga, it get so good. Kyoko isn't one of those, "No matter what happens, I will be positive! " characters. She has ups and downs, she get hurt and cries, and she learns.
This is easily one of the worst animes I've seen, however the best manga I am currently reading (as it is sadly still ongoing). I literally have seperation anxiety from this particular series as I reread it almost bimonthly, and still can't get enough of the character development from Kyoko and the love growing from Ren and Shotaru. LIterally fills my heart and completes me, cannot recommend more!
This is the only shoujo anime and manga I have watched and read over and over again and never get bored. I agree that this should be at the top. I haven't seen any shoujo anime and manga better than Skip Beat!
My favorite manga ever! I love how crazy and funny, and over the top Kyoko can be and how it really feels like it is her story. I also love that they don't just discard characters most characters will either come back or be refrinced. now excuse me while I burst my gut laughing at some adorable RenxKyoko moments
8
Snow White with the Red Hair
The best shoujo anime ever! The main character was so sweet! They never fought and keep loving each other no matter what! I love that anime so much! And will watch it for 3 times. Haha its very interesting in every episode and funny too! I laugh so much in that anime! This is highly recommended from me! You guys must watch it and will probably fall in love with the couple!
While I love many of the shows on this list, Snow White with the Red Hair takes my heart. The love in this story is so pure. Even aside from the story the art style is so beautiful with all of the vibrant colors. Also those openings are amazing.
It's just so sweet, I already watched about 6 times and I'm reading the manga too! I loved and I highly recommend for anyone to watch.
This story is something out of the box one...This story made me shoujo adictive...
9
Akatsuki No Yona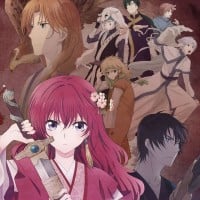 Yona of the Dawn is a Japanese manga series by Mizuho Kusanagi, serialized in Hakusensha's shōjo manga magazine Hana to Yume from August 2009. It has been collected in twenty tankōbon volumes. ...read more.
This anime is sooo good! The girl isn't like typical shoujo anime girls she's got guts. There's some reverse harem involved but the plot is really good and I love all of the characters. It has some slight romance and I'm always wishing for more... This is also hilarious! I couldn't watch it in a public place because I was afraid I'll look too weird suddenly bursting out laughing.I'm really hoping for a second season because this is one of the best animes I have ever watched. The manga is still ongoing though so if you like the anime, check that out!
It has literally everything you wish for in an anime. The characters' personalities are realistic, and so are their stories. It will keep you hanging and be begging for more. There was never a dull moment in this anime and manga, and the storyline was delivered well. The only thing you would only wish for is to have the female protagonist to stop being so dense. Although that itself is an amazing factor to the story.
I absolutely love this anime. The protagonist is a princess who gets everything she wants, but after her Father is killed by rebels, she learns the hard way that war is tough, and sees her father's kingdom in a brand new light. The plot is original, the animation is amazing, and I almost cried a few times.
Best. Anime. Ever. It faces the themes of love, hate, war, friendship, and ultimate betrayal without breaking a sweat. If you want a story containing major character development and bad-ass characters who make you laugh and cry along with them, then Yona of The Dawn is definitely for you!
10
Ao Haru Ride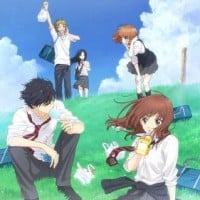 Ao Haru Ride is the anime adaptation of the manga series written and illustrated by Io Sakisaka, which was serialized in the shoujo magazine Bessatsu Margaret between 2011 and 2015. It has sold over 5.84 million copies, and released in Germany, France, Italy, Taiwan and Poland. It was adapted into a ...read more.
This anime is heart breaking, cute, and has a slight touch of reality. It shows that people change, and that you can learn to love the new them along with the old them. Of course, some scenes just make you want to strangle the characters, but that's just the life of an anime lover for you. In all seriousness, put this on your lists of "NEED TO WATCH", because this anime is full of feels.

Get out your tissue boxes, y'all. This is gonna be a roller coaster of emotions!
This is my favourite anime ever I don't watch shoujo. I watch action / adventure / horror. This anime however is tied first with Cowboy Bebop and Elfen Lied. It's sooo good. And trust me, if you liked the anime you HAVE to read the manga it is actually better. Not being a 'that guy' who's like the manga's way better, anime is trash (you know the type). The manga is actually so much better and the anime is amazing too and I jdskghskjg
Extremely captivating love story. It might be me having a weak spot for "first love's" but damn this anime made me cry. Tip; if you watch the anime first and then decide to read the manga, play the soundtrack in the background when you read. The soundtrack is one of the best I've heard.
Very lovely anime with reasonable and nice characters. I'm honestly smitten by Kou-kun, he acts like he doesn't care but through small actions you can see his sincerity. The girl futaba has a shy outlook but is actually quite bold. And I really like Shuuko! she's a nothing in this anime but she just feels so likeable, cold but nice kind of personality. OVERALL: this anime s worth the watch!
The Contenders
11
Tonari No Kaibutsu-Kun
Independent shoujo main character who puts herself first before romance. Original storyplot, with progressive and accumulative romance development between two leads. Developed, quirky, non-generic characterization of main cast and side characters. Very little, or overused tropes or common misunderstanding usual in shoujo. Quality animation with bold colors matched with fantastic voice actors which flesh out genuine emotion.
Oh god I never thought id find this on this, I thought I was the only one who liked this, oh and I'm a guy by the way. The plot is amazingly thought out, the lead characters kinda badass in her own unique, harus funny and badass at the same time the story is kinda rare for typical shoujo, well I never read manga and I really haven't seen a lot of shoujo, but this type of story line is kinda new to me but still it was awesome. But the ending kinda sucks, and yes special a sucks
This was the first anime I ever watched and it is truly amazing. The couples are adorable and the characters are hilarious. Watching this show is a fantastic way to spend your time.
The quirky characters, quick to the point, hilarious antics, character development and subtly sweet romance makes this anime one of my favorite! (If only they made it a bit longer D
12
Hotarubi No Mori E
I love this anime so much! I hope there would be a second one though.
It was so beautiful! It was sad... but you just can not stop loving it.
I cry every time I see this, but somehow I keep coming back...
I loved it! I wish it could have lasted longer ):
13
My Little Monster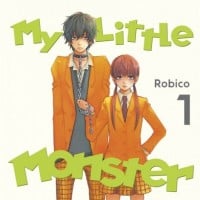 My Little Monster (Japanese: となりの怪物くん, Hepburn: Tonari no Kaibutsu-kun, lit. "The Monster Sitting Beside Me") is a Japanese manga written and illustrated by Robico about the relationship between a girl named Shizuku Mizutani and a boy named Haru Yoshida. It was serialized in Kodansha's Dessert magazine from August 23, 2008 to June 24, 2013. An anime adaptation by Brain's Base aired from October 2 to December 25, 2012. It was also streamed on Crunchyroll during its original run.
This anime has my favorite heroine so far! Not wishy-washy, a damsel-in-distress, falls in love easily especially with hot guys! She's cynical, practical, cold or emotionless and prioritize herself and studies more than anything as she wants to be successful and earn lots of money in the future which I can totally relate! She doesn't care if she's always alone since she can manage herself and she also does not depend on others. I just really really love her. She also "grows" throughout the series and learns from her mistakes.

That male lead with the chicken was also funny as hell lol Loved that he's always bugging her. YOU GUYS SHOULD WATCH THIS AS IT DESERVED TO BE WATCHED
14
Shugo Chara!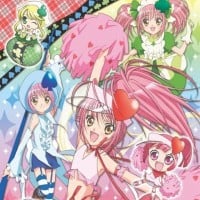 This was my first anime and I really love it, it's still one of my favourites, it was the one that got me into anime. It doesn't only focus on romance, but on friendship, backstories, it's really funny and it teached me to be happy. The characters are awesome, it's kinda of a harem and I reccomend the manga because the anime is very different and it doesn't make any couple really canon in the end, so if you're here for romance I reccomend you read the manga first. I love this anime.
Absolutely loved this one! I know there's a ton of episodes, but its worth the watch! I did hate the cosplayers in the last season though. That's just annoying.
The first anime that started me on the road of mangas and anime. Shugo Chara is life!
15
Your Lie in April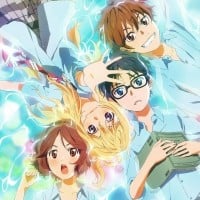 Your Lie in April, known in Japan as Shigatsu wa Kimi no Uso or just simply Kimiuso, is a Japanese manga series written and illustrated by Naoshi Arakawa.
Best love anime ever seen. I haven't cried like that since Clannad. The point of view is centered on the male character but the plot is perfect. Plus there is classical music, very enjoyable.
Really, the best love story ever seen in an anime. Watch it!
I saw the first opening on YouTube one day and decided to watch this. I cried my eyes out at the ending, but I will never regret watching this! IT WAS SO GOOD
This isn't too romantic, but it leaves something in your heart. It was breath taking. Watch it to your hearts content.
Even though it's a shounen. Not every romance is a shoujo boy like to read about romance too
16
Fruits Basket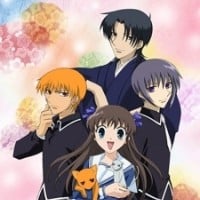 After the accident in which she lost her mother, 16-year-old Tooru moves in with her grandfather, but due to his home being renovated, is unable to continue living with him. Claiming she will find someone to stay with but also fearing the criticism of her family and not wanting to burden any of her friends, Tooru resorts to secretly living on her own in a tent in the woods.

One night on her way back from work, she finds her tent buried underneath a landslide. Yuki Souma, the "prince" of her school, and his cousin Shigure Souma, a famous author, stumble across Tooru's situation and invite her to stay with them until her grandfather's home renovations are complete. ...read more.
Fruits Basket has two anime versions: the original in 2001 and the ongoing reboot in 2019. Fruits Basket 2019 follows the manga, which was not yet complete in 2001 - and it is GLORIOUS. One of the most beautiful stories ever, it begins like a typical shojo story - sweet, with one of the funniest premises EVER, and with the hint of a love triangle. But this is more than a romance. It's about family, forgiveness, letting go and growing up. And the writer very subtly and cleverly deconstructs shojo tropes while honouring them. Such a great anime with a lot of heart. It is unforgettable and will stay in your heart forever. Plus the animation is GORGEOUS. Watch Fruits Basket 2019 and read the manga!
This is HANDS DOWN one of the best Shoujo anime ever! (But you'll have to read the manga when you're done)
It will make you laugh, cry, swoon, and fangirl like a maniac. Yes, the animation is a little old, but you won't regret watching it.
The fact this isn't number one makes me question the point of this list.
Everybody should watch this anime. It's super awesome.
17
Bokura Ga Ita
She loved him even though he literally he told her he still loved his ex. And then he got mad at her for breaking up with him and was an annoying bugger. I remember this one episode he said "What did I do to you? " when he literally pushed her to the group 5 min ago. Yano and the main characters are crappy. Worth watching if you enjoy criticizing it.
The first shoujo anime that made me cry so hard! I'm still hoping for the next season!
Funny, cute and sweet. A gem.
18
Lovely Complex
This is one of the best romantic comedies of anime I've seen so far, and it's a little more unique from the rest. It's about two high school students, a tall girl and a short boy who are self conscious about their height, and together they are a comedy duo to their classmates and the viewers. It will make you laugh, cry, and care deeply for the characters. It also has catchy opening and ending songs.
I believe this anime does not get enough attention. The story line is beautiful and it is one of my favorite anime. This anime will give you feels. Yes, feels. You will die of laughter. This anime is so adorable. But at times it could be so sad. Shows determination. Simply beautiful.
This anime is awesome! I couldn't stop laughing while watching it the story is original, the characters are pretty interesting and I liked the ending. It's one of the best animes I've ever watched.
Not just about romance. It's one of the funniest I've seen! Great characters, too! Not one is annoying.
19
Wolf Girl and Black Prince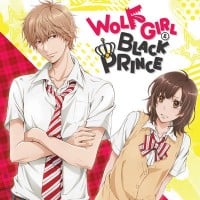 I loved the female character, she's just big masochist hearted girl. I have to admit that you simply fall in love with them for no reason. He treats her so bad, (literally like a pet) and it's fun to watch that trough the episodes, he starts liking her, and protects her. Really sexist, no comments about that. Still, really cute anime. I wouldn't lose the opportunity to watch it!
It's adorable, I am seriously in love with this anime.
20
Sailor Moon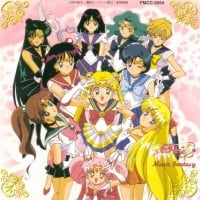 Sailor Moon is a Japanese shōjo manga series by Naoko Takeuchi. It was originally serialized in Nakayoshi from 1991 to 1997; the 52 individual chapters were published in 18 tankōbon volumes. ...read more.
Got many people interested in anime and manga. The best show. Wish they didn't English dub it. Too many dubs. Wish they had it in English original.
This show is the heart of anime. This is an amazing show!
This is the best anime I have ever watched!
This is the best in the world for me yay!
21
Itazura Na Kiss
This was honestly very adorable. Memorable main characters. Kind of hated Irie.
22
Cardcaptor Sakura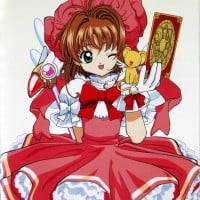 Cardcaptor Sakura, abbreviated as CCS and also known as Cardcaptors, is a Japanese shōjo manga series written and illustrated by the manga group Clamp.
This should be #1. this anime, by far, has the most well-written characters and story (innocent play to drama between the kids) than any other shoujo animes!
23 Nana
24
Chihayafuru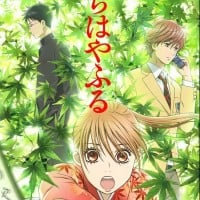 Chihayafuru is a manga series written and illustrated by Yuki Suetsugu, serialised in Be Love and published by Kodansha.
Hands down one of the best anime I've ever watched. A must-see for those who are looking for a good shoujo anime! You'll fall in love with all the characters. The story is amazing and it completely sucks you in. I can't say enough nice things about it. Watch and see. You won't get enough!
What attracted me at first was the beautiful art (for both the anime and manga).. then the story, which shows great character growth for all of the team members. They recently made movies out of this, too :) can't wait to see them!
Best shoujo anime for me. Sometimes it had me crying, happy, excited,(dem feels)... I don't know how to express this anime into words but I totally recommend it...I really, really can't wait for S3.
Oh my god why did you spoil it?!
25
Kamichama Karin
The animation is a bit outdated, but it's still adorable and surprisingly darker than expected. (Not Puella magi Madoka Magica dark though), and if you can't handle the animation, the manga is very beautiful.
Really cute anime with an adorable animation and plot definitely worth watching
PSearch List