Most Anticipated Animes of 2018
Undistinguished
The Top Ten
1
Attack on Titan Season 3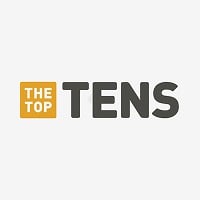 Season 3 will be so awesome! The manga was good at relaying the story but it will be the anime that shows off the action and choreography! - AlestAL357
Best Anime ever.
The hype has accumulated for this upcoming season and I cannot resist it. SnK all the way.
Hope they reveal more on annie
V 2 Comments
2
My Hero Academia Season 3
This series is really good!
I love it zoo much
Season 3 has all this drama and action in it and the 2nd trailer was full of action.Some said season 1 and 2 was good but, when the watched the trailer for season 3, they were like 'this will be better'.
The best anime I have ever qatched
V 2 Comments
3
Fate/Extra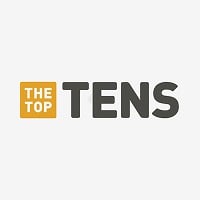 Can't wait to see how Studio Shaft adapts this Fate installment. From the character trailers and the PV, the anime looks to be visually appealing with vibrant and bright colors all over. I was unfortunately let down by Fate/Apocrypha's frequent animation errors, so hopefully Shaft does more justice to the Fate Extra than A-1 Pictures did for Apocrypha (I mean, I actually do like A-1 Pictures, but I haven't seen a Fate anime adaptation as riddled with animation errors since the 2006 Stay Night adaptation). - ModernSpongeBobSucks
4
Sword Art Online 9: Alicization Beginning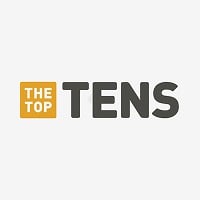 I'm DEFINITELY on board for Project Alicization. Can't wait to see Eugeo and Alice in animated form. - ModernSpongeBobSucks
5
Code Geass: Lelouch Of Rebellion (2018)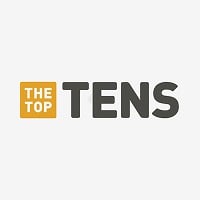 It's lelouch of the resurrection
Hope the don't ruin the best and most satisfying ending ever
Its jut too op
Best anime of all time
V 1 Comment
6
Fairy Tail (2018)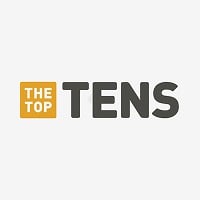 Fairy Tail is a manga franchise created by Hiro Mashima. The manga has been adapted into an anime series produced by A-1 Pictures and Satelight, which began broadcasting in Japan on October 12, 2009. Additionally, A-1 Pictures and Satelight have developed seven original video animations and an animated ...read more.
BEST ANIME I HAVE EVER WATCHED
The series will end with this. But don't get your hopes high for a great ending. If you've read the manga, you know what I mean. - Undistinguished
Ready but kinda sad that its ending
7
Sword Art Online Alternative: Gun Gale Online
I am legitmently excited for SAO A:GGO for it will remove plenty of flaws from the original. New characters that will replace Kirito, Asuna and Sinon. A new director who has expierence playing games or at least knows what he is doing. Characters that seems interesting. I just hope that this turns good because I have enough of Kazuto Kirigaya and his godly perfection that anyone who challenges him is instantly defeated. - YourWaifuSucks
8
Cardcaptor Sakura: Clear Card-hen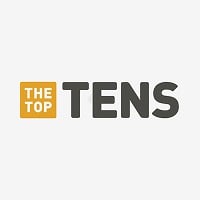 I hope this sequel is as amazing as the original was. - PerfectImpulseX
A sequel to Cardcaptor Sakura - Undistinguished
9
FLCL 3
6 episodes only - Undistinguished
excited
I hope it's good I'm really excited to see what the pillows do with FLCL soundtrack
10
FLCL 2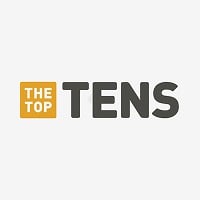 Seems like it won't be in 2017. - Undistinguished
The Contenders
11
One Punch Man Season 2
I need a break from all the usual shonen and romance crap. And caped baldy and genos sure helps
12
Tokyo Ghoul:re
Tokyo ghoul should be in top 5
Tokyo ghoul is best anime I have ever seen.
YES!
not coo
V 2 Comments
13
High School DxD Hero
Only males. - Not_A_Weeaboo
14
The Seven Deadly Sins: Revival of The Commandments
Best anime with best fights
Though the anime is going kinda downhill, you can still hope for a comeback. - Undistinguished
I'm waiting - codydoestuff
15
Persona 5: The Animation
I can't wait to see this one but I believe that many people have questions about this anime coming out in 2018 due the video game community of the remake and also it will have many changes.
16
Gintama. Shirogane no Tamashii-hen
One of the best shonen manga is going to end...
17 Gundam Build Divers
18
Overlord Season 2
This should be #1
19
Chunnibyou demo Koi ga Shitai! Movie: Take on Me
It's a story when Yuuta and Rikka are on their third year of high school. - Undistinguished
20 Love Live! Sunshine!! the Movie
21
KonoSuba 3
Funniest anime ever. I swear we need more of their stupid antics
Want more of this anime please
22 Magical Girl Lyrical Nanoha: Detonation
23
Grancrest Senki
I heard that the light novel is great. So, this could be a new hit. - Undistinguished
24 Fafner in the Azure: The Beyond
25
Steins;Gate 0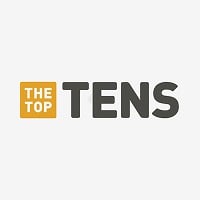 Absolutely loved the first season and the visual novels, I hope this will be just as good as it's predecessor.
26
Blood Lad 2
Really?
It's Happening!...I hope. - Undistinguished
27
Magical Girl Lyrical Nanoha ViVid Season 2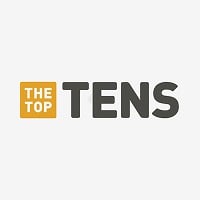 I hope it happens this year...
Also, I hope it's better than the first... - PerfectImpulseX
28
Mazinger Z Movie
A story set 10 years later of the T.V. series. - Undistinguished
29
Grand Blue
For me, this is the most anticipated anime of 2018 - Undistinguished
30
Hibike! Euphonium Movie: Mizore to Nozomi no Monogatari
A new story about Nozomi Kasaki and Mizore Yoroizuka. - Undistinguished
31
Yowamushi Pedal 4th Season
Season 3 was good but didn't live up to the expectations so I hope it's better - Undistinguished
32
Violet Evergarden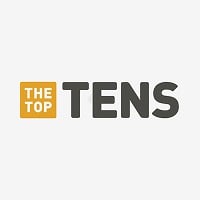 Violet Evergarden is a Japanese light novel series written by Kana Akatsuki and illustrated by Akiko Takase.
It won't be in 2017, I hear. - Undistinguished
33
Super Smash Bros

It's about time, too!
They are making a SSB anime? - PerfectImpulseX
Yes daddy ;))
34
Citrus
It might be the most famous shoujo ai manga. - Undistinguished
Oh god THIS ANIME... Only good part is Yuzu and Harumin. It's literally the only good part. These two characters are great. The rest of the series sucks - Meredy_FT
35
Gate Season 3
More of rory
Yay! - Undistinguished
36 Eromanga Sensei
37 Pokemon Season 21
38 Cells at Work!
39
Gakuen Babysitters
It's based on a famous shoujo manga. - Undistinguished
40 Yuru Camp
41
Death March to the Parallel World Rhapsody
Finally, yeah! - Undistinguished
42 Dagashi Kashi 2
43
Hentai
O YES MOAN FOR ME girl
44
Sword Art Online Season 3
I watched the first 2 seasons but it didn't really connect to me so I'm hoping that season 3 will be better
45
Made in Abyss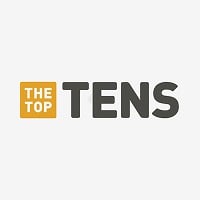 The vibe Hunter x Hunter came up with plus the cute and adventurous yet dark plot.
46 Laid-Back Camp
47 Kakuriyo: Bed & Breakfast for Spirits
48
Fractale
This was made in 2011 - Discord1
49 Free!: Dive to the Future
50 Island
PSearch List
Related Lists

Top Ten Most Anticipated Action Movies of 2018-2020

Top 10 Most Anticipated Rock and Metal Albums of August 2018

Top 10 Most Anticipated Rock and Metal Albums of December 2018

Top 10 Most Anticipated Rock and Metal Albums of May 2018
List Stats
400 votes
53 listings
2 years, 61 days old

Top Remixes (4)
1. Fate/Extra
2. Attack on Titan Season 3
3. My Hero Academia Season 3
ModernSpongeBobSucks
1. Grand Blue
2. Blood Lad 2
3. Gintama. Shirogane no Tamashii-hen
Undistinguished
1. My Hero Academia Season 3
2. Attack on Titan Season 3
3. Fairy Tail (2018)
BoyGenius234
View All 4
Error Reporting
See a factual error in these listings? Report it
here
.