10 Greatest Auto Racing Drivers of All-Time
The 10 greatest Auto Racing drivers. Across NASCAR, F1, IndyCar, and others.
The Top Ten
1
Ayrton Senna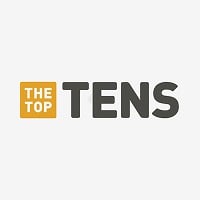 Ayrton Senna da Silva (21 March 1960 – 1 May 1994) was a Brazilian racing driver who won three Formula One world championships for McLaren in 1988, 1990 and 1991 and is regarded as one of the greatest Formula One drivers of all time. He was killed in an accident while leading the 1994 San Marino Grand ...read more.
F1's most gifted and most skilled driver ever. He could win in any car, and go fast in any car. He won 3 World titles and had 41 wins, could have gotten more had he not sadly died in 1994. He could have been ranked higher had he really deserved to win the 1988 and 1990 World titles, winning in 1988 even though Alain Prost had more points, and wrecking Prost to get it in 1990.
Senna was the best. He was the fastest driver, and in the the rain no other driver came close to equaling him.
Ayrton Senna is easily number one. Michael Schumacher said so himself. - HarCher
I'm agree he is the best
V 11 Comments
2
Michael Schumacher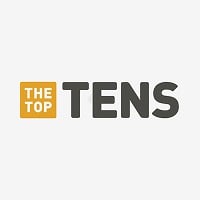 The most dominant driver ever. And one of the most underrated. Michael was a skilled driver. He had 91 wins, and 7 F1 championships.
F1's most dominant and one of the most skilled ever. No matter what he could always find a way to win. He is brave, tough, and truly the greatest.
Hi
The best driver ever by some margin. Sena gets lots of sympathy vote, but this guy as a young driver was leading Sena in that fatal year (1994) when Sena was at his prime & this guy driving an inferior car. Lots of stupid people attribute his achievements to Ferrari's technical superiority; but Schumi made Ferrari, not other way. In driver's list no driver out side F1 should be even considered. And those US joke race are like computer games - faster cars running left turns in an oval speed track.
V 3 Comments
3
Juan Manuel Fangio
The original postwar Grand prix super star in the days when they raced on 10-mile long road courses with spectators as guardrails no seatbelts and high revving cars that had a tenancy to break in spectacular ways. Also a communist
He was incredible.
The first true racing legend. He raced for 5 teams in F1 and won 5 World Titles out of 7 he competed in.
4
Jim Clark
Easily one of the most skilled drivers ever. He could win in any car. He won 2 World Championships and could have won more had he not sadly died in 1968.
Surely the best driver would be someone who raced in all manner of cars... And this is the guy who did this most convincingly.
5
Fernando Alonso
Great Spanish driver who finally broke Michael Schumacher's grip in the world championship. Drove for Michael's alma mater Benetton when Renault reentered F-1 (Michael's star began to fade after Ross Brawn left for BMW)
The smartest ever.
Proved He can race not only on a F1 format, but in Indy Car Series too. Deserving Rookie of the Year and Better driver than anyone racing racing on the track now.
Best ever never give up,even if he has to push the car
V 1 Comment
6
Alain Prost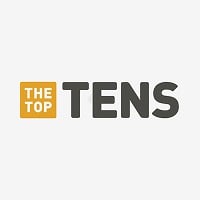 The "professor" loved watching him and Senna battle in the late 80's then Prost was at Ferrari (unfortunally Ferrari's v-12 and new semi automatic gearbox were unreliable) Things got better when Prost joined Senna at McLaren Honda (very reliable Honda v-10) and mix a little Williams Renault with hothead Nigel Mansell added to the fun. A calculating and methodical driver who could get the best out of his car, a smoother driver than Schumacher or senna. The best driver of the 80's early 90's. Later bought the Liger team renamed it Prost GP and had some success as an ownere with Oliver Panis as his driver.
7
Sebastian Vettel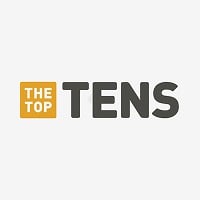 Amazing driver. Pulled off spectacular drives and even a win in Toro Rosso and managed to bounce back after a terrible 2014 season by at times beating the much faster Mercedes on pure pace, only driver to do that on sheer pace in the v6 era
Just look at brazil 2012
8
Dale Earnhardt Sr.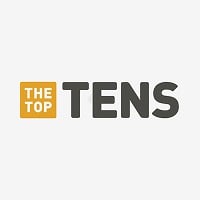 Ralph Dale Earnhardt Sr., known professionally as Dale Earnhardt, was an American professional stock car racing driver and team owner, best known for his involvement in stock car racing for NASCAR.
"The Intimidator" is one of the most hardest guys you could ever race. He didn't let you by easily. He and Jeff Gordon had one of Racings best rivalries. He had 7 Championships and 76 wins, and may have gotten further had he not died in 2001.
Who ever made this list is crazy dale sr was way better then gordan
Should be top 3
9
Jean Alesi
Some flashes of brilliance in his time in F-1, never seemed to get a ride with a first tier team that was on par with his talents had one of the longest F-1 careers and the longest winless streak. I remember him for his time at Jordan GP an newer team if it just had the money and an works engine package could have given the big three teams a run for their money
10
Jeff Gordon
Perhaps more car control than any other stock car driver. His intensity and passion made him a joy to watch. A victim of constantly changing rules and gimmicky championship formats in the later half of his career kept him from more titles. All you can look at is the wins. 94 ain't too shabby!
The most skilled driver ever. He is also one of NASCAR's gentlemen drivers. He is the most successful in modern era, with 88 wins, 4 championships, and 3 Daytona 500's. He is also a very underrated driver. Could have been ranked higher if he could just get that 5th Championship.
Hands down the most skilled driver ever. And one of racings gentlemen drivers. With 88 wins and 4 Championships and 3 Daytona 500 wins in NASCAR, he's not slowing down.
Gordon won 4 championships. If the Chase never existed, he would be a 7 time champion.
V 5 Comments
The Contenders
11
A. J. Foyt
Foyt should be in the top 5, not outside the top 10.
Should be in top three of all time
4 Indy 500- 1 Daytona 500- 1 24 hrs at Le Mans. That says it all
Definite Top 5
V 7 Comments
12
Sebastian Loeb
Dominant, in probably the most difficult of all racing formats. One of the most amazing drivers of all time.
Well... just look at the stats. Nobody has the same. Schumi's pretty much a wussy compared to him
The greatest Rally driver ever, with 9 Consecutive World Rally Championships. He also won 76 of his 167 rallies. He is currently in the FIA GT World Championship.
A fantastic driver from France, and quite likely the best--ever, to race offroad and tarmac, racing in rally, LMP and even GT cars.
V 1 Comment
13
Lewis Hamilton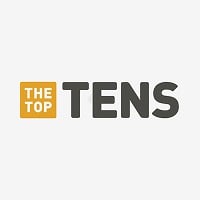 Lewis Carl Davidson Hamilton is a British Formula One racing driver from England, currently racing for the Mercedes AMG Petronas team.
V 2 Comments
14
Mario Andretti
No one has proven himself in more different types of racing than Mario. That he is not number 1 shows the historical ignorance of the average racing fan.
He won in every car he sat behind the wheel. Unparalleled success.
Andretti had 109 career wins on major circuits.He is one of only two drivers to win races in Formula One, IndyCar, World Sportscar Championship and NASCAR. He also won races in midget cars, and sprint cars. He should be higher up the list. Master American driver over 4 decades and Andretti had 109 career wins on major circuits.
Just the best, Indy and F1 world champ
V 1 Comment
15
Colin McRae
Colin is by far the best Car Driver the World has ever seen! Forget the rest... to drive a car in no controlled conditions... all types of terrain... He is number 1...
A true racing hero and a true champion on and off the track
Best rally driver of all time
Better than ken block for sure
V 1 Comment
16
Ken Block
Dude! He's Ken Block!
17
Jimmie Johnson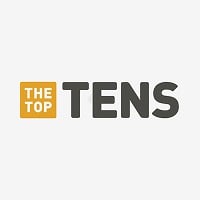 Jimmie Kenneth Johnson is an American professional stock car racing driver and a six-time champion in the NASCAR Sprint Cup Series.
Jimmie is incredible, he has 6 championships to his name and 2 Daytona 500 wins also. He went from pretty much the back of the field after a spin to finish a fighting third place. He could very well have 10 championships at this rate. Anything is possible...
Jimmie has 7 titles, 80 wins and he's only halfway through his career. I wouldn't be surprised if I got 106 wins and 10 titles. He is always calm on the radio, and he's always finding new ways. He should easily be 1-3.
This should be number 4 best racer ever!
#14? You kidding? He already passed Dale Sr. Should be #2 behind Petty.
18
Tazio Nuvolari
Surely one of the top 3. Nuvolari, Fangio, Clark.
19
Tanner Foust
Tanner should be much higher
He's simply the best
Awesome
20
Peter Brock
A legend in the wet and one that was at one with a car that had no down force causing a car to constantly four wheel drift under full throttle. No one else ever has won a race like Bathurst, the best track world wide before it was tamed by 6 laps.
Legend of Australian Motorsport
Very underrated in the world stakes
Bathurst
500 /
1000 winner 9 times ultimate touring car racer ultimate professional
PSearch List
Recommended Lists
Related Lists
Top 10 Terms Used in Auto Racing
Top 10 Best Sonic the Hedgehog Games of All Time (Excluding Racing & Party Games)

Best Formula One Drivers of All Time

Best Formula 1 Driver of All Time
List Stats
800 votes
42 listings
4 years, 59 days old

Top Remixes
1. Ayrton Senna
2. Michael Schumacher
3. Juan Manuel Fangio
HarCher
Posts
Error Reporting
See a factual error in these listings? Report it
here
.