10 Greatest Auto Racing Drivers of All-Time
The 10 greatest Auto Racing drivers. Across NASCAR, F1, IndyCar, and others.
The Top Ten
1
Ayrton Senna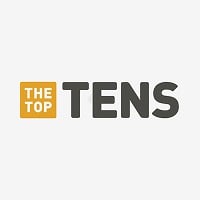 Ayrton Senna da Silva (21 March 1960 – 1 May 1994) was a Brazilian racing driver who won three Formula One world championships for McLaren in 1988, 1990 and 1991 and is regarded as one of the greatest Formula One drivers of all time. He was killed in an accident while leading the 1994 San Marino Grand ...read more.
F1's most gifted and most skilled driver ever. He could win in any car, and go fast in any car. He won 3 World titles and had 41 wins, could have gotten more had he not sadly died in 1994. He could have been ranked higher had he really deserved to win the 1988 and 1990 World titles, winning in 1988 even though Alain Prost had more points, and wrecking Prost to get it in 1990.
Senna was the best. He was the fastest driver, and in the the rain no other driver came close to equaling him.
Ayrton Senna is easily number one. Michael Schumacher said so himself. - HarCher
I'm agree he is the best
V 11 Comments
2
Michael Schumacher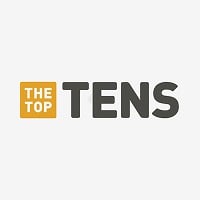 The most dominant driver ever. And one of the most underrated. Michael was a skilled driver. He had 91 wins, and 7 F1 championships.
There is no real difference between the top dozen or so'. some are better at some things, some better at others.. Put it this way; money on Senna to win a one lap dash (pole). Money on Schu or Prost to win unless it rains.. I admit have mot seen the drivers pre 1975
F1's most dominant and one of the most skilled ever. No matter what he could always find a way to win. He is brave, tough, and truly the greatest.
The Hendry of F1...so good many tuned in hoping to see him lose. Just like Hendry was on a different level and raised the bar to unseen levels and to impartial observers clearly #1. Stats support him and he done things in a F1 car no other driver has done like staying on slicks in heavy rain and keeping Hill behind or another amazing feat of being stuck with just 5th gear and also kept Hill (and the rest) behind...he was dominating Senna in a slower car while Senna was in his prime until his tragic accident but hey ho we're all just fortunate to have lived through the era with such brilliant drivers like Senna and Schuey.
V 3 Comments
3
Juan Manuel Fangio
The original postwar Grand prix super star in the days when they raced on 10-mile long road courses with spectators as guardrails no seatbelts and high revving cars that had a tenancy to break in spectacular ways. Also a communist
He was incredible.
The first true racing legend. He raced for 5 teams in F1 and won 5 World Titles out of 7 he competed in.
Just ace! there is only one.the blue print all others are Judged.
4
Jim Clark
Easily one of the most skilled drivers ever. He could win in any car. He won 2 World Championships and could have won more had he not sadly died in 1968.
Surely the best driver would be someone who raced in all manner of cars... And this is the guy who did this most convincingly.
Easily one of the best drivers in the World
5
Fernando Alonso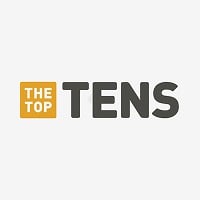 The only thing he needs to do to achieve the triple crown of motorsport is to win the Indy 500 and he's working hard for it. If you listen to the commentators, they described him as looking stressful.
Great Spanish driver who finally broke Michael Schumacher's grip in the world championship. Drove for Michael's alma mater Benetton when Renault reentered F-1 (Michael's star began to fade after Ross Brawn left for BMW)
Only needs Indy 500 for that triple crown
Won 2 Titles with a Team that was a Underdog vs the Driver with most titles in history ( Schuhmacher). Showed that he can bring slower cars to Points. Won the 24 Hours of Le Mans and was Rookie of the Year at the 500. If he wins the Crown, he is one of two who ever did it. Graham Hill won also 2 F1 titles with the best Team, so I pick Alonso infront. He went out of the comfort Zone to drive in America. What would you pick? 5 world Cup wins in Soccer, or 2 world Cup wins with an Underdog, a super bowl win and world series Trophy. If he wins the 500, he is not the F1 Goat, but the best car Racer ever on legal bases.
V 4 Comments
6
Alain Prost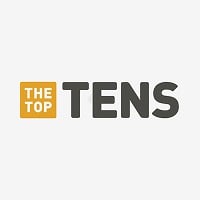 The "professor" loved watching him and Senna battle in the late 80's then Prost was at Ferrari (unfortunally Ferrari's v-12 and new semi automatic gearbox were unreliable) Things got better when Prost joined Senna at McLaren Honda (very reliable Honda v-10) and mix a little Williams Renault with hothead Nigel Mansell added to the fun. A calculating and methodical driver who could get the best out of his car, a smoother driver than Schumacher or senna. The best driver of the 80's early 90's. Later bought the Liger team renamed it Prost GP and had some success as an ownere with Oliver Panis as his driver.
7
Sebastian Vettel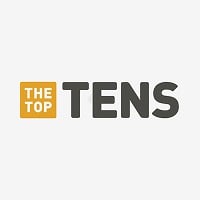 Amazing driver. Pulled off spectacular drives and even a win in Toro Rosso and managed to bounce back after a terrible 2014 season by at times beating the much faster Mercedes on pure pace, only driver to do that on sheer pace in the v6 era
Just look at brazil 2012
8
Dale Earnhardt Sr.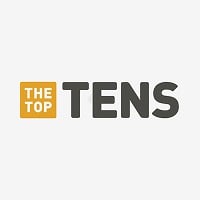 Ralph Dale Earnhardt Sr., known professionally as Dale Earnhardt, was an American professional stock car racing driver and team owner, best known for his involvement in stock car racing for NASCAR.
"The Intimidator" is one of the most hardest guys you could ever race. He didn't let you by easily. He and Jeff Gordon had one of Racings best rivalries. He had 7 Championships and 76 wins, and may have gotten further had he not died in 2001.
Who ever made this list is crazy dale sr was way better then gordan
Should be top 3
9
Jean Alesi
Some flashes of brilliance in his time in F-1, never seemed to get a ride with a first tier team that was on par with his talents had one of the longest F-1 careers and the longest winless streak. I remember him for his time at Jordan GP an newer team if it just had the money and an works engine package could have given the big three teams a run for their money
10
Jeff Gordon
Perhaps more car control than any other stock car driver. His intensity and passion made him a joy to watch. A victim of constantly changing rules and gimmicky championship formats in the later half of his career kept him from more titles. All you can look at is the wins. 94 ain't too shabby!
The most skilled driver ever. He is also one of NASCAR's gentlemen drivers. He is the most successful in modern era, with 88 wins, 4 championships, and 3 Daytona 500's. He is also a very underrated driver. Could have been ranked higher if he could just get that 5th Championship.
Hands down the most skilled driver ever. And one of racings gentlemen drivers. With 88 wins and 4 Championships and 3 Daytona 500 wins in NASCAR, he's not slowing down.
Gordon won 4 championships. If the Chase never existed, he would be a 7 time champion.
V 5 Comments
The Newcomers
?
Al Unser
This guy is one of only 4 people to win the Indy 500 4 times,
The Contenders
11
Lewis Hamilton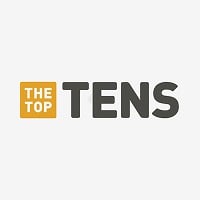 Lewis Carl Davidson Hamilton is a British Formula One racing driver from England, currently racing for the Mercedes AMG Petronas team.
I think he is really good.
Greatest ever
The best of all
Better and faster than anybody would like to admit, surely on his way to becoming a f1 legend
V 2 Comments
12
Sebastian Loeb
Dominant, in probably the most difficult of all racing formats. One of the most amazing drivers of all time.
Well... just look at the stats. Nobody has the same. Schumi's pretty much a wussy compared to him
Could do it on Tarmac, gravel, snow or sand. Gimme a rally driver over F1 or NASCAR any day of the week.
A fantastic driver from France, and quite likely the best--ever, to race offroad and tarmac, racing in rally, LMP and even GT cars.
V 2 Comments
13
A. J. Foyt
Foyt should be in the top 5, not outside the top 10.
The only thing he didn't win, practically, was Formula One World Championship, which he never even tried. Perhaps he lost interest after winning his first and only le Mans? How he isn't in the top five is beyond me.
Should be in top three of all time
A.j. foyt of texas in u.s.a. is without question the greatest racecar driver the world will ever know.not to be named the greatest is at the least, an oversight.i think it is clear,none better has ever turned a racecar steering wheel and I can't see anyone taking a. j. foyts throne away... thank you texas,thank you America,and thank you a.j. #forever foyt fourteen
V 9 Comments
14
Mario Andretti
No one has proven himself in more different types of racing than Mario. That he is not number 1 shows the historical ignorance of the average racing fan.
He won in every car he sat behind the wheel. Unparalleled success.
Should be number one hands down.
Just the best, Indy and F1 world champ
V 2 Comments
15
Colin McRae
Colin is by far the best Car Driver the World has ever seen! Forget the rest... to drive a car in no controlled conditions... all types of terrain... He is number 1...
A true racing hero and a true champion on and off the track
Best rally driver of all time
Better than ken block for sure
V 1 Comment
16
Tazio Nuvolari
Dominant driver in his time. The golden age of motor-racing.
18? Research the guy. 18th no way!
Surely one of the top 3. Nuvolari, Fangio, Clark.
Most people don't know Tazio but,he was THE BEST EVER,period.
Dr Ferdinand Porsche,called him the Best driver of the past,the present and the future.
He was simply Amazing.
V 1 Comment
17
Ken Block
Dude! He's Ken Block!
18
Jimmie Johnson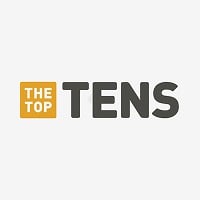 Jimmie Kenneth Johnson is an American professional stock car racing driver and a six-time champion in the NASCAR Sprint Cup Series.
Jimmie is incredible, he has 6 championships to his name and 2 Daytona 500 wins also. He went from pretty much the back of the field after a spin to finish a fighting third place. He could very well have 10 championships at this rate. Anything is possible...
Jimmie has 7 titles, 80 wins and he's only halfway through his career. I wouldn't be surprised if I got 106 wins and 10 titles. He is always calm on the radio, and he's always finding new ways. He should easily be 1-3.
This should be number 4 best racer ever!
#14? You kidding? He already passed Dale Sr. Should be #2 behind Petty.
19
Stirling Moss
Surely one of the very best.
20
Tanner Foust
He my favorite drifter/rally racer he should be way higher on the list he can drift better than other top drifters
Tanner should be much higher
He's simply the best
Awesome
21
Tom Kristensen
The best
Mr. le mans? clearly top 10 greatest endurance racer of all time
22
Tony Stewart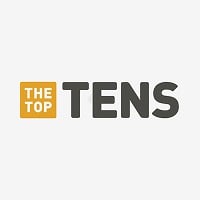 Only driver to win championships in both NASCAR and IndyCar. Saw him win in person in a car that did not have the speed that any of the other cars had (Sonoma 2016). Also very successful in sprint cars
Should be much higher on this list personally I believe somewhere between 8th and 10th he was the first USAC triple crown winner and is still the only person to win both an Indy car title and a cup title but unfortunately people don't recognize pure driving skill when it comes to this list because if they did Foyt would be 1st
Goat
23
Peter Brock
A legend in the wet and one that was at one with a car that had no down force causing a car to constantly four wheel drift under full throttle. No one else ever has won a race like Bathurst, the best track world wide before it was tamed by 6 laps.
Legend of Australian Motorsport
Very underrated in the world stakes
Bathurst
500 /
1000 winner 9 times ultimate touring car racer ultimate professional
24
Mark Donohue
Dominated the American Trans Am series, winning titles for Chevrolet in the Camaro twice and for American Motors Company in the Javelin. Winner of the 1972 Indianapolis 500. Dominate the Canadian American Challenge Cup (Can-Am) series in the Porsche 917/30.
25
Juan Pablo Montoya
Has won in more competitions than any pther driver in the world
26
Travis Pastrana
Lives flat out
27
Stefan Bellof
Know for driving the "fastest" car in the world on nurburgring with an unbeaten time of 6:11.13
Holds the all-time lap record at Nurburgring's Nordschleife, podium at Monaco in the only non-turbo car on the grid(and was catching 1st), and the 1984 WSC Champion to name a few accomplishments.
28
Gilles Villeneuve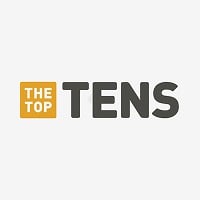 'Why do we bother? He's different from the rest of us. On a separate level'."
The most skilled driver the F1 has ever seen.
29
Jacky Ickx
He has won 8 races in F1 and came 2nd in the championship twice, 6 times the 24 hours of Le Mans, 1 time the Bathurst 1000 and the Dakar rally. What else to say...
30 Toomas Heikkinen
31 Petter Solberg
32
Antoine L'Estage
In the last 15 years he's won the Canadian Rally Championship 10 times, and finished 2nd on four occasions.That's how you dominate a sport.
33 Sverre Isachsen
34
Ivan "Ironman" Stewart
I guess all the formula one people can't look past the tarmac to see the best racers ever, Ivan Stewart & Colin Mcrea. Also Block and Faust are of their likeness of today. Let's see the F1 boy's race, snow, ice, mud, gravel, bad tarmac, dirt, sand, hail, water hazard's and do all those extreme sport extras.
35 Yvan Muller
36 Jenson Button
37
Walter Röhrl
Dominated in his time.
Best Rally driver of all time.
38
Michael Andretti
Someone mixed him up with Mario
39
Ronnie Peterson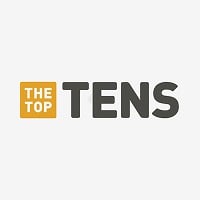 One of Sweden's best drivers, he deserves a place on this list.
40
Richard Petty
NASCAR's greatest driver ever, and one of racing's bravest and toughest ever. He could win anywhere, anytime. With 200 wins, and 7 championships. Including 7 wins in NASCAR's biggest race, the Daytona 500. May have been #1 if he could have continued it through the last 7 years of his career, where he didn't win a race.
NASCAR's greatest driver. He is easily the most dominant in racing, with 200 wins and 7 Championships. He is one of racings bravest and toughest drivers. He also won NASCAR's biggest race, the Daytona 500,7 times.
200 wins, 7 championships, 7 Daytona 500 wins. Clearly NASCAR's greatest driver, and he should be, at the very least, #3 on this list.
His one of the greatest racers there will ever be in nascar
41
Graham Hill
One of the best British drivers ever. And I believe the only father and son (Damon Hill) to have been F-1 world champions
A 2-Time F1 World Champion and the only driver to win the Triple Crown of Motorsport. (Indy, Monaco and Le Mans. )
42 David Higgins
43 John Buffum
44 Will Power
45
Dan Wheldon
Indy car champion perhaps. Not world champion
What a driver he was! Won 2 Indy 500s and the 2005 world champion. Sadly he is not with us anymore.

R.I.P Dan
46
Alessandro Islam
6 times go-karting champion
47
Kevin Harvick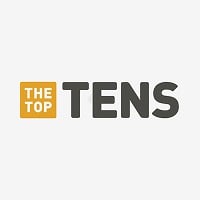 Performed very good for years at the declining RCR before getting to show what he is truly made of at Stewart-Haas competing for wins and finishing up front pretty much every race since that change winning 1 title so far and finishing 2nd the other time by 1 point.
48 Nelson Piquet
49
Carroll Shelby
Changed auto racing forever.
50
Jackie Stewart
One of the most dominant racers of his (or any) time, the Flying Scot also saved the lives of many drivers through his activism to add safety features to the sport. Twenty-seven of his 99 Formula One starts were wins, a record that stood for fourteen years.
PSearch List
Related Lists
Top 10 Terms Used in Auto Racing

Top 10 Best Racing Games

Top 10 Dreamcast Racing Games

Best Kart Racing Games
List Stats
1,000 votes
51 listings
4 years, 352 days old

Top Remixes
1. Ayrton Senna
2. Michael Schumacher
3. Juan Manuel Fangio
HarCher
Error Reporting
See a factual error in these listings? Report it
here
.