Most Challenging Turns/Corners on Formula One Tracks
Formula One, also called F1, is an international auto-racing sport. F1 is the highest level of single-seat, open-wheel, and open-cockpit professional motor racing contest.

The list is based on my observation and experience in Formula One games.

The Top Ten

1 Turn 8, Istanbul Circuit, Turkey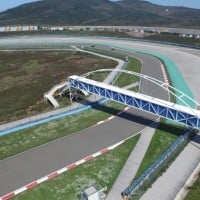 The turn here isn't a single corner but a combination of four tight right-handers on the trot; it's the most challenging turn not just because of its fast directional changes and bumpiness but also for the fact that the drivers experience maximum torque of an astounding 5G for more than 8 seconds. The acting centrifugal force is so strong that a lapse in concentration can only lead to a disaster. Fortunately, the tracks runoff areas are spacious; hence, recovery is possible. It becomes very critical for the drivers to gather good momentum and traction before leading into this backbreaking zone.
I remember. When I played F1 2010. This turn was very difficult to master. Very fast and easy to go into the gravel.
That's a very interesting and well made list. Congrats!
2
Turn 10 (Singapore Sling), Marina Bay Circuit, Singapore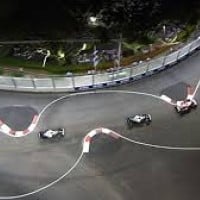 Although this section is no longer a part of the current track layout, I still included it because I felt the list would've been incomplete without pointing out its notoriety. Similar to that of the final chicane of the Montreal circuit in terms of layout and tightness, but it's a notch above in terms of difficulty due to it being a fast and sharp triple-bend with raised curbs where even the slightest contact on it can result in a great tragedy; even driving through this section in the game was unforgiving - no wonder it was reconstructed.
No explanation needed
3
Turn 13 & 14, Gilles Villeneuve Circuit, Canada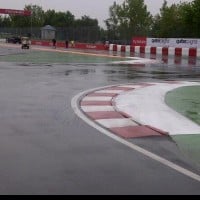 The last couple of turns has been notorious since the beginning and has resulted in many crashes over the years, mainly due to the poor exit of the chicane that can imbalance the car and increase the chances of the drivers' contact and collision with the exit barrier, famously known as The Wall of Champions. Mastering this turn requires a good sense of timing and momentum, or else, breaking bones is a certainty.
Really hard and dangerous, and yes, "The Wall of Champions" explains itself...
Also, this circuit is located on an island so you may end up swimming in deep waters - turn 13 & 14 in particular are very close to the water.
By far the hardest, The two ahead of this are NOTHING compared to this.
4
Turn 14 (Tabac), Monaco Circuit, Monaco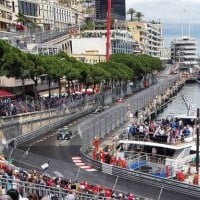 The course following Nouvelle chicane is the fastest section on the track, bound by guard rails, leaving no room for the drivers to breathe and recover from slip-ups that can ruin the entire progress. Going into this fast left-hander, drivers will already be accelerating rapidly. It'll require a lot of practice over the weekend to nail it safely. It's accomplished through smooth steering and finding the best line around the corner, and staying as close to the apex as possible to avoid brushing the outside barrier and exiting with good momentum and maximum speed.
Tots agree. Its freakishly tight, and cocking it up will lead to an accident in the swimming pool section. TRUST ME!
5
Turn 13 & 14, Sepang Circuit, Malaysia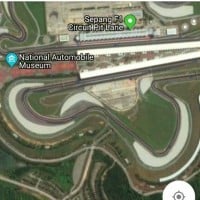 The last couple of turns are tricky to master as drivers' will be approaching a fast blind corner, and it poses a significant challenge to stick to the racing line and judge the braking points precisely. The key to preventing going off course will come down to timing and grip control as you'd have to brake while turning, and it's off-camber.
No explanation needed
6
Turn 1, Shanghai Circuit, China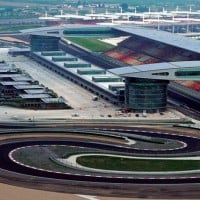 This long, winding, and bumpy right-hander look deceptively simple. Yet, the lack of patience has swayed the cars wayward numerous times. The challenge escalates during wet conditions where the car is likely to lose traction and balance on the aquaplaning surface.
Easy to lose time on
7
Turn 3-5 (Maggots & Becketts), Silverstone Circuit, Britain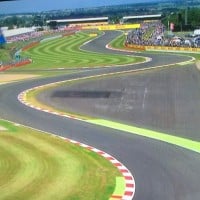 The turn combination here has always been physically demanding and a make-or-break one for the drivers, especially during qualifying sessions. It features a fast left-right-left-right turns before forcing a double-downshift ahead of another quick right at the exit. In the second turn Becketts, drivers experience compression forces up to 5G; nailing these turns requires a good judgement of braking points and finding the precise line while maintaining the car's balance to save valuable fractions of a second and gain the advantage of good pace and momentum onto the Hangar straight.
Remarkable section full of twist and turns. spectacular curve combinations
It's an easy sector
8
Turn 14 & 15, Catalunya Circuit, Spain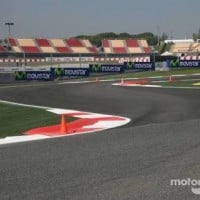 The chicane before the start-finish straight has probably frustrated the drivers more than any other chicanes. Following a downhill entry phase, it's a double apex and slippery left-hander bordered by bumpy curbs that lure the drivers into kissing and losing balance uncontrollably. Drivers with reasonable traction control and patience wouldn't sweat while passing the deceptive zone.
Not hard just annoying
The worst corners
9
Turn 10-11 (Pouhon), SPA Circuit, Belgium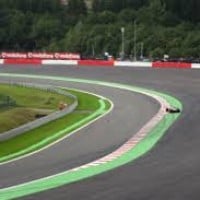 Pouhon is Spa's most iconic section after Ea Rogue, but it's more demanding with its pacy double left-hander. Centrifugal force will pull the driver's neck, and it's easy to run wide if the exit of the previous turn is rough. It requires perfect vision and grip control and staying close to (not touching) the inside curb.
Pouhon is the new Eau Rouge given the current downforce levels of todays F1-cars. Eau Rouge these days is flat out, to get Pouhon right is still a balancing act. Even with touring cars this corner is a great challenge.
10
Turn 13 (Spoon Curve), Suzuka Circuit, Japan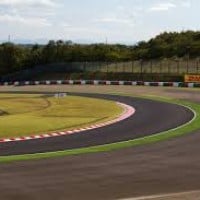 Preceding the legendary 130R, the turn 13 is a double apex long left-hander. Drivers will want to be quick on the throttle heading out of this turn to maximize their run through the straight. Still, it's a daunting challenge to follow a precise racing line and perceive a good braking point, as there is no reference point, and it can lead to a loss of momentum and speed down the course. It's essential to remain focused while dealing with the first turn, hitting the inside apex firmly and brushing the outside apex before leading up to the second turn and steering the car closer to the inside curb.
I reckon S curves could have featured in here as well, but I understand its really difficult when you have to add only 10 items.
Easy to go wide
BAdd New Item