Top Ten NBA Players Aged 22 or Under in the 2019-20 Season
Young players usually take time to develop, but not these young players. They have stepped into the league and absolutely dominated. This list will cover the best players aged 22 and under. The criteria for this list will include: accolades and accomplishments, statistics, and winning. This list will NOT include potential. That's a list for another day. Remember all this when voting. Without further ado let's get into the list.

The Top Ten

1 Luka Dončić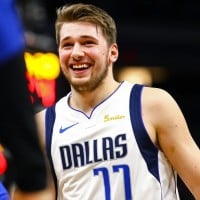 When Luka was first drafted, I was very sceptical. I questioned his footwork and athleticism. I also questioned how his game would translate into the NBA. God was I wrong. DončIć came out flamming hot. He showed elite shooting off dribble. He also showed hall of fame level passing. His dribbling was also elite. He also showed good enough defense. It could always improve, but it isn't as bad as I expected. He was legitimately a MVP canadiate in his secondseason. He showed himself to be a great leader and he should be able to carry the Mavs to a chip in a few years. Scariest thing is; he is only 21. By far the best player 22 and under.
2
Ja Morant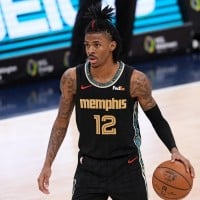 Temetrius Jamel "Ja" Morant is an American professional basketball player for the Memphis Grizzlies of the National Basketball Association.
Ja Morant is a problem. I told people not to sleep on Ja coming into the draft. I expected Ja to be ROY and to have a great season, but I never expected him to be a near all-star. Ja came out here and showed out. He showed way better shooting than any of us expected. His handles were also better than expected. He of course had hall of fame athleticism. He was literally embarrassing guys with his dunks. He also brought some hype into my home state that we simply haven't had in awhile. The most impressive thing about Ja is how he made the Grizzlies a playoff team. I never expected the Grizzlies to be in the playoffs. Easily the ROY.
3
Trae Young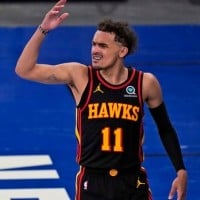 Rayford Trae Young is an American professional basketball player for the Atlanta Hawks of the National Basketball Association.
I was also very sceptical about Trae Young. I thought he would be good some day, but not this soon. He has shown lethal shooting since about the end of last year. He is very clutch and has great handles. He embarrasses people with his nutmeg. That probably isn't even the best part of his game. I think his passing may be better. Those are great signs for the future. He also took a huge step this year, getting a well deserved all star spot.
4
Zion Williamson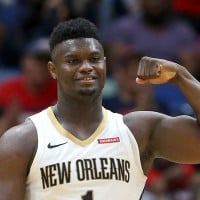 Zion Lateef Williamson is an American professional basketball player for the New Orleans Pelicans of the National Basketball Association.
Some people may be mad at me for this ranking. I think Zion will be great one day. Like I said though, this list is not based off potential. Now while he did absolutely dominate in the time he's played. He had a surprisingly good shot and he simply made other players look like children. He also looked like a top ten player in the league in that span. However we need more of a sample size. If Zion can stay healthy he will be great.
5
Brandon Ingram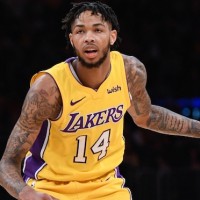 Brandon Xavier Ingram is an American professional basketball player for the New Orleans Pelicans of the National Basketball Association.
Brandon Ingram is so underrated. I knew before he was drafted, that he'd be a great player one day. People gave up on him way too easily though. After a few tough seasons, Ingram is putting up all-star numbers. Ingram is the main reason the Pelicans were so close to the playoffs when Zion returned. BI is getting closer and closer to that KD prediction we all have him (I'm not saying he's going to be as good as KD).
6
Jayson Tatum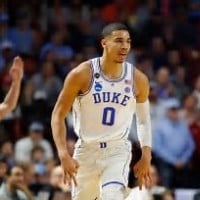 Jayson Tatum is special. He has really good handles and can shoot off dribble. His athleticism has also been very surprising. Has quickly become the best player on the Celtics and a all-star. Putting aside my hate for the Celtics; I'll say Jayson Tatum is a special player.
7
De'Aaron Fox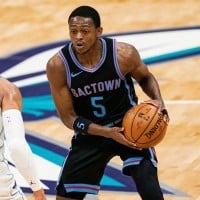 De'Aaron Fox is an American professional basketball player for the Sacramento Kings of the National Basketball Association.
I really like De'Aaron Fox. He is super underrated. He is super fast and shows a great feel for the game. A great leader and has shown much better shooting than we expected. Nearly led a young Kings team to the playoffs and he would've done it again if he wouldn't of gotten injured.
8
Lonzo Ball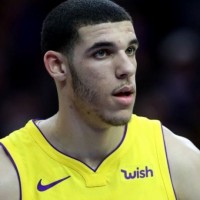 Listen Lonzo is still really good. He has shown great maturity, which is what I personally worried about. He of course has elite level passing. His defense is super underrated. Already a awesome defender. His shooting has even improved in his 3rd season. He has already shown a great bond with Zion.
9
Bam Adebayo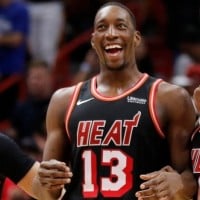 A super underrated player. Bam has improved every year of his career. He is a DPOY canadiate and he is obviously MIP this year. He is key to this Heat team. An unexpected young talent.
10
DeAndre Ayton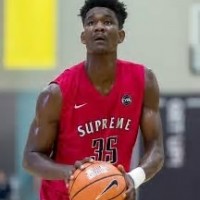 DeAndre Ayton has been a bit upsetting, but he has shown good signs. He has shown good post touch and he has been a overall great talent. He needs to get his health under control though.
The Contenders
11
Landry Shamet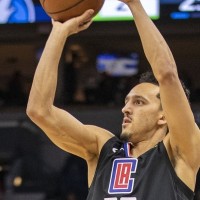 12 Talen Horton-Tucker
13 Alen Smailagic
14
RJ Barrett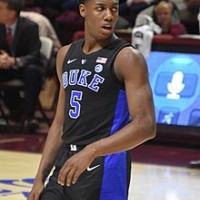 15 Jalen Lecque
BAdd New Item