Top 10 Most Obscure Teams to Win a College Basketball National Championship
The National championship is the highest peak in College Basketball. Often times teams like Duke, Villanova Kansas, North Carolina, UConn or Kentucky win it but there's been some other teams win it a long time ago either by luck or because they were a powerhouse that you never hear about.

The Top Ten

1 CCNY Beavers - 1950

The Beavers are so obscure that they aren't even in D1 anymore and instead play at a DII level today. Back in 1950 the Beavers were led by head coach Nat Holman who was one of the greatest innovators in the game at the time. All the players on the team were from New York City. The team was 24-5 and is the only school to ever win the NCAA tournament and NIT tournament in the same year. CCNY had a 17-5 record during the regular season, but failed to draw any support in the final AP Top 20. The team was made up mostly of sophomores and was the last squad selected to play in the NIT tournament which was the more popular tournament at the time. the Beavers thrashed defending champion San Francisco 65-46 in the opening round and people took notice. CCNY then faced 3rd ranked and two-time defending NCAA champion Kentucky and blew them out 89-50 for the worst loss By an Adolph Rupp coached team. The Beavers would win the NIT tournament against Bradley and would be invited to the NCAA ...more

2 Holy Cross Crusaders - 1947

Even to this day Holy Cross is the smallest school to win a National Championship. They went 27-3 and did so without a home court on campus. The team had Bob Cousy who was only a freshman at the time and freshmen weren't allowed to play on varsity teams prior but due to the aftermath of WW2 the rule was put on hold and Cousy was allowed to play. They would beat Navy and CCNY to meet Oklahoma in the championship game winning 58-47

3 La Salle Explorers - 1954

Yes this team actually won a championship thanks in part to Tom Gola who was the Magic Johnson of that era averaging 21 points and 23 rebounds. Lasalle would go 26-4 and be ranked as high as #2 in the AP poll.

4 San Francisco Dons - 1955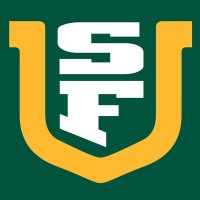 Back in the day San Francisco was legit Behind future Hall of Famers Bill Russell and K.C. Jones, USF was 28-1 and won its last 26 games of the season on their way to capturing their first NCAA basketball championship…the Dons ascended the top spot in the nation after impressive victories over UCLA, Wichita State, Oklahoma City and George Washington. The team breezed to the California Basketball Association title with a 12-0 record…downed West Texas State (89-66), Utah (79-59) and Oregon State (57-56) to earn a spot in the Final Four…defeated Colorado (62-50) and LaSalle (77-63) to claim its first of back-to-back national titles under head coach Phil Woolpert. The next year they Posted a 29-0 record on their way to a second consecutive NCAA Championship…defeating UCLA (72-61), Utah (92-77, SMU (86-68) and Iowa (83-71) to become just the third school to win back-to-back national championships
5
Wyoming Cowboys - 1943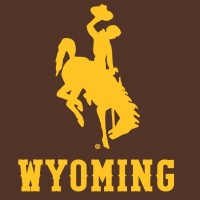 Yeah that's right Wyoming legit won a Natty winning 32 games and only having 9 home games. The Cowboys won in dominant fashion in the regular season before knocking off Oklahoma Texas and Georgetown to win the 8- team tournament. At the time the NIT was almost as big as the NCAA tournament was and so St Johns the NIT winners challenged Wyoming in a Red Cross game in which Wyoming won
6
UTEP Miners - 1966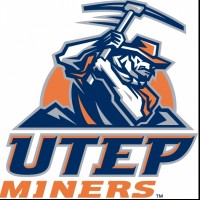 Back in 1966 UTEP was Texas Western University The Miners who were ranked third in the nation faced #1 Kentucky. Texas Western's starting lineup of five African Americans was the first all-black lineup in an NCAA title game. Meanwhile their opponents, had an all-white squad. The Miners won 72–65, over Kentucky claiming the school's first national championship
7
Loyola-Chicago Ramblers - 1963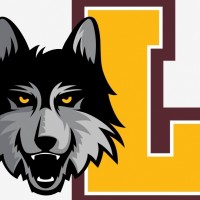 Yeah that's right Loyola Chicago legit won a Natty in 1963 against Cincinnati in OT back when Sister Jean was probably in her prime. The bearcats were dominant at this time. Also in the championship game Loyola started four African-Americans and Cincinnati started three marking the first time that a majority of African-Americans participated in the championship game.
8
UNLV Rebels - 1990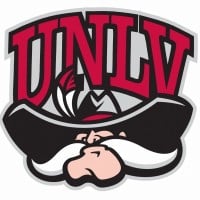 When UNLV won they set the NCAA Division I Men's Basketball Tournament record for largest margin of victory in a championship game winning 103-73 over Duke. That is not a typo. What's notable is that they scored the most points by a national championship team yet nobody talks about them.
9
NC State Wolfpack - 1974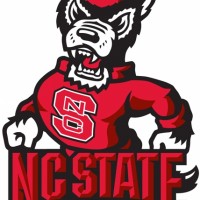 In 1974 N.C. State was a powerhouse losing just once to John Wooden's UCLA Bruins. The Wolf Pack won the rest of their games including dominant wins over Providence and Pitt to set up a rematch with UCLA. The Wolf Pack won the rematch and would go on to defeat Marquette in the championship. In 1983 the Wolf Pack would win it all again under Jim Valvano. The return of Dereck Whittenburg from injury was huge as the Wolf Pack upset UNC and Virginia In the ACC tournament to earn a trip back to the tournament where they beat Pepperdine and UNLV by a combined 3 points. The Wolf Pack would upset the Houston Cougars otherwise known as phi slama jama 54-52 as one of the more interesting upsets in the tournament
10
Arkansas Razorbacks - 1994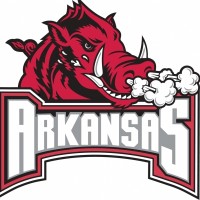 The Arkansas Razorbacks football program represents the University of Arkansas, located in Fayetteville, Arkansas, in the sport of American football. The Razorbacks compete in the Football Bowl Subdivision of the National Collegiate Athletic Association and the Western Division of the Southeastern Conference.
Arkansas makes the list because you don't really think Basketball when talking about Arkansas. Ranked No. 1 nationally for 10 weeks during the regular season, the Razorbacks lost only twice during the regular season. Alabama beat Arkansas, 66-64, in Tuscaloosa, and Mississippi State edged the Hogs, 72-71, in Starkville. Arkansas has a 13-game winning streak which was snapped by Kentucky in the SEC Tournament, but they were still seeded first in the Midwest Regional at Oklahoma City. Their tournament run began with 94-79 first-round victory over North Carolina A&T. They would follow that up with an 85-73 second-round win over Georgetown. Arkansas would beat Tulsa and Michigan to advance to the Final 4 where they faced off against Arizona and Duke to win the Championship. As the entire state celebrated as did President Clinton
BAdd New Item