Cannondale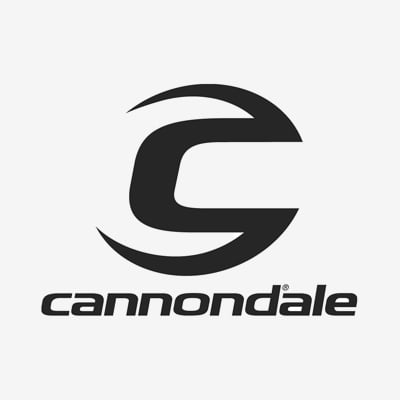 Uploaded by anonymous
Info
The Cannondale Bicycle Corporation, is an American division of Canadian conglomerate Dorel Industries that supplies bicycles.
Comments
Top
Popular
Newest
I Just got a SL 5 Great bike for only 700. Way better than the Trek that I owned. It can ride over just about anything. It's disk Brakes are Really nice and it handles great since it is a 29er and it has rigid Kenda Tire big ole fat tires. Better than Trek no Doubt. Almost bought the Trek Wahoo instead but I upgraded.
Cannondale is a bike you can not go wrong with there awesome for jumping and downhill mountain bike tracks there a light bike lighter then giant and all the others so if I was you I would go with the cannondale they have very good peddling and yea go get your cannondale there awesome! And the cannondale I ride is a 27.5 very good can't go wrong
American company that actually makes all its own bikes rather than outsourcing to other brands for manufacturing. They innovate and break the mold whenever possible in a meaningful and well thought out way. Stick to their roots and don't chase the fancy new trend just to jump on sales. They stick to tradition and what works for them.
I love my Synapse. Shifting is easy and climbing is effortless. Looking to upgrade to the new SuperSix. Love it, love it!
Got my Trail 6... The ride of my life on trails and the road a superb machine! Eat dust GIANT!
My cannon dale gives me no problem. I love to ride it accelerates really fast on a scale from 1 to 10 I would give cannon dale a 9.9 or maybe even a ten it depends what kind of cannon dale it is.
I am 6'5" and weigh 220. My new Cannondale rides like a dream, with great comfort, and the easiest gears I have ever had. Love this bike!
Cannondale trail 5 best hardtail mtb...
I have a Cannondale Trail SL4, love it love it love it! You can't beat the frame. It does so much more than hold the parts together. It makes you comfortable which is what I checked with diamond back, specialized, Giant, GT, Scott, Marin, Novarra, and so many more. Cannondale jumped out at me as being so comfortable and rugged. I have so much control and feel like I am on a magic carpet ride. Parts are from good to great. No regrets.
I have a cannondale trail 6. The best frames. The best looks. The best ride. Cannondale is perfect.
Cannondale flash series. I've always been a mtb rider and I have to say that I found lefty bike absolutely agile and quick, of course nothing compatible to the other Cannondale series. Been riding Giant (great bike), Trek and Rose, but as I said Cannondale f series are just the right choice for a racer I'd say.
Cannondale? If there's much more comfortable than this bike.. No one can stop me to change/replace it... But I think, nothing else.. I swear! Thanks CANNONDALE..
Have owned 4 Cannondale bikes, still have my first. Each improvement they make is for the better. My favorite is the 29er--4: it climbs the side of a building.
I have a cannondale trail 5 2014! I have to say it is the best bike I ever had! I have no regrets buying it! It is the best bike brand ever!
Flash 29-2. Super fast and light weight. Great on uphill climbs and flows smoothly on trails.

Did I mention the lefty? Amazing fork. Smooth and sexy.
I've had three Cannonades, and all have lasted far longer than any other bicycles I've owned. One of them is almost 20 years old and I ride it twice a week offered.
Cannondale is one of a kind. I love it unique style and fabulous branding. Not to mention that it has great engineering design.
I have an old Cannondale Jekyll 400 bike that I just bought and I really enjoy riding it. Gets complements when I take it around.
I have ridden many bikes. My cannondale was definitely the best. Unfortunately it was stolen.
Always makes the best Value for Money bicycles unlike those overpriced low specs Specialized and Trek Bikes!
I own a cannondale Trail 5 for 2 week. Good for beginner and smooth riding.
This is a top brand. Should be closer to number 1.
Great product! I ride a Claymore 2013 and couldn't imagine riding anything else... Even though I have!
Most innovative brand constantly looking to improve performance and style.
Just got a trail 4 29er. Good geometry, weight and handling. Excellent for its price.