Scott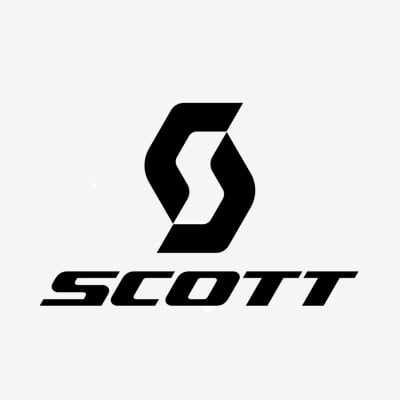 Uploaded by anonymous
Comments
Top
Popular
Newest
Love my Scott Spark 29er Pro! Innovative shock adjustment.
I have bought a Spark 40 about two years ago, and I have still seen a bike on the same price range that would make me swap. Great lines, and well equipped!
I highly recommend this bike for any one who is looking for a fun ride.
I love my Scott voltage, great bike to ride and not everybody has one.
Excellent bike manufacturer. Owner of a 2016 Scott Genius 710. Built strong and the attention to detail is amazing. It does not disappoint.
I have a 2015 scale 740. I just pass a few days after shifting from 2013 Giant Talon 2 to scale 740. This bike is so light and nice and easy to ride. I really like it. Thanks Scott!
I have the first model Scott Genius MC10 since 2004 till now great bike & climb like a goat! Beside MC10, I owned a strike pro & Strike Team.
Price performer and an sturdy and reliable bike!
Amazing bikes with amazing specs for amazing prices! Thank you Scott for giving me the time of my life by owning a scale 950!
Awesome bikes first I had this it was very tough but I thought it was not that good so I chose specialized next which for me is now worlds best brand I love it very much!
Very light reliable and easy to maneuver, inspite of my 240lbs weight this bike is so strong, can easily carry my weight
Simply the best of the best... In all aspects
Its very nice bicycle for the money what we pay & quality built with very good performance
I have had scott bike (scott spark 740) for two year and I haven't had any issue just flat tires... this bike behaves wonderful over any kind of terrain, fast and stable.
I believe Scott is at the top of the market I have a giant and a bianci and an iron horse and a few others none of these even come close to my Scott the components and the style are excellent when on my Scott it performes are smooth and feel great I have gotten all my complements when on my Scott love my Scott
Excellent ride! Purchased one a few months ago and it is well worth the price
Excellent bike, your geometry body with your unique suspension control helps your extraordinary performance. It is the best mountain bike
Scott is the best bike to buy, it has value for money and is a grate cross country bike
...! 29er rock!...
I've had have a Genius, a spark and a Scale and I have loved them all
Great bike, I ride a spark its been reliable and fun to ride in a variety of conditions.
I had a 2008 kona scrap it was a good solid bike but it was to heavy so I got rid of it and got a 2005 scott voltage yz3 it's custom the only things that are stock is the hubs and stem its light and rides smooth love this bike. There's a lot of great bikes out there it just depends on your preference.
By far the best company in terms of specs and price. The geometry is awesome for long distance and racing.
Excellent ride, super well design. Highly recommended.
Scott Aspect 40 2011 proud owner. XL frame size, handles my 230lbs incredibly well. Best bicycle I have ever owned.
After snapping the frame of a santa cruz I got a scott gambler and I love it its very fast on the trails
Related Lists
Top Ten Best Travis Scott Songs
Best AC/DC Songs With Bon Scott
Best Scott Adkins Movies
Top 10 Movies Directed By Ridley Scott