Best Cities in Malaysia
In your opinion, and your knowledge, what is the best city in Malaysia?
The Top Ten
Kuala Lumpur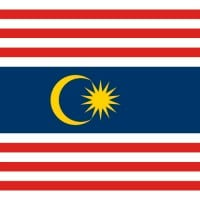 Kuala Lumpur, officially the Federal Territory of Kuala Lumpur, or commonly known as KL, is the national capital and largest city in Malaysia.
Big buildings, nice food, amazing malls, really cool houses and flats... You should visit this place sometime!
Nice city I m coming soon
Beautiful city I would love to visit
Yes, Kuala Lumpur have a lot of big buildings, shopping mall and Kuala Lumpur is the capital of Malaysia (If I'm not wrong) If I am a Malaysian I will choose that place as my favorite place in the world, but still I'm Italian and mine is Rome (Don't be mad)
Kota Bharu
Even kota bharu is not the biggest city but its low profile make kota bharu so nature
Well, I think kota bharu is one of the most low crime index in malaysia.by the way, they have high educarion level.yea, you can find many students in local or abroad universities are from kelantan
You can find a lot of delicious food in Kota Bharu, like nasi kerabu, akok kedut, ayam percik, nasi dagang and much more! Kelantan cuisines are definitely the stars to this amazing country
Kota Kinabalu
Try the local seafood dishes at all Seafood Restaurants in KK... Very, Very, Very Delicious...! The city was very beautiful and rich with culture, peoples, foods and sightseeing that facing South China Sea and also don't forget visit:- Kinabalu National Park was the highest Mt. In South East Asia, Sabah Museum, Masjid Bandaraya, Masjid Negeri, Tanjung Aru Beach, Mari-Mari Cultural Village, Gaya Street(Open On Sunday),1 Borneo Hypermall (First largest hypermall in Borneo), Menara Tun Mustapha, Tunku Abdul Rahman National Park consist 5 coral clear water islands, North Borneo Railway, Jesselton Point, Universiti Malaysia Sabah and many mores... If you like to buy a souvenir for your friends, you can go at the Pasar Kraftangan near than Filipino Market... If you like to stay in KK, you may choose 5 star hotels/resorts such as Nexus Resort and Spa Karambunai, Shang Ri La Tg. Aru, Shang Ri La Rasa Ria, Le Meridien, Sutera Harbour.. Fly with Malaysia Airlines or Air Asia to KK... Try to say ...more
Peaceful, beaches, mountains and blue sky!
One of the best place to watch sunset.
Kota Kinabalu is the best!
Georgetown
For me Georgetown is the best city in Malaysia. Of course because of its delicious foods, culture and other more.
A great mix of big city and tropical island with its awesome beaches and 7 floor shopping malls, love this place and the markets too selling nearly everything, I'm from the UK and never have problems with language here, a lot to do as we'll in the way of attractions and activities!
Georgetown is very unique state
Beautiful colonial buildings, nice food, good demographic, Singapore alike
Shah Alam
The most beautiful city in malsysia
The best
Tanah Merah
It just a town, not a city
Johor Bahru
Best city... Everything here... Huge space for future...
Future best city in Malaysia... Space bigger than KL and penang. Everythings are there in future.
Judge the city after 10 years
Entry Hub to singapore...
Ipoh
Delicious food like the Ipoh Shredded Chicken Noodles (Kai Si Hor Fun) and the legendary Ipoh White Coffee. And not to forget the pomelos! A beautiful city surrounded by limestone mountains, absolutely the best city in Malaysia!
Ipoh might not be the most modern city but it is a very green city
The town where my school's at. Love it during the marathon day. Got to look the beautiful surrounding with the cleanliness.. yet, it is confirmed that ipoh is the cleanest city of Malaysia.
City of cultural and culinary
Seremban
Best city ever. How it just 10?
Seremban has one of the most affordable housing and better infra structure over the past 5 years,good Council performance. Very important is good variety of excellence Chinese, Malays and indian food that are inexpensive,Keep it Up.
With low numbers of foreign workers as compared to Selangor Industries and Johore plantation, it seems more peaceful, moreover a lot of small petty traders allow many to cari makan.
Kuantan
Its good here
Fabulous city
Here we have a little bit of everything. Beaches, river, shopping, nature, leasure, good connectivity with highway to the west and north. I live here man.
Kuantan
The greatest city of east cost
HOGOH PAHANG HOGOH
The Contenders
Rantau Panjang
This is the heaven between Malaysia and Thailand & you can find a lot of goods which is originated from these two countries, from clothes to accessories and FOOD!
Malacca
Excellent shops, excellent food! Best gourmet food in the world!
The most Beautiful city in Malaysia. I love the city very much!
Best city ever visited.. Top clazz facilities.
Makhota hotel rates r amazing.
Miri City
Miri is a small city, with not so much traffic jams. In Miri there are many shopping centres. Miri has beautiful beaches. Niah Cave is located in Miri, which is a historical cave. Miri is very near to Brunei, so Miri people like to go to Brunei, and some people (Brunei people and people living in Brunei) will visit Miri on Fridays.
Nice city to live in, not many traffic jam, well planned development, slower, peaceful, cleaner & less crime compare to other town. Good place to retire.
Miri is nice, clean, well organized seaside city. The residents there are friendly and helpful too. Some places you should go visit to if you had never been there, such as Mulu, Niah and Miri coral reef national parks. Arrange a one day trip to brunei if you had extra time. An unforgettable experiences at Miri, will visit there again
I was born and raised in Miri, as simple as that.
Kuala Pilah
Petaling Jaya
Petaling Jaya is the best city in Malaysia Kuala Lumpur is close to it and the city is well planned. The city has a retail area 5 minutes away from any residential setting.
Sungai Petani
There are most successful city here in Kedah necessarily in Malaysia. Growth with successfully project such as mall, house and education. Food and drink price still under control when compare from another cities in Malaysia. Sungai Petani is best place to build Family. Within the most glorious new settlement, every people look for balance economy lifestyle.
Exactly
Putrajaya
The city is one of my favorites in Malaysia. If I must choose between Kuala Lumpur and Putrajaya, I would choose Putrajaya. Clean city, no traffic jam, futuristic building, nice people, beautiful sunset, mineblow bridge design, high class cruise with cheap price and much more. The only word I can say is THIS CITY IS INCREDIBLE!
Kuching
It is rare to find a city in Malaysia that exists in such an easy grace such as Kuching. There are modern buildings overlooking the clean and beautiful Sarawak River with the legendary Mount Santubong as the background. The people are laid-back and friendly both to each other and outsiders. Racism is NOT tolerated here. You can find culture and ethnic in Sarawak Cultural Village and wildlife at Bako National Park not a long journey from the central city. Kuching is also like a garden city. Beautiful trees are planted everywhere. And the food! Kolo mee and Sarawak Laksa are must-haves! What's not to love about Kuching?
Yes, totally agree. a livable, clean, and healthy city of Kuching being awarded by international Organisation.
Kuching is definitely the jewel of Sarawak and East Malaysia, with its recent boom in shopping malls and beautiful greenery, Kuching is full of surprises for those who seek for it. Must visit places includes Damai Beach, Sunday Market, Main Bazaar, Cultural Village, Borneo Highlands, Jong's crocodile and many more.
Kuching have many types of races and culture.I like it
Kuala Terengganu
best city
Sandakan
Sandakan have a lot of nature park..
Peace to live here
Peace and no traffic jamm
Tanjong Malim
Nilai
Taiping
Lots of history in this town with many 1st achievement like the first railway line between Taiping and Port Weld. The Lake Garden is the best in Malaysia and Maxwell's Hill is one of the oldest hill resort un spoiled by too much commercialization. Food is cheap and the cost of living is low.
Sibu
A unique town to visit in Malaysia.
Is most best city among the best city in malysia
Tawau
Rich in culture
Food heaven with Blended Indonesian Malaysian & Philippines cuisine
Rich Local Mix blended Multi Culture
A Home to oldest Rainforest
A Harbour town
A Transit city to Semporna Island archipelago, the Lost world of Danum Valley at Lahad datu & The Lost world of Maliau Basin near Kalabakan, & a border with others Indonesia City
Yet Small city in size but pack with things to do
Seafood heaven
peaceful places, suit for retire citizen
PSearch List