Top Ten Best Cities In Mindanao
The Top Ten
1
Davao City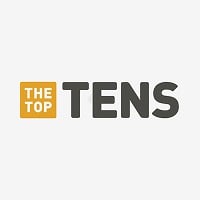 There is no doubt that Davao City is the most progressive, most modern and highly urbanized metropolis in Mindanao. Unlike other major cities and despite progress, Davao remains to be generally safe for tourists local and foreigners alike. International brands flock the City and has been blessed with many firsts in Mindanao and even outside the Capital. High rise hotels, condominiums and office spaces abound in this city. Davao's soaring progress cannot be compared to other cities in Mindanao. Hence, touted as the De Facto Capital major Philippine corporations and banks established there headquarters in Davao.
Davao City, Best climate, best economic weather, best attraction, abundant in everything you need and clean and peaceful largest metropolis in the country.
VISIT DAVAO 2012: NEW FOREIGN INVESTMENTS & TOURISM HUB OF Asia!  

Davao City, Philippines: Every August, witness DAVAO as it celebrates the bounty of its harvest through grandeus parades and extravagant street dancing in the GRAND KADAYAWAN MARDI GRAS!

Davao, Life is Here! Vote DAVAO CITY to the New 7 Wonders Cities!
I am an Australian married to a girl from Davao for 25yrs and have watched Davao grow from 2small shopping malls to what it is today a vibrant city many shopping centres a clean and safe city to be in day or night. Placed 4 in the safest cities in the world is something to be proud of (Australia does not have one city in the top 25? Australia could do with some lessons from Davao) We agree very strongly with every thing the Mayor does because he does it for Davao and the tourists to this beautiful city
2
Cagayan De Oro City
Eight months after the typhoon sendong devastations, this city has picked up the pieces, stood up proud and has moved 2 steps forward. The resilience of the city has been manifested by the economic progress that it is currently experiencing. Investors are on a rush in putting up businesses in the area.
Cagayan de oro is the best city in mindanao. It holds many business conferences throughout the country. It is one of the mindanao cities with dynamic living from modern back to the culural era. Its beauty resembles the gold coin where many investors are attracted to. It is very safe for it has one of the smallest crime rates in the country. It is one of the major cities in the Philippines for trading, investments and culutural developments. People in cagayan de oro are very rich and can afford to buy luxurious cars. It holds as the only city in mindanao which is the city of the first and biggest:

FIRST STARBUCKS IN MINDANAO
FIRST MALL IN MINDANAO(limketkai mall)
BIGGEST CENTRAL BUSINESS DISTRICT IN MINDANAO (limketkai center)
BIGGEST RUSTANS FRESH SUPERMARKET IN THE Philippines (centrio mall)
FIRST CITY TO ESTABLISH INDEPENDENCE DURING Spanish COLONIALISM
Its urbanity is almost the same as manila with a very low crime rate. The night life is unparalleled and are spread in different areas like manila and not concentrated on one street.
The White Water Rafting Capital of the Philippines.
The City of Adventures.
Home of Del Monte-Philippines and Nestle-Philippines in Mindanao.
The Gateway and Capital of Northern Mindanao Region.
3
General Santos City
Very young city now adays, too much possibilities in developing gensan, too much potentials, resources, cheaper cost of living, cheaper price in foods, etc... Most livable and highly urbanized city, one of the fast growing city in mindanao, a business friendly city, and gensan is the logistical, commercial, retail and financial hub of southern mindanao... Tuna capital in the Philippines, soon to be in the whole world.
Gensan is home of the champions! Well-spring of winners in deed!
Yes indeed! A must visit city not only in Mindanao but in Philippines. Envision to stand out in international arena both in business and entertainment. Go Tuna Capital City of the Philippines!
The gateway of the south, beautiful malls, highly urbanized, the home of the champion
4
Zamboanga City
Very Cultural, Young, Fun City. People are really kind
Zamboanga City can provide a decent living with its boastful economy. Land of many opportunities. A wealthy city that it got its eyes to elements to take over the city. Besides of every struggle it undergo it always emerge on top. Zamboanga City is one and can never be divided.
I Love Zamboanga! It's more fun in Zamboanga City! Mindanao's Best City, very young, a mix of Different Cultures, Languages, Religions, and many more!
Zamboanga is one of the finest exporter of sardines in the Philippines and in some part of the world, economy is good.. Prices for foods, fish are less compare to other cities, people who are living here are friendly and hospitable,
5
Butuan City
I'm from Butuan. Therefore, anything I would say about the city is surely true. It's improving now and growing into a semi-bustling urbanized city with the advent of new investors coming in to venture businesses such as malls, small and medium manufacturing plants, banking, financing and the like. The streets are busy during rush hours because of the great number of vehicles passing back and forth and the walking populace in sidewalks. It's expanding from north to south and west to east.
I would honestly say that Butuan is a fast growing economy in Mindanao thereby pushing it into a semi-bustling city in the near future. The rapid development and the rising of infrastructure projects elsewhere make a good symbol of progression. International and local investors poured in millions of pesos to the city. So, no reason why this former small town in the 1940s will not grow.
Butuan is growing rapidly, and one of the fastest highly urbanized city in Mindanao. It is also safe, and predominantly Christian.. Unlike any other cities in Mindanao, Butuan is agricultural and it has the largest Robinson Place Mall and the SM City Butuan is huge..
One of the most progressive cities in the Philippines I would say. With huge property developments by SM Prime... Robinsons Land... Filinvest... Vista Land... AB Brown... Plus upcoming Private Public Projects of the local government upcoming and ongoing, Butuan deserve to be on top 3.
6
Iligan City
Yes, the amazing thing of Iligan City, it has no airport, not a regional center, not a capital in the province, less government Regional offices but it looks great city... Too big for a city which is not a capital and Regional center and even not a gateway to Mindanao because of peace and order situation.
Iligan City is a great city. Many people and politician from other cities tried to pulled down and deprived the big investors thru their tsimis that the PEACE and ORDER is unstable but if you will stay in Iligan, you testify that the people in Iligan City lives and works harmoniously. Iligan City is still the Industrial City of the Southern Philippines and It is a City of waterfalls.

Hence, I will invite the big investors to explore the City of Iligan. Invest and Experience the PEACEFUL and BOOMING ILIGAN CITY.
Iligan, is unique since among all the cities in Mindanao, it is the only city that has its own Electric power source( Hydro Electric Power Source) Blessed with water, and cheap electricity, Other cities envied ILIGAN's natural wealth since knowing the facts, investor would choose/cling on to less electricity and water expense.. Making bad comments about the city's safety and stability...ILIGAN, the pride of MINDANAO...
Iligan city is the best place for me all food it's not expensive I love this countr
7
Cotabato City
This city has a lot to offer... Its diverse culture and loving people living harmoniously.. Muslims, Christians, Lumads and Pilipino Chinese who made this Land very Majestic... Over 40 years of living in this City is amazing!
The best City in Mindanao, being of of the most competitive city in the Philippines
This city continuous to rise in midst of this political and petty crimes. As the new government of ARMM to Bangsamoro established, Cotabato City will be the capital city of so-called independent super region. Now, more and more foreign and local investors are coming and expanding in nearby towns such as Power Plants, Agriculture and Aquaculture. This means that as the capital city, there will be development in infrastructure and business. Very soon this place will have its own government, own land and own resources. Numbers of foreign donors are coming to help and build again this region. Why? Because there is something in this place that is rich of culture and specially natural resources. In future time, a new government shall rise in mindanao and stand up against discrimination.
Cotabato City is the best city for me, this city is one of the most historical and oldest city in Midanao, Cotabato City is the 2018 Most Competitive City in Region 12, and the 4 most competitive city in Mindanao and number 17 most competitive city in the Philippines, Cotabato also record the smallest number of index crimes in the whole Philippines making it one of the most safest city in the Philippines.
8
Valencia City
Undebatable, Valencia City to be called Golden Harvest because it offer good living for the people who seek for it. This city is rich in wonderful natural resources that will persuade the tourists.

If Iligan City is the city of falls then Valencia City is the CITY OF CAVES.
Wooh Valencia city best among the rest...!
This City in Bukidnon is now showing it's possibility to be an urbanized one because of it's under construction Robinson's and Gaisano mall of Valencia.
Got a scoop. Based on my source, SM had already bought the Manangkila-Pepito property in Valencia City. The area is about 23 hectares (230k sq meters) and is situated near the Annex Bus Terminal. The area is next to the Seaoil Gas Station.
9
Koronadal City
The regional center of soccsksargen. Home of university of the philippines school of health and sciences in mindanao, home of philippine science high school and philippine science and halal laboratory center in the country. A bustling city in the south. A big city of dreams!
Young and vibrant! A city with great potential. Come visit Koronadal and be amazed of what it can offer!
Small but cosmopolitan feel. The center of SOCSKSARGEN and one of the fastest growing cities in Mindanao. Certified most business friendly city in Mindanao and Philippines for 3 years.
You feel safe in koronadal city because it's very peaceful city I ever lived.
10
Malaybalay City
The weather of this city is so pleasant, preferred by Caucasians. Amenities are available and friendly locals. The city has been experiencing retail, agriculture, agro-industrial and service sector expansion.
It has probably one of the largest and prettiest parks of the Philippines, morning fogs, treks to different mountains, horse riding, mall, loads of restaurants, coffee shops and even a cozy resort that produces insect eating plants. The whole city is air-conditioned thanks to an average 650m elevation, much cooler than other cities in Mindanao.
Malaybalay is known as "South Summer Capital of the Philippines. It has the population of about 155, 000, 70% are Christians and 20% are Muslims
There's no place like Malaybalay City.
The Contenders
11
Tagum City
The most competitive component cities in Mindanao!, no doubt in few years from now Tagum will be one of the most known cities in the Philippines which is very much evident with all the infrastructures and all the projects for the future welfare of the city.
The palm capital of the Philippines, the truly Mindanao's great city! A city in perfect harmony.. Tagum city is the only city that has the state-of-the-art new city hall, the only city that has the state-of-the-art school buildings. Tagum city is clean,.
Visit tagum city the home of festival, the city of parks, the widest highway in mindanao sorounded with palm trees, the banana beach the only beach in the world inside the banana plantation. The music capital in the philippines, the most beautiful public cemetery in the philippines, the city of paving blocks, the durian capital in the philippines. The city of river cruise.
No other cities in Mindanao that had been planned well in terms of road infras, tourism facilities, zoning and accessibility. Thanks to the good governance of Tagum and Davao del Norte. Tagum, you're the one!
12
Pagadian City
Pagadian City is a progressive city in MindanaoAll building are new..
Straddling the bottleneck of zamboanga del sur by the moro gulf, the city of pagadian strategically links the zamboanga peninsula with the rest of the massive island. nicknamed the Little Hong Kong of the south.
Go go" my place of birth pagadian :-)
Its a modern city lots of hotels
13
Marawi City
I hope the Philippine government will develop this city into a tourist destination of ARMM like what it did to Baguio City for the Cordillera Region. This City has a lot of potential, with its rich cultural heritage and cool weather. I just hope that the peace and order of this city will improve and be open to outside investors. Cleanliness of the city is also a must. - dalematian
The only ones Islamic City in the Philippines
I like this city for the climate and respectful women's...!
Because no shopping mall at this city.
14
Polomolok City
A sub-urban city... The richest municipality of Mindanao and also home of dole Philippines... Pineapple capital of the Philippines
A soon to be City. - dalematian
Ehem... cagayan de oro is the pineapple capital of the Philippines...
I mean Bukidnon
15
Tandag City
Absolutely tandag city should be one of the top cities here in mindanao, in just a couple of years, after municipality into CITY.. Lots of good things happens in the city, more investors coming in the city, because it has a huge potential when it comes to business and also in tourism industry.. And I can say it that tandag city is a quite, safety and good place to live and to love..
Tandag is somehow the only city in mindanao that has a modern type design of boulevard, which enlightens the seashore of the whole city with its captivating shining lights which came from a expensive solar lightnings that are situated by the bay, thus with its peculiarity, it becomes a spot for the tourists to visit the city.. it is the only city which connected to the 2 islands namely Linungao Is... urbanization and tourism are also quite growing..
The Jewel city of the orient
Tandag city is one of the most beautiful place in mindanao.
16
Kidapawan City
Kidapawan city is swiftly developing from its infrastructures:buildings, schools, hospitals, highways, etc.
Granted as number 16 as the most competitive component city in the Philippines out from the 50 cities surveyed and evaluated in the year 2013..
Kidapawan City is the capital city of North Cotabato. Dubbed as the City of Fruits and Highland Spring. The host of energy source called Geothermal Power operated by Energy Development Corporation (EDC). Kidapawan City is the gateway to th country's highest peak, the Majestic Mt. Apo. Come visit Kidapawan and enjoy the gift of nature that the Supreme Being poured into this place.
Kidapawan City is the best
17
Surigao
What a beautiful city. Very clean and organize and easy to navigate. Impressive Boulevard and scenic vistas of the sea and islands surrounding it. I just hope the city government will develop and maintain the cleanliness of the boulevard and should not turn it into a pier of some sort for outriggers bound for the islands nearby.
Known as the City of Island Adventure. Surigao City is a Jewel in northeastern Mindanao. With its beautiful islands and beaches, visitors would surely fall in love with this small yet vibrant city. Surigaonons are known for being hospitable and friendly people. Not only that, the people proudly speaks their own language called Surigaonon. It is with great honor and pride that the people of this city and province was able to preserve its own language through centuries despite migration from neighboring provinces that speaks Cebuano. Surigao City is also very peaceful and is among the cleanest and greenest cities of the Philippines. The best time to visit this beautiful city is during summer and in the months of August to October. Rainy season is from November to February. Visit Surigao City and experience the culture of the surigaonon people.
Surigao is a fast growing city. I wish that the airport runway in Surigao City be extended the soonest so that tourists and investors alike will find it easy to visit Surigao City. Limited flights going to and from Surigao City is a big problem for tourist because they will have to endure the long travel from neighboring provinces just to get to Surigao City. This City deserves a good working airport that can cater an A320 aircraft and bring tourists directly to its destination. Surigao City afterall is a tourist haven of Caraga
Surigao City the center of trade and commerce in the entire Surigao provinces. Higher Educational institution can also be found in this beautiful and peaceful city. New hotels are opened offering world class amenities for our world class guests.
18
Digos City
Because of responsible political leaders. PINAS
Nice place to live, almost zero crime.
Accessible to the other cities.
Cheaper cost of living
19
Dipolog City
I've Traveled many places around the world but there is no other place like home in Dipolog City.
Dipolog City is the gateway to Western Mindanao, fast growing city and an easy access to major cities such as Manila and Cebu, with a busy port and daily flight to the national capital. Offers wonderful nightlife especially in the famous Dipolog City Boulevard. Another thing, the city is clean and peaceful. I suggest everyone to visit the city.
Having been to so many places in Mindanao and Visayas, Dipolog has been the best I've ever been. It has something that you'd always look forward to.. Maybe because of the people and the cleanliness of the city.. For me, it's the best city in Mindanao!
Dipolog City is the best and clean city in the Philippines peoples are friendly and hospitable...
20
Samal City
Born to be Island Garden City of Samal

This clusters of islands is presently known as the Island Garden City of Samal or IGaCoS after being declared as city in January 30, 1998.
The island offers world class choices of unspoiled beaches and niches which are ideal refuge to escape the hectic and fast paced urban life.
Its year round fiestas and celebrations provide entertainment to the visiting tourist.
Its terrain and unspoiled marine life are magnets to avid mountain bikers and divers.
Lined with coconuts, white sand and cozy cottages, its resorts offer the best venue to view crimson splays of sunset in the horizon.
Unspoiled underground caverns can be best explored by foot store myriad surprises for spelunkers to enjoy.
Vast rugged terrain waits for the bikers to conquer.
Each island visit promises a lot of places to explore...
SAMAL is a nice place many beautiful beaches and more of improvement,
This should not be a City
Visit Samal which celebrates 'Madyaw Hugyaw' this month...
21
Ozamiz City
The White stone Capital of the Philippines
The Dragon City of the Philippines
The Cota is also a nice attraction
ITS NOW LEVEL UP
22
El Salvador City
"The Christ City of the Philippines".
The city of our saviour
23
Bayugan City
Known as the City of Hundred Islands. Great place for island hopping. For inquiries, you may visit their municipal tourism officer for the tour of their beautiful islands and white sand beaches. I hope there's no shark though. Book your tickets now and fly directly to Bayugan City airport.
Where the biggest lizard can be found
Bayugan is great place to live
A fast growing City!
24
Panabo City
Panabo is a Great place to live.
Panabo City Is The 3rd Class City and Bustling City In Davao Region
I'm a canadian man, 64 years old and I want retirement at Panabo city..
Panabo City Not just rely on its Industrial Economic also on its agricultural aspects.
25
San Francisco City, Agusan del Sur
San Francisco, Agusan del Sur is not a city, but we're have Mc Donald's, two Jollibee, Gaisano Grand mall, Gaisano Capital and Davao Central Warehouse Club.
26
Mati City
Mati City is a paradise found in the Southeast. It is the only place in Mindanao with both mountains and beaches are found...those who are thrill-seekers can hop on to their skimboards and surfboards and ride the majestic waves of Dahican, a world renowned surf attraction in the Philippines even visited by enthusiasts like Derek R, Jericho R., and a lot more of these Filipino stars.

If you are a marine life enthusiast, this is the perfect place for whale watching, scuba diving, because of its rich marine life...

You can also find here, the very famous sleeping dinosaur island, a island that looks like a dinosaur, kying down in the ocean, a must see, tourists fromnother places come to Mati, just for this.

TALKING ABOUT BEACHES...oh you would surely love it here. You have wide varieties of sand, black, white, rocky beaches, stony beaches, name it.

So, why wait?

Who am I? I was born here, and I spent more than twenty years living in Mati. Now I'm living ...more
Mati is progressing slowly. It is beautiful and enticing. Mati needs a good public comfort rooms so tourists feel comfortable whenever they need to use one. I was just there last April,2014; my problem was there is no reasonable public toilet. Even in the so called super mall you have to pay to use there toilet. Decent public comfort rooms is a must to welcome tourist.
For me not that I voted mati city because I came from this place, just because our place is blessed with natural resources.there's a big potential that our city would be a great city in the future.amazing!
I vote because it is peaceful and Eco tourism area
27
Bislig City
Crab Capital of the Philippines - crab mentality that is
Amazing. So this is the crab capital? Love to tastes Bislig crab. I also want to visit Tinuy-an falls the best natural wonder this city could ever offer.
Bislig is considered as the crab capital of the Philippines. It is surrounded with vast seas thus giving it abundant fresh sea products. Its possibility to become a succesful International sea port is big. It has great tourism locations. It is where the beautiful Tinuy-an falls and the famous International Doll house is located. The economy is gradually growing and with the right leaders, investors, industry, and community this city will trive and become one of the best cities in mimdanao.
Investements are growing.. 2016 will be a great break for Bislig to make proof that it is not a sick man in mindanao. Korean investors are now officially proposed a fired coal power plant at awasian that is somehow expected as one of the solutions of the growing worries ragarding electricity in mindanao.
28
Cabadbaran City
What is the meaning of this? No one is interested in giving comments? Why?
I love cabadbaran the city of peace
The center of agusan del norte.
The fastest growing city in agusan del norte. since 2007.
29
Oroquieta City
Very clean and peaceful city...considering as one of the cleanest city in the Philippines.
You can never find any cities in Mindanao better than this one.. Peacefull, cheap foods, peoples attitude are excellent, no crimes, weather is excellent year through, Sunday organic market is the best day of the week since all organicly farmed foods and all seafoods flock into one street as place for trading. Nothing can beat the Oroquieta city cleanliness as it was and is always the winner for the cleanest river in the entire Philippines and the cleanest and greenest city..
Clean and Green Capital of the Philippines.
Consistently progressing...
30
Tacurong
City of Goodwill.
Capital of Sultan Kudarat province. Is it safe here? Sorry for my ignorance.
Nice place tobe
31
Midsayap
Midsayap is very progressing and it's the centre of trade for nearby towns (PALMA Alliance). First Notre Dame in Asia is located in Midsayap and it's one of the best accountancy school in Mindanao and in the Philippines I would say.

It's a first class municipality and hope soon it will become a City.
Midsayap is home of one of the private protestant colleges in Mindanao - the SOUTHERN Christian COLLEGE. A college that advocates and promotes TRI-PEOPLE COMMUNITY and these are Christians, Moros and Indigenous Peoples. Midsayap is truly the place of diverse people and the commercial center of the 1st District of North Cotabato.
Home of the first Notre Dame School in the whole of Asia. Too many beautiful people.
Midsayap is not a city! But, if you are there, it feels like you are in a city. A small town with the friendliest people that you see everyday. You see same faces during the Holy Mass every Sunday. Fun to wake up early and join the same people jogging in highways and streets. With its very famous HALAD festival that is now considered to be one of the bests and at par with those big festives of Kadayawan, Sinulog, and Dinagyang (as differentiated by the DOT - Dept of Tourism), Midsayap is really one heck of a tiny city-like place!
32
Gingoog City
A very clean city in mindanao. And now one of the fast growing city in the region.
A city of fast growing coconut and banana trees.
A city of fast growing. A city of coconut land.
Peaceful city and clean and green city
33
Tangub City
Worst dickhead cities in the world and full of scumbag worst than detroit
The Christmas Symbol Capital of the Philippines
34 Buug City
35
Monkayo
Monkayo is the booming municipality of Compostela Valley Province that the town is an emerging growth center in terms of numbers of commercials and largest populations the province. Primarily an agricultural production area, it gradually becomes a minor growth center of the Province in terms of raw materials for mineral and agricultural resources.
The most progressive town in Compostela and maybe the whole Mindanao..
The Future City of Compostela Valley that very rich in Gold...which called the Gold Capital of the Philippines. There is also a lot of business establishments investing in the Municipality, because of growing population and popular tourism attractions like Awao Falls, the Mt. Diwata and many more.
36
Dapitan
Very peaceful. Go 'Shrine City of the Philippines'!
Shrine City of the Philippines
Dapitan City is truly amazing!
I like this city.. Since it was a place where Jose P Rizal lived as an exile and leaving some of the historical sites.. To add with it.. It's a place where Dakak park and Beach resort belong.. Clean and peaceful city..
37
Ipil City, Zamboanga Sibugay
Soon to become a city. It is the crossroad of Zamboanga Peninsula. It is a bustling commercial and agricultural "caldera" where goods from the upland are sold.
Ipil is better than cabadbaran
38
Carmen City, Davao del Norte
I love this place. The culture, the environment, the economy, and the people.
Also know as the Balut Capital of Davao Region, Carmen in Davao del Norte is one of the economic backbones of Davao del Norte. Yearly, this place celebrates Kahayag Festival every December.
39
Del Carmen City, Surigao del Norte
Beautiful town and home to one of the largest mangrove reserves in the Philippines
The second airport in the province of Surigao del Norte is located here
40
Bongao City, Tawi-Tawi
Bud Bongao is so iconic overlooking this city
41
Malinta City, Davao Occ.
No place is named as Malinta. And Malita is not yet a city. - Edmer1992
42
Kitcharao City, Surigao del Norte
Called a Border City
Biggest Mamanwa settlement can be found here. Mamanwas are the indigenous people in Surigao del norte and Surigao del Sur provinces.
43
Sta. Cruz City, Davao del Sur
This is not yet a city, but this place is a bit progressive. - Edmer1992
44 Marihatag
45
M'lang
M'lang is not a city, itsa first class municipality in North Cotabato. The town won several times as the cleanest and greenest municipality/city in the region.
46
San Jose, Dinagat Islands
The mystical island province of Dinagat.
It is not a city and a new province in the Philippines, but people here are very respecful. This town has so many project.
47
Claver City, Surigao del Norte
The Iron municipality of the Philippines. Home to big mining activities in the entire Surigao provinces
A city rich in natural and mineral resources
48
Placer City, Surigao del Norte
The soon to be capital of the Province of Surigao del Norte
A city located at the junction between the provinces of Surigao del Norte and Sur
Very soon. Gaisano and Jollibee will enter in this great city
49
Dapa City, Surigao del Norte
Best beaches and very hospitable people
Major and gateway town of the island of Siargao in the province of Surigao del Norte
Jollibbee is also planning of having a branch here
50
Mainit City, Surigao del Norte
This place is actually cool contrary to its name
Home of the great Mainit Lake and favorite fish "Pidjanga"
PSearch List