Best European Basketball Players
The Top Ten
1
Drazen Petrovic
Only player who could alone win
He is great love his plays
3 Dino Meneghin
4
Dirk Nowitzki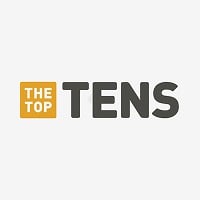 5
Nikos Galis
Best of all by far. Unstoppable.
Greatest Greek basketball player, regarded by many as the greatest athlete of the country.
6
Pau Gasol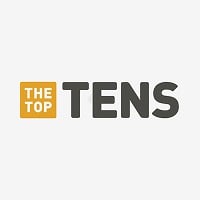 Pau Gasol Sáez is a Spanish professional basketball player for the San Antonio Spurs of the National Basketball Association.
7 Toni Kukoc
8 Dimitris Diamantidis
9 Pierluigi Marzorati
10
Sergei Belov
The Russian guard was voted Best European basketball player of the first 100 years of the sport (after him A. Sabonis, D. Petrovic).
The Contenders
11
Drazen Dalipagic
One of the most legendary European basketball players voted in the ten best of the first century of the sport.
The Yugoslav small forward finished his career with an average of 28.9 ppg.
12
Radivoj Korac
One of the greatest ever.
13 Panagiotis Giannakis
14
Vassilis Goumas
"The emperor" was the first player that reached 10000 points in all European National championships.
15
Kresimir Cosic
Krešimir "Krešo" Ćosić was a professional basketball player and coach. He was a collegiate All-American at Brigham Young University.
He played as a center and won eight National championships in Yugoslavia and Italy.
He took part in seven Eurobasket with the National team of Yugoslavia winning medals in all of them and selected twice (1971,1975) as MVP of tournaments. He is also one of top medalists of the FIBA World Cup, with four medals.
In 1991, he was elected as one of the ten best European basketball players of the first century of the sport.
In 1996, Ćosić became only the second international player ever elected to the Naismith Memorial Basketball Hall of Fame.
16
Vlade Divac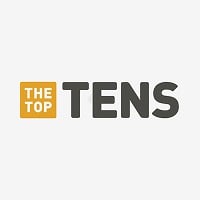 17
Antonello Riva
The Italian guard is the 3nd all time scorer of all European National leagues with 14,399 points.
18
Peja Stojaković
Predrag Stojaković also known by his nickname Peja, is a former professional basketball player.
Playing as a small forward, he started his career in
After starting in Crvena zvezda (Yugoslavia 1992-1993) and while playing for PAOK (Greece 1993-1998), Stojaković was drafted fourteenth overall by the Sacramento Kings in the 1996 NBA draft. In the NBA, he had a breakthrough season in 2000-01 following two seasons on the bench, averaging 20.4 points and 5.8 rebounds while shooting.400 from three-point range in his first season as a starter. He finished second in voting for the 2001 Most Improved Player Award. A three-time All-star and a member of the 2004 All-NBA Second Team, Stojaković enjoyed success with the Kings reaching the 2002 Western Conference Finals. He also played for the Indiana Pacers, New Orleans Hornets and Toronto Raptors. Stojaković won an NBA Championship in 2011 as a member of the Dallas Mavericks.
Stojaković led the Yugoslavian national team to gold ...more
19 Dejan Bodiroga
20
Tony Parker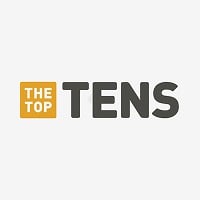 William Anthony Parker Jr. is a French professional basketball player for the San Antonio Spurs of the National Basketball Association.
Best French basketball player.
21 Dragan Kicanovic
22
Vassilis Spanoulis
Spanoulara you're the best! Best wishes from
Greece
23
Dino Radja
Dino Rađa (Anglicized: Dino Radja) is a retired Croatian professional basketball player.
He was a member of the Jugoplastika team of the late 1980s and early 1990s, which he helped to win two EuroLeague championships (1989 and 1990). He spent three and a half seasons with the Boston Celtics (1993-1997), being one of the European pioneers in the NBA. He also played in Greece with both rivals Olympiacos and Panathinaikos and in Italy.
24 Juan Carlos Navarro
25 Sarunas Marciulionis
26 Ivo Daneu
27 Vladimir Tkachenko
28 Fernando Martín Espina
29 Stanislav Kropilak
30
Herve Dubuisson
The greatest French basketball player.
During his long career (1973-1999) he scored more than 11,000 league points and is one of the few Europeans who achieved this.
NBA draft 1984 for Nets but he didn't play in the US.
Great shooter, super 3-pointer, he was caped a record 259 times with his National team.
31 Modestas Paulauskas
32 Alexander Belov
33 Zarko Paspalj
34 Juan Corbalan
35
Marc Gasol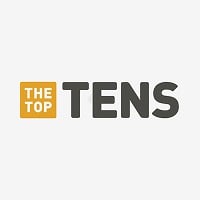 Marc Gasol Sáez is a Spanish professional basketball player for the Toronto Raptors of the National Basketball Association.
36 Sandro Riminucci
37 Alexander Volkov
38 Juan Antonio San Epifanio
39 Andrei Kirilenko
40
Detlef Schrempf

UListen to Sample
41
Kristaps Porzingis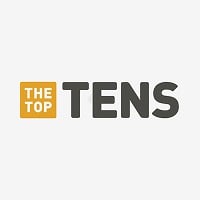 42 Vinko Jelovac
43 Damir Solman
44 Mirza Delibasic
45 Zoran Slavnic
46 Giorgos Kolokithas
47 Gert Kullamae
48 Stepas Butautas
49 Viktor Zubkov
50 Anatoly Myshkin
PSearch List