Best Football (Soccer) Clubs in the World
The Top Ten
FC Barcelona (Spain)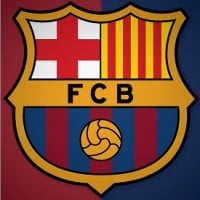 Futbol Club Barcelona, also known as Barcelona and familiarly as Barça, is a professional football club, based in Barcelona, Catalonia, Spain.
I think this is one of the best club in the world. And I must say this is the first time I've heard of Persib Bandung.
My friend, you can found all about PERSIB! Trust me! Just come to Bandung Indonesia the place where PERSIB was born
Barcelona are the best they have players like messi, villa, xavi, inesta, puyol, pique, fabregas and they have won so many trophies over the past three years the list is
3 la liga titles in a row
1 copa the rey
3 supercopa de espana
2 champions league
1 uefa super cup
1 world culb cup
And this is only the three past three seasons
And In 2009, Barcelona became the first club in Spain to win the treble consisting of La Liga, Copa del Rey, and the Champions League. That same year, it also became the first football club ever to win six out of six competitions in a single year, thus completing the sextuple, comprising the aforementioned treble and the Spanish Super Cup, UEFA Super Cup and FIFA Club World Cup. So don't be ignorant and vote for fc barcelona as the best club in the world
Barca is 10 times better than any English club. After all, they play football.. Not golf..!
I'm a Persib Fan, called Bobotoh. Persib is a football club from the city of Bandung, West Java, Indonesia. It has one of the greatest and loyal fans in Indonesia. And I'm a Barcelona Fans too. If the question is the best football club in my heart, I will answer: Persib. But as the question is the best football club in the world, so I Voted for Barcelona. I think I don't have to explain why, everybody know why Barca is the best.
Real Madrid (Spain)

Real Madrid Club de Fútbol, commonly known as Real Madrid, or simply as Real, is a professional football club based in Madrid, Spain.
Real Madrid is the best club in world. 6th place is not fair. I didn't even heard name persib before.
It should be at 1st it has glorious past present and future. It has beaten Barcelona and greatest team of world. And it has ronaldo, kaka and many more
Real Madrid has some of the best players from around the world like Ronaldo, James, bale, and much more. This team is a 5 star team. This club has won many different competitions and is still fighting to get even more wins.

During 2014 real Madrid has won 22 straight wins between playing in La Liga, champions league, and all of the other big tournaments along with all of the other top clubs and will get the new world record for the most consecutive win in any football leagues. The record is 24 and they can obsoletely get there.
My name is shahrukh and think real madrid is the best club in the world. Be case real madrid had the youngest footballers. And C. Ronaldo is also there
.
It can only be compared with its own previous performances to state whether it is now best or not. But with other clubs it seems to be the everlasting giant because even when it reaches semi final cl or runnerup in la liga you still say the did not perform well other way around these are the highest performance of the other clubs you want to compare with Real because in your mind you recognize it to be the best and therefore you want Real to win them all as it is the best! 1
Manchester United (England)

Manchester United Football Club is a professional football club based in Old Trafford, Greater Manchester, England, that competes in the Premier League, the top flight of English football.
A historic team known all over the world. Most people can name more united players than they can distant relatives. With the current era under sir Alex being seamlessly never ending they have every right to claim themselves the best football team in the world. No other club is hated by all fans of all teams outside of it.
Man utd is the greatest football club in the whole world judging from their performance so far in England and abroad. With 19 title to their credit I think they worth it.

THE BEST
No one else compares

Throughout history Man United has been the top English football club in the world with a close second of Arsenal or Chelsea
A football club with an immense history. From the early days which yielded success to the first of 2 managerial dynasties, the first being that of Sir Matt Busby. He nurtured through a young team of potential world beaters who the majority of which were tragically killed in an air disaster in 1958. Sir Matt led the club through it's most painful & difficult time and made them the dominant force of English football and just 10 years after tragedy the club were champions of Europe thanks to the managerial magic of Busby and the ridiculous talent of the greatest footballer ever according to Pele, George Best. Bobby Charlton, United's greatest servant an ever present in this remarkable resurrection. The years that followed Busby's departure led to a couple of decades of relative struggle with a league title proving elusive but cup glory was never far away. A 2nd managerial dynasty was set to begin in 1986 as Alex Ferguson took the reigns to deliver and boy did he deliver despite a few ...more
Bayern Munich (Germany)

Football-Club Bayern München e.V., commonly known as FC Bayern München, FCB, Bayern Munich, or FC Bayern, is a German sports club based in Munich, Bavaria
It's the best team ever and they have the best players with robben, ribery, schweinsteiger, müller, lahm and gomez
Best team of Germany ever. Best Scorer in European Cups of all time (Gerd Mueller). Great team, great stadium, great supporters.
Number 11 is hilarious.. The deserve top 3 before real and barca say no more.
Simply because bayern munich perform amazing every year! They are almost always in the fina, theyve won way to many bundesliga titels and have 4 champions league titles too! Don't forget the amount of deutscher pokals they have!.. Underrated estimation is all that this rating is.
The German champions are a great club due to their immense skill, tactics and finishing.
Chelsea (England)

Chelsea Football Club is a professional football club in London, England, that competes in the Premier League. Founded in 1905, the club's home ground since then has been Stamford Bridge. Chelsea won the First Division title in 1955, followed by various cup competitions between 1965 and 1971.
Blues are an unstoppable team and whats with the first 4 choices laugh out loud people putting and voting for teams I've never heard before
Even with virtually unlimited amounts of money thrown at them; this club is just flopping - tinocean
Chelsea are best and fastest growing brand in world football. Chelsea are unstoppable and have two best strikers in Torres and Drogba.
No way! Why is chelsea 7th? They are not the best ones but I just don't know 1st football (soccer) team.

Blue is the colour, football is the game We're all together and winning is our aim So cheer us on through the sun and rain because Chelsea, Chelsea is our name. Here at the Bridge, whether rain or fine We can shine all the time Home or away, come and see us play You're welcome any day Blue is the colour, football is the game We're all together and winning is our aim So cheer us on through the sun and rain because Chelsea, Chelsea is our name Come to the Shed and we'll welcome you Wear your blue and see us through Sing loud and clear until the game is done Sing Chelsea everyone Blue is the colour, football is the game We're all together and winning is our aim So cheer us on through the sun and rain because Chelsea, Chelsea is our name. Blue is the colour, football is the game We're all together and winning is our aim So cheer us on through the sun and rain because Chelsea, ...more
Chelsea and bayern and Barca and Madrid and Liverpool and man city and arsenal and Tottenham are all the best
Arsenal (England)

Arsenal Football Club is a professional football club based in Islington, London, England, that plays in the Premier League, the top flight of English football.
Arsenal are the answer if you ask "what teams can make the difference for the player or even the fans to look the football game"
No matter how you look at it, Arsenal will always be in the shadow if Manchester United in terms of performance and popularity.
Arsenal is by far the best football club ever... My blood bleeds for arsenal forever... Till I die I'll scream for Arsenal as loud as I can...
Eat Sleep live Arsenal football club! We are the best! Come on Arteta! Good riddens Fabergas and Nari you loss
Arsenal is the definitely the best English Football/Soccer Club ever and probably in the top 3 best football clubs internationally. Arsene Wenger is easily one of the best managers of all time (maybe, MAYBE behind Sir Alex Ferguson), the Gunners are the best.
Juventus (Italy)

Juventus Football Club S.p.A., colloquially known as Juve, is a professional Italian football club in Turin, Piedmont.
Juve Always in My Heart And My soul
Forza Juve Until Die,
Forza Juve! Juventus Per Sempre!
I'm proud to be juventini.. I love JUVENTUS..
MANY GREAT PLAYERS GOT RECOGNIZED IN JUVENTUS, LIKE ZIDANE, CANNAVARO, IBRAHIMOVIC, DEL PIERRO, YOU NAME THEM. THE BEST TEAM IN ITALIAN FOOTBALL HISTORY, AND A TOP CONTENDER FOR THE TOP SPOT, IF NOT THE TOP 3.
Invincible Juventus! Scudetto with unbeaten for whole season, with top legend like Platini and del Piero.. No more words to say, just Forza Bianconeri!
They have great players like Ronaldo higuain and Dybala mandzukic has also been on this OP team
Liverpool (England)

Liverpool Football Club is a Premier League association football club based in Liverpool, Merseyside, England.
Simple... Just the spirit of the club and fans makes me always want to support them, whether they far away and we from Indonesia just watch the match on T.V.. But our spirit we'll always walk with them. You Never Walk Alone!

Greetings from Indonesia
Liverpool's spirit smells of defeat. The players literally seem scared for their life whenever they have to perform against one of the giants.
The amount of titles thy won prove their might in football and they are a talented club in history.
"You'll Never Walk Alone" is the song, and they don't. When do you ever see a half-empty Anfield or a miserable away following travelling around the world - never, not now, not before, not ever. Also, look at their history. Back in the day when money wasn't the be all and end all in football, look who was the best team in England - the homeland of football. Liverpool Football Club
Best supporters in the world. One of the most historic football clubs ever. The best ever midfielder joined here (Steven Gerrard). What has the world come to? I mean, surely there is a problem when Liverpool are not in the top 5? No top 3? I mean PERSIB? Who are they? And don't get me started on Chelsea. The most plastic supporters on Earth. Man United only have fans from places like Korea as most of Manchester support Man City, who are also terrible fans and has the worst stadium atmosphere in world at the Emptihad. Arsenal? Well they are good, no, lucky enough to get to the Champions League but are the best in the world at one thing... Getting out of the Champions League and also signing players who will become ''legends'' no joke like Mohammed Elneney, I mean what a play he is. He wilbeter hen Pele defos. Arsene Wenger turned down the chance to get Fabregas back but signs players like Bendtner and Chamakh who still haven't won the Ballon D'or because of FIFA corruption. Italian ...more
AC Milan (Italy)

Associazione Calcio Milan, commonly referred to as A.C. Milan or simply Milan, is a professional football club in Milan, Italy, founded in 1899. The club has spent its entire history, with the exception of the 1980–81 and 1982–83 seasons, in the top flight of Italian football, known as Serie A since ...read more.
Milan have won more trophies than any other football team in the world. Should be number 1!
Ac Milan has all the best players and almost every soccer player dreams of joining it first one is kaka second nasri third tevez fourth cristiano Ronaldo only if Jose mironiouh would come to ac Milan which he will if he wants to win titles
Milan is one of the most successful clubs in the world with 6 UEFA Champions league titles, making it the second most successful in Europe in terms of UEFA Champions trophies and 18 Serie A titles making them the second most successful club in Italy. On top of this they, among other clubs like Barcelona and Manchester United, are well known in developing soccer nations like the United States
The most internationally-decorated football club in the world, Milan's is without doubt the best. Its 1989 team was voted the best club side to ever play the game by a poll of experts conducted by World Soccer magazine. It has had lots of the world's biggest football legends play for it, including Van Basten, Rijkaard, Altafini, Weah, Baresi, Maldini, Baggio, Ronaldo, Ronaldinho, Kaka, Crespo, Inzaghi, Ibrahimovic, Nesta, Pirlo and many many others.
Manchester City (England)

Manchester City Football Club, commonly known as City, is a football club in Manchester, England. Founded in 1880 as St. Mark's, it became Ardwick Association Football Club in 1887 and Manchester City in 1894.
Hey, are now top of premier league they beat manchester united which are pretty good they also beat loads of other pretty good teams. That's why they are at the top of the premier league right now.
Lets face it Manchester United lost their golden status about 15 years ago. - tinocean
Ok why are these guys not in first place? I mean siriecly they got over 100 points a couple seasons ago.
Since Guardiola came in, they are playing legend won two continuous premier leagues and league cups, won the treble in 2018/19 season. Ya gotta admit it, City is one of the best teams in Europe right now
Manchester City are the best in England right now. They can thrash teams like Manchester United and Chelsea easily. And, by the way, Turkish and Indonesian clubs are at the top only because of huge fan bases... I'd like to see how they actually fare against the better English or Spanish teams...
The Contenders
Borussia Dortmund (Germany)

Borussia Dortmund is a club in North Rhine-Westphaila in Germany founded in December 19, 1909 by unhappy men of a church soccer club at a pub at Dortmund . The name Borussia came from the Latin name of a beer in a nearby brewery there . They used to wear blue and white with a red sash but then started ...read more.
How can you argue when they won the league championship last year and are on top of the league again. Plus they have the greatest attendance of any Bundesliga team.

Lewandowski plays there and the team is great. They have a nice manager too
One of best stadiums in the world 85 000. The fans have heart and are not following success. Always sold out and very attractive football with tiny budget compared to other clubs. Just a shame that the greed wins over the heart of players so they will leave to any club for more money like mercenaries. You have to be in this stadium the u will agree with me. I changed my mind after being in there. Awesome
How can you beat Dortmund's impressive 'gegenpressing' and Gotze's tactics, sheer goals and just plain talent. Outrageous we are at 11.
Paris Saint-Germain (France)

Paris Saint-Germain Football Club, commonly known as Paris Saint-Germain, Paris SG, or simply PSG, is a French professional football club based in the city of Paris. Founded in 1970, the club has traditionally worn red-and-blue kits.
Zlatan ibrahimovic is on the team that makes it my opinion to say best soccer club in the world
They are incredibly rich. They can literally buy anyone in the world who is willing to come to France and play against horrid teams
They have Thiago Silva so they are AMAZING!
It is so stupid where they put them because PSG is the best team in the French league and the French league is insane
Atletico Madrid (Spain)

Club Atlético de Madrid, SAD, commonly known as Atlético Madrid, or simply as Atlético or Atleti, is a Spanish professional football club based in Madrid, that plays in La Liga. The club play their home games at the Wanda Metropolitano, which has a capacity of 68,000.
Maybe I have bad eyes but a team like this that won so many cups in the European league the latest year with players as "Forlan" few years ago and at this moment the best attacker of the world "Falcao" is not on top of this list?... Shows a lot of the people voting on clubs with no name and no history
What Atletico has achieved in 2014 cannot be compared to anything else in football. A team with no stars like Cristiano or Messi and the best dt Simeones has beaten the opponents winning la Liga and nearly the champions league. All I feel for this group of men is RESPECT.
As per I have seen the matches of atl madrid.. It has beaten many great clubs like real madrid.. So, really deserves to be at least in the top 15.. No offense this list is nice
Atletico Madrid team is one of the best in the world, can't believe that it isn't in the top 10
Inter (Italy)

As far as I know, this is the team with the most harmony, friendliness among the players and the officials. Very nice atmosphere there
This may be true but unfortunately the team is full of bloated, ageing players. Ageing can't be helped but the bloating must be due to laziness. - tinocean
Inter is my life!
I've been a fan of Inter for 15 years, I always wait the time, when we become the champion, and in 2010 we've reached treble, first team in Italia, that's very impressive expectation man!

FORZA INTER
Inter milan the kings-liverpool will suffer against them in this 2008 champions league
Inter is without doubt the best football team of all time. The only Italian team never relegated from Serie A and the only Italian team member of the exclusive UEFA treble winner's club (just 8 clubs of the world). Black and blue are the best colours of the world. Forza Inter! Amala!
Ajax (Netherlands)

This is the perfect example of how so many silly people with no knowledge of football attach themselves to this great game. For Ajax to be outside the top 20 is simply despicable. At most, there are only 3 or 4 clubs in the world who have had more success than them. Football is about being successful, money and size of fanbase aren't factors, clubs aren't there to have the most money, or the biggest fanbase, they're there to win the most trophies. Otherwise why would they exist? Use your brains people.
How is Ajax under Persib. Have you ever heard of that team before this chart was made?
They've had more and better history than Barcelona! And that's really saying something!
Ajax have a better history than man city this is where they should be
Sevilla F.C. (Spain)

First team to win Europa League three consecutive times. They may never be considered a top team, but they will always be known as best of the rest.
Not even top 4 all time in Spain. Bilbao is better. All time.
Sevilla should be in top 20
The bangbungtai is good job! Wkwkwkwk
A.S. Roma (Italy)

Associazione Sportiva Roma, commonly referred to as simply Roma, is a professional Italian football club based in Rome. Founded by a merger in 1927, Roma have participated in the top-tier of Italian football for all of their existence except for 1951–52.
The Italy cup 2007 winner
AS ROma is the first team of the Eternal City, the capital of the great Roman Empire! A great team for a great city!
Okay, Roma still in sky forever. Not instant for to be real winner but only roma can be it.
Roma must be loved no discussions.
Celtic (Scotland)

The Celtic Football Club are a professional football club based in Glasgow, Scotland, which plays in the Scottish Premiership.
Anyone who really knows their football, the origins of the modern, which of course lie in England and Scotland and at the heart of those roots were charity to the poor, and helping working class communities. Well no club personifies this more than Celtic. An Irish marist priest called Brother Walfrid founded them in 1888 to raise money for the poor Catholic Irish and native protestant Scottish in the east end of Glasgow. Today fans from both those communities have honoured this great man by making them the biggest and most distributed "genuine" fan base in the world. True fans that love the club for the right reasons and not for what it might win at the end of a season. I write this as an English Arsenal fan by the way, which I hope is as big as honour as I can give this great club north of the border. Hail Hail!
Best fans, most extensive fan base, most loyal fan base, first non-Latin nation club to win the European Cup with all home-based, home-grown players, best behaved fans, developed three of the world's greatest players, Jimmy Johnstone, Kenny Dalglish, Henrik Larsson.
If you look for the blend of passion, history, fanbase and stadium there is only one club that can be top. The lisbon Lions was a feat that will never be repeated, with a European Cup winning team all hailing from 30 miles of Celtic Park. With todays football about money and greed we should remember the special events that made us fall in love with the game. Witness Celtic Fans at home and away an you will understand how special this club is. They're more than football.
Celtic are more than a club, they are a world wide institution that preaches love and equality. No other club cries more from the heart than the Celtic. If there was an eleventh commandment it would come from the soul of Glasgow Celtic. Quite simply all men and woman are created equal in the eyes of the lord. Hail Hail.
Werder Bremen (Germany)

theres a long list of big teams they defeated. eg. chelsea and madrid. Diego is unbelievable
There was a time where they were the best German team...
Best fans of the world
FC Porto (Portugal)

Porto is right up there among the Top 20 on the planet, not because it is bankrolled by an oil-rich sheik or tax-haven prince; not because of its eye-watering record transfer fees, nor is it through selling ridiculously large volumes of team shirts with the name of the lastest multi-million summer signing, and neither because it was founded in the 19th century, or because of the capacity of its Estadio do Dragao (which it owns outright), or because of the number of clicks of social networks, not least because of the demographic dimension of the city it represents... It is there because of its serious down-to-earth nature and simple business of playing football: its consistent achievements on the sporting front! FC Porto and its fan base do not need the recognition of France Football - the prestigious football periodical that concocts a ranking best suited to what it believes serves the best interest of the clubs in the Big Five leagues - to be included in the world's top 30 clubs. ...more
The team with the highest number of trophies in the XXI century. In the whole world
We can still win our league and do well in the champions league even though we sell our star players, we don't have much star power on the team only (mostly) players with great potential, some players that have played for us that we sold are Falcao, Hulk etc, and we showed the rest of Europe the excellence of mourinho.. We can take on any team in the worl and have a good chance of winning even against barca
Best team of Portugal and one of the best Europeen Teams in this past years. In 2003 whey won the Uefa Cup (Now, Europa League) and one Year after the Uefa Champions League. In 2011 they have won the Europa League again, being one of the greatest teams in the world.
Olympique de Marseille (France)

It's a good and steady team any one would look for in the French league 1. The club became the first and only French club to win the UEFA Champions League. Marseille have been French champions nine times and have won the Coupe de France a record ten times.
They are improving on this season
France s favourite football team with the biggest fan base everybody loves the team in marseille they also are the only French team to win a champion leagues cup allez l OM
Crystal Palace (England)

Crystal Palace Football Club is an English professional football club based in South Norwood, London, that plays in the Premier League, the highest tier in English football.
Why are they on the list?
They came 11th in the toughest league in the world without the financial power that every other team in the 13/14 BPL had
The Eagles/Glaciers are the best in England the cheerleaders are brilliant and in great form since Alan Pardew took over.
best
Estudiantes La Plata (Argentina)
good team rb leipzig and atalanta are in the champions league quarter finals while leipzig is like number 300 and atalanta is not even on this list!
Tottenham Hotspurs (England)

Tottenham Hotspur Football Club, commonly referred to as Spurs, is an English football club located in Tottenham, Haringey, London, that competes in the Premier League.
Tottenham Hotspur are the greatest football team on the planet. There are many reasons why I love Spurs, but above all, the character and unity of the squad is what stands out about this wonderful team. From the breathtaking new stadium, to the fact the we have the most talented manager in the world, and that we qualify for Champions League competition year after year, what is not to like about Tottenham? We also possess the greatest rivalry in the world (North London Derby) that you will be nervous about from a week before the match until the echo of the final whistle. Tottenham are the most incredible team in this world, and anyone that supports them will instantly fall in love with the good old team from N17 White Hart Lane. Glory, Glory Tottenham Hotspur!
Spurs embodies the greatness of the Premier League as one of the best leagues in the world. They are able to play spectacularly and stand up to the giant clubs despite having a far smaller budget (of course still more than other clubs). Their history is amazing, first to win the double and the first non-league to win the FA Cup. The number of legends that have made their way through Spurs is huge, and we're already graced by a legend in the making in Harry Kane! THE HURRICANE! But most importantly, it's the passion of the players and fans alike, that make it one of the best in the world. Honestly, be amazed when you come down to White Hart Lane yourself. COYS!
Ok I'm in the USA and I love the Spurs. I don't even know who the heck Persib Bandung is. So when you think about it a team that has influence in another country is far better than a club NO ONE HAS EVER HEARD OF
The spurs are the greatest!
White Hart Lane is my favorite place to be!

My club in Belgium is AA Gent, within 5 years they will win their first title!
They already won the cup 3 times!

SSC Napoli (Italy)

Best Italian club, won the league twice with Maradona...
Just look at the Champions League Group F:

Borussia 12 pts
Arsenal 12 pts
Napoli 12 pts
Marseille 12 pts

They are one of the best European teams!
Napoli smash nearly all these teams they finished second in the italian league how r there there
They should at least be in the top ten
PSearch List