Best PSD to HTML Service Providers for Under $100
The Top Ten
1
CSS Chopper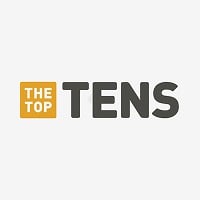 Established in 2009, CSSChopper is a recognized web development company that has successfully served in over 90+countries so far. Backed by a team of 228 odd developers, the company proudly boasts a huge clientele that includes major brands and companies. The ardent developers employed by this company ...read more.
CSS Chopper provides quality PSD to HTML conversion services at a starting price of $99 for homepage which is delivered in 24 working hours. In addition every inner page cost $29.
Visit Website
2
HTML Panda
In terms of cost-effective and the best PSD to HTML service, HTMLPanda is the topmost choice for everyone. I availed this conversion service from HTMLPanda. They programmed the website with the best design. I am impressed with the way they delivered the project.
HTMLPanda is such a company who gives you an affordable service under $100, I am very pleased with the service and end product we received from HTMLPanda.
HTMLPanda offers the cheapest & best psd to html services. - Myra1
Visit Website
3
SparxITSolutions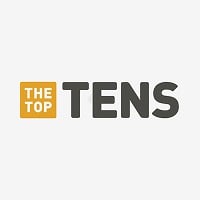 Sparx IT Solutions is a web & app development company that creates user-centric websites. Designing apps that could easily engage the audiences is one among the several profiles of the company. The company has a dedicated team of professionals as a result of which it successfully delivers projects within ...read more.
In order to achieve exceptional web designing services at the most competitive rate, SparxITSolutions is there to serve to the requirement affordably. The company is one exceptional to offer conversion services at an unbelievable price as per clients' requirement. It is certainly proving its capabilities as one of the most trusted PSD to HTML conversion service providers. - tom_hardy
Visit Website
4
CrazyXhtml
Crazy Xhtml delivers W3C validated, cross browser compatible, XHTML homepage for $79, which is deliver in no more than 1 day. Every inner page is charged $39. Currently the company is giving Basic Print Style Sheet option for free.
5
XHTMLJunction
Fastest and the best PSD to HTML service that is available on the web, XHTMLjunction is unanimously the most cost effective service provider. The highly affordable rate of $45 for a homepage that is delivered in blinding fast speed of 8 hours is industry best. XHTML Junction offers 50% additional discount on inner pages
6 EmailChopper
7
Wordsuccor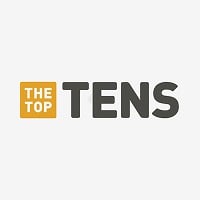 Established in 2010, WordSuccor Ltd. is a well-known WordPress Development Company. Being a trusted name in the world of website and web development, we are committed to rendering exceptional services in across the globe. Our passionate and determined developers make it possible for us to carry WordPress ...read more.
Only $75 Only
8
Markupcloud
Our company had taken services of PSD to HTML earlier but were not satisfied but when we get the luring offer by Markupcloud we had given them our project. All their commitments towards work really gets true and they did marvelous job in providing best psd to html/html5 services to us. We wish them good luck for further.
With lucrative offer of $99 and 50% on every inner page I got reliable, secure and effective PSD to HTML Service from Markupcloud. They are really perfect in their area.
If I talk about the psd to html service specially by Markupcloud then I would say big yes for this company as they had given reliable services to us.
The adoption of new technology by Markupcloud is noticeable as they are following the new trends in web design just to convert psd to HTML with great service ratio. I got the additional discount of 10% from them also even if the price is discounted for inner pages but I got another one. Overall, this is the amazing offer given by this company and no doubt they come under the best psd to HTML service providers who offer their services under hundred dollars with reliable and true results.
9 ChilliApple
10
HTMLCut
HTML Cut will cut and code your design with first page delivered in no more than 8 hours, and will charge you only $89 for home page. HTML Cut is offering 50% discount for inner pages. The service also offers additional 3% discount for every order having more than 5 pages.
The Contenders
11
CodeMyConcept
CodeMyConcept is one of the most popular PSD to HTML conversion service on the web. It offers a starting package of $99 for home page, which is delivered in 3 days. Inner pages are priced by $79 per inner page.
12
DesignSkulls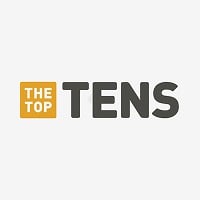 13
SeoSemanticXhtml
Highly reputed, fast, and affordable, SeoSemanticXHTML offer W3C validated, cross browser compatible, 100%hand written, XTHML1.0 code for $99 per homepage. The first page is delivered in no more than 8 hours. For inner pages SeoSemanticXhtml charge $49 per inner page.
14
MarkupBox
I hired them for my website's revamping work. They showed great effort in the project and had quite affordable price structure. Hoping to work with you again Team MarkupBox. - Edward
Markupbox is such a company who gives you an affordable service under $100, I am very pleased with the service and end product we received from Markupbox.
I built up a site utilizing Joomla and CMS as a part of the backend. I burned through nine months and a few weekends taking a shot at it and got the point that I require a specialist. I discovered MarkupBox as a specialist to help me. We are cooperating on three little tasks. I truly value their diligent work, skill and profoundly tweaked script. - Brendon Murfi
15
PSD Gator
PSD Gator is reputed PSD to HTML conversion service that offers a starting conversion service package of $99 for first page that is delivered in 2 business days. However it offer only 25% discount for inner pages.
16
Only PSD 2 HTML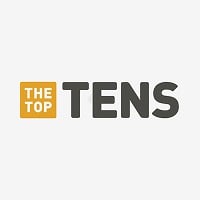 Only PSD 2 HTML is a fast growing IT company proffers excellent quality services for PSD to HTML conversion. We have coding professionals with efficiency to convert any types of PSD designs into HTML files with full functionality. We offer quality services to convert PSD into cross-browser compatible ...read more.
With offer of $99 and 50% on every inner page I got reliable, secure and effective PSD to HTML Service from Onlypsd2html.com. They are really perfect in their area. 5/5 Star Rating Service
Offer PSD To HTML Service in $59 USD Only - onlypsd2html
Offering psd to html service in $59 USD Only - jaydinesh
Offering PSD to HTML in $ 59 USD First Page & $39 USD Inner Page Only - onlypsd2html
17
Designs2HTML
Designs2HTMl is offering the service of PSD to HTML only at very lower cost of $59 and I think that is not so much. This is even compatible and affordable. They are providing this awesome service with money back guarantee and 100% satisfaction. So, three benefits are there from this company. We have taken their services & we are really happy.
Designs2HTML offers the cheapest & best psd to html services with all around steps in supporting the clients to understand them with single-2 points.
People go for online service just because to get the economical and effective price. But some times most people gets swindled in the claim of so many companies. I did a lot of research when I need a best PSD to HTML service. I found Designs2HTML Ltd as one of the top PSD to HTML conversion service company with responsive design.
If you want to judge the performance of any company then you should first research about them. We did the same thing we had not given them our project very soon. After so much research, we confide on this company. They committed us to give very fast delivery and they meet up all required expectations of us. Thanks to the great team of Designs2HTML for being a true project holder for so long with us. 100% recommended to all with trust mark. Cheers..!
18
Clap Creative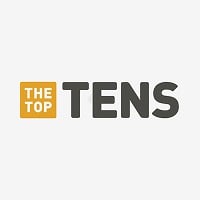 At Clap Creative, we believe that every great website has an equally great design that supports the entire eco-system. ...read more.
Clap Creative offers pixel perfect PSD to Responsive HTML conversion
services in Los Angeles at affordable prices and within a quick
turnaround time. Our expert coders know how to maintain code structure
intact during conversion along with search engine optimization elements.
Our clients experience high quality
cross browser compatibility, W3C validation and semantic HTML that
caters to their business goals. We guarantee pixel perfect coding and
mobile device compatibility. ClapCreative.com - clapcreative
19
PSDtoHTMLShop
PSDtoHTMLShop is a quality PSD to HTML conversion service that will slice and convert your image design into HTML format for $99 for first page. They charge $75 for every inner page. Having a turnaround time of 2 business days they offer 10% discount to existing customers and a free 5th page for new customers.
These guys help me out every time. Great work and definitely recommended!
20
PixelCrayons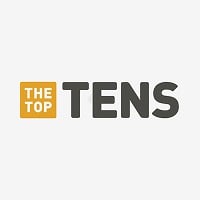 21
Restyles.nl
I like Restyles. nl services. They do quality conversion for psd to html at affordable price also offers quality services for others conversion.
These guys convert your design into (responsive) cross-browser compatible HTML5/CSS3. They also work with Wordpress, Joomla!, Concrete5, Shopify and Magento.
I have worked with restyles.nl, excellent communication and great quality output for my projects.
22 WebTree
23 Red Web Design
24 InfoSky Solutions
25
Fast Conversion
They have categorized their Pricing of HTML conversion. Good in quality.
26 Netlings
27
MarkupHQ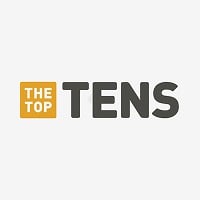 We are well trained to convert your PSD into a wide range of CMS: anything from a simple blogging platform to a complex eCommerce solution. So whether you are looking for PSD to WordPress, PSD to Magento, PSD to Joomla or PSD to Drupal we are here you assist you. We do not just do CMS implementation ...read more.
28 WordPrax
BAdd New Item