Top 10 Actors and Actresses Who Have Played Roles of Characters Who Were Younger Than They Were at the Time
Hollywood is weird. More often than not, characters in films are or were played by actors and actresses who are or were way older than the character or characters they played. Please do your research before submitting someone. Thanks.

The Top Ten

1 Michael J. Fox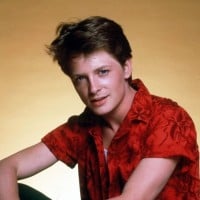 Michael Andrew Fox, known as Michael J. Fox, is a Canadian-American actor, author, producer, and activist. Michael is best known for his roles as Marty McFly, from the Back to the Future trilogy and Alex P Keaton, from Family Ties.
I don't know if it's common knowledge that Michael J was way older than both of his trademark roles (Alex P Keaton and Marty McFly) or not, but it's true. Michael J Fox was 24 in the first Back to the Future (and 29 in Back to the Future III) but still played a convincing high school student.
2
Tobey Maguire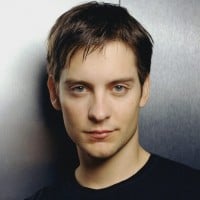 Tobias Vincent "Tobey" Maguire is an American actor and film producer who gained recognition for his film roles in Pleasantville, The Cider House Rules, Wonder Boys, Spider-Man, Seabiscuit, Spider-Man 2, The Good German, Spider-Man 3, Brothers, and The Great Gatsby. He was nominated for the Screen Actors ...read more.
Before Spider-Man 3, Tobey Maguire was known for his "boy charm," and in the original Spider-Man trilogy and he was 27 in the first installment and played a convincing dorky 19-year-old. Honestly, Tobey is one of those actors who doesn't seem to age much at all. Or at least when he's clean-shaven, he doesn't seem to age much. The beard makes him look older.
3
Andrew Garfield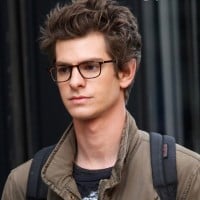 Andrew Russell Garfield is a British-American actor. Born in Los Angeles, California and raised in Epsom, Surrey, Garfield began his career on the UK stage and in television productions. He's best known for The Amazing Spider-Man films, and The Social Network (a film about the founding of Facebook), ...read more.
Andrew Garfield, another Spider-Man, was older in his first film than Tobey was in his, by two years. The Amazing Spider-Man movies were flops that caused there to be three live-action Spider-Men within nine years, but much like Tobey Maguire, in the first Amazing Spider-Man movie, was a convincing high school senior. (Dunno about TASM 2. Still haven't seen that one.)
4
Emilia Clarke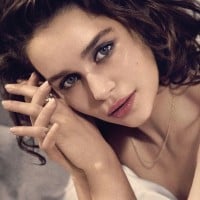 Emilia Isabelle Euphemia Rose Clarke is an English actress. She is best known for her role as Daenerys Targaryen in the HBO series Game of Thrones, for which she received two Emmy Award nominations for Outstanding Supporting Actress in a Drama Series in 2013 and 2015. Clarke made her Broadway debut ...read more.
5
Alexandra Daddario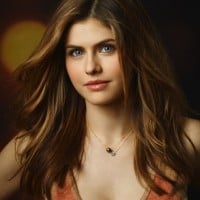 Alexandra Anna Daddario is an American actress. She is best known for playing Annabeth Chase in the Percy Jackson film series, and Blake Gaines in San Andreas.
Although I doubt she's as well known for playing younger roles as Michael J or Tobey, back in 2015, when she was in San Andreas, Daddario was 29 and easily could pass for being a decade younger, or at the very least 23.
6
Jason Earles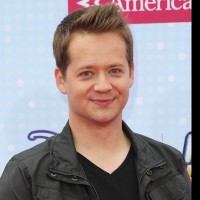 Jason Daniel Earles is an American actor, comedian, and martial artist, known for his role as Jackson Stewart in the Disney Channel sitcom Hannah Montana and his role as Rudy Gillespie in the Disney XD series Kickin' It.
Perhaps number 9 is too low considering how extreme an example this is (I'm a lot younger than he was and there is no way anyone would think I was 16). Also it strikes me that that there are a lot of cases like this but seemingly very few the other way I can't think of anyone who has played a significantly older character.
Back when Miley Cyrus was a normal, ditzy country singer, Jason Earles played Miley's older brother in Hannah Montana. He started out as a 29-year-old playing a 16-year-old, and by the time the show ended, he was in his mid-thirties.
7
Jim Parsons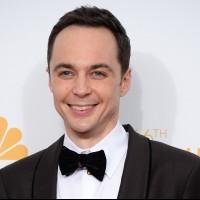 James Joseph "Jim" Parsons is an American actor. He is known for playing Sheldon Cooper in the CBS sitcom The Big Bang Theory.
Jim Parsons is a decade older than Sheldon unless Sheldon ages, which usually is the case but, I can think of instances when characters don't age, but if he does, Jim is seven years older than Sheldon.
8
Rachel McAdams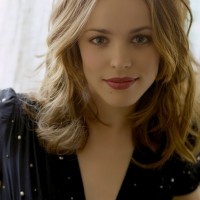 Rachel Anne McAdams is a Canadian actress. After graduating from a four-year theatre program at York University in 2001, she initially worked in Canadian television and film productions such as the drama film Perfect Pie, the comedy film My Name Is Tanino, and the comedy miniseries Slings and Arrows. ...read more.
Anyone remember "Mean Girls"? Rachel McAdams played a junior in high school when she was 26.
9
Cole Sprouse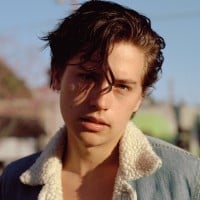 Cole Mitchell Sprouse is an American actor, and twin brother of Dylan Sprouse. He is known for his role as Cody Martin on the Disney Channel series The Suite Life of Zack & Cody and its spinoff The Suite Life on Deck.
10
Ralph Macchio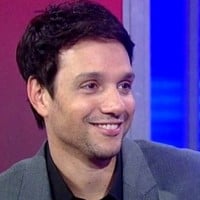 Ralph George Macchio, Jr. is an American actor, best known for his roles as Daniel LaRusso in The Karate Kid series, Eugene Martone in Crossroads, Bill Gambini in My Cousin Vinny, and Johnny Cade in The Outsiders.
He was the same deal as Michael J Fox. He was twenty-something in most of the Karate Kid movies. (Unless you include the reboot or "the New Karate Kid" which are actually two different things.)
The Contenders
11
Jeff Bridges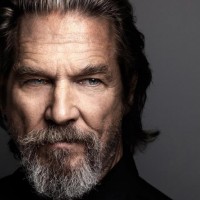 Jeffrey Leon "Jeff" Bridges is an American actor, singer and producer. He comes from a prominent acting family, and appeared on the television series Sea Hunt, with his father, Lloyd Bridges and brother, Beau Bridges.
In Tron: Legacy, Jeff Bridges had two roles- Kevin Flynn and Clu. Clu is a character who is supposed to be 33 in the role. In real life, Jeff Bridges was 61, at the time.
12
Audrey Hepburn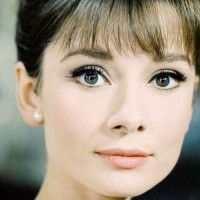 Audrey Hepburn, born Audrey Kathleen Ruston (4 May 1929 – 20 January 1993) was a British actress and humanitarian. Recognized as a film and fashion icon, Hepburn was active during Hollywood's Golden Age. She was ranked by the American Film Institute as the 3rd greatest female screen legend in American ...read more.
I read that she was younger than one of her roles. Forgot which one it was, but know it's true.
13
Gabrielle Carteris
She was 29 and at the start of "Beverly Hills 90210", her character was 15. Shocked that she's not on the list let alone #1, tbh.
14
Jennifer Grey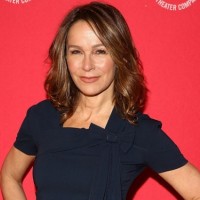 Jennifer Grey is an American actress. She is known for her roles in the 1980s films Ferris Bueller's Day Off and Dirty Dancing, for which Grey earned a Golden Globe Award nomination.
15
Cory Monteith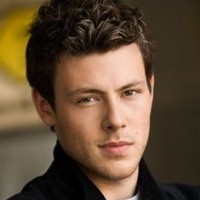 Cory Allan Michael Monteith was a Canadian actor and musician, known for his role as Finn Hudson on the Fox television series Glee. He died in 2013 of a drug overdose.
Right before he passed away, he was 31 playing a 19-year-old on Glee. Cory was actually 4 years older than Matthew Morrison, who was playing his teacher.
16
James Stewart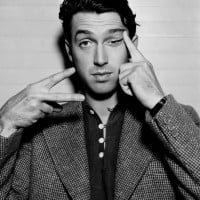 James Stewart (May 20, 1908 - July 2, 1997) was an American movie star, who is widely considered to be one of the greatest actors of all time. He is best remembered for his roles in Rear Window, It's a Wonderful Life, Vertigo, and Mr. Smith Goes to Washington. Stewart was known for his distinctive drawl ...read more.
He was 39 years old in It's a Wonderful Life but played a character who was at one point described as 28. There is even an earlier scene in which he was just starting college but it does not say how old he was (the film portrays him throughout his life).
17
Brigitte Auber
Her character is described as a teenager in "To Catch a Thief" she was in fact 30 years old though.
18
Olivia Newton-John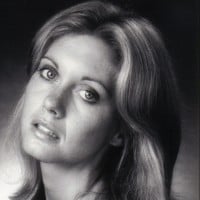 Dame Olivia Newton-John was a British-Australian singer, songwriter and actress. She was a four-time Grammy award winner who had amassed five number-one and ten other Top Ten Billboard Hot 100 singles, and two number-one Billboard 200 solo albums. She died on August 8, 2022 of breast cancer in Santa Ynez, California.
I haven't watched Grease to be honest but I just found out it's about a couple who have immediately finished high school. In actual fact Olivia was nearly 30 when the film came out.
19
Bianca Lawson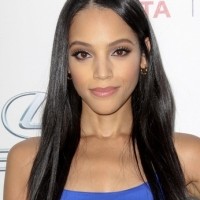 20
Tom Holland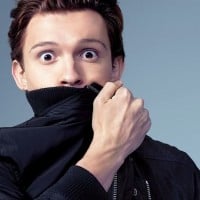 Thomas Stanley "Tom" Holland is an English actor and dancer. Holland is known for playing Spider-Man in the Marvel Cinematic Universe and starring in the 2012 film The Impossible. He started his career in 2008 when he played the lead role named Billy Elliot in Billy Elliot The Musical on Broadway in ...read more.
21
Lili Reinhart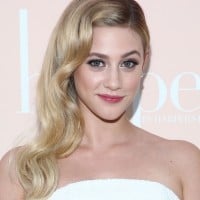 She was 43 years old when she played a 16 year old on the show .
BAdd New Item