Top Ten Most Disappointing Things in 2017's Music
Please note: most disappointing is not the same as worst. Disappointing means you expected it to be better than it eventually was.
The Top Ten
1
One More Light - Linkin Park

After the phenomenal "The Hunting Party" I truly expected them to go back to their roots. It was a very good rock album and they haven't sounded that fresh in years. Now, "One More Light" is trap inspired pop. While it's a bit better than "Living Things", it is far more disappointing, because "The Hunting Party" raised high expectations. - Martin_Canine
I love this song! It's way better than I thought, 11/10!
DCfnaf Ahh sorry then
Lovefrombadlands 1.This is talking about the album 2.You give 11/10 or 10/10, To various things just because it's by artists you like p.s Halsey, The Chainsmokers, And Taylor Swift suck
Okay, I kinda agree with what you said about her ratings, but can you not attack her for liking Halsey and Taylor? - DCfnaf
2
The Ride - Nelly Furtado

I have been a fan of her since I was a child. Each of her albums was something special, she has constantly re-invented herself and had influences of countless genres, cultures and sounds. Indie, oriental, latin, hip hop, folk, gospel, new age,... all combined with perfect pop and good lyricism.
Now "The Ride" is her first album in 5 years... and wow, does it sound underwhelming. She tries to create artpop like Beyoncé and Rihanna did in 2016, but it comes out as boring and uninspired. No memorable moment, no outstanding sound. - Martin_Canine
3
SpongeBozz's Anticipated Second Album Not Topping the German Charts
Yes, I'm overreacting. The album charted at number two and has already sold a lot in its first week. But what makes me so disappointed is that it lost against Bushido's "Black Friday". Bushido is much respected as he brought dark German rap to the mainstream and is something like the Godfather of German hip hop. So it's just fine each of his albums are still highly successful. But really: Bushido is so prolific he releases one or two albums per year and also tours in between. He has much filler material. But SpongeBozz's releases are much more special. After his 2015 chart topping debut album, SpongeBozz vanished for two years. No new music, no tours, even his social media were inactive. In that two years he wrote and together with his producer Digital Drama composed (yes, the album is pretty musical for hip hop) an epic 115 minute double disc album in which he poured his heart out about how he was treated by other rappers and is hurt on a deeply personal level, while at the same ...more - Martin_Canine
4
An Cafe's "Laugh Song" Album Not Getting an International Release
Apart from their debut album, each of their albums were released overseas as well. That's very uncommon for Japanese artists. I could buy all of their albums on Amazon without paying more than for regular albums by American or European artists, which is unusual. Now, they changed their label annd signed to a Japanese major label - which means I can't buy it. Neither physically nor as a download. - Martin_Canine
5
No Plan - David Bowie

David Bowie TROLL - DCfnaf
6
Love Like Voodoo - Blood on the Dance Floor

Even though many hate them and I don't like their first few albums as well (hate is too strong of a word), I thought their last albums were all pretty enjoyable - good production, earworm choruses, solid performances and their lyrics grew more varied. And I also liked their last single "Resurrection Spell". But what the hell is this song? Its production, singing and melody sounds like it's from their debut album which is basically a completely inexperienced demo tape.
I hope it's just a slip and that the album will be better. - Martin_Canine
7
Katy Perry's Reputation Turned Worse
I liked her music since her debut, and her fun/goofy attitude, earworms and self confidence have always guaranteed me a good time. And at least over here, she was considered one of the better pop artists. Now it's 2017 and she's suddenly seen as bad. Nothing about her changed. Nothing. NOTHING. The music still has everything I initially liked about her. - Martin_Canine
I never really liked Katy Perry at all to begin with, so her new album is just more of the same mediocre crap from her. - DCfnaf
8
Dream Machine - Tokio Hotel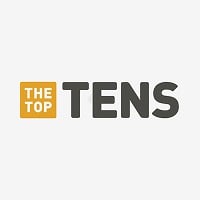 It's far from being bad, I just don't personally like the direction they are going. They once sparked Germany's emo movement with their lyrics and Kaulitz's looks, and I get that they matured, and at least in Germany they get better reviews now, but this sound is not why I became a fan. I hoped KoS was a one time experiment. As such, it would have been good. But even though there's nothing to complain about this well written and produced record, I am disappointed with their change of style. - Martin_Canine
9
Nickelback Still Not Getting The Positive Feedback They Deserve
Oh, and I have another question: aren't they that famous anymore in the US?
Because Nickelback is well known on a worldwide scale (at least they were with their last release) and "only" have around a million views on their YouTube videos... SpongeBozz's "Started From the Bottom" has twelve million views and the follow up singles all a few millions, and he's only famous in German speaking countries; plus he does hip hop which is not everyone's cup of tea unlike pop rock which has a lot more fans.
That's not me judging the quality - both artists have delivered great albums this year in their respective genres (I personally prefer SpongeBozz's album) - but it somehow feels not right an internationally famous multi-platinum selling rock band gets less clicks than a German language rapper, no matter how famous he is in his country. - Martin_Canine
"Feed the Machine" is a great rock record, much like all of their albums up to "Here and Now" (which was their first disappointment). They found back to form after two underwhelming records and fans should be more than pleased. And while the first reviews are not as terrible as you may expect, it's still harsher than they would be if the album was by another band. It's as if they had to justify for not giving them an entirely bad review.

At least laut.de gave them a positive review, but then again, they are not hated over here. But that's the only really accurate review the website delivered this year so far. - Martin_Canine
Eh.

Feed the Machine is good but doesn't need critical acclaim. - DCfnaf
10
Pop Girls being Disappointing
Excluding Lorde and Kesha from this but by crikey I was disappointed in many of the releases by the 'pop girls' like Katy Perry, Taylor Swift and Demi Lovato. Demi's "Sorry not Sorry" has gotten more grating and Meghan Trainor sounding with every listen. - crowdiegal
The Contenders
11
How It is (Wap Bap...) - Bibi H.

While I did not expect a masterpiece, I still expected the debut single by a famous German YouTuber to be a fun catchy pop song. It turned out to be quite bad - she tries way too hard to be happy and uplifting. I am furthermore disappointed in how people overreact. It's not good but it's not one of the worst, and over here she gets treated like she started a war. - Martin_Canine
This...this might be my new least favorite song. Wait, Praying is. This might be my new 2nd least favorite song. No...Sign of The Times is. Ok, this is my new 3rd least favorite song.
12 Lack of Real Instruments & Instrumental Solos
13
After Laughter - Paramore

I actually think this is their best album to date - DCfnaf
I know a lot of people may disagree with me on this one, but I really wasn't impressed with Paramore's new album. Fans were excited about Zac Farro returning, but here he's given nothing to work with. Musically this album feels really stripped-down and lacking the kick of their previous efforts.
All in all just a really forgettable album that's easily the weakest of their discography. I'm now gonna put 'RIOT! ' back on. - SuperSonic17
14
Bon Appetit - Katy Perry

Ever felt like an artist was trying way too hard to be sexy but it comes off sounding terrible? That's Katy Perry's "Bon Appetit" in a nutshell, the song is basically sex but in food double entendres and is the female version of Justin Timberlake's awful "Carry Out" - crowdiegal
Nah, I like it. It's catchy and goofy. - Martin_Canine
This isn't even an interesting kind of awful. It's not even that catchy to me. It's cringey metaphors for sex make the song sound like it I still about cannibalism when it isn't.

And the video is just disgusting too. - DCfnaf
15
Every New Artist Making Half-Assed Ear-Bleeding Pop Trash Just to Make Money and Top the Charts and Not Actually Taking the Time to Make Their Music Listenable
Yep!
16
Body Like a Back Road - Sam Hunt
This song set country music back a long way and helped so many confirm their view that country music is rubbish. - crowdiegal
17
DJ Khaled is everywhere
We the best music! Another one! DJ Khaled!
18
Shape of You - Ed Sheeran

19
Laut.de Releasing Some of Their Worst Reviews
They have not been a very great review site to begin with, they are extremely biased and anti-mainstream, but recently they actually kind of improved. They were fair towards Beyond the Black, and Shindy, and even towards easy to hate artists like Miley Cyrus or Justin Bieber.

But now, they're back with their "let's bash anything that even comes close to providing a target.
They start their positive "Dream Machike" review by saying they originally wanted to pan the album simply because it is Tokio Hotel.
They panned SpongeBozz's "Started From the Bottom / Krabbenkoke Tape", an album anticipated by the German hip hop crowd that has had surpassed everyone's expectations with its lyricsl complexity, flow and musicality because it was overproduced and they felt not varied enough (it is very varied). They also bashed everything that they praised when Kollegah does it.
They panned Entetainment because he became famous through YouTube (does that matter when he's a good rapper? ...more - Martin_Canine
They originally wanted to pan the album just because it's Tokio Hotel. Wow that is pretty unprofessional. - Powell
20
Armin van Buuren's album "Embrace" is disappointing
His previous album, "Intense" was the best. But "embrace" disappoints me. - JolteonIsAwesome
21
Relaxer - Alt-J

22
Young and Menace - Fall Out Boy

Horrible
Fall Out Boy, this ain't working. - DCfnaf
23
Mainstream Pop Trash Becoming the Only Thing Radio Stations Play
They were always the one thing they played...and even if it was rock or metal, it would still be mainstream so you will still complain. - DCfnaf
24
Austrian people think of "Chained to the Rhythm" as exactly the type of song it criticizes
Katy Perry is a big star in Austria as well and people just love her. "Chained to the Rhythm" gets extensive airplay, like all of her previous hits. But people seem to completely tune out the lyrics and see it as just another dance song. - Martin_Canine
That was to be expected to be honest if English if people aren't good with English I would expect that they would not properly understand the song. Also Katy Perry already has made several songs that would meet the mold of just another dance pop song. - Powell
25
It was revealed Taddl's actual name isn't Thaddeus Tjarks but Daniel Tjarks
People found this name credited as one of the songwriters, next to Ardian Bora (Ardy) and Marius Ley (Marley) on an official document from the GEMA about a DatAdam song.
Actually, it shouldn't matter, but it still feels a bit disappointing. Taddl always said his actual name was Thaddeus Tjarks.

Thaddeus is the German name for Squidward from Spongebob. In the German dub, he is often shortened as Taddl. Taddl is not a commonly used nickmame for Thaddeus, so that was a cool move from the rapper to use it as his stage name, tieing his name to a popular show. - Martin_Canine
26
Look What You Made Me Do - Taylor Swift

27
Love So Soft - Kelly Clarkson

BAdd New Item