Top Ten Greatest NFL Draft Classes of All Time
The Top Ten
1
2007 NFL Draft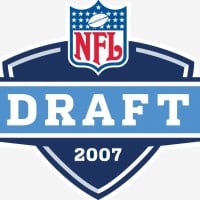 This is my all time favorite class of guys who would trans end the game as they would tons of great names I felt 2007 was an underrated year in terms of football, and video games in my eyes back then, but now beloved by fans here are those great players who ended up being drafted the likes of Calvin Johnson, Adrian Peterson, Darrelle Revis, Marshawn Lynch, Joe Thomas, Patrick Willis, Greg Olsen, Joe Stanley, Reggie Nelson, Jon Beason, Robert Meachem, Ted Ginn, Paul Posluszny, Eric Weddle, Zach Miller, Ryan Kalil, Jacoby Jones, Marshal Yanda, Dashon Goldson, Ben Grubbs, & LaMarr Woodley.
I love Calvin Johnson! 2007 is when he was drafted!
2
1983 NFL Draft
Probably the most well known draft of all time while it maybe a bit overrated based on how it went down overall... this was about nothing, but the quarterbacks which this 2018 draft class could be that headline as well, but needless to say this was one with a crazy aftermath written all over it. Players included were John Elway, Dan Marino, Jim Kelly, Eric Dickerson, Bruce Matthews, Darrell Green, Roger Craig, & Richard Dent.
3
2011 NFL Draft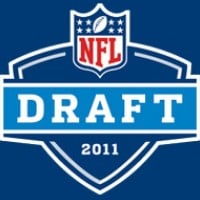 Entering a new decade, and man did 2011 have a ton of guys who would later look like the brightest stars people were waiting to take that next level. In that we get Von Miller, Julio Jones, A.J Green, Cam Newton, Patrick Peterson, JJ Watt, Ryan Kerrigan, Cameron Jordan, Tyron Smith, Mark Ingram, Muhammad Wilkerson, Justin Houston, DeMarco Murray, Jurrell Casey, Richard Sherman, Jason Kelce, & Tyrod Taylor.
4
1996 NFL Draft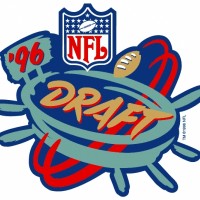 This mid 90's draft class has a lot of big time players right from the get go like Jonathan Ogden, Simeon Rice, Marvin Harrison, Ray Lewis, Eddie George, Mike Alstott, Lawyer Milloy, Mushin Muhammad, Brian Dawkins, Terrell Owens, Tedy Bruschi, Joe Horn, & Zach Thomas.
5
1981 NFL Draft
A lot of hall of famers coming outta this class from the 81 draft, and man the defensive stars were incredibly massive thinking about guys like Lawrence Taylor, Kenny Easley, Ronnie Lott, Mike Singletary, Howie Long, Rickey Jackson, & an elite offensive lineman in Russ Grimm.
6
2004 NFL Draft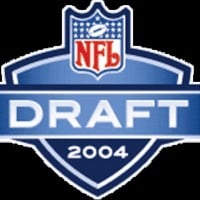 This was one of the more crazier drafts that I could recall when I was really young seeing this happen I can't imagine this ever happening in this time. The Giants, and Chargers switch their picks when the whole thing took place unheard of. These include the two big stars of that night Eli Manning, and Phillip Rivers others in the fold are Larry Fitzgerald, Sean Taylor, Ben Roethlisberger, Vince Wilfork, Jonathan Vilma, Chris Snee, Steven Jackson, Jason Babin, Matt Schaub, Jared Allen, Michael Turner, and Andy lee.
Five first round picks made it to 2018: Ben Roethlisberger, Eli Manning, Phillip Rivers, Larry Fitzgerald, and even tight end Ben Watson.
7
1993 NFL Draft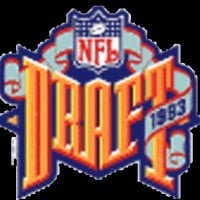 This near early 90's draft had a lot of superstar talent written all over it such as the likes of Jerome Bettis, Willie Roaf, Garrison Heart, Drew Bledsoe, Michael Strahan, Will Shields, Jason Elam, John Lynch, Mark Brunell, Troy Brown, Trent Green, and Lorenzo Neal.
8
2001 NFL Draft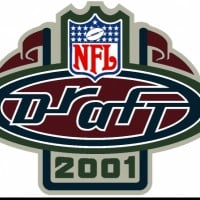 Probably the first 21st century where we got a pretty solid class of talent such as LaDainian Tomlinson, Steve Hutchinson, Richard Seymour, Michael Vick, Deuce McAllister, Reggie Wayne, Drew Brees, Chad Johnson, T. J. Houshmandzadeh, Steve Smith, and Adrian Wilson.
9
2014 NFL Draft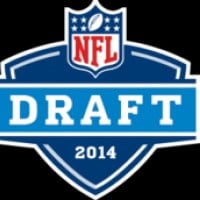 I may have said in the past I have had mixed feelings towards this draft, but it did have a lot of great players to come out like Khalil Mack, Mike Evans, OBJ, Aaron Donald, Anthony Barr, Zack Martin, Jadeveon Clowney, and Ha Ha Clinton-Dix, great later round talents of DeMarcus Lawrence, Derek Carr, Allen Robinson, Devonta Freeman, Telvin Smith.
10
1969 NFL Draft
Old school draft that was still merged with the AFL, but was able to draft accordingly... leaving me to say that with studs like the juice, Mean Joe Greene, and Cahrlie Joiner were the stand outs while it is somewhat a not as great of a standout... it did start something that would change the dynamic of draft style.
The Contenders
11
1989 NFL Draft
Four of the top 5 picks are in the Hall of Fame.
This was when Barry Sanders was drafted!
12
2005 NFL Draft
I'm very mixed about this draft as well especially the first round I fought back then was very boring, but interesting in the sense how many teams had no interest in Aaron Rogers, and Packers come up with the biggest steal ever in the 1st round nevertheless.
13
2018 NFL Draft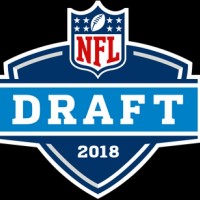 Way too soon to tell for this class. It looks like the Browns have finally found a franchise QB in Baker Mayfield.
This is one of the better drafts and a big quaterback draft. Great players like Bradley Chubb, Saquon Barkaley, Josh Rosen, Baker Mayfield, and so much more.
14
1974 NFL Draft
The Steelers drafted four Hall of Fame players that year (Jack Lambert, Mike Webster, John Stallworth and Lynn Swann). Dave Casper is the only other HOF member, though Too Tall Jones should be in the hall.
15
1967 NFL Draft
This class spawned eight members (and two undrafted players) of the Pro Football Hall of Fame.
16
1985 NFL Draft
Hard to argue with a class containing two Hall of Fame receivers (Jerry Rice, Andre Reed) and three HOF pass rushers (Bruce Smith, Kevin Greene, Chris Doleman). Randall Cunningham is borderline.

Other big names: Herschel Walker (part of the biggest trade in league history). Doug Flutie (CFL legend). Future coach Jack Del Rio.

Busts: Kevin Allen by far (he lasted one season). George Adams (Jamal's dad).
17
1957 NFL Draft
Nine Hall of Fame players were drafted this year, with four in the top 8. Most notably Jim Brown (the greatest rusher until Walter Payton came along).
BAdd New Item