Most Disappointing Moments of the 2019 NHL Playoffs
The 2019 NHL Playoffs were really disappointing. Lots of games and playoff series disappointed me, except during the Stanley Cup Finals where the St. Louis Blues won their first Stanley Cup.

The Top Ten

1 Lightning Got Swept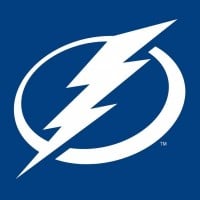 This was crazy this happened wasn't expecting this to happen when it was game 1
They won the stanley cup 1 year after getting swept by blue jackets
This sucked last year, at least they beat blue jackets in 2020
This was stupid I hate blue jackets after this
2
Penguins Got Swept

This was disappointing as well I thought penguins would make it to at least round 2
This was quite disappointing to see them get swept in the playoffs
As a Penguins fan, this was pretty disappointing.
This really made me angry that my team got swepted
3
All 1st place teams got eliminated in round 1
That was the worst I thought for sure one team would make it to round 2
Curse you avalanche and blue jackets
Curse you avalanche curse you
Curse you Columbus! Curse you!
4
Flames vs Avalanche Game 2 and 4
Those games game me anxiety when flames were about to win and then avalanche tied it late in the 3rd period and won in overtime
I hate the avalanche ever since this series they suck
This game sucks I hate the avalanche since this
5
Blues vs Jets Game 5
This game was the worst they had a comeback over the jets
6
Golden Knights Blowing 3-1 Series Lead

Golden knights almost blew a 3-1 series lead again in 2021, they had a 3-1 series lead and lost game 5 and 6 and then they won game 7, it just sucks that they have to play avalanche in round 2
Maple leafs blew a 3-1 series lead in 2021 just like golden knights did 2 years ago, I thought for sure maple leafs would win round 1 in game 4, but they lost game 5, 6, and 7
That was disappointing they had a 3-1 series lead and then sharks won 3 games in a row and won the series after golden knights had a 3-1 series lead
7
All Canadian Playoff Teams Eliminated in Round 1
That sucked that they all were eliminated in round 1
8
Capitals Blowing 3-2 Series Lead

This sucked curse you hurrcaines
9
Golden Knights vs Sharks Game 7
That was the worst golden knights were winning 3-0 then the sharks scored 4 goals and then they won in overtime that game disappointed me a lot that I had to stop looking at the score before I had a freak out
This game was super disappointing to watch curse you sharks
This game made me so angry I had to turn off the T.V.
This game was the worst game it make me from excited to angry in like 5 mins I had to turn it off before I raged I didn't want to go crazy over a hockey game
10
Hurricanes Swept in Round 3

Odd pattern islanders swept penguins, then hurricanes swept islanders, then bruins swept hurricanes
The Contenders
11
New York Islanders Swept in Round 2

They swept penguins then got swept by the hurricanes
12
Maple Leafs Blowing 3-2 Series Lead

I wish my maple leafs would win a playoff series I thought they would this year at game 5, nope
That sucked, I thought they would of won round 1 in game 5, then they lost game 6 and 7
They did worst in 2021, they blew a 3-1 series lead
Maple leafs seem to never win a playoff series in 2021 they had a 3-1 series lead and then they lost game 5, 6, and 7
13
St. Louis Blues Won the Stanley Cup

This wasn't disappointing for me that they won the stanley cup, I remember watching the last few seconds of the game and watching the stanley cup celebration live on cbc gem, and it was cool they won their first stanley cup
I hate blues, I wish they never won the 2019 stanley cup
BAdd New Item