Best Mainstream Anime
The Top Ten
1
Naruto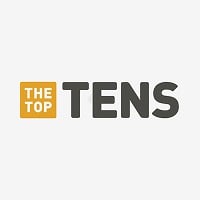 Naruto is an anime and manga franchise Naruto, created by Masashi Kishimoto. The manga was later adapted into a television anime, which was produced by Studio Pierrot and Aniplex. It premiered across Japan on the terrestrial TV Tokyo and other TX Network stations on October 3, 2002. The first series ...read more.
HANDS DOWN. This is the greatest anime/manga of all time. I can't believe it finally ended. No other anime gives you as much feels down the road. You will love the characters so much! My favorite is the Hashirama the First Hokage. The Naruto world is reinforced by so much past and history and the fights are so good worthy of being called ninja battle. No matter how strong the opponent Teamwork and Strategy is involved in the victory. The development of the emotions of the characters like Itachi, Shikamaru, Sasuke is just phenomenal. 10/10. Amazing you gotta check it out.
Feels...
Best anime out there
Naruto is just lit and nothing can even come close I also watch One Piece but One Piece kind of gets a little boring in some arcs and while that also happens in Naruto but hands down Naruto just has a better story and also has better fights. Naruto is the such a sad story that during some scenes you just can't help but cry mostly the stories of Jinchuriki's such as Gaara and Naruto. The Naruto and Minato scene made me cry the most.
2
Attack On Titan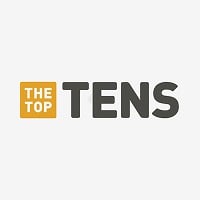 Attack on Titan, also known as Shingeki no Kyojin in Japanese, created by Hajime Isayama, is one of the most popular Japanese anime series to be released. It was first watched in Japan during 2013 and was dubbed in English to be watched in America in 2014. It is best known for its emotional moments, ...read more.
Amazing anime the second season got me addicted like a drug in recommend it.
Attack on Titan is BADASS!
3
Fairy Tail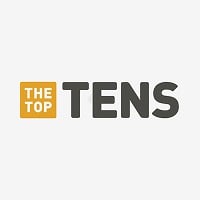 Fairy Tail is a manga franchise created by Hiro Mashima. The manga has been adapted into an anime series produced by A-1 Pictures and Satelight, which began broadcasting in Japan on October 12, 2009. Additionally, A-1 Pictures and Satelight have developed seven original video animations and an animated ...read more.
Best characters, best relationships between them, has best funny, emotional, sad and epic moments, best plot, best drawing style... What is there not to be considered the best?
This is just amazing best anime ever
4
One Piece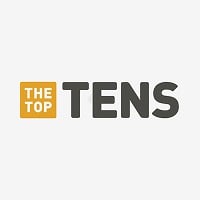 One Piece is a manga franchise created by Eiichiro Oda. The manga has been adapted into an original video animation (OVA) produced by Production I.G in 1998, and an anime series produced by Toei Animation, which began broadcasting in Japan in 1999 and has aired 851 episodes to date.
One piece is absolutely the best as it has so many arcs with wonderful episodes in it. The fact that it has not ended makes it even more exciting as many fans wait till Sunday for it to be shown in the U.S. The fact that this is the fourth best makes me so sad because Naruto though caught my attention makes too many characters seem either too OP or the storyline is just a little too cheezy. Next AOT is just to pg and bloody and gory for watchers like us. In addition Fairy Tail, though being my second favorite anime, is a little too cheezy and nothing seems just as calm and soothing as floating in the middle of an ocean trying to reach the end of it.
One piece is by far the best anime/manga I've ever seen. The beginning is slow and a little boring but after 50 episodes, we begin to see this wonderful, full of surprise story. Not only it's funny (sometimes I even have to pause to laugh ) but it also shows real world problems such as slavery or injustice in society. It's not a show where the characters are born strong and that love magically solves everything. It's really a good one. And as always : NEVER judge an anime without fully watching it.
I like this anime
One of the best and most long-running anime of all time.Every arc gets even more interesting than the previous and it has the right amount of fights and backstories in order to make you feel bombarded with different emotions as the plot develops.It also has the most lovable caracters I have ever seen in an anime-manga.
5
Dragon Ball Z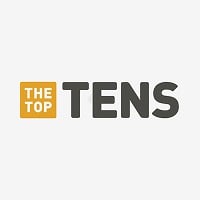 Dragon Ball Z is a Japanese anime television series produced by Toei Animation. Dragon Ball Z follows the adventures of Goku who, along with the Z Warriors, defends the Earth against evil. The action adventures are entertaining and reinforce the concept of good versus evil. Dragon Ball Z teaches valuable ...read more.
I'm not an anime person but if there's one mainstream anime I hear about a lot, its definitely DBZ - LightningBlade
One of the longest running, and with dragon ball super running and being successful (as compares to boruto) I think it should be higher on the list, not only that but its what brought anime to the west
Dbz mainstream or not I still love it!
6
Hunter X Hunter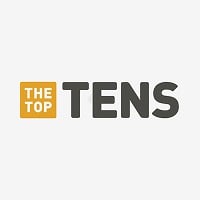 Hunter × Hunter is a manga franchise created by Yoshihiro Togashi. In 1999, Hunter × Hunter was adapted into a 62-episode anime television series produced by Nippon Animation and directed by Kazuhiro Furuhashi. The show premiered on Japan's Fuji TV and ran until 2001. Three separate original video ...read more.
This series does not finished yet due to Sensei hiatus.I hope Sensei get well soon and give us more updates from this series.
7
Tokyo Ghoul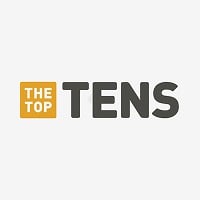 Tokyo Ghoul is a Japanese dark fantasy manga series written and illustrated by Sui Ishida. It was serialized in Shueisha's seinen manga magazine Weekly Young Jump between September 2011 and September 2014, and it has been collected in fourteen tankōbon volumes as of August 2014.
Anime is a must watch and the nostalgia is real on this one!
8
My Hero Academia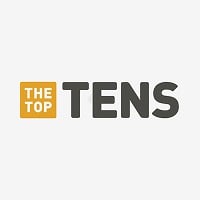 The next best anime.
9
Sword Art Online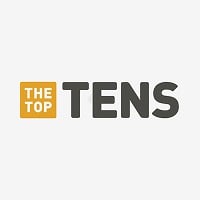 Sword Art Online is a series of Japanese light novels written by Reki Kawahara and illustrated by abec. In 2012, it received an anime adaptation produced by A-1 Pictures and the SAO Project, and is directed by Tomohiko Ito . The first season is divided into two arcs known as "Aincrad" and "Fairy Dance". ...read more.
Should be no 2 or 3
Very interesting plot and characters great action scenes and a good amount of romance
Should be the #1
10
Death Note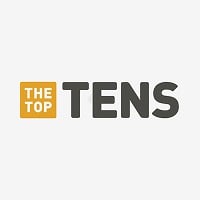 Death Note is a Japanese television drama series based on the manga series of the same name by Tsugumi Ohba and Takeshi Obata. The show is centered around Light Yagami - a promising highschooler and aspiring detective with a strong sense of "justice".
Very interesting and unique anime - HappyFlower
One of my favorite animes, it's intrugiung and fun to watch. I rate it 10/10!
The Contenders
11
Bleach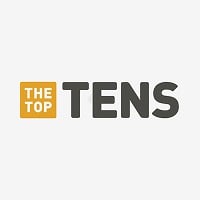 Bleach is a Japanese anime series based on Tite Kubo's manga of the same name. Bleach adapts the first 54 volumes of Tite Kubo's manga series of the same name. In addition, 4 anime-original arcs were broadcast in-between and during the adaptations of original arcs of the manga. ...read more.
Honestly a good anime, spanning over 300 episodes. A very interesting and relatively simple anime to follow, plus the intriguing plot and varied powers.
12
Fullmetal Alchemist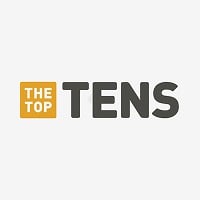 Fullmetal Alchemist is an anime series adapted from the manga of the same name by Hiromu Arakawa. It is about two brothers, Edward Elric and Alphonse Elric, trying to restore their bodies after failing at bringing their mother back to life. It aired in 2003 and was remade as Full Metal Alchemist Brotherhood ...read more.
13
Boku No Pico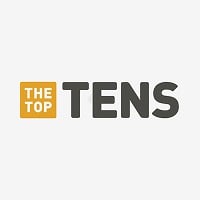 Boku no Pico is an anime series of three OVA episodes created by Katsuhiko Takayama. It was released to DVD on September 17, 2006.
Do not watch, unless you are into little boys.
It's the best animu u weebs - Meal
V interesting T.V. show
Must watch for kids
14
Black Butler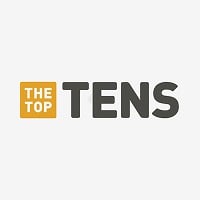 Black Butler is a Japanese anime television series produced by A-1 Pictures and premiered in October, 2008.
I'm not done it yet but its already great
GREAT!
15
Naruto Shippuden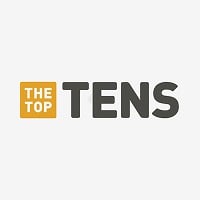 Naruto: Shippuden is the ongoing sequel to the original Naruto anime and covers the Naruto manga from volume twenty-eight on. The TV adaptation of Naruto: Shippuden debuted in Japan on February 15, 2007 on TV Tokyo. It is developed by Studio Pierrot and directed by Hayato Date.
Must watch next to Naruto Amazing
Amazing
16
Food Wars: Shokugeki no Soma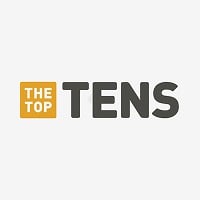 Shokugeki no Soma (食戟のソーマ Shokugeki no Sōma) is a manga written by Yūto Tsukuda and illustrated by Shun Saeki in collaboration with Yuki Morisaki, a famous chef. Its main character, Sōma Yukihira is a brash, confident, and skilled amateur chef who enters Tōtsuki Culinary Academy to graduate ...read more.
17
Fate Zero
Should be Higher on the list. Very visually appealing.
18
Fullmetal Alchemist: Brotherhood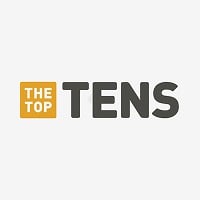 Fullmetal Alchemist: Brotherhood is an anime series adapted from the Fullmetal Alchemist manga by Hiromu Arakawa.
It gets you hyped up for each episode and makes u laugh like crazy
19
One Punch Man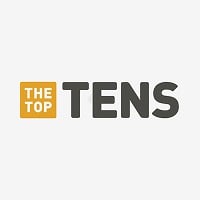 One-Punch Man is an ongoing, online, web comic, which was later adapted into a Manga and Anime series . Created by ONE in 2009, It gained popularity, and soon after, went viral in 2012, surpassing 7 . 9 million views . One-Punch Man (OPM for short) focuses on the protagonist Saitama (Who is named after ...read more.
Amazing comedy and a must watch
20
Soul Eater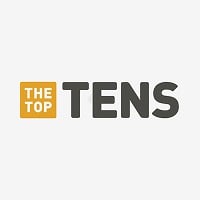 Soul Eater is an anime series directed by Takuya Igarashi and produced by Bones, Aniplex, Dentsu, Media Factory, and TV Tokyo, which adapts the Soul Eater manga written and illustrated by Atsushi Ohkubo.
21
Yu-Gi-Oh!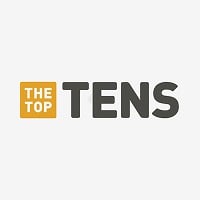 Yu-Gi-Oh! was aired from 2000 to 2004 in Japan, and 2002 to 2006 in the US. It continues where the Toei Anime Left off. When 10th grader Yugi Muto solves the Millenium Puzzle, Yami Yugi emerges, taking control of him to help his friends. In Duel Monsters, they mostly played children's card games because ...read more.
Its mainstream!
22
Haikyu!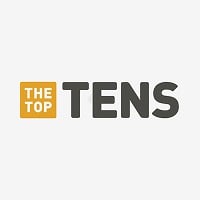 Haikyu!! is a Japanese shōnen manga series written and illustrated by Haruichi Furudate. Individual chapters have been serialized in Weekly Shōnen Jump since February 2012, with bound volumes published by Shueisha.
23
Seven Deadly Sins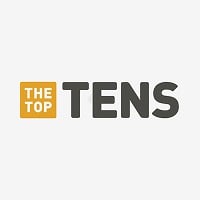 The Seven Deadly Sins is a Japanese fantasy manga/anime series written and illustrated by Nakaba Suzuki.
It's a "Mainstream Anime"
One of the most talked about shounens right now. it has a decent plot and some good action, but there are some unnecessary things (meliodas groping elizabeth 24/7). it is an overall fun show with still a lot more to come. personally, I would rather check out the manga.
24
Pokemon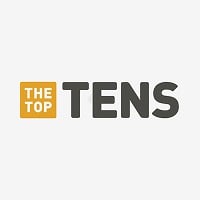 Pokémon, abbreviated from the Japanese title of Pocket Monsters and currently advertised in English as Pokémon: The Series, is a Japanese anime television series, which has been adapted for the international television markets.
Chimchar!
25
Neon Genesis Evangelion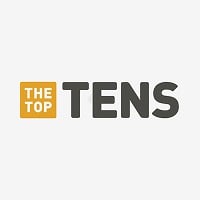 Neon Genesis Evangelion, commonly referred to as Evangelion or Eva, is a Japanese animated television series produced by Gainax and Tatsunoko Production, and directed by Hideaki Anno.
26 Clockwork Planet
27
Danganronpa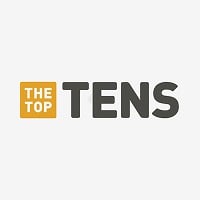 Danganronpa: The Animation is a 2013 anime television series based on Spike Chunsoft's murder mystery video game, Danganronpa: Trigger Happy Havoc.
Its amazing if you hate everyone, cause your favourite character will 99% die
DON'T GET ATTACHED TO ANYONE IN THIS ANIME
28
Inuyasha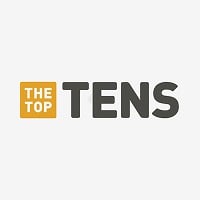 Great anime, although quite long. Inuyasha will always have a special place in my heart, and I recommend it to all!
29
Cowboy Bebob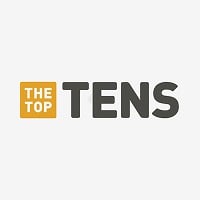 Cowboy Bebop is a 1998 anime television series animated by Sunrise featuring a production team led by director Shinichirō Watanabe, screenwriter Keiko Nobumoto, character designer Toshihiro Kawamoto, mechanical designer Kimitoshi Yamane, and composer Yoko Kanno.
No regrets. Must watch.
30
Gintama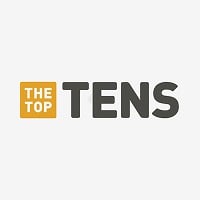 Gin Tama, also styled as Gintama, is a Japanese manga written and illustrated by Hideaki Sorachi and serialized, beginning on December 8, 2003, in Shueisha's Weekly Shōnen Jump.
BAdd New Item