Most Annoying Disney Stars
The Contenders: Page 2
21
Rowan Blanchard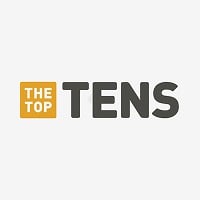 Rowan Blanchard is an American actress. She is known for her role as Riley Matthews on the Disney Channel series Girl Meets World.
Thinks she's perfect and going to change the world, really she's just trying to be a bootleg emma watson. I like her and I can't help but point out the truth, the girl has changed since girl meets world began. When spy kids 4 came out she was pretty cool, she's still okay but she's changed. And don't say "oh she's growing up" yeah I know kids grow up but she's really rushing it, always trying to be so inspirational. I mean I get trying to be a good role model but she needs to realize that at the end of the day it's not her job to any kid's role model. If they look up to her instead of their own parents or someone else in their life they actually know that's on them, you can set a good example as a young person yea but I feel like she's going to be one of those stars who screws up and when she gets backlash will be all shocked. Happened to selena gomez, tried to be goody goody all throughout her career and a lot of people have and still are seeing her for what she is. It's not even her ...more
Girls Meets World revolves around the silly, selfish and useless Riley portrayed by Rowan Blanchard. I can't stand her plus her acting is so over-the-top. Like that episode when they write words on their forehead with markers.
She should be #1 on this list. She's annoying as hell
Dude, quit the "depressed teenager" attitude, there are people diying around you, you have fame and money, quit seeking attention. Whats in with the retro style? don't say you dress how you feel becuase, hey newsflash, you werent even born :)) By the way, we all notice you copy Sabrina
V 6 Comments
22
Ross Lynch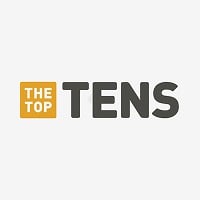 Ross Shor Lynch is an American singer, songwriter, actor, and musician. He is one of the founding members of the pop rock band R5. As an actor, he is known for his debut role as Austin Moon on the Disney Channel original series Austin & Ally, and for his role as Brady in Disney Channel's Teen Beach ...read more.
How is this not number 1? - 445956
He kind of is a little
Sooo annoying
I THINK ROSS LYNCH IS AMAZING
V 3 Comments
23
Davis Cleveland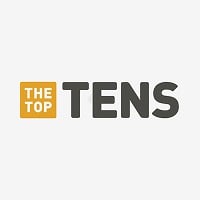 Davis Cleveland is an American actor. He is known for his role as Flynn Jones on the Disney Channel original series Shake It Up. Cleveland starred as Manny in the 2016 Nickelodeon Original Movie Rufus and its 2017 sequel Rufus 2.
I saw a video of him rapping and it was the most hilarious thing I've ever seen.
He is the most annoying actor ever.
24
Ariana Grande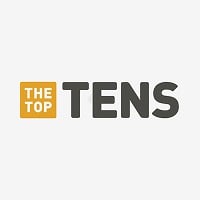 Ariana Grande-Butera, known professionally as Ariana Grande, is an American singer and actress . She was born on June 26th 1993 in Boca Raton, Florida to Joan Grande and Edward Butera. She is best known for her role as Cat Valentine on the Nickelodeon sitcom, "Victorious". She later become a singer ...read more.
Can't stand her annoying breathy voice. And she seems sooo fake and self obsessed.
25
Sabrina Carpenter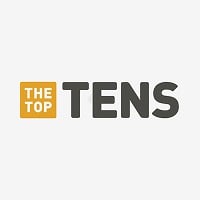 Sabrina Ann Lynn Carpenter is an American singer, songwriter and actress. She stars as the young version of Chloe Goodwin in The Goodwin Games and as Maya Hart in the Disney Channel series Girl Meets World. She plays Jenny Parker in the Disney Channel Original Movie Adventures in Babysitting . (She) ...read more.
She wears so much make-up! Just look at that picture! Plus she learns Riley to cheat and take the subway and meeting some random guy in Girls Meets World. She was annoying in that episode when she started talking to her piece of paper who has an A on it. She acted like "I'm the best" on that episode because Riley got a D. I hate her acting.
I feel like she think she's something when she's nothing, when it comes to her singing, being the "new shawn", dating bradley steven perry; I feel like she's feeling herself a little too much because of these things. I always say you don't have to know a person 100% personally to see that there's something off about them, she rubs me the wrong way. I think she's going to be an arrogant trainwreck when she's older or one of those stars who sticks their nose into people's affairs and think she's all that
She can't sing go hear her music videos clearly and u can hear that she is forcing her voice out instead of singing naturally she can't sing high! If she sang high, it just sound like she is constipated screaming cat
She is amazing better than everyone here she's funny,a great actor and the most outsdanding
V 3 Comments
26
Kelli Berglund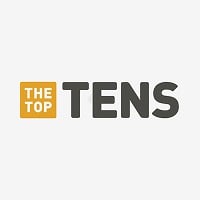 Kelli Berglund is an American actress, dancer, and singer. She portrays Bree Davenport, a bionic teenager with lightning speed, in the Disney XD series Lab Rats, and its spinoff Lab Rats: Elite Force.
So annoying, only popular because she's pretty, while she can't act.
She's amazing, I LOVE her
27
Olivia Holt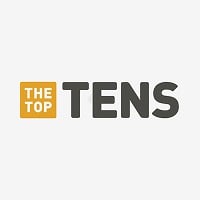 Olivia Hastings Holt is an American actress and singer who starred in the Disney Channel Original Series I Didn't Do It.
To be completely honest, I absolutely hate her. Her acting isn't that bad, but she's not the best actress in the world. She isn't that pretty in my opinion, and her singing is alright. Don't reply saying, "she doesn't deserve this" or "you shouldn't be Rude" because this is a website for people who don't like those actors or actresses and want to explain. So why would you be on this website if you like these actors and actresses? Is it because you want to tell everybody how much you love them? This isn't a place for that. Therefore, I don't like Olivia holt. MY OPINION COMPLETELY
Olivia Holr isn't that bad. I don't mind that she is on this list.
SO ANNOYING LALALALALALAMMEE
28
G. Hannelius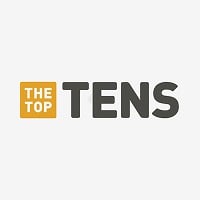 29
China Anne McClain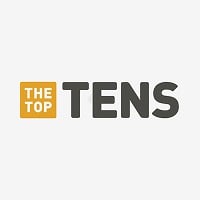 China Anne McClain was born on August 25, 1998 in Atlanta, Georgia . She is of African-American descent . China Anne McClain is a singer for her band, McClain, which she is in along with her sisters, Lauryn and Sierra . China Anne McClain is known for her starring roles in Disney's Ant Farm, and Tyler ...read more.
She is amazing how is she on this list
30
Karan Brar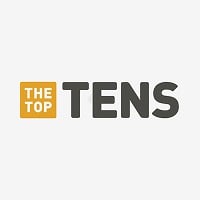 Karan Brar is an American actor, best known for his child roles as Chirag Gupta in the Wimpy Kid feature film franchise, Diary of a Wimpy Kid, Diary of a Wimpy Kid: Rodrick Rules, and Diary of a Wimpy Kid: Dog Days, as well as for his co-starring role as Ravi Ross on the Disney Channel Original Series ...read more.
31
Cameron Boyce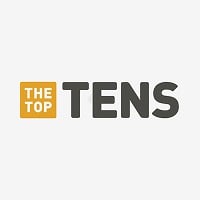 Cameron Boyce is an American teen actor best known for his roles in the feature films Mirrors, Eagle Eye, Descendants, Grown Ups, and Grown Ups 2, as well as for his starring roles as Luke Ross on the Disney Channel comedy series Jessie and as Conor on the Disney XD series Gamer's Guide to Pretty Much ...read more.
He deserves 2 diw
32
Zac Efron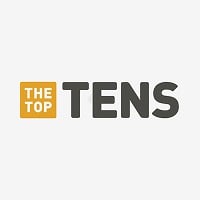 How is he on the list? He's a hottie :3
So annoying, ugly, and does not know how to sing
UGLY
He's sucha babeee, his smile kills me
33
Jake Short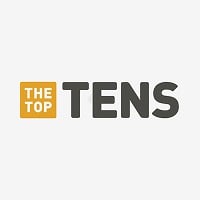 Jake Short (born May 30, 1997 in Indiana is an American actor,known for his roles as Fletcher Quimby in Disney Channel's comedy series A.N.T. Farm and as Oliver in the Disney XD original series Mighty Med and Lab Rats: Elite Force.
HE IS JUST CRAP
34
Raini Rodriguez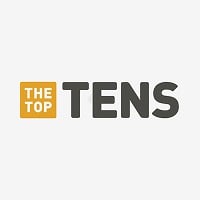 Raini Rodriguez is an American actress and singer. She is best known for her roles as Trish in the Disney series Austin & Ally and Maya Blart in the films Paul Blart: Mall Cop and Paul Blart: Mall Cop 2. She has also appeared in an episode of The Suite Life of Zack & Cody and on the Disney XD show I'm ...read more.
Uh
I hat hate hate! RAINI IN ASTIN AND ALLY! SHE IS SO FAT AND BOSSY!
35
Hilary Duff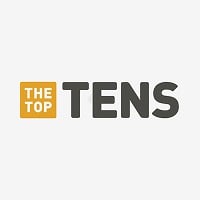 Hilary Erhard Duff is an American actress and singer. Duff began her acting career at a young age, and quickly became labeled a teen idol as the starring titular character in the television series Lizzie McGuire.
can't sing
36
Landry Bender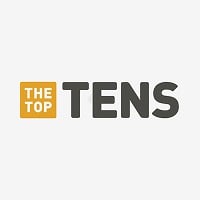 This girl is so stupid just cause she's in a rubbish show she thinks she's boss
37
Zendaya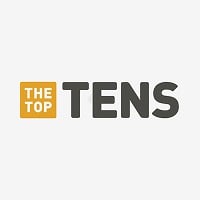 Can't stand her, ever since shake it up I felt she was weird. And what made her worse was how she changed after she turned down the aaliyah role. People gave her props for that and drug alexandra shipp for not turning it down, and I feel like zendaya took that opportunity to play miss perfect. I'm not lying either, lovelyti(a YouTuber) talked about the Aaliyah move and said while it was premiering, zendaya tried to throw shade on twitter about the movie and actress being bad. It backfired on her though because people on twitter drug her through the mud because first of all she auditioned for the role just like the other girl, the other girl just didn't let people's opinion punk her out of the movie because let's be real zendaya can throw rocks and hide her hands but can't take the rocks being thrown at her. All that drama she caused with guiliana rancid only for her to say she doesn't even care anymore? The lady got called racist over you because you were so called upset by her ...more
Completely agree! While I understand wanting to respect and be a part of your culture she always takes it a step to far to an almost offensive level, I definitely agree that Guiliana was not being at all tactful when commenting on Zendayas hair Zandaya ruined this women's career over it. She acts like she's some kind of Martin Luther King but she never does anything to actually help the cause of equal treatment for minorities she just throws a fit accuses people of being racist and pretends she deserves every black female role and that people are constantly being racist towards her racially ambiguous self I don't know maybe I'm being harsh but I just think instead of drawing attention to herself and acting like she cares so much we could all focus on the actual issues regarding race and female equality. SMH she goes around acting like she's the new cool kid or Jennifer Lopez or whatever makes me angry. I will admit her acting a not bad she just needs to keep the drama in the films
Stop being like " oh I'm so relatable" its sick, you are stuck in Disney, we all know that.
She tries to become the new cool star on the block.
38
Ben Savage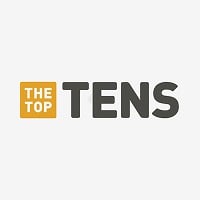 Bennett Joseph "Ben" Savage (born September 13, 1980) is an American actor and television director. He is best known for his lead role as Cory Matthews on the ABC sitcom Boy Meets World (1993–2000) and its Disney Channel spin-off series Girl Meets World (2014–2017).
Oh god he's bad
He was a good actor on BMW but gmw sucks... Sorry had to say it
"He was a good actor on BMW but gmw sucks... Sorry had to say it"

Don't apologize, he's a discount feeny now spitting cheap clearance rack wisdom to only his daughter who has the world handed to her and maya who thinks she's deserving of something. Like girl bye you deserved that F, you failed the test, I don't see him giving any other student special treatment. Cory started being goofy in the end seasons of boy meets world, but never did I picture him running from topanga through an episode while she stalks him with a chicken on a fork. I'M NOT KIDDING THIS WAS AN EPISODE PLOT FOR GMW. Smh and he tries to hard to be hip with the kids on Disney Channel, dude you're grown as ever act like it. Talking about some I'm ben savage and you're watching Disney Channel, if you don't get your crusty self outta here lol you're not cool, you're not "in". No parent from any other dc show is doing those you're watching Disney Channel things but you, you look stupid and ...more
39
Sarah Jeffery
Sarah jeffery is such a showoff in decendants, she always flows ben every where[lol]
I hate sarah jeffery because she is such a showoff in decendants,at the start of the movie she always stays with ben[movie decendants]
V 1 Comment
40
Natalie Portman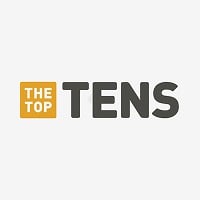 Natalie Portman is an actress, film producer and film director with dual American and Israeli citizenship.
PSearch List
Recommended Lists
Related Lists

Most Annoying Star Wars Characters

Top Ten Most Annoying Disney Female Characters

Most Annoying Disney Movies

Most Annoying Female Animated Disney Characters
List Stats
800 votes
42 listings
7 years, 59 days old

Top Remixes (4)

1. Selena Gomez
2. Debby Ryan
3. Miley Cyrus
leatherlove95

1. Tiffany Thornton
2. Selena Gomez
3. Vanessa Hudgens
fefe2345t

1. Miley Cyrus
2. Selena Gomez
3. Tiffany Thornton
himom
View All 4
Posts
Error Reporting
See a factual error in these listings? Report it
here
.