Top 10 Most Progressive Cities In Mindanao
The Top Ten
1
Cagayan de Oro City
Good Governance and the Gate Way to the Land of Promise! And it will become a Metro Cagayan de Oro on 2025! The City of Golden Friendship!
The best so far in Mindanao Cities.
Good urban planning.
Dense like Paris, hot like Los Angeles, busy like Philadelphia. CDO! Yay! ♥
V 2 Comments
2
Davao City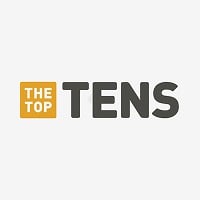 Aside from it's strict measure of safety and security, the unprecedented condominiums, commercial centers, IT hubs and a lot more signifies that the city is the top most progressive and competitive city.
Most friendly and safest city in the country
The Economic Powerhouse of Mindanao!
Green City
3 Zamboanga City
4
General Santos City
Transportation sucks, I would rate their bad transportation with 4.0/10. There is no definite fare for their transportation means. Some tricycles drivers are abusive and undisciplined, taxi rates are fixed depending on your destination. Jeepneys and multicabs are the most reliable mode of transportation in the city if they are available in your barangay/subdivision.
Most of Mindanao's largest shopping centers can be found here.
Very good urban planning, I think it is the best in Mindanao.
Included in the 'Mindanao Growth Triangle' along with Davao and CDO, according to Philippines' economists.
5
Butuan City
A highly urbanized city
The great local officials turn Butuan from downtrodden to a livable City which has a great number of investments from local to international. This is just the beginning of the humble success of Butuan
One of the rising cities in mindanao...
"Tourist would always prefer in a place where good food and warm culture exist. that's BUTUANON, come, visit and experience, whats with BUTUAN CITY.
A lot of Food stalls... Progressive city and rich in agriculture... Timbercity of the south.. ButuanOn!
6 Tagum City
7
Iligan City
Rising economy
8
Valencia City
1. Center of Trade and Commerce of Bukidnon
2. Despite from not being close to an HUC, without airport or seaport, and not the provincial center, Valencia is harnessing its man power that adds trade and commerce into its annual income.
3. The Economic powerhouse of Bukidnon even before it turned from a town to an urbanized city.
9
Digos City
The Gate City of the South
10
Koronadal City
Nice city small but Very Progressive
Regional Center of Region 12
Peaceful city.
Amazing city
V 1 Comment
The Contenders
11 Pagadian City
12 Cotabato City
13
Surigao City
Best city to live and feel free to use drugs...because if you use drugs you sre protected by their mayor...or maybe its pokotical family
14
Panabo City
Upgrading city
Lot of room
Clean city
Many projects at Panabo city
The second Cool city in Davao Del Norte
The Banana capital of the Philippines, the truly Mindanao's great city! A city in perfect harmony.. Panabo city is the only city that has the state-of-the-art new city hall, the only city that has the state-of-the-art school buildings.

Aside from it's strict measure of safety and security, the unprecedented condominiums, commercial centers, IT hubs and a lot more signifies that the city is the top most progressive and competitive city.

Panabo City is Secured by Goverment

Panabo City-Panaboans-Panalo
Panabo city are active

Panabo city are city of banana

Panabo City is have a cool and active city hall

Panabo city have two Pruducts Banana and Fish
15
Mati
Wonderful City in the world
16 Dinagat
17
Marawi City
The only one Islamic City at the Philippines, and where we can see here the one of the famous Lake in the World "The Lake Lanao". This City also is one of the Summer Capital of the South because of their Cold Climate. This City also where located the one of famous University at the Philippines the Mindanao State University-Main Campus (MSU-Marawi City). Otherwise this City also was the First City for Muslims in whole ARMM or Newly creating Bangsamoro Federal Government which is Majority of Resident is a Muslim Maranaos and minority of others Religions and Ethnics, this should be the Capital City of the coming Bangsamoro Government under the proposed Philippines Federalism System. Marawi City was also known of their beautiful Cultures and Traditions and the famous Dance of Maranao, Sinkil, Kapamalong-malong, Sagayan, Kapagapir and others and also in their Art of Okir Designed of Home Decorations the Clothes and others. We can also found in this City the Modernized of Resort like Lake ...more
18
Marogong, Lanao del Sur
Municipality of Marogong, Lanao del Sur to be soon as City of the Philippines. Now under contractions of modern roads from Malabang to Marogong, from Marawi-Bayang to Marogong, from Lumbatan-Lumbaca Unayan to Marogong and from Malabang-Bonga-Mantayloko-Tunda Unayan-Tantaon-Logitip UTurn to Marogong, Lanao del Sur. Marogong also is beautiful and Best for Tourism because of a lots of Beautiful Landscapes, Falls and Rivers Destinations like the following Canapnapan Falls, Matling River, Malingaw a Eg Spring or River (Crystal Clear Water) Border Marogong-Lumbaca Unayan, Ulo a Piangologan Falls (Head of Piangologan Falls) it was a flood river during the rainy season but after a high flood it comes low tide and become clear water, Kiyatiyan Mountaineering (Palaw a kiyatiyan) Tantaon Piangologan, Flood stone (Epamtad) Banday Piangologan, Kabobolotowa Falls (Rainbow Falls) Border Marogong-Lumbaca Unayan and the decades Spanish bridge at Lanao Philippines National Hi-Way when the World War II ...more
19 Sarangani
BAdd New Item
Related Lists

Top Ten Best Cities In Mindanao

Top Ten Most Underrated Progressive Rock/Metal Bands

Top 10 Most Underrated Progressive Metal Bands
Top Ten Most Underrated Progressive Rock Bands
List Stats
100 votes
19 listings
5 years, 282 days old

Error Reporting
See a factual error in these listings? Report it
here
.