Most Overrated NBA Stars Today
Shakester
NBA is a marketing monster and some of these players just don't deserve the stardom that they have receive from a basketball standpoint.
The Top Ten
1
Carmelo Anthony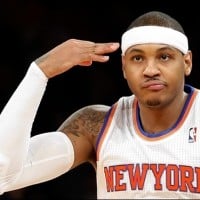 Carmelo Kyam Anthony is an American professional basketball player for the New York Knicks of the National Basketball Association.
Wrong, absolutely wrong. he is one of the most pure offensive threats in the league, can shoot from anywhere with a silky jumper that is also deceptively quick. The only thing that held melo back was melo, he just gave up at a certain point, but initially in the NBA he actually played D and distributed the ball. I Just don't really see how he fits the bill as overrated anymore because nobody really talks about him, I mean he's on the knicks what is there to talk about. he may be overpaid but it's not his fault New York threw all that money at him. I'd like to see him get a second wind before it's all said and done, I know if he was actually surrounded by talent alongside good coaching and attitude he would go back to being one of the best in the current league.
Absolutely agree. Melo plays no D, he is just like James Harden. Lazy on D, and demands the ball constantly. Everyone else just has to stand there and watch him take shots. Then moans when a team mate does the same. When a teammate misses, he complains, when he chucks up a brick, nothing. He just goes back down and does it again. Then complains to his own players for not d'ing up, why he's standing there playing no D at all. I hate watching Melo. The Knicks need to trade him. He is all about himself, not the team. If the team loses, he blames his team and not himself.
This guy stinks, his team stinks, yet he is still the so called "NBA Superstar". I mean there's a guy named Jeremy Lin. When Carmelo had an injury Jeremy Lin replaced him. And whilst Carmelo was gone the team was on a 7-0 streak. And that guy only had 6 minutes of playing time. Which left the New York fan actually hoping that Carmelo will be gone and the team will be better. This is why Carmelo is so overatted
How is he number 1... He's a huge offensive threat and plays great defense. He's not even that highly rated in the first place. If anything he's underrated.
V 4 Comments
2
Dwayne Wade
Wade is a great player but I am getting sick of his acting. He jumps into other players in order to get fouls and when he doesn't get the call he throws a tantrum. It is really childish
D-wade isn't over rated he's one of the best stars ad the I'm sure are then you they on a championship you didn't you don't wanna meet D-wade in a dark alley
Lebron James has carried his team to the playoffs with much less talent around him than Wade, yet the Heat are one of the worst teams in the league... still. - Shakester
V 2 Comments
3
Dwight Howard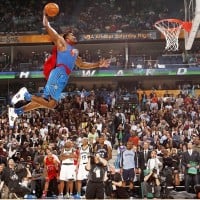 Dwight David Howard is an American professional basketball player for the Houston Rockets of the National Basketball Association.
Shell of the player he used to be
V 1 Comment
4
LeBron James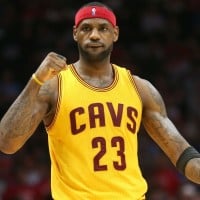 LeBron Raymone James is an American professional basketball player for the Cleveland Cavaliers of the National Basketball Association.
Good at everything master of nothing, figure out what position you are before you call yourself king.
Lebron is really good but putting him over kobe
How is LeBron overrated he is the best player in the league right now and like the 2nd or 3rd best player of all time
They call him the king,of what,and how could you ever put him above jordan
V 5 Comments
5 Rashard Lewis
7
Lance Stephenson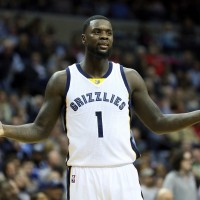 Lance Stephenson, Jr. is an American professional basketball player for the Memphis Grizzlies of the National Basketball Association.
What! He's not even famous. In fact he's underrated
V 1 Comment
8
Yao Ming
he's is so overrated, he's just tall. when I see his face, he always has a "duh" look on it!
- jwileson
I count how many people have dunked on him. - Bman23
V 2 Comments
9
Michael Redd
Just like Lewis, he's a one-dimensional player that is probably one of the most selfish players in the league. He makes Iverson look like John Stockton. - Shakester
10 Tony Parker
The Contenders
11
Josh Howard
A versatile player, but not as good as some lesser names like John Salmons. - Shakester
13
Kevin Garnett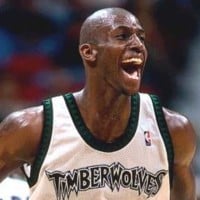 Kevin Maurice Garnett is an American professional basketball player for the Minnesota Timberwolves of the National Basketball Association.
He went from someone who couldn't carry his Wolves team to some saying he's one of the best players in history. I like Garnett but if he didn't have Pierce or Allen, he still would be without a ring. - Shakester
Not dominant at his position. would be d'd up by real stars at smaller positions(lbj, durant) - Jumpman23BrooklynNYC
V 1 Comment
14
James Harden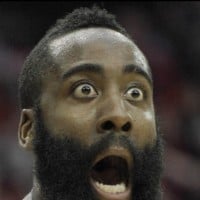 James Edward Harden, Jr. is an American professional basketball player for the Houston Rockets of the National Basketball Association.
This fool barely made it to the playoffs and only gets assists for stats which shows because his teammates never scores. He better of in a beard contest than the NBA. - 9713524179
Can't play defense to save his life...
15 Omer Asik
16
Kevin Durant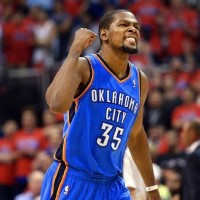 Kevin Wayne Durant is an American professional basketball player for the Oklahoma City Thunder of the National Basketball Association.
God, no. I'm no fan of him or his team but he's the second best Small Forward in the league and got close to leading his team to a championship this year.
17
Kobe Bryant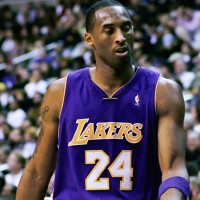 Kobe Bean Bryant is an American retired professional basketball player. He played his entire 20-year career with the Los Angeles Lakers of the National Basketball Association. Kobe Bryant has won 5 NBA championships with the Lakers and is the all-time leading scorer in Lakers franchise history.
I'm sure he would have a lot more votes here, but he is retired now and nobody considered him very good the past few years anyway. But if you look at the list of top players ever, he is listed #3 in the history of the game! That makes him by far the most overrated ever. Overshooting the ball and not getting along with teammates resulted in a lesser career than he could have had. This past Lakers season, in the name of honoring Bryant by trying make him their scorer (he had the NBA's worst shooting percentage among qualified players), was the most egregious example of tanking I've ever seen.
Kobe is like steve novak. He is loved by players b/c he shoots the ball. People say he is top 10 all time while he's not a team player, twice was top 5 in defensive player of the yr voting yet he is like what a 9* all D 1st team. Never shot over 500 in 1 season. Plus he was drafted on to a playoff team and his 1st season was shaqs 1st in LA. He always had big men around him 4 rebounds. Top 20 all time but not top 10
Simply not that great! A very good player, a very selfish persona and a lucky man to have had the best coach and the best players to play with. When I hear he's next to Michael, or that he's top 5 or top 10 all time, makes me puke a little. So disrespectful to all the legends.
He is a very lazy defender and a volume shooter. He takes very low-percentage shots and is praised on those rare makes. His clutch play is also very overrated, as his FG% in clutch time is 32%. His team has had more success when he shoots the ball less. He has always needed elite big men to contend. When he didn't have one, he failed to just lead his team to the playoffs in 2005. He also underperforms in the finals.
V 1 Comment
18
Joakim Noah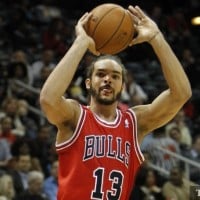 Joakim Simon Noah is a professional basketball player for the Chicago Bulls of the National Basketball Association.
Definitely overrated. Useless on the court
19
Monta Ellis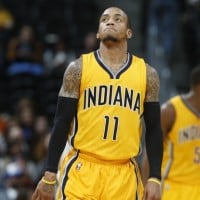 Monta Ellis is an American professional basketball player for the Indiana Pacers of the National Basketball Association.
The league is trying to make him a star player, but he just isn't one. He'll suffer the same fate as other combo guards like Luther Head, Quincy Douby or DJ Strawberry. - Shakester
20
Steve Nash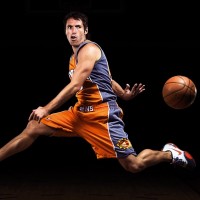 Stephen John Nash, is a Canadian retired professional basketball player who played in the National Basketball Association.
Great players can do it on both ends of the court. Magic, Kidd and Payton were all great defenders as well as team players. Nash couldn't defend this chair I'm sitting in. - Shakester
An amazing Point Guard who had bad luck when it came to the NBA Finals, so of course people think he is overrated
He has Vince Carter and Channing Frye on his team and they give credit only to him.
Too old to play like he used to! Get over him! He's about 40!
PSearch List
Recommended Lists
Related Lists

Top Ten Most Overrated Actresses of Today
Top 10 Things That Made Undertale As Overrated As It is Today

Top 10 Child Stars You Wouldn't Recognize Today

Top Ten Most Overrated Actors of Today

Most Overrated NBA Players
List StatsUpdated 20 Feb 2017
500 votes
41 listings
8 years, 110 days old

Top Remixes (5)

1. Lance Stephenson
2. Stephon Marbury
3. Rashard Lewis
andrew16nguyen

1. Dwight Howard
2. LeBron James
3. James Harden
maloneyscott

1. Carmelo Anthony
2. Tony Parker
3. Ricky Rubio
LBJ236
View All 5
Posts
Error Reporting
See a factual error in these listings? Report it
here
.