Top 10 Pieces of Software Integrated with Zapier Every Sales Team Should Have
Sales productivity is nowadays a key element to gain market share and increase the market presence of the company. Zapier has disrupted the CRM industry by offering a platform integrated with all the top business software in the market. If you already use Zapier you should consider purchasing the 10 softwares listed below. If you do not have Zapier, purchase it right now as it will boost your productivity!

The Top Ten

1 MailChimp

MailChimp is a very high class tool for any businesses to design, send & track email marketing campaigns. The integration with Zapier help salespersons and marketers to manage their MailChimp subscribers directly from Zapier integrated apps. All MailChimp features in now available on one single platform and all tools using MailChimp are directly synchronized. All the email flow process is now completely synchronized for a better sales/marketing user experience. Moreover detailed reports help users to keep improving over time their email designs and campaigns.

Visit Website

2 Asana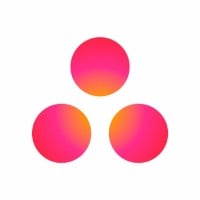 Asana is a web and mobile application designed to help teams track their work. It was founded in 2008 by Facebook co-founder Dustin Moskovitz and ex-engineer Justin Rosenstein, who both worked on improving the productivity of employees at Facebook.
Zapier offer a very foolproof integration and automation of hundreds of apps with Asana. You can use Zapier to connect Asana with hundreds of tools your team uses such as Evernote, Gmail, JIRA, Slack, and so on - all in the most simple way.
Visit Website
3
Slack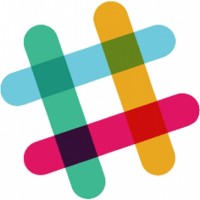 Slack is a cloud-based team collaboration tool co-founded by Stewart Butterfield, Eric Costello, Cal Henderson, and Serguei Mourachov.
Slack is a mix between Facebook group feature and the Google Hangouts one in a single platform. This tool makes your communication between colleagues, customers and public users super fast and easy. Slack is the number one communication tool in the market nowadays. Having slack integrated with Zapier offer you the possibility to send emails into Slack (using the Gmail integration), post new trello activity to slack channels, and so on. Zapier integration help you to communicate with a full variety of forms that your imagination is the only limit.
Visit Website
4
Salesforce
Salesforce CRM, leader of the cloud based CRM, propose a very customizable platform that fit perfectly all your sales management needs. Super stable, the platform provide real-time customer information in a single one place, insights with dashboards and analytics. The integration with zapier has multiplied the possibility for businesses to optimize their lead management activity, such as getting slack notification for new salesforce opportunities.
5
Hubspot
HubSpot is the inbound marketing platform that integrate different features such as blogging, social media publishing, SEO, marketing automation and analytics in a single platform. HubSpot help SaaS companies to transform visitors into customers by leveraging inbound leads. Hubspot is synchronized with zapier and help businesses to create or update directly Hubspot contacts from new MailChimp subscribers, add new eventbrite attendees to Hubspot contacts and many more. This integration make every marketing interaction (email sends, open, views, etc.) on other platform directly accessible and updated on Hubspot.
6
Evernote
Evernote is a powerful note taking app that makes easy to create, share and transform ideas, images, contacts, and anything else you need to remember. Bring your life's work together in one platform - available on all major mobile platforms and devices. With Zapier integration, Evernote is synced with Trello, Asana, Dropbox and so on which increase & amplify the features of Evernote.
7
Trello
Trello uses cards to permit you or your team to organize your projects and day-to-day work. It can be used on an individual level as well as to collaborate with team members. This platform can be used not only to manage projects and tasks, but can also be used as a lesson planner, a community bulletin, or an idea repository. With Zapier integration, Trello cards are available on various platform and can be created using a large number of other tools such as CSV, Typeform, Gmail, etc.
8
Bookafy
Bookafy is online appointment scheduling made easy... built for sales professionals, service based businesses and support teams. We have a small team in Seattle, WA that is working hard to bring the best scheduling software on the planet to companies big and small around the world. We believe that a business that is efficient with creating and keeping appointments can grow with improved customer service and efficiency of staff. Bookafy automates scheduling, confirmations and reminders to help get our customers to be as productive as possible.
9
Intercom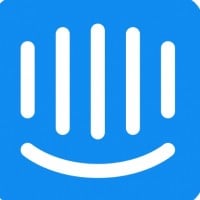 Intercom is a US-based software company that makes a customer messaging platform. The company allows software businesses to chat with prospective and existing customers within their app, on their website, through social media, or via email.
Intercom is a great after sales tool to communicate personally with customers in a live chat. Too many salespersons believe the job is done when they close the deal, or they should keep a warm relationship with their existing customers to leverage them when releasing new products, ask for feedback, reviews or referrals. Intercom is the best software to nurture relationship after closing as it proposes a very quick and easy way to chat with existing customers. With Zapier integration, new Intercom users can be added to MailChimp, Salesforce, Hubspot, etc.
10
Google Drive
Google Drive is Google's file sync app that permit you store all of your files online alongside your Google Docs documents, and keep them synced with all of your devices. Zapier integration make all zapier apps synced with Google drive. All Google forms, sheet, doc etc can be created, transformed and updated using the full possibilities of Zapier apps.
BAdd New Item