Top Ten Reasons Why Pokemon Is Better Than Digimon
moonwolf
The Contenders: Page 3
41
Things Are Inspired by Pokemon
A dinosaur was named after aerodactyl, a chemical in the body is named after Pikachu, and a wrestler got inspired when a bully stole his Pokemon card.
Yay
42
Pokemon Are Stronger
Name ONE Digimon that can beat even an Unown - Goatworlds
Arceus could just use his god powers poof all digimon die
Pokemon are so strong that they destroy their own planet I mean...Gardevoir as...blackhole... Groudon massive weight and temperature, Wailord, Kyogre and Splash, Wailord, Giratina and Darkrai...WAILORD... - Loosername
Digimon can devastate a planet and arceus can do it in 3 hours and shoutmon x7 in a mode can do it in a min
V 8 Comments
43
Eeveelutions
Well even agumon can destroy every eevee evolution and greymon can destroy 10 with nova blast
Veemon has 13. And eevee has cool eeveelutions
Big whoop every digimon has split evolutions
...they simply succ... on a literal way. - Loosername
V 3 Comments
44
Digimon Uses Toilet Humor Sometimes
Really, digimon does need a take a dump? What the stupid Tamagotchi rip-off...
*sorta triggered tamagotchi nerd triggers himself for some random user mentioning tamagotchi comparing it to a worse thing and paradoxes* - Loosername
Actually, that is a good thing...BIOLOGY PLEASE GUYS! - Loosername
when
OHHH DIGIMON IS BAD WOOHOO
45
Digimon Names are Long
Compare the Digimon name to Lopmon Pokemon name to Fletchinder or Mega Aerodactyl...
MEGADARKNESSWHATEVERMON
not kidding there is a Digimon with "MegaDarkness" in the beginning of its name. Pokémon at least keeps it simple and creative.
I Could literally make one named Supercalifragilisticexpialidociousmon and no one would bat an eye,
46
Tamer Tai vs Trainer Red (Kanto Region)
Red wins with he's buddy mega charizard and MewTwo
Death battle proved red was way worse than tai and wargreymon kills dragons
Red cauth all kanto pokemon so he can just get all of them from the computer and destroy the world of Digimon
translate-Digimon sucks
Ok.You Think I'm Joking. Lets Take A look At Ash's Pokemon


Pikachu.Basically The Most STRONGEST Pokemon Ever


Charizard.Better Than A Yellow Dinosaur With Over Designs.-.


Squirtle.Can Basically Spray A Hydro Pump Through Your Body


Bulbasaur. Can Kill You With Just A SOLAR BEAM Attack


Ok Pikachu Comes From The Word Pika A Japanese Animal That Is Based Off Of Pikachu And Chu A Thunder that's Really bad for you. AND PIKA CAN KILL ANYTHING JUST WITH A THUNDERSHOCK ATTACK.-.
Tai Would Lose To Ash's Pikachu And Charizard And Then The Digivolve Would Wear Off SOLAR BEAM AND HYDRO PUMP 0% For Agumon
47
Digimon Is More Overrated
Oh wait it doesn't have except for the fact that it's a complete and total knock off with people getting obliterated into pixly nothingness
Pokémon at least made sense to be overrated since they were made by Nintendo. What's Digimon's excuse?
Digimon had more story, darker themes, and almost anything else - yungstirjoey666
Actually I used to be a Pokemon fan and now that I look at it, Pokemon is extremely overrated - shawnmccaul22
Lies
Barely anyone talks about Digimon
Everybody talks about Pokemon, even people who aren't fans - yungstirjoey666
V 6 Comments
48
Pikachu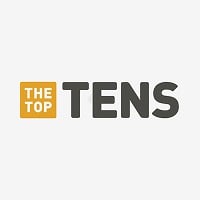 Pikachu are a species of Pokémon, fictional creatures that appear in an assortment of video games, animated television shows and movies, trading card games, and comic books licensed by The Pokémon Company, a Japanese corporation.
Has anyone not heard of him?
He is cute, powerful, and not to mention awesome!
Marineangemon is way cuter and a mega. - kibablade38
I will call it "Fatass Rat".
That was the first name I put to him the first time I saw it. - Loosername
V 3 Comments
49
Pokemon had a Super Bowl Commercial for Super Bowl 50
Yeah the new Pokemon game moon and sun are coming out I can't wait to see the new Pokemon!
Yup, Digimon games left in the dust!
What major sport did digimon sponsor, oh what's that, NONE, wow what a real shame
Oh ok
PSearch List
Recommended Lists