Scariest Rides at Canada's Wonderland
The Top Ten
1
Leviathan
The Yukon Striker is one of the most expensive to build but the Yukon Striker was more than $28 million dollars to build but Canada's Wonderland in Vaughan,Ontario is a really making a insane profit
as more than 10,000 people has entered the Canada's Wonderland which means Canada's Wonderland is at least making $500,000 a day so possibly it took 150 days to save money because you have to pay it to people who work for you the Yukon Striker has a really good view it is a really nice view like your in a really tall skyscraper view as but the line is long like avg. 45 minutes but it is worth your waiting time and for a weird reason some take there shoes off and ride it but the thing is the front is really scary unless your fearless this message was made by a 11 year old lol - Watson9
Last ride I went on, still looking for my stomach! Great fun though.
It's so fun yet thrilling I go on it at least 8 times every time I go
Awesome my favourite ride there!
2
Behemoth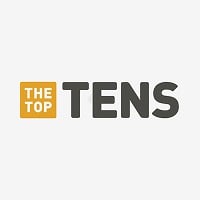 Behemoth is a Polish blackened death metal band from Gdańsk, formed in 1991. They are considered to have played an important role in establishing the Polish extreme metal underground.
It is scarer then levithan
3
Xtreme Skyflyer
GUESTS IF YOU ARE OVER THE LINE YOU MAY RIDE
4
Drop Tower
I have seen many of these crazy things
Hate heights, and there's the random horror stories of legs being cut off and such
My sole left my body lol
Drop zone is not fun it is scary
GUESTS UNDER THE LINE YOU MAY NOT RIDE
5
Flight Deck
This ride is not that rough, and in rough I mean really shaky and hurts your head and back a lot. it doesn't do that. if you put your head back against the chair, it will be less shaky and I'm a big scaredy cat and I'm such a wimp but this ride was the best one to be honest. the loops are really fast and you can't even see whats going on. for starters I recommend you to close your eyes for the whole ride if your scared its what I did. but keeping your eyes open is ok to! I'm only 11 and I rode this with my friend and I LOVED IT!
GUESTS IF YOU'RE OVER THE LINE YOU MAY USE THAT RIDE
Insane Gforces
6
Psyclone
Long line up but fun and really short ride to fun ride and worth it
It's a calming ride I really liked it
7
Yukon Striker
Yukon Striker is scary, leviathan is better, brings out the true baby in me
Yukon striker is crazy scary. I got into line with my dad and had to get back out
This massive dive coaster with a 90-degree drop just opened recently at Canada's Wonderland. I'm am not 100% convinced of taking on the Yukon Striker myself, even just looking at it is enough to send tingles down my spine.
It is the fastest and tallest ride in Canada
8
Skyrider
IF YOU ARE UNDER THE LINE YOU MAY NOT RIDE
9
The Bat
The thing that made me cry on this list... that was a dark, Dark day
Going backwards was frightening
Felt like I was gonna die
I swear I love t so mc but man is it scary ugh never again lol jk
10
The Mighty Canadian Minebuster
That thing made my little sister cry for 1 week laugh out loud
The Contenders
11
Sledgehammer
It is not fun it is scary
12
Treetop Adventure
I love to go on this ride every time I visit canadas wonderland
I went on this ride
SUPER SCARY!
SUPER SCARY! DO NOT RIDE!
13
Wilde Beast
This is fun to go on
This ride is one of the best rides!
14
Muskoka Plunge
Hi, I'm asad(11) and I went on the Muskoka plunge was that is the worst waterslide that I've been on.it goes vertically down and gave me a headache.
15
Vortex
Really fun I can go on that ride all the time but on complain is that the line is tooLONG! thank you
I love it! 1
This one wasnt that scary, and only had 1 drop, but it was so fast and so amazing, I liked it :))
16
Windseeker
So high and then you make circles, I just got off the Yukon Striker and needed a calm ride, big mistake, I had to walk around another 30 minutes to get my head straight.
The worst part is the wind blasting in your face.
17
Teacups
This ride is terrifying and you spin in a circle and get really nauseous in front of the kiddie park
I HATE THIS RIDE> PERIOD MY FRIEND IDS IN THE HOSPITIL RIGHT NOW HER NECK WENT BACK AND IT CRACKED>ITS GETS YOU DIZZY,AFTER THE RIDE U FEEL LIKE U WANNA VOMIT MY 11 YEAR OLD FRIEND STARTED TO CRY BLC OF HER NECK IT LOOKS LIKE A GOOD RIDE BUT WHEN U GO ON IT U WANNA DIE PERIOD SIS
18
The Fly
My sister was scared
20
Rip Tide
Really good! I would recommend a extra pair of clothing though.
first ride I went on and was soaking for the rest of the day.
five stars!
21
Wonder Mountain's Guardian
If you ride this, you'll see scary animals
22
Ghoster Coaster
This is one of the three wooden rides
at that place called canadas wonderland
23
Frequent Flyers
It's a great ride for me!
24 Time Warp
25
Knightmare
I think knightmare is a awesome ride
26
Taxi Jam
I loved it! With some ups and downs, it will definitely be my favorite ride!
I love this ride!
27
Lumberjack
Scary but awesome!
28
Thunder Run
Its fast and fun.

It goes into tunnels and goes straight,with no upps.
29 Clockwerks
30
Splash Works (Ontario, Canada)
Zooming good
31 Whirlwinds
32
White Water Canyon
Obviously the best ride on this list.
33
Backlot Stunt Coaster
The best other than vortex
34 Silver Streak
BAdd New Item