Best Season 2 Simpsons Guest Stars
I am only making new lists and comments on this site, just not socializing.
The Top Ten
1
Dustin Hoffman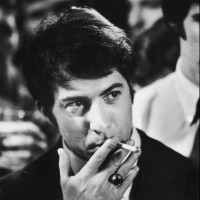 Dustin Lee Hoffman is an American actor and director with a career in film, television, and theatre since 1960. He has been known for his versatile portrayals of antiheroes and vulnerable characters.
Voiced Mr. Bergstrom in "Lisa's Substitute" (credited as Sam Etic) - 445956
2
Phil Hartman

Philip Edward "Phil" Hartman was a Canadian-American actor, voice actor, comedian, screenwriter, and graphic artist.
Voiced multiple characters, mainly Troy McClure and Lionel Hutz - 445956
3
Ringo Starr

Richard Starkey known professionally as Ringo Starr, is an English musician, singer, songwriter and actor who gained worldwide fame as the drummer for the Beatles.
I like Ringo.
Voiced himself in "Brush With Greatness" - 445956
4
James Earl Jones

James Earl Jones is an American actor who in a career spanning more than 60 years has become known as "one of America's most distinguished and versatile" actors and "one of the greatest actors in American history." Since his Broadway debut in 1957, Jones has won many awards, including a Tony Award and ...read more.
Played the mover, Serak the Preparer, and the narrator of "The Raven" in "Treehouse of Horror" - 445956
5
Danny DeVito

Daniel Michael "Danny" DeVito Jr. is an American actor and filmmaker. He gained prominence for his portrayal of the taxi dispatcher Louie De Palma in the television series Taxi, which won him a Golden Globe and an Emmy.
Played Herb Powell in "Oh Brother, Where Art Thou? " - 445956
6
George Takei

Played Akira in "One Fish, Two Fish, Blowfish, Blue Fish" - 445956
7
Tony Bennett

Anthony Dominick Benedetto, known professionally as Tony Bennett, is an American singer of traditional pop standards, big band, and show tunes.
Voiced himself in "Dancin' Homer" and was the first person to play himself/herself on the show. - 445956
8
Alex Rocco

Played Roger Meyers Jr. in "Itchy and Scratchy and Marge" - 445956
9
Larry King

Larry King is an American television and radio host, whose work has been recognized with awards including two Peabodys and 10 Cable ACE Awards.
Played himself in "One Fish, Two Fish, Blowfish, Blue Fish" - 445956
10
Audrey Meadows
44's back! - Maddox121
The Contenders
11
Jon Lovitz
Played Artie Ziff in "The Way We Was" and Professor Lombardo in "Brush With Greatness" - 445956
12
Carol Kane
She was never in the Simpsons season 2. - 445956
13
Cloris Leachman

Cloris Leachman is an American actress and comedian. In a career spanning over seven decades she has won eight Primetime Emmy Awards, a Daytime Emmy Award, and an Academy Award for her role in The Last Picture Show.
Played Alice Glick in "Three Men and a Comic Book" - 445956
14
Daniel Stern
Voiced Adult Bart in "Three men and a Comic Book." - 445956
15
Tracey Ullman
Voiced Sylvia Winfield and Emily Winthrop in "Bart's Dog Gets an "F"" - 445956
16
Harvey Fierstein
Voiced Karl in "Simpson and Delilah" - 445956
17
Frank Welker

Franklin Wendell Welker is an American voice actor best known for his role as Fred Jones from the Scooby-Doo franchise since its inception in 1969 and as the voice of Scooby-Doo since 2002. He is also known as the voice of Megatron in the Transformers franchise and as the voice and vocal effects of ...read more.
Did several vocal effects. - 445956
BAdd New Item