Top 10 Football (Soccer) Clubs with the Best Fans or Supporters
The Top Ten
1
Portsmouth FC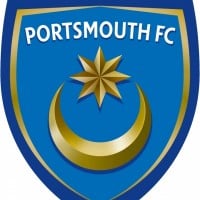 Portsmouth Football Club is a professional association football club in Portsmouth, Hampshire, England, UK which plays in EFL League One, the third tier of English football, following their promotion as EFL League Two champions in the 2016–17 EFL League Two season.
In the past 50 years they have had one or two seasons of success, they have over 30 years of lower league direness, they have nearly gone out of business several times in that period of time and they have been fleeced by several very dodgy owners. So they banded together and bought THEIR football club. They now own the club the ground and have even raised money to purchase and equip a training centre with youth academy. Despite languishing in the fourth tier of English football and have been there for 3 seasons now, they still manage to average over 16,000 attendances at home. Truly a great football club with even better fans
After god knows how many years of hurt, the amount of people that have tried to ruin the club and the recent poor run of form, we are still hitting 15,000 home supporters, even when we are 6 places off of the bottom of league 2! If we don't make the top 3 at least I'll be shocked, but really, there is no other support group than ours. Yes united can sell almost 80,000 tickets for a home game, but would they pay off all their debts? Would their fans do anything they could to keep their club up and running? I can't see it! Play up Pompey!
Officially proved the loudest fans in England and the third loudest fans in Europe, Portsmouth FC deserve to be on this list. The club has hit incredibly hard times, yet the Fratton Faithful have always remained optimistic and have never strayed. We have John "Portsmouth Football Club" Westwood, probably the greatest English football supporter ever, everybody knows him. From FA Cup, to near extinction, Pompey fans are the best of the best.
Every Saturday and Tuesday when I come back home from walk, I see hundreds of Pompey supporters are preparing to go to the Fratton Park. No matter what is the result, how badly the team is playing, how off-field issues are destroying their beloved club, Fratton Park is filling up with its faithful every week. The club only exist because of its die hard fans not because of some rich people are behind it. Not the best club but certainly with the best supporters.
2
Liverpool FC
Manchester United is for glory hunters, there are no United supporters in Manchester, it's all City. Go to Bangkok and you'll find millions of the scum, it's not all "Asian kids and glory hunters" that make Liverpool the club that it is, it's the atmosphere at Anfield, the never-ending support, the love and passion that goes into one game. You can't compare Manchester United to Liverpool, I may sound biased but trust me the biased are the Manchester United supporters, find a proper team!
"If you can't support us when we lose or draw, don't support us when we win. "
-Bill Shankly
Liverpool, you'll never walk alone
Youll never walk alone
Best best best
Yeah liverpools the best club
3
Manchester United FC

Manchester United Football Club is a professional football club based in Old Trafford, Greater Manchester, England, that competes in the Premier League, the top flight of English football.
Manchester Utd totally fill Old Trafford selling all of the 76,500 seats every week. The waiting list for a season ticket is over 10 years. They also have more worldwide supporters than any other soccer club in the world. Should be No1 in this list, none of the others makes sense.
Manchester united is the best team Wanye Rooney and Van pierce
What a load of bollocks all this is...
Always been the best.
4
Besiktas

Carsi as Besiktas fans is more than a soccer fan base for Istanbul. Aside from the love for their team, they are actively involved in the sphere of social issues and daily politics with progressive, secular and humanist agenda. They can be found collecting and distributing heating and school supplies at impoverished areas in the country. They can quickly mobilize to assist to those in need when catastrophe hits. And also, they are a formidable force in the political sphere in Turkey as the protector of democracy and human rights in Turkey. Their solid stance against the brutal state police force is legendary. This group garners the admiration of the rival team fan groups, and highly respected by them. They hold a superior place when compared to other teams' fans. There has been numerous instants that they are the reason for other teams' fans switch their loyalty to Besiktas. Banners they prepare for Besiktas games often dominate the conversations in Turkey for being witty, smart, ...more
Carsı is the spirit of love in football. This group love besiktas no matter what the score is. And their love is crazy and blind. Also this group is very sensible for every matter in social life in Turkey. Creative with the shows, inspiring other team's fan groups and pioneering at any topic needs to be focused. Sometimes they don't watch the match because they are buisy for screaming. They have the world record of the 132 decibels in football stadiums.
There is no reason to even compare the fans of these teams. Besiktas holds the decibel record with 141, and Carsi have shown to be not just a fan group but a way of life. Aiding people that are in need, being the protectors of the nature.. Etc... Anything you can think of. They have even joined and became one of the most important figure of the Gezi park protests.
They are just incredible. Very honest and brave boys.
5
Celtic FC

The Celtic Football Club are a professional football club based in Glasgow, Scotland, which plays in the Scottish Premiership.
I went to my first game against what was Rangers on the 1st April 1989, I was 9. Despite getting beat 2-1 that day I will never forgot walking out of the old Celtic end and looking at a man singing You'll Never Walk Alone with absolute burning pride & passion. Celtic are just different from any other club in the UK, a lot of people just don't understand that. I'm proud to be part of this cultural phenomenon. A example of what the poor people can do when given a decent crack of the whip (huns will laugh at that, we laugh because they couldn't stop us).
Supporting the hoops is not just supporting a football team, is supporting a cause, a way of life: equality, charity and help for the ones in need. Easy to understand why we're the noisiest fans on the Planet: we cry our hearts out for what we believe in.MON HE HOOPSSS! God bless them
only reason Man U and liverpool are top is cause all of the asian kids and glory hunters clicking on it ahahaha MON THE HOOPS, BEST PLACE FOR A CHAMPIONS LEAGUE NIGHT AND ALSO WOULD BE NOISER THAN ANY HOME SUPPORT WHEN AWAY... AHAH THOSE DAFT PREMIERSHIP STADIUMS!
6
Persib Bandung

Persib Bandung is the most remarkable football club in Indonesia. Based in the beautiful, fashionable city called Bandung. Persib Bandung have incredible supporters called bobotoh, those supporters not only from local place but the supporters also came from other many countries.
Persib Bandung is a remarkable football club.. In Indonesia Persib Bandung much loved, especially in West Java.. With incredible supporters, who always support anywhere and everywhere..
I vote for me and my 6 years old boy Rajendra, everyday he speak, he kick, he sing for this blue team in totally enthusiastic... Van Daik! (Sergio van Dijk always mention... Awesome.. )
No others club better than my Persib, always in heart always in mind.. Persib grow bigger with insults, Praise is poison
7
Rangers FC
They maybe on hard times but had over 49000 people in a fourth tier football game that tells the world what a well supported team they are watch them climb up the rankings
WATP that says it all
8
Real Madrid

Real Madrid Club de Fútbol, commonly known as Real Madrid, or simply as Real, is a professional football club based in Madrid, Spain.
They have the best player in the world
WHY last time this club is the 2 best
East or west madrid is best
Best club int he world
9 River Plate
10
Fenerbahce
I have been to Sukru Saracoglu - home to Fenerbahce- many times and I can say that supporters there are really crazy. They never stop chanting and away teams can feel them on their backs. Amazing atmosphere
İ love this club because my beloved Ozubal love this club, miss u honey
The Contenders
11
Galatasaray S.K.
"I know two supporters in world which can be silent 80.000 people.Galatasaray and Dortmund."
Jose Mourinho

Undoubtedly,Galatasaray fans and eapecially ultraslan have a legendary role in Turkish and European football.They have broken a lot of records with stunning chareographies and chants during matches.Certainly,this soul us about Galatasaray' s unique heritage.

Akif KARAKOÇ 03.04.2016
12
Southampton FC
A growing supporters group world wide having seen the class players and the beautiful football they play. Supporters where ever they travel. Always have passionate and vocal support home and away. A small team in comparison to the big boys, the supporters are as passionate as any in the land, through good and bad times. COYR's.
This club deserves it's support because of the "Southampton Way" of bringing on young talent and teaching them to play attractive football. Teams built by long-term sustainable activity; fans and league position earned respectfully not bought.
Saints fans are always singing their hearts out at every game regardless to if we r loosing or not there is always a fan static turn up and home and away games and tickets sell out the majority of the time we have been with saints through thick and thin COYR!
Saints fans have receive accolades from pundits and fans where ever they have been in the last couple of seasons.. always buoyant and fun, always cheeky and loud. The club is doing well with amazing home grown players.

PS what a stupid false survey.
13
Panathinaikos FC
Gate 13 is known for creating one of the best atmospheres throughout Europe as the stadium has the fans seated directly next to the field and the endless singing even during negative results continuously pushes players to give their maximum. Gate 13 was founded on the 19th of November in 1966.
50 years! Always Loud Always Proud!
Not one of the best but the best
Always loud, always proud.
14
Bayern Munich

Football-Club Bayern München e.V., commonly known as FC Bayern München, FCB, Bayern Munich, or FC Bayern, is a German sports club based in Munich, Bavaria
15
Leeds United

Leeds United Football Club is a professional association football club in Leeds, West Yorkshire, England.
Team has rubbish for 14 years, But we still turn up and support them with a passion
So many loyal fans, unlike those glory hunting Manchester United supporters...
Simply because we all love Leeds
16 Red Star Belgrade
17
Newcastle United

Newcastle United Football Club is an English professional association football club based in Newcastle upon Tyne, that plays in the Premier League, the top tier of English football.
18
Persebaya Surabaya
The biggest supporter in Indonesian
And always singing loud for pride and with a brave feeling
Persebaya Surabaya never die...we support you
Persib love persebaya surabaya
I love Persebaya and I'm pride to be a Bonek
19
VfB Stuttgart

Verein für Bewegungsspiele Stuttgart 1893 e. V., commonly known as VfB Stuttgart, is a German sports club based in Stuttgart, Baden-Württemberg.
20
Crystal Palace

Crystal Palace Football Club is an English professional football club based in South Norwood, London, that plays in the Premier League, the highest tier in English football.
Constant noise like no other group of fans! Glad to give my vote to Palace, not my team ( Man you )
I am a supporter went to the fa cup semi final vs Watford and we were the loudest thing in London the atmosphere was outstanding like the display. So happy to be a palace supporter.
Top fans
21
Borussia Dortmund

Borussia Dortmund is a club in North Rhine-Westphaila in Germany founded in December 19, 1909 by unhappy men of a church soccer club at a pub at Dortmund . The name Borussia came from the Latin name of a beer in a nearby brewery there . They used to wear blue and white with a red sash but then started ...read more.
My favorite team most motivated and emotional fans
22 Arema Indonesia
23
FC Barcelona
The best team ever in the history of foot ball
24
Chelsea

Chelsea Football Club is a professional football club in London, England, that competes in the Premier League. Founded in 1905, the club's home ground since then has been Stamford Bridge. Chelsea won the First Division title in 1955, followed by various cup competitions between 1965 and 1971.
25
Hajduk Split
Best club in the world
PSearch List