Hawthorn Hawks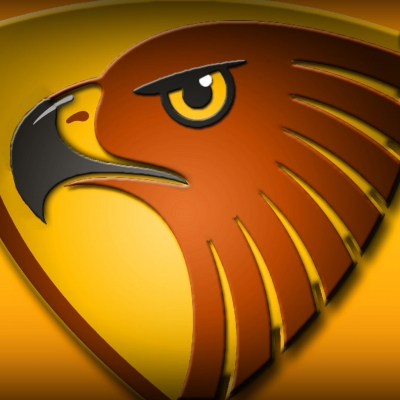 Uploaded by AFL
Comments
Top
Popular
Newest
Go gold and brown! Come on guys seriously hawthorn is obviously the best team ever.
The Hawks are the best team, Whether you like it or not. I was born a Hawks fan since day 1, you can't deny the fact that the Hawks are the best team in AFL History
Hawthorn have now won 5 since introduction of AFL - game, set & match! Oh, you can also throw in the 3peat whereas Geelong and West Coast are yet to go back to back - enough said.
Why the hell are the hawks all the way down here, come on guys west coast and brisbane are no where near the strength of the mighty HAWKS! They have been the best team in the last 50 years!
Back To Back with a possibility of a triple premiership. Best team in the 80's
Why are hawks 2nd? They should be first because we won the premiership last year.
Have a reality check right now hawks are the best
Hawks have to be first they won heels of games
Hawks rule all the time boo every other team
Back to back to back, enough said kids
We are the mighty fighting hawks
Go the Mighty Hawks as we will win another premiership this year with all of our star players including Franklin, Rioli, Hodge and mostly Mitchell. - jlb2000
Has won 11 premierships in the last 50 years and has spawed some of the greatest names in this history of the game including Matthews, Dunstall and Hudson. Has never really been poor or not for very long. Always bounces back strongly after lean years.
Gold and Brown All over Town, Sewell, Mitchell, Rioli, Franklin, Hodge, and many more great players
Under Alistair Clarkson Hawthorn have had a total winning percentage of 64 2 and since 2011 Hawthorns win percentage has only been as low as 73.1 in 2015 a year in which they still won the flag convincingly. Not to mention Alistair Clarkson's win percentage for finals footy is 72.7 from 22 finals.

Looking at it as a whole 4 grand final appearances in a row and 3 premierships in a row says enough to make them the greatest.team of all time especially under the control of Alistair Clarkson!
Related Lists

Top 10 Atlanta Hawks Players of 2016
Best Atlanta Hawks Players of the 2017-2018 NBA Season
Best Players in Atlanta Hawks History
Top Ten Movies Directed by Howard Hawks