Top 10 Shooting Guards of All Time
samyt23
The Top Ten
1
Michael Jordan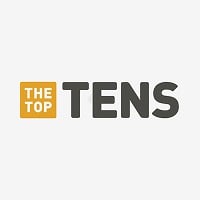 Michael Jeffrey Jordan, also known by his initials, MJ, is an American retired professional basketball player.
How is he overrated this man is the best player in nba history the best there ever was the best there ever will be you can tell
easiest number one of any position. the greatest of all time - Jumpman23BrooklynNYC
HE IS THE BEST PLAYER EVER AND HE IS SO AWESOME HE ROCKS!
Are we seriously debating this?
V 4 Comments
2
Kobe Bryant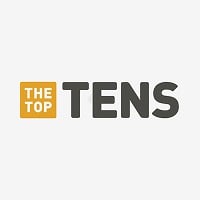 Kobe Bean Bryant is an American retired professional basketball player. He played his entire 20-year career with the Los Angeles Lakers of the National Basketball Association. Kobe Bryant has won 5 NBA championships with the Lakers and is the all-time leading scorer in Lakers franchise history.
Best Ever To Play The Game And Very Vicious. Always Wants To Win Even An Exhibition Game.
His hunger to succeed and work ethic are legendary & I'm not even gonna talk about all his skills.
One of the most passionate players of the 2000's
25.4 points,4.8 assists,5.3 rebounds,1.5 steals
V 3 Comments
3
Dywane Wade
I'm not sure about 3 but it's debatable can't just say he doesn't belong as a 3 time champion Finals Mvp,11 time all star, 8 all nba first team selections, scoring title, all defense awards, Gold medals, etc can't just push his career to the side based on West being the logo but 1 title to show for it or Iverson who's close but no titles hurts his case... When a player like James leaves a team with players based around him and his style of play I can see the drop off but he's made the playoffs once the team was based around him and Bosh... It's debatable but people act like he shouldn't be in the conversation as 3rd best...
Are you crazy puting Kobe in second is crap Wade maybe hasn't conquered MJ yet but when he wins 4 more championships who will be talking now. Kobe is overrated. Wade is much more quick, strong, and athletic than both of them. If you look at them tree statistically you will realize who is the best all around how passes the best who blocks the best and who has the most potential to win games all of those are Wade who still hasca out 6 years left. KOBE IS DONE
Wade is not number 3 shooting guard of all time. How do you go from MJ to Kobe to Wade... You don't. Wade is not over Allen Iverson, Joe Dumars, Jerry West, Oscar Robertson, or Reggie Miller. Allen Iverson is the reason people wear sleeves, get tattoos, cornrows etc. If it wasn't for Allen Iverson do you think Wade would even be wearing a sleeve.Also Allen Iverson carried that 76ers team to a NBA finals by himself the only reason they lost the finals was because they faced Kobe and Shaq, but soon as Lebron left Miami the heat didn't even make the playoffs. Don't say he is better than Iverson because he has rings because whenever he got his rings look at who the hell was on his team Shaq, Lebron, Chris Bosh is Iverson had Lebron and Chris Bosh he would have got a couple rings to. Jerry West is the damn logo and your telling me Wade with his bad knees who can't even shoot is above him? No Wade is a great player and he does deserve to be on this list but not at number 3
He is definitely 3rd Greatest SG if All Time
V 27 Comments
4
Allen Iverson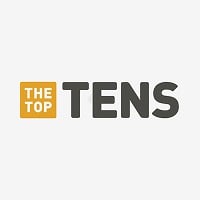 Allen Ezail Iverson is an American retired professional basketball player who played for 14 seasons in the National Basketball Association.
Iverson is better than Dwayne wade.
A.I. is just ill. How is he not even in the 5?! HE J'ED Jordan! And by far the best SG to never win a championship... Yet...
He Should be 1st because he crossed up Michael Jordan as a rookie and if you crossed one of the best that makes you one of the best to
V 3 Comments
5
Clyde Drexler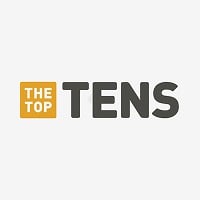 Clyde drexler was great on defense and offense. Jordan wouldn't have won any championships without pippen and rodman.
V 1 Comment
6
Jerry West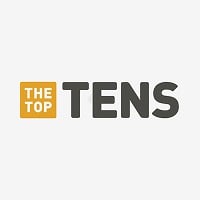 Jerry Alan West is an American retired basketball player who played his entire professional career for the Los Angeles Lakers of the National Basketball Association.
How is Jerry West (aka THE LOGO) 6th on this list? that's just crazy...at worst he should be TOP 3 if not TOP 2...just wish the younger generations would look up old school players - Henz0827
He's a point guard
Agreed. Many of the old skool players are ignored on this list.
7
Reggie Miller
He was so good at threes my hero
18.2 points,3.0 assists,3.0 rebounds,1.1 steals
8
Ray Allen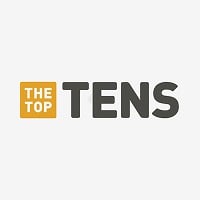 Walter Ray Allen, Jr. is a former American professional basketball player who is currently a free agent.
Way more than just a three point shooter. All around scorer, playmaker, and athlete. Led Milwaukee and Seattle teams to playoffs before Boston, many forget how great he really was.
The best pure shooter of all time. He surpassed the record of Reggie Miller.
He is surely one the greatest shooting guard of all time
18.9 points,3.4 assist,4.1 rebounds,1.1 steals
Ray Allen is just a knockdown shooter. No way is he better than Reggie "knick killer" miller or tmac
9
Tracy McGrady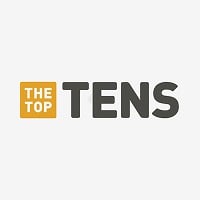 Tracy Lamar McGrady Jr. is an American retired professional basketball player who is best known for his career in the National Basketball Association, where he played as both a shooting guard and small forward.
Tracy McGrady should be number 2. But all those injuries are what kept him from being the best player of all time. If he would have stayed healthy he would be the best player of all time. No one can touch t-mac. Have you ever seen 15 points in less then a minute against one of the best teams ever the San Antonio Spurs. Insane. Long live the T-Mac Greatest NBA Player of all time yeah I said it
Tracy Lamar Mcgrady is a basketball legend he deserves to be in the top 5 fro these reasons he is a explosive shooting guard and small forward and was a rival to the number 2 shooting guard Kobe Bryant he may have got really bad over the years but he took on the whole 2004 Detroit pistons by himself and he did have a bad team in his Orlando years but he was in his prime during those years he averaged 32 points per game that's comparable to 2006 Kobe who averaged 35.4 but they were born rivals and will always be they were stars on there own teams.
Tracy is a goat shooting guard
Kobe said he was the hardest for him to guard so how isn't he in the top ten
T-Mac has to be in the top 5. He could do everything, he had no weaknesses T-Mac couldn't be stopped. Just imagine Kevin Durant, LeBron James, and Vince Carter combined. He was literally unstoppable. - 2storm
V 5 Comments
10
Oscar Robertson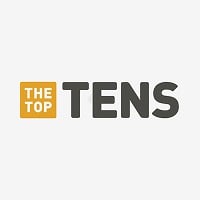 Oscar Palmer Robertson, nicknamed "The Big O", is an American retired National Basketball Association player who played for the Cincinnati Royals and Milwaukee Bucks.
Oscar was a point guard!
He's a point guard
The Big "O" was as good as anyone ever played the game.
The Contenders
11
Pete Maravich
Pistol Pete was a basketball wizard. The greatest scorer in college basketball history. He knew what was going to happen on the court before anyone else. One of the smartest players of all time.
V 1 Comment
12
Dwyane Wade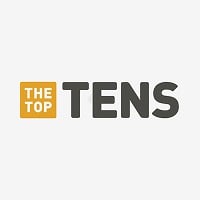 Dwyane Tyrone Wade Jr. is an American professional basketball player for the Miami Heat of the National Basketball Association.
The other one's name is wrong
HOW IS HE #12?! TOP 5 ALL TIME - NiftyC75
13
George Gervin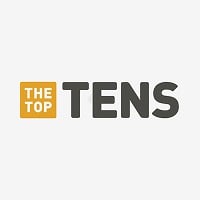 George Gervin, nicknamed "The Iceman," is an American retired professional basketball player who played in both the American Basketball Association and National Basketball Association for the Virginia Squires, San Antonio Spurs, and Chicago Bulls.
Most underrated guard in history. His scoring leader contest with David Thompson (another underrated) was classic.
Awesome player on a awesome team
V 1 Comment
14
Vince Carter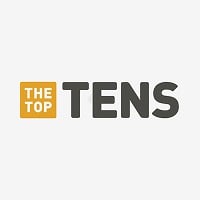 Vincent Lamar "Vince" Carter is an American professional basketball player for the Sacramento Kings of the National Basketball Association.
The guy makes threes he makes insane layups he's puts everyone on posters one of the most athletic players ever pretty good defender the only reason he only averages 19 points for his career is because of teams doubting that he can still dominate dispite his age top 20 all team best players in my opinion.
He's the best dunker of all time, he was a 27 pt scorer 1 time
VC!...best dunker he's still a top 20 athlete today
Statistically at the end of his career vince carter will most likely eclipse 25,000 pts 6,000 pts 5,000 reb 2,000 3P made.. Along with 8 all stars and being the face of 2 franchises (as well as being 2nd all time scorer by total points with nets and raptors) 1st if you want to count by ppg or PER, he's clearly in the top 10 list.
V 2 Comments
15
Manu Ginobili
One of my favorites and a good all around player
Manu should be in top 3! Reasons: 2004 Olympics. (Manu vs Prime Iverson, Prime Duncan, Upcomming Superstars = Wade, James & Anthony + NBA All-Stars) and some NBA championships
Innovator, magician, winner, ultimate competitor. He belongs behind MJ with Kobe and Wade
One of the first: (i) unselfish superstars, (ii) superstars to agree to start off the bench for the good of the team (changed the paradigm on NBA for future players), (iii) do-all guard in a time were only raw, classic stats mattered, (iv) players that give reason to the existence of advanced stats (in the sense that, otherwise, he might seem an ordinary player by regular numbers).

He had unbelievable seasons, including, but not limited to the 2005 playoffs, where he avereged (i) 20.8ppg, (ii) 5.2 rb, (iii) 4.2 ast, and (iv) 1.2 stl on 50.7% and 43.8% from deep during the ENTIRE playoffs run.

Only one out of two players to have won (i) NBA championship (in his case, 4 times), (ii) Olimpic Gold Medal (and during the NBA USA team era), and (iii) Euroleague title. In addition, he was the best player of his team at least once in each of such titles (he was the best player during the 2004 olympics, the Euroleague title and the '05 finals w/ Spurs â€"although Timmy got the ...more
V 1 Comment
16 Joe Dumars
17
DeMar DeRozan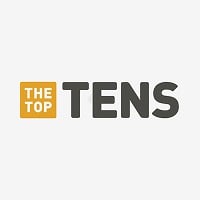 DeMar Darnell DeRozan is an American professional basketball player for the Toronto Raptors of the National Basketball Association.
I like him and he scores a lot of points
This list is offically a joke - NiftyC75
18
Hall Greer
Earl the Pearl Monroe and Walt Frazier should have been on this list and Frazier should have also been on the list for point guards, he was such a complete guard.
19
James Harden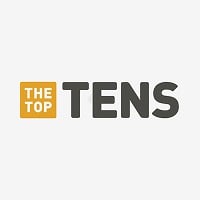 James Edward Harden, Jr. is an American professional basketball player for the Houston Rockets of the National Basketball Association.
James harden is a monster and he can make any team better with his play making ability
Most underrated player in NBA history. Dude has never missed playoffs. Has had no star help since going to Houston and still making them relevant. Easy top 7 SG, if he wins just one ring I put him at #4
20 Sam Jones
BAdd New Item
Recommended Lists
Related Lists

Top Ten Most Overrated NBA Shooting Guards of All-Time

Top Ten Most Underrated NBA Shooting Guards of All-Time

Greatest Point Guards of All Time

Best NBA Shooting Guards of 2013-2014

Top Ten Shooting Guards of the 2012-2013 Season
List Stats
500 votes
33 listings
9 years, 186 days old

Top Remixes (19)

1. Michael Jordan
2. Jerry West
3. Kobe Bryant

peaceswagtv

1. Michael Jordan
2. Kobe Bryant
3. Tracy McGrady

2storm

1. DeMar DeRozan
2. Michael Jordan
3. Vince Carter

masoncarr2244
View All 19
Posts
Error Reporting
See a factual error in these listings? Report it
here
.