Top Ten Most Underrated Pop Artists
ToptenPizza
Singers who deserve more attention in the pop genre
The Top Ten
1
Sia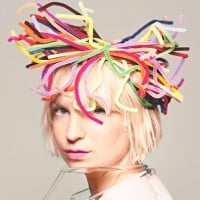 She is just parallel to Adele.
I never stan, but Sia makes me want to...

So real and full of energy, I wonder why it has to be like this.
She has a voice like an angel and doesn't use autotune as much as other singers
Queen of hearts
40 Comments
2
Melanie Martinez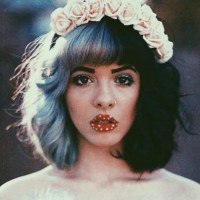 Melanie Adele Martinez is an American singer and songwriter. Melanie Martinez auditioned for the American television vocal talent show The Voice and became a member of Team Adam.
Melanie martinez got me listening into alternative pop
Its all fun and games till somebody falls in love
That's a beautiful picture of her! - Luckys
Most people just know Melanie just for Pity Party & Dollhouse, but she has so many other records like Bittersweet Tragedy, Gingerbread Man, Tag You're It, and Mrs. Potato Head. She has such a good message behind the songs too.
41 Comments
3
Halsey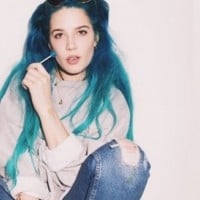 Ashley Nicolette Frangipane, known by her stage name Halsey, is an American singer and songwriter. She was born on September 29, 1994 in New Jersey. She started her career by releasing songs on SoundCloud, and now she is a well-known pop singer with hits like Bad at Love, and Now or Never. She had originated ...read more.
My favorite song from her is Castle. - Luckys
She is not underrated at all in fact overrated
She used to make good music. - Luckys
Whoever made this list does not know the meaning of the word underrated. at least melanie and sia are bae but still
12 Comments
4
Lilly Allen
Highly underrated - AliciaMae
She has a lot of bad words, yet that's just her being all unique. And she only has about 100k subs! She's so underrated.
Adorable, badass, British babe. Everything you could ask for in music with her accent as the cherry on top!
She took a lot of stands on political views, for example f you was against George Bush, and should be every homosexual person's theme song. - ToptenPizza
5
Carly Rae Jepsen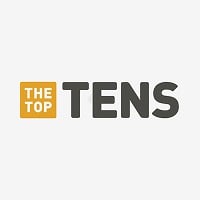 Carly Rae Jepsen is a Canadian singer and songwriter from Mission, British Columbia, and later based in Vancouver.
She's my queen I love her so much. I want to go on the dedicated tour but I can't. Her new album is called dedicated I will put the album on at my funeral I love her so much nothing can compare all y'all haters can go bye bye.
I know many people still perceive Carly as a one-hit wonder. But try listening to Emotion and maybe your opinion of her will change! - Anushka125
Queen
I only don't like Call Me Maybe, but her other songs are amazing
11 Comments
6
Avril Lavigne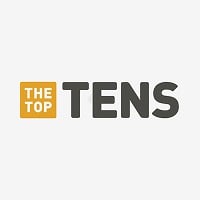 Avril Ramona Lavigne is a Canadian–French singer-songwriter and actress. By the age of 15, she had appeared on stage with Shania Twain; by 16, she had signed a two-album recording contract with Arista Records worth more than $2 million.
Didn't she die. Or? - Luckys
She used to be really popular in the early 2000's, it's just that time has changed people sleep on her now. I wouldn't say that she's underrated - dustymuave
Love her pop-rock style and I don't know why so many people don't know her?
Listen to her songs all the time. My favorite is "This Is How You Remind Me"
4 Comments
7
Lana Del Rey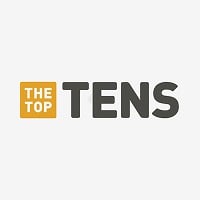 Lana Del Rey is a California based singer, songwriter, and model who currently resides in Malibu, California. She was born under the name Elizabeth Woolridge Grant to entrepreneur Robert England Jr. and Patricia Ann Hill in rural Lake Placid, New York on June 21, 1985. She has two siblings, Chuck and ...read more.
I honestly don't like her music style and her songs but I am in love with,Blue Jeans". I heard a girl singing this song and I liked it more than the original but then I started to listen the original and I keep him on repeat and I love it
SO MANY PEOLPLE are saying she can't sing! If you are talking about her SNL performance, how would you feel if people always just bugged you about your worst mistakes all the time! Her range is really big and when she hits the high notes, it is like listening to an angel! Her songs are mostly really meaningful and when I listen to her voice, I feel calm and that there is one person who really understands me in life, and that is, Lana Del Rey.
She's not underrated, but she's not overrated (maybe to people that listen to trip, dream pop, independent music or what ever it is that's she does) - dustymuave
I think she is overrated. The girl just can't sing!
2 Comments
8
Michelle Branch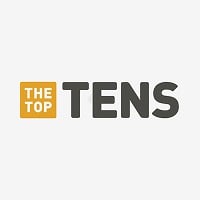 Michelle Jacquet DeSevren Branch is an American singer, songwriter and guitarist. During the early 2000s, she released two top-selling albums, The Spirit Room and Hotel Paper.
I remember her on mtv back in the day. Everywhere was a great song.
Her voice just makes me melt. All you wanted was perfect
NUMBER 4?
so unique.
9 Comments
9
Marina and the Diamonds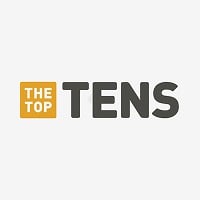 Marina Lambrini Diamandis, better known by her stage name "Marina and The Diamonds", is a Welsh singer-songwriter. Born in Bryn Mawr and raised in nearby Pandy, she moved to London as a teenager in order to achieve her dream of being a singer. She's known for her unique style of writing, and impersonating ...read more.
Absolute legend!

(except for Love + Fear) - chrona
Too underrated. She is amazing. - guccigangkid69
GODDESS!
Y'all don't even know how talented she is. If you don't like her, get a life!
11 Comments
10
Elle King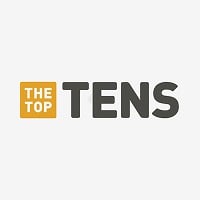 Elle King is an American singer, songwriter, and actress. Her musical style encompasses country, soul, rock and blues.
She's a great singer, I have a few of her songs on my spotify.
I love Elle King so much her voice is so powerful and her songs are mesmerizing my favorites are song of sorrow and ain't gonna drown
The Contenders
11
Daya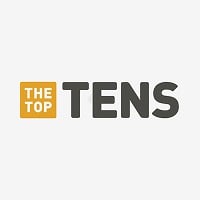 Grace Martine Tandon, professionally known as Daya, is an American singer, songwriter, and record producer from Pittsburgh, Pennsylvania.
Known for making two pretty bad-meh songs in my opinion, hide away and sit still look pretty. but her other songs (such as New) are so much better! - Maxo
Daya is by far my favorite artist. She has such amazing music, yet when I talk about her no one knows who she is! Everyone only knows her from Sit Still, Look Pretty. Honestly, I like her unpopular songs better! This is why I think the amazing singer Daya is super underrated.
I loved her a ton in the past, I still listen to her. She isn't my favourite though. I remember when I was obsessed with her and I constantly told my friends about her but they had no idea who she was
SHUT UP Daya is very talented - riri_lol
12
Stacie Orrico
I think Stacie Orrico is ok. Not amazing, but not bad.
WHERE IS SHE - mood333
13
Troye Sivan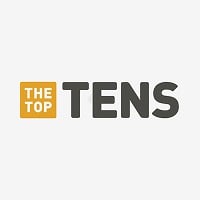 Troye Sivan Mellet, better known as Troye Sivan, is a South African-born Australian singer, songwriter, actor and YouTuber.
SO UNDERRATED
He's the absolute best! I just discovered his music a couple of months ago but he has easily become my favorite. Normally I wouldn't bother listening to music by former youtubers but Troye Sivan's music is just amazing. He has come a long way and still has a long way to go and I sure as hell will be here all the way.
Lol I don't think he's underrated at all!
He is the best and his songs are so heartwarming. I love him recommended 100/10
3 Comments
14
Hozier
Yes, very underrated
This guy has an impressive voice. He should have more hits. I hope he doesn't join the one hit wonder club... - ToptenPizza
Take Me To Church was an absolute disaster, but I feel like I should have given him another try. Jackie and Wilson was decent. - WonkeyDude98
I love hozier but if I'm not mistaken he's alternative not pop. - Beautifulsound
15
Miranda Cosgrove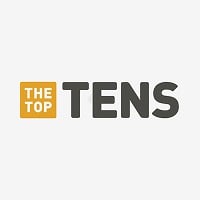 Miranda Taylor Cosgrove is an American actress, singer and songwriter. Her career began at the age of three, when she appeared in television commercials. Cosgrove's film debut came in 2003, when she appeared as Summer Hathaway in School of Rock. She appeared in a number of minor television roles over ...read more.
I thought she was on that iCarly. - Luckys
I repeat. She sings?
She only has a few songs. She doesn't make songs anymore. - TheFourthWorld
Yeah but not that much I haven't herd one of her songs since like 2013
16
P!NK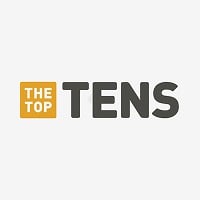 Alecia Beth Moore known professionally as P!NK, is an American singer, songwriter, dancer and actress.
She's popular, but I like her. - Luckys
I wish more people knew about her. In my school, I'm her only fan. It's sad, she can sing without auto tune and she has a great voice and nice style, she is original. - ToptenPizza
Pink? Underrated? Um, excuse me, but if Pink was really underrated then What About Us wouldn't have been playing in every restaurant, store, and on the radio every 10 minutes for several months. Halsey is really underrated, I would rather listen to her than What About Us by far. - allamassal
I am 11 and I absolutely LOVE P! NK, she is definitely underrated
4 Comments
17
Cher Lloyd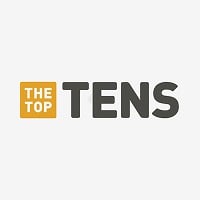 Cher Lloyd is an English singer, songwriter, rapper, and model. She rose to fame in 2010 when she finished fourth in the seventh series of The X Factor.
She has a good singing voice but simon cowell really made her terrible like with most of the other artists he ruins - Maxo
Sirens. Go listen. - Twixx
She is so talented. - DynastiSugarPop
She hasn't done anything special to be honest, she's underrated for a reason. 'swagger jagger", 'want you back', 'i wish'. MEH. her songs are okay but there nothing special - dustymuave
18
Jacquie Lee
This is one of the best singersi've ever listened to her voice is so pure - sajaaltai
She is from the voice, her songs such as Broken One, Tears Fall, etc are very uplifting and need to be put on the radio. - ToptenPizza
19
Christina Aguilera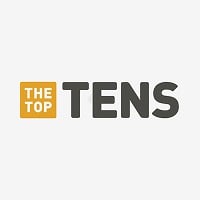 Christina María Aguilera is an American singer, songwriter, and record producer, best known for songs such as "Beautiful", "Genie In A Bottle", "Fighter", "Hurt", "Dirrty", "Your Body", "Lady Marmalade", "Reflection", "I Turn To You", "Come On Over Baby (All I Want Is You)" "What A Girl Wants" and ...read more.
She's not underrated, she's just old. She use to be popular in the early 2000's - dustymuave
Her voice is angelic to be honest
What,if u kissed Madonna your golden
20
Christina Perri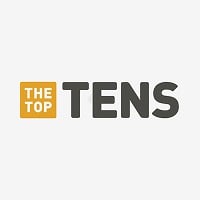 Christina Judith Perri is an American singer and songwriter from Bucks County, Pennsylvania. After her debut single "Jar of Hearts" was featured on the television series So You Think You Can Dance in 2010, Perri signed with Atlantic Records and released her debut extended play, The Ocean Way Sessions. ...read more.
Absolutely not a fan of Modern Radio Pop Music...but not gonna deny that I've always appreciated Christina's capability as a singer as well as the tremendous amount of effort she puts into her music, which not only digs below the surface of superficiality but also possess the empowering essence... Definitely, my Guilty Pleasure.. - Arhaan95
How isn't she higher? christinas voice is incredible and shes got some of the best music out there
She is probably one of the best. For some reason she is underrated. I listened to much of her songs and I liked them all. So please support her and a bunch of other artists I know. She is one of the best.
Human and A Thousand Years brought tears to my eyes.
21
Charlie Puth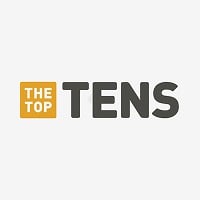 Charles Otto "Charlie" Puth Jr. is an American singer, songwriter and record producer. His initial exposure came through the viral success of his song videos uploaded to YouTube.
He's very popular and one of my favorite male artists. - Luckys
I liked his older joke songs better, but his newer and more funky songs like how long and attention are SO much better - Maxo
Somebody, please throw this man in the trash. - RiverClanRocks
His sobs are so good but all I'm hearing on the radio is One Call Away, Attention and We Don't Talk Anymore
5 Comments
22
Little Mix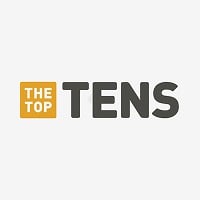 Little Mix are a British girl group formed in 2011, consisting of members Jade Thirlwall, Perrie Edwards, Leigh-Anne Pinnock, and Jesy Nelson.
Better than flop harmony
They deserve every bit of recognition in the world, more than selena gomez or other pop artists
They deserve more attention
They are the most underrated girl group ever. Their songs are empowering for girls and they have real meaning. They are all very sweet and extremely talented and they all give each other a time to shine on stage, they are equals and there is no "lead singer" like in other groups (cough, Camila Cabello).
3 Comments
23
Emily Osment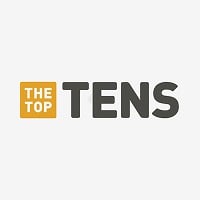 She got a good voice, in I like her song call love sick. BEST SINGER THEN MILEY CYRUS!
She sings?
24
Colbie Caillat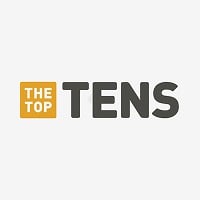 Colbie Marie Caillat is an American singer-songwriter. Caillat rose to fame through social networking website Myspace.
I LOVE her!
25
AJR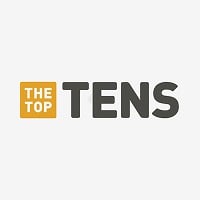 AJR is an American indie pop band composed of multi-instrumentalist brothers Adam, Jack and Ryan Metzger. The band is a DIY alternative-pop group who write, produce and mix their own material in the living room of their Chelsea apartment. They are most well known for their songs "Weak", "Burn the house ...read more.
AJR is my favorite band, Jack is daddyy teehee - Luckys
true - sajaaltai
In case you don't know,
AJR has only 2 hit songs on youtube, I'm Ready with 18M views on youtube and Infinity with 1M views.
But they are pretty big on Spotify, and should definitely be number 1 on this list.
Listen to, "No Grass Today", "Turning Out", "Weak" and "Come Hang Out" and you will be swayed.
Pure genius, and pure goodness.
26
Owl City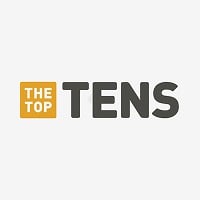 Owl City is an American Synthpop/Electronica project created in 2007 in Owatonna, Minnesota; it is the most successful of several projects by singer, songwriter and multi-instrumentalist Adam Young.
Adam is just AMAZING! His songs are so clearly written to inspire, and it's really sad that not everyone has heard his music. His music is a lot more than Fireflies! I guarantee that his music will uplift if you are feeling down. The best part is his music has stayed the same imaginative and uplifting songs throughout 10+ years. He's hands down the best artist out there!
Should be number 1, he's one of the few pop artists who still puts soul into his music, EXTREMELY UNDERRATED!
How is he not on the list? - growlbunny
27
Magic
Yes, they have other songs then rude. And they are just as good, if not better. - ToptenPizza
These guys are not talented and never will be. All of y'all that think they have a future stfu. The reason why people think that's their only song think that just because it's catchy and their other ones don't make the cut. 👎
28
Sarah Connor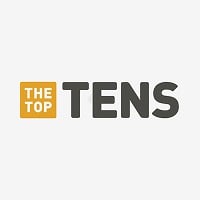 Sarah Marianne Corina Lewe, better known by her stage name Sarah Connor, is a German pop and soul singer and occasional songwriter from Hamburg born on June 13, 1980. ...read more.
Such a unique singing voice... so many emotions... her voice can be so fragile and gentle... then all of a sudden so loud, powerful and strong. She puts so many feelings into each performance. A majority of her albums consist of brilliant '00s pop equal to Christina Aguilera's work, with the highlights being her ballads, like "From Sarah With Love", "Living to Love You", "Skin on Skin", "Just One Last Dance" and "Still Crazy in Love". In Germany, she was one of the leading figures of pop music in the early 2000s, but never made it big internationally. Also her music lost importance as the century goes on. But that may be due to her lackluster albums "Sexy as Hell" and "Real Love". But in 2015 she had a brilliant comeback to high quality pop with her German language debut album "Muttersprache". It is also her debut as a songwriter. She definitely needs more attention; she is hugely talented with a unique ...more - Martin_Canine
I LOVE sarah connor!
29
Dove Cameron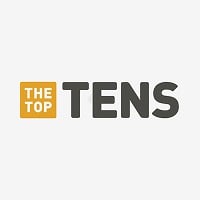 Dove Cameron is an American actress and singer. She is known for playing a dual role as both title characters in the Disney Channel teen sitcom Liv and Maddie.
She's so pretty, and I love her as an actress. - Luckys
I want her to sing Once Upon a Time in New York City from Oliver & Company! And what exactly is your idea of a better show? Yeah, the show has problems, and reasons to hate, but I've realized that ALL SHOWS ARE LIKE THAT! Including SpongeBob, Fairly OddParents, Regular Show, and Adventure Time. It's still my favorite show. Even if it's bad, SO IS EVERY OTHER SHOW I CAN THINK OF! Also she's starring in that new movie Descendants. Do you think it'd be good?
Not bad at all, not bad. Dove has an amazing singing voice which is not that cringe-worthy (or cancer, don't use cancer as an insult)! - DynastiSugarPop
Her voice isn't bad at all, but her chances of ever being truly appreciated by the music industry were destroyed when we agreed to star in a horrible Disney show that's quite cringe worthy.
A beauty with a beautiful voice. Shame about liv and Maddie. She has amazing potential and should go to perform on better shows. - keycha1n
3 Comments
30
Adele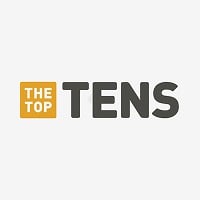 Adele Laurie Blue Adkins is an English singer and songwriter. Graduating from the BRIT School for Performing Arts and Technology in 2006, Adele was given a recording contract by XL Recordings after a friend posted her demo on Myspace the same year. She is best known with her international hit singles ...read more.
I love Adele but she's not underrated
She is modern soul music
I LOVE ADELE. But let's be honest. She is FAR from overrated. So there may be some devout fans who vote her up, but you should instead vote for people like Melanie Martinez or Charlie Puth - TheWiseOne
Underrated? Please... - RiverClanRocks
31
Sabrina Carpenter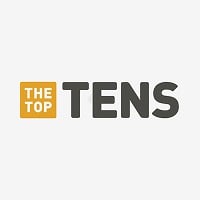 Sabrina Ann Lynn Carpenter is an American singer, songwriter and actress. She stars as the young version of Chloe Goodwin in The Goodwin Games and as Maya Hart in the Disney Channel series Girl Meets World. She plays Jenny Parker in the Disney Channel Original Movie Adventures in Babysitting . (She) ...read more.
She's a great singer. - Luckys
I love her
I LOVE HER! She is and amazing singer and beautiful, I have no idea why such person is so underrated. She should be on the top of the charts!
I love her so much <3
She's so talented and beautiful,
she was my favorite singer since I was like 8
3 Comments
32
Vanilla Ninja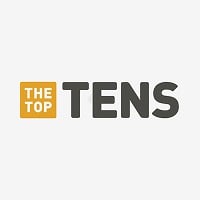 Vanilla Ninja is an Estonian pop rock and synth rock band consisting of Lenna Kuurmaa (lead vocals, guitar), Piret Järvis (vocals, guitar) and Katrin Siska (keyboards). Past members are Maarja Kivi and Triinu Kivilaan, both providing vocals and electric bass. ...read more.
33
M2M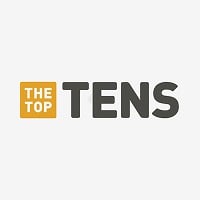 M2M was a Norwegian teen pop duo consisting of Marit Larsen and Marion Raven, both of which provided vocals, guitar, piano and songwriting. They released two albums, "Shades of Purple" and "The Big Room", in 2000 and 2002, respectively. Both albums received universal acclaim internationally ...read more.
M2M were only a short lived project, having released only 2 albums in the early 2000s, but they were absolute masterpieces. M2M, consisting of singer-songwriters Marit Larsen and Marion Raven (both of which later had solo careers, which were really good, but no match to their work as a duo), took teen pop to a whole new level. The songs were warm, alive and full of detail, grace and fun. Never where they overly melodramatic or even cheesy, the thoughts explored in their songs were real teenage problems that can apply to anyone: "Mirror Mirror lie to me / show me what I wanna see" or "Don't say you love me / You don't even know me / If you really want me / Then give me some time". Those two albums were all about the bumps along the way of growing up, without ever talking about growing up. This does not feel like a product about teens, but like teens talking about what they experience at the moment. - Martin_Canine
34
Jessie J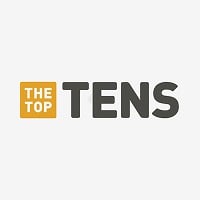 Jessica Ellen Cornish, better known by her stage name Jessie J, is an English singer and songwriter. Born and raised in London, she began her career on stage, aged 11, with a role in the West End musical Whistle Down the Wind.
People sleep on her, but she has bomb ass vocals though. - dustymuave
She is
She's awesome. - Twixx
She should be more popular than she is she's better than sluts and whores and bitc**s aka Miley Cyrus I love all her songs
35
Nate Ruess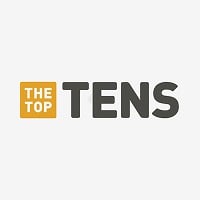 Nathaniel Joseph Ruess is an American singer and songwriter. He is the lead singer of the indie pop band Fun., and previously of The Format. As of 2015, he also performs as a solo musician.
Powerful voice and great range. Has such a unique sound, I can't get enough of it.
This guy has great songs such as his Nothing Without Love and his feature on Eminem's Headlights. I love him way more than any other singer
36
Tove Lo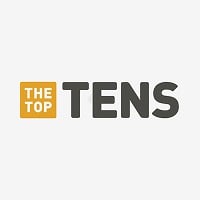 As far as I know, her best song is "Talking Body". - PhoenixAura81
Queen of the clouds is an incredibly good album, and blue lips is almost as good, yet the only song people know her for is habits, which is unfortunate because it's not even remotely her best song. go listen to moments, timebomb, 9th of october, stranger, and flashes.
(Am I the only one to find the term "Underrated" a bit loose on this list? )

Anyway, Tove Lo is an amazing artist and underrated as far as charting pop stars go. People usually just call her "That girl that sung "Talking Body" or "Habits", but she really is so much more. She's a great songwriter and an even better vocalist (Speaking of her songwriting, she also wrote the hit, "Love Me like You do.") She's able to sound strong and confident one moment, then scared and vulnerable in the next. She really is great artist and I highly recommend "Queen of the Clouds."
37
Demi Lovato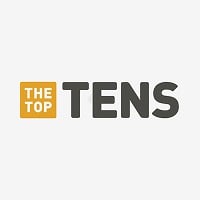 Demetria Devonne "Demi" Lovato is an American singer, songwriter and actress. After appearing on the children's television series Barney & Friends as a child, she received her breakthrough role as Mitchie Torres in the Disney Channel television film Camp Rock and its sequel Camp Rock 2: The Final Jam. ...read more.
The hell? I like her, but underrated maybe not. - Luckys
Underrated Demi is not
Um... - Twixx
~But you've had me underrated...~
38
Anastacia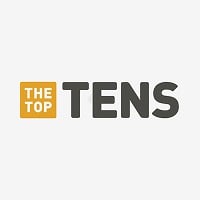 Anastacia Lyn Newkirk is an American singer-songwriter, producer and former dancer. Her first two albums Not That Kind and Freak of Nature were released in quick succession to major success.
A multi platinum selling superstar in most countries of the world, completely unknown in the US. Anastacia's music is powerful pop-rock with disco elements, her voice is strong and extremely unique and her songwriting poetic. Her music has soul, heart and personality.
"Left Outside Alone", "Everything Burns", "Paid My Dues", "Sick and Tired", "One Day in Your Life", "Pieces of a Dream", "Time", "Seasons Change",... also some of many, many great songs by her. - Martin_Canine
39
Sara Bareilles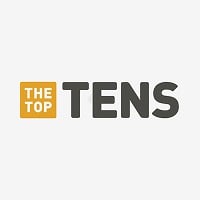 Sara Beth Bareilles is an American singer-songwriter. She achieved mainstream success in 2007 with the hit single "Love Song", which reached number four on the Billboard Hot 100 chart.
She is my favorite singer on all time! When ever someone asks me who is my favorite singer, they don't one clue who she is.
I love her music!
I love her to death!
40
Megumi Hayashibara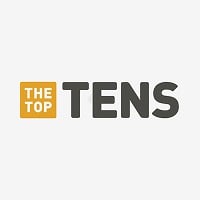 Hayashibara Megumi is a Japanese singer-songwriter and voice actress born on March 30, 1967. ...read more.
41
NIIC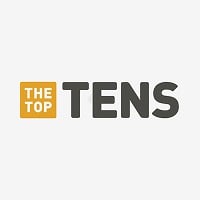 Kyle McCarthy, better known by his stage name NIIC, is an American singer-songwriter, producer and YouTuber born on May 24, 1990 in New York City. ...read more.
yes
42
An Cafe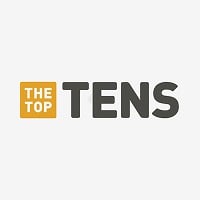 An Cafe, also known as Antic Cafe or Antikku Kafe, is a Japanese dance rock band consisting of Miku (vocals), Takuya (guitar), Yu-ki (keyboard), Teruki (drums) and Kanon (bass), that formed in 2003. Guitarist Buo left the band in 2007. ...read more.
43
Maria Mena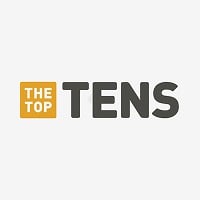 Maria Viktoria Mena is a Norwegian pop artist, best known for her single "You're the Only One" which charted in multiple countries.
44
Adam Lambert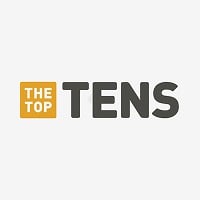 Adam Mitchel Lambert is an American singer, songwriter and stage actor. Since 2009, he has sold over 2.5 million albums and 5 million singles worldwide.
He's not underrated at all. And it's FREDDIE Mercury who was equally or more versatile so than Adam Lambert. Not only was FREDDIE a FANTASTIC singer but he was a prolific songwriter and played musical instruments as well. Adam only sings.
Adam has a very high range of voice. He sung with Queen as Queen + Adam Lambert and people consider him just as versatile(or even more) as Freddy Mercury. He even starred in Glee for few episodes but decided to persuade his music career. A star like Adam should definitely be at the top!
45
Katelyn Tarver
All her songs are good. Including weekend millionaires, labels and you don't know.
Weekend Millionaires by her is so good!
46
Zara Larsson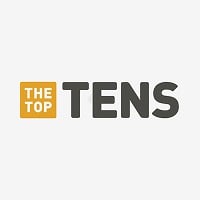 Zara Maria Larsson is a Swedish singer-songwriter. She first gained national fame for winning the 2008 season of the talent show Talang, the Swedish version of Got Talent, at the age of 10. Larsson signed with the record label TEN Music Group in 2012 and released her debut EP album, Introducing, in ...read more.
Wannabe Rihanna and sexist too
Amazing singer that deserves success in the US
47
Tinashe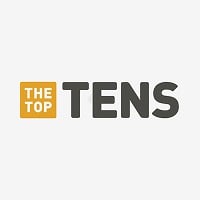 Tinashe Jorgenson Kachingwe, known professionally as Tinashe, is an American singer, songwriter, record producer, dancer, actress and former model.
Very underrated, her earlier mixtapes were hot and now her label is forcing her to go mainstream
48
Charli XCX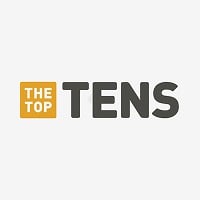 Charlotte Emma Aitchison, better known by her stage name Charli XCX, is an English singer and songwriter.
49
MØ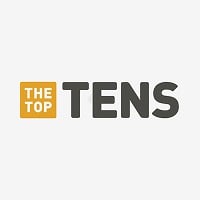 Karen Marie Aagaard Ørsted Andersen, better known by her stage name, MØ, is a Danish singer, song writer, and pianist. She was born on August 13, 1988 in Ubberud, Denmark .
She's queen!
50
Ke$ha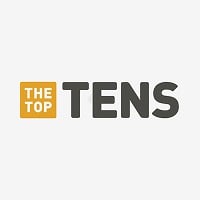 Kesha Rose Sebert (formerly known as Ke$ha) was born on March 1st, 1987 in Los Angeles, United States. She is best known for her hits like Timber, Tik Tok, and We R Who We R. ...read more.
Overrated and she isn't bad. - Luckys
Overrated. Everyone says her music is the best of 2017. I can name at least 30 songs that year better than hers.
She is not underrated.
PSearch List
Related Lists

Most Underrated '90s and 2000s Pop Songs

Top 10 Most Underrated Pop / Rock Albums

Most Underrated Teen Pop Songs

Most Underrated Teen Pop Albums
List StatsUpdated 11 Jun 2019
1,000 votes
78 listings
4 years, 185 days old

Top Remixes (6)
1. Lilly Allen
2. Sia
3. Lana Del Rey
AliciaMae
1. Adele
2. Owl City
3. Sia
TheFourthWorld
1. Halsey
2. Daya
3. Melanie Martinez
samycat
View All 6
Error Reporting
See a factual error in these listings? Report it
here
.